So you're on the hunt for the best breweries in Colorado, huh? Well, you're in luck. Colorado is known as the "State of Craft Beer" and let me tell you, it's a title well earned. With over 400 breweries sprinkled across this beautiful state, each one offering unique brews and experiences, there's no shortage of sudsy adventures to be had.
From Denver's vibrant beer scene which boasts an array of microbreweries, all with their own distinct charm and flavors, to Fort Collins' thriving craft culture that spans decades; it's clear that Coloradoans take their beer seriously. And why wouldn't they? The state offers an ideal environment for brewing with its clean mountain water and locally grown hops.
But don't just take my word for it! Strap on your most comfortable shoes (you'll thank me later) and prepare those taste buds because we're about to dive headfirst into a world where creativity flows freely and every pint tells a story. Yes indeed folks, pack your thirst because we're exploring the best breweries in COLORADO!
Exploring Colorado's Craft Beer Scene
Ready to dive into the frothy world of Colorado's craft beer? Buckle up, because it's a wild ride! This state is home to more than 400 breweries – that's right, you heard us correctly. Over 400 places for you to experience unique brews and meet passionate brewers who've made Colorado a go-to destination for beer lovers.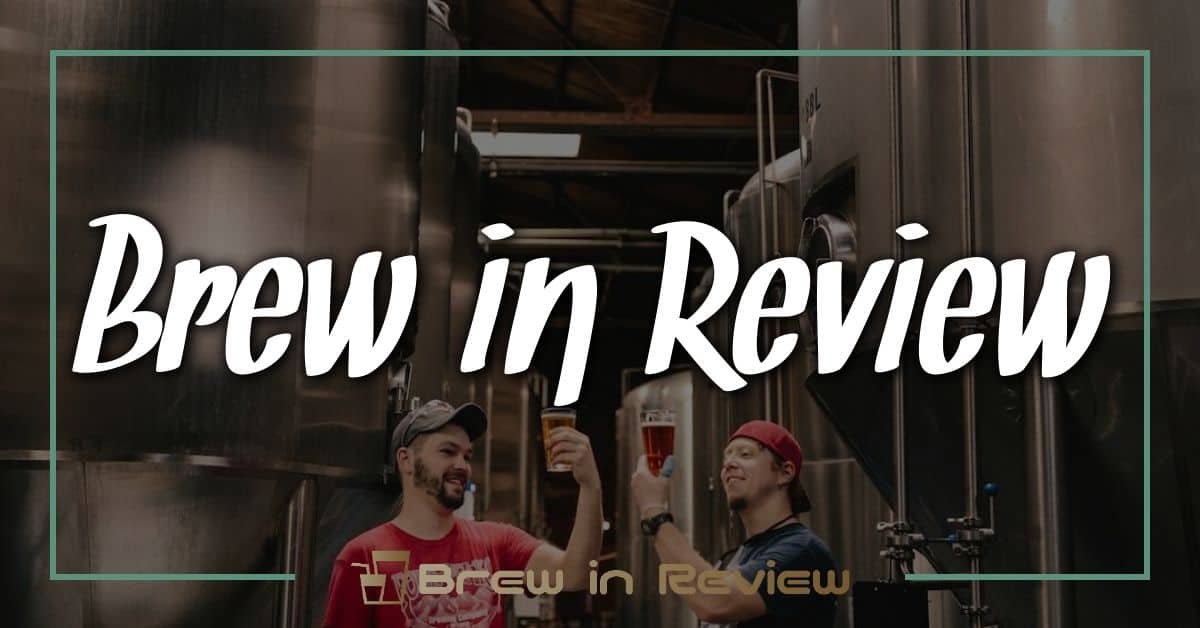 Here are some key players on the scene:
New Belgium Brewing Company: You've probably seen Fat Tire Amber Ale on your local grocery store shelves. That's New Belgium's flagship brew, and yes, they're based in Fort Collins, Colorado. They've got an impressive array of other beers too. A visit to their brewery offers a deep dive into their sustainable brewing practices.
Oskar Blues Brewery: Hailing from Lyons, this company was the first craft brewery in the U.S. to can their beer—talk about pioneers! Their Dale's Pale Ale has become synonymous with great Colorado craft beer.
Great Divide Brewing Co.: Known for its Yeti Imperial Stout, Great Divide has been serving up quality brews since 1994 from Denver. With two locations in Denver and an expansive lineup of beers, they've truly earned their place on this list.
| Brewery Name | Location | Year Established |
| --- | --- | --- |
| New Belgium Brewing Company | Fort Collins | 1991 |
| Oskar Blues Brewery | Lyons/Denver/Longmont/Boulder/Broomfield/Colorado Springs/Austin (TX) | 2002 |
| Great Divide Brewing Co. | Denver | 1994 |
But there is so much more beyond these big names! Small towns across the state boast hidden gems where innovation thrives – like Elevation Beer Company located in Poncha Springs or Casey Brewing and Blending nestled away in Glenwood Springs. Each one brings something different to your pint glass!
So why not plan a trip down Colorado's "beer trail"? It's not just about sampling delicious beverages—it's also about connecting with communities and experiencing firsthand how Coloradans have turned craft brewing into an art form all its own.
History of Brewing in Colorado
Ever wonder how Colorado became the beer paradise it is today? Well, let's dive into the fascinating history of brewing in this state. It all started back in 1859, during the Pike's Peak Gold Rush. Miners, eager for a taste of home and a way to kick back after long days spent searching for fortunes, brought with them a thirst for beer that was soon answered by local entrepreneurs.
Fast forward to the late 19th century and names like Adolph Coors and Frederick Pabst were making their mark on Colorado's brewing scene. Industrialized brewing grew rapidly, satisfying locals' palates with good old reliable lagers. But it wasn't until Prohibition ended in 1933 that things really started hopping (pun intended!). Breweries sprang up across the state like wildflowers after a spring rain.
Then came the '70s when things took an exciting turn. Homebrewing was legalized! This sparked enthusiasm among craft beer enthusiasts who couldn't wait to experiment with new styles and flavors at home. A few years later, Boulder Beer Company opened its doors as the first microbrewery in Colorado.
But hey, we can't overlook what happened next: The craft beer revolution! From New Belgium Brewing opening its doors in Fort Collins to Wynkoop Brewery serving Denverites delicious brews – it seemed everyone wanted a piece of this tasty pie!
Let's take a look at some numbers here:
| Year | Number of Breweries |
| --- | --- |
| 1970 | 1 |
| 1985 | 13 |
| 2000 | Over 100 |
Today, you'd be hard-pressed not to find an exceptional brewery within walking distance no matter where you are in Colorado! You've got Avery Brewing Company pushing boundaries with barrel-aged beers; Great Divide Brewery championing sustainability while serving award-winning brews; Left Hand Brewing Co., known for their nitro series… And well, that's just scratching the surface!
So there you have it – from gold rush miners craving comforting brews to modern-day hop-heads exploring an endless variety of tastes and styles – that's your brief journey through Colorado's rich brewing history!
Top Rated Breweries in Denver
Denver, lovingly known as the 'Napa Valley of Beer', is a craft beer lover's paradise. Let's take you on a virtual tour of some top-rated breweries that this city has to offer.
First up, we have Great Divide Brewing Company. Established in 1994, it's one of Denver's original craft breweries. Known for its bold and assertive brews like the Yeti Imperial Stout and Titan IPA, it surely adds a punch to your palate. Great Divide isn't just about great beer; they're also big on sustainability and giving back to their community.
Next is Epic Brewing Company, another gem in Denver's brewing landscape. Here's something interesting – Epic was initially based out of Utah but expanded to Denver due to Utah's restrictive alcohol laws! They've earned acclaim for their Big Bad Baptist stout series and Escape to Colorado IPA.
Let's not forget Denver Beer Co., which started from humble beginnings as a homebrewing set-up in a garage! It quickly grew into one of Denver's most popular breweries with standout offerings such as Graham Cracker Porter and Incredible Pedal IPA.
Here are few other notable mentions:
Cerebral Brewing: If you're into experimental brews, this might be your spot.
Ratio Beerworks: For those who appreciate an eclectic mix of traditional styles and modern craft beers.
Bierstadt Lagerhaus: A must visit if you love traditional German-style lagers!
The list could go on because there are more than 150 breweries around town offering unique flavors that cater to every type of beer enthusiast!
One thing's for sure – when you're visiting the Mile High City, there's always something brewing! So next time you find yourself in Denver, grab your pint glass and start exploring these top-rated breweries — each sip reveals a new layer of this city's vibrant craft beer culture!
Adventurous Beers from Boulder Brewers
Hey there, beer adventurer! Let's dive into the world of Boulder's craft breweries where you'll find some of the most adventurous brews Colorado has to offer. It's not just about the traditional amber ales and stouts – though they're certainly worth a taste – but it's more than that. These Boulder brewers are pushing boundaries one pint at a time.
First up, let's talk about Avery Brewing Company. They've been around since 1993 and their creativity is off the charts. Ever heard of a Tangerine Quad or a Coconut Porter? Well, you can thank Avery for those funky flavors. Here are some numbers that might pique your interest:
| Brewery | Year Established | Unique Brew |
| --- | --- | --- |
| Avery Brewing Co. | 1993 | Tangerine Quad |
Next on our tour is Wild Woods Brewery. It's like camping in a glass with beers inspired by nature. Imagine sipping on Ponderosa Porter flavored with vanilla beans or Smores Stout complete with graham cracker crumbs and marshmallow fluff! So if you're looking for a unique twist on traditional brews, Wild Woods has got your back.
Moving along to Upslope Brewing Company, they're all about celebrating the great outdoors and their beer line-up does exactly that. Their Thai Style White IPA mixed with Asian spices will have your taste buds dancing!
Finally, we can't forget Twisted Pine Brewing Company. Their Ghost Face Killah holds the title as one of America's spiciest beers – it's brewed six different kinds of chili peppers! But don't worry, they've also got less fiery options like Raspberry Rising (a raspberry wheat ale).
So next time you're in Boulder, be sure to check out these breweries' daring concoctions – because nothing says adventure quite like an unexpected pint!
Fort Collins' Famous Breweries
Did you know that Fort Collins is known as the "Napa Valley of Beer"? That's right, this small college town in Northern Colorado has a big reputation for its thriving craft beer scene. With over 20 breweries and counting, it's easy to see why beer enthusiasts flock here.
First up, we've got New Belgium Brewing Company. It's not just a local favorite; it's one of the largest craft breweries in the United States! They're famous for their Fat Tire Amber Ale, but don't overlook their impressive lineup of IPAs, sours, and limited-edition brews. And did I mention they offer free tours with tastings?
New Belgium Brewing Company

Location: 500 Linden St, Fort Collins
Specialty: Fat Tire Amber Ale
Next on our list is Odell Brewing Co., another heavyweight in the brewing industry. These folks have been around since 1989 and are committed to pushing boundaries with unique flavor profiles like their Myrcenary Double IPA or Friek Raspberry Cherry Sour.
Odell Brewing Co.

Location: 800 E Lincoln Ave, Fort Collins
Specialty: Myrcenary Double IPA
For those who appreciate smaller-scale operations with a focus on quality over quantity, Horse & Dragon Brewery is your spot. Their Sad Panda Coffee Stout has been creating buzz among stout lovers nationwide!
Horse & Dragon Brewery

Location: 124 Racquette Dr., Fort Collins
Specialty: Sad Panda Coffee Stout
Lastly let's talk about Funkwerks – a boutique brewery specializing in Saison-style beers inspired by Belgian brewing traditions – definitely worth checking out if you're into unique flavors!
Funkwerks

Location:1900 E Lincoln Ave Unit B1
Specialty : Tropic King Imperial Saison
There you go! Four fantastic breweries right at your fingertips in Fort Collins that cater to all tastes and preferences! But remember folks – always enjoy responsibly.
Unique Microbreweries in Mountain Towns
Now, let's take a journey off the beaten path. Away from the bustling city breweries of Denver and Boulder, you'll find some hidden gems nestled within Colorado's mountain towns. These unique microbreweries have a charm all their own.
In the heart of Breckenridge, there's Breckenridge Brewery. This was one of the first craft breweries in the state! It opened its doors back in 1990 and has been serving up award-winning beers ever since. It's not just about great beer here; it's about community. They host regular events such as brewery tours and tasting sessions that bring together both locals and tourists alike.
Next up is Elevation Beer Company located in Poncha Springs. Surrounded by majestic peaks and valleys, this place truly embodies what it means to be a mountain town brewery. Their diverse brew selection includes everything from crisp pilsners to hearty stouts – something for every palate.
Then there's Telluride Brewing Co., tucked away in its namesake town. Known for their "Face Down Brown," which won gold at both the World Beer Cup and Great American Beer Festival, they've made quite an impression on Colorado's craft beer scene.
Let's not forget about Aspen Brewing Company either! This small-scale operation has a big heart with an approachable range of beers that cater to everyone from casual drinkers to hardcore hopheads.
Away from these well-known spots are some lesser-known but equally exciting establishments:
Guanella Pass Brewery in Georgetown offers fantastic views along with their tasty brews.
Broken Compass Brewery in Breckenridge serves innovative flavors like Coconut Porter or Chili Pepper Pale Ale.
Ouray Brewery, perched high in Ouray, boasts rooftop seating with panoramic vistas alongside stellar suds.
These mountain microbreweries offer more than just good drinks – they provide unique experiences steeped in local flavor and culture that make a trip up into Colorado's mountains even more rewarding!
Beer Festivals and Events in Colorado
You've probably heard of the Great American Beer Festival, but did you know that's just one of many beer events that take place in Colorado each year? That's right! With a bustling craft beer scene, it's no surprise that Colorado hosts several annual festivals dedicated to celebrating this beloved beverage.
Let me tell you about a few favorites. The aforementioned Great American Beer Festival typically takes place in Denver every fall. It's considered one of the largest beer fests worldwide with over 800 breweries and 4,000 different beers to sample. Seriously, if you're into suds, it's like a dream come true!
Then there's the Colorado Brewers' Festival – a summer staple for more than three decades. Hosted in Fort Collins, this fest brings together around 50 local breweries offering up their best brews. They even have live music to keep your feet tapping while your taste buds are exploring.
Now let's not forget about Vail Craft Beer Classic in beautiful Vail Valley where outdoor adventure meets craft beer tasting each June. This event offers everything from mountain biking paired with beer tastings to food-and-brew pairing sessions featuring locally sourced ingredients.
But wait – there's more! Ever heard of Collaboration Fest? You should have! Imagine over 200 unique beers brewed collaboratively by teams of brewers from all across the state (and beyond). It's held annually in March and is an amazing testament to the camaraderie among those who make our favorite frothy delights.
And these are just a handful of examples! There's also Sesh Fest, Big Beers Festival…the list goes on and on. So next time you're planning a trip or looking for something fun to do at home – check out one of these fantastic beer festivals or events happening right here in our very own Colorado.
Conclusion: A Toast to Colorado's Best Breweries
So you've made it through our beer-filled journey across the great state of Colorado. You've discovered everything from mountain top microbreweries to city center brewpubs, and now you're probably wondering how to choose which one to visit first! Well, we say why limit yourself? With so many exceptional breweries each offering unique brews, there's no reason you can't explore them all.
But let's be real. Time is precious and finding that perfect pint can be a challenge. That's why we recommend starting with these five standout establishments:
New Belgium Brewing Company in Fort Collins – Known for their innovative flavors and sustainable practices.
Great Divide Brewing Company in Denver – Famous for their award-winning Yeti Imperial Stout.
Odell Brewing Company in Fort Collins – Loved by locals for its diverse selection of beers.
Avery Brewing Co. in Boulder – Renowned for their high-alcohol-by-volume (ABV) beers.
Left Hand Brewery in Longmont – Must-try if you love milk stouts.
Remember, it doesn't matter whether you're a seasoned connoisseur or a beer newbie; what matters most is that you enjoy the experience. Each brewery has its own magic, its own story waiting to be shared over the clink of glasses and that first sip of a well-crafted brew.
Finally, don't forget about local events like Denver Beer Fest or Great American Beer Festival where you can sample some of Colorado's finest without having to travel far at all. It's not just about quenching your thirst but also getting involved in the vibrant community that supports these incredible breweries.
So here's our toast to the best breweries in Colorado – where good friends meet, stories are shared, and memories are created one pint at a time. Cheers!