Who doesn't love a good brew? Whether you're a fan of rich, dark stouts or prefer the light crispness of an IPA, there's something magical about discovering your new favorite beer. Especially when that discovery happens right in your home state. So let's embark on this journey together as we explore some of the best breweries in New Jersey.
New Jersey may not be the first place that comes to mind when you think of craft beer but don't let that fool you. There's a thriving community of brewers here who are passionate about what they do and they're constantly pushing boundaries and experimenting with bold flavors and unique ingredients. From small-batch creations to award-winning ales, these Garden State gems are sure to impress even the most discerning beer connoisseurs.
Each one of these breweries has its own distinct personality and style, much like their brews. But they all share one thing in common – an unwavering commitment to creating top-notch beers that are meant to be savored and enjoyed. It's time for you to uncork (or uncap) this treasure trove of taste!
Overview of New Jersey Brewery Scene
If you're a beer enthusiast, then you're in for a treat. The New Jersey brewery scene is exploding with crafty goodness. From the north to the south, there's something unique brewing in every corner.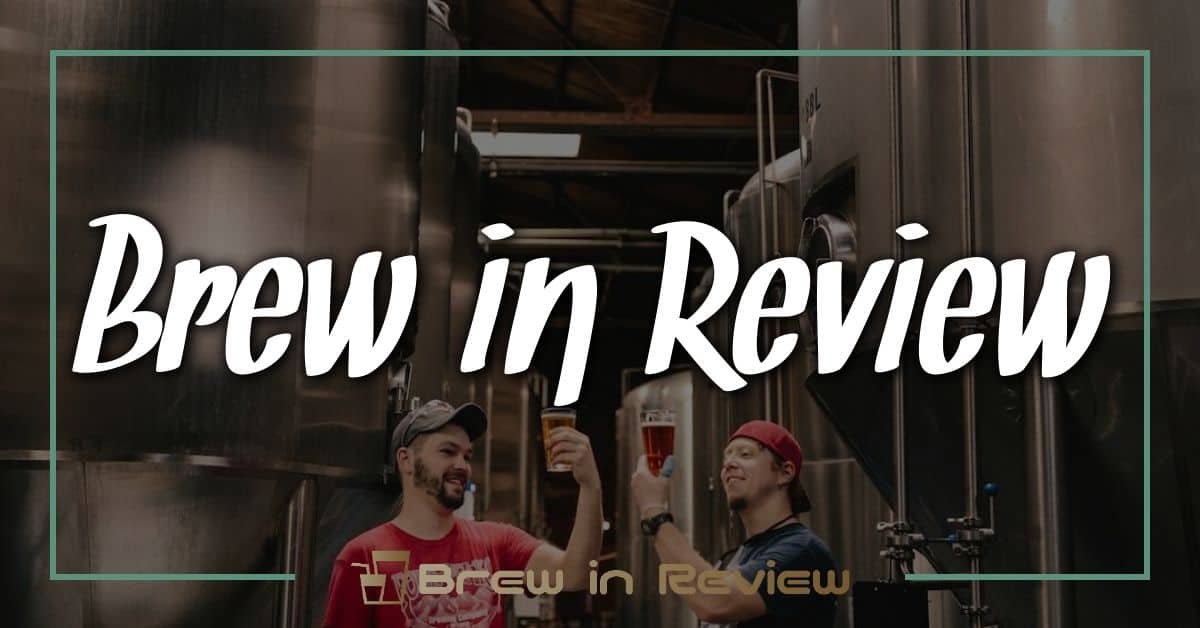 New Jersey has seen a significant uptick in local breweries over the past decade. With over 100 breweries and counting, it's safe to say that craft beer isn't just a fad here – it's part of the culture. There's an incredible range of brews on offer too! You'll find everything from hoppy IPAs to velvety stouts and crisp lagers.
Here are some numbers that put things into perspective:
| Year | Number of Breweries |
| --- | --- |
| 2010 | 16 |
| 2015 | 43 |
| 2020 | Over 100 |
Now, let's delve into what makes these breweries stand out. It's not just about the beers; it's about their stories as well. Many brewers have pursued their dreams by swapping traditional careers for mash tuns and fermenters. And boy, does passion translate into taste!
The creativity doesn't stop at brewing either. Each brewery has its own personality reflected through distinctive branding and themed events all year round.
Finally, we must acknowledge how welcoming these places are! Whether you're new to craft beer or a seasoned connoisseur looking for your next favorite pint, New Jersey breweries are sure to make you feel right at home.
So grab your growler because we're going on a hop-filled adventure through the best breweries this Garden State has to offer!
The Importance of Craft Beer in New Jersey
Craft beer has really carved out a niche for itself in New Jersey. It's not just a fleeting trend but rather it's become an integral part of the state's culture and economy. Let's dive into why that is.
First things first, let's talk about the economic impact. Craft beer isn't just about sipping on a delicious brew – it also significantly contributes to New Jersey's economy. According to Brewers Association, there were 114 craft breweries operating in NJ in 2019, generating over $1.6 billion! Now that's something to toast to!
| Year | Number of Breweries | Economic Impact |
| --- | --- | --- |
| 2019 | 114 | $1.6 Billion |
Not only are these breweries pumping money into the local economy, they're also creating jobs and attracting tourists who are eager to sample some authentic local flavors.
Next up is community engagement! You see, these breweries aren't just businesses; they're often at the heart of local communities – hosting events, sponsoring teams & charities and even collaborating with other businesses for special brews or promotions.
Lastly, let's not forget about variety and quality! From lagers and stouts to IPAs and porters, there's no shortage of mouthwatering options available from NJ's craft breweries. And it doesn't stop there; many of these establishments have won national awards for their top-notch brews!
So whether you're an avid beer enthusiast or simply someone looking for a refreshing pint after work, remember: when you choose a NJ craft beer you're supporting local economies, communities and most importantly – enjoying some seriously tasty beverages!
Top-Rated Breweries in New Jersey
Who doesn't love a good brew? Well, you're in luck if you find yourself in the Garden State. New Jersey is home to a growing number of fantastic breweries. We're talking about places where the beer is fresh, innovative, and absolutely delicious. Here are some top-rated spots that you've gotta check out.
Let's kick things off with Kane Brewing Company. It's nestled over in Ocean Township and has been brewing up a storm since 2011. They're known for their wide range of American-style and Belgian-influenced beers. And guess what? Their 'Head High' IPA has become quite iconic among craft beer lovers!
Next on our list is Carton Brewing Company! Situated along the coast in Atlantic Highlands, they love experimenting with local ingredients. You can expect diverse brews ranging from traditional classics to total wild cards at Carton.
If you fancy something a little different, The Alementary Brewing Co could be right up your alley! These guys are all about science-inspired brewing techniques (yep, we said science!). Situated in Hackensack, they bring an analytical approach to their artistry – offering unique flavors that make them stand out from the crowd.
Kane Brewing Company – Known for: Wide range of American and Belgian beers
Carton Brewing Company – Known for: Experimenting with local ingredients
The Alementary Brewing Co – Known for: Science-inspired brewing techniques
We couldn't talk about New Jersey breweries without giving Flying Fish Brewery a mention! As one of the state's first microbreweries, these folks have been providing us with quality craft beers since 1996. Located in Somerdale, they're best known for their award-winning 'Exit Series', each one paying homage to various turnpike exits!
So there you have it – these are just some of the top-rated breweries making waves on New Jersey shores right now! But hey, why read about them when you can visit and taste those refreshing suds yourself? Grab your friends or go solo — trust us; your tastebuds will thank you!
Brewery Tours Worth Taking in New Jersey
You're a craft beer lover, right? Then it's time to hit the road for some of the best brewery tours in New Jersey. Let's dive into a few that are worth your time.
First up, let's talk about Cape May Brewing Company. It's one of the largest and oldest breweries in the state, dating back to 2011 – yeah, that's old by New Jersey craft beer standards! They've got well over 100 brews under their belt so you're sure to find something you love. Their tours are self-guided and free, giving you a behind-the-scenes look at how they make their magical brews.
Next on our list is Spellbound Brewing. Located in Mount Holly, this award-winning brewery offers guided tours every Saturday. You'll get an up-close view of their brewing process from grain to glass. Plus their tasting room boasts 18 beers on tap – plenty to sample!
If you're near Ocean Township, don't miss out on Kane Brewing Company. Known for its high-quality American style and Belgian influenced ales, Kane is a must-visit for any serious beer enthusiast. Although they don't offer guided tours regularly, their spacious tasting room provides ample opportunities for sampling their creations.
And last but not least, there's River Horse Brewing Co. based in Ewing Township – an absolute staple in NJ's craft brewing scene since '96! They offer guided tours every weekend where you can learn about their unique brewing process while sipping on some tasty samples.
All these breweries have unique stories and delicious beers waiting for you:
Cape May Brewing Company: Self-guided & Free
Spellbound Brewing: Guided Tours Every Saturday
Kane Brewing Company: Tasting Room Open Daily
River Horse Brewing Co.: Guided Tours Every Weekend
So why wait? Get out there and discover what makes New Jersey's breweries among the best in the country! Remember to drink responsibly and enjoy all that Garden State has to offer.
Award-Winning Beers from New Jersey Breweries
When you think about the Garden State, award-winning beers might not be the first thing that comes to mind. But let me tell you, it's time to change that perception. New Jersey is home to a plethora of breweries crafting some of the finest beers in the country. Let's dive into a few of these standout breweries and the acclaimed brews they've produced.
First up is Cape May Brewing Company, tucked away in South Jersey's coastal region. This brewery has been making waves with its Coastal Evacuation Double IPA – an assertive beer with strong hop flavor that won Gold at the 2016 Best Of Craft Beer Awards.
Next on our list is Kane Brewing Company, nestled right in Ocean Township. The standout here? Their A Night To End All Dawns Stout – a beer so good it's earned itself a World Beer Cup Gold Award! It's a dark and complex stout aged in bourbon barrels for over a year, creating layers upon layers of robust flavors.
Not forgetting River Horse Brewing Co., located in beautiful Ewing Township. You'll want to get your hands on their Tripel Horse Belgian Style Ale – winner of multiple awards including gold at last year's Great American Beer Festival (GABF). With hints of clove and fruit wrapped around spicy yeast flavors, this one never fails to impress.
Here are just three examples:
| Brewery | Beer Name | Award Won |
| --- | --- | --- |
| Cape May Brewing Co | Coastal Evacuation Double IPA | Gold |
| Kane Brewing Company | A Night To End All Dawns Stout | Gold |
| River Horse Brewing Co. | Tripel Horse Belgian Style Ale | Gold |
But hey, we're only scratching the surface here! There are numerous other breweries across New Jersey brewing excellent beers worth exploring. So next time you're looking for something new to imbibe, remember – there could very well be an award-winning brew waiting for you right here in New Jersey.
Unique Experiences at New Jersey Breweries
You're in for a treat if you're a beer lover exploring New Jersey. The state's breweries offer more than just great brews – they provide an array of unique experiences that make each visit special and memorable. Let's dive into some of the standout spots.
At the heart of Hammonton, you'll find Three 3's Brewing Co. What sets this place apart? Well, it's not just about sipping on their delicious craft beers. They also host yoga classes in their brewery! That's right, you can stretch out your stress while enjoying their IPA or stout.
Then there's Cape May Brewing Company, located near the picturesque shores of Cape May. Besides brewing excellent beers like their Coastal Evacuation Double IPA, they've got something pretty unique up their sleeve – self-guided tours! You get to explore behind-the-scenes at your own pace, learning all about the brewing process from grain to glass.
Ever heard of a brewery with its own farm? If not, let me introduce you to Screamin' Hill Brewery. Nestled within Bullock Farms in Cream Ridge, this rustic spot grows many ingredients used in its brews right onsite! Talk about farm-to-mug freshness!
If you're looking for entertainment with your pint, head over to Cricket Hill Brewery in Fairfield. They regularly host live music nights featuring local bands alongside their impressive selection of beers.
So there it is—your guide to some uniquely charming breweries across New Jersey:
Three 3's Brewing Co: Yoga + Craft Beer
Cape May Brewing Company: Self-Guided Tours
Screamin' Hill Brewery: Farm-Brewed Beers
Cricket Hill Brewery: Live Music Nights
Get ready to add these gems to your Must-Visit list!
Pubs and Eateries Around Best NJ Breweries
When you're out exploring the best breweries in New Jersey, you'll want to know where to grab a bite. There's nothing like complementing a freshly brewed pint with some hearty grub. Let's dive into some of the top spots for both food and brews in the Garden State.
First on your list should be the 'Iron Hill Brewery & Restaurant.' Nestled right in Maple Shade, this gem not only boasts an array of award-winning beers but also dishes up delectable American cuisine. You can savor their signature Philly Cheesesteak Eggrolls while sipping on an Iron Hill Light Lager.
Location: Iron Hill Brewery & Restaurant, Maple Shade
Must-Try Dish: Philly Cheesesteak Eggrolls
Recommended Brew: Iron Hill Light Lager
Next up is 'The Shepherd & The Knucklehead Pub,' located in Hoboken and Haledon. Known for their eclectic selection of local craft beers, they also serve some mean burgers that perfectly pair with any pint.
Location: The Shepherd & The Knucklehead Pub, Hoboken/Haledon
Must-Try Dish: Any Burger from their menu
Recommended Brew: Rotating selection of local craft beers
No beer trail in New Jersey would be complete without stopping by 'Gaslight Brewery and Restaurant' in South Orange. Their homey atmosphere perfectly suits enjoying comfort food classics like Fish & Chips alongside one of their house-brewed ales or lagers.
Location: Gaslight Brewery and Restaurant, South Orange
Must-Try Dish: Fish & Chips
Recommended Brew: Your choice among house-brewed ales/lagers
Remember, these are just starting points! You'll find plenty more pubs serving delicious eats near every brewery you visit in New Jersey – so don't forget to explore around!
Conclusion: The Future of Brewing in New Jersey
Let's raise a glass to the future of brewing in New Jersey! You've been on a virtual tour of some of the best breweries this state has to offer, and there's no doubt you're excited about what lies ahead.
New Jersey is making waves in the craft beer world. It's not just about quantity—though with over 100 breweries, that's impressive too—it's also about quality. Many NJ breweries are winning national awards and setting trends.
Despite its success, the brewing industry in New Jersey is still young. It didn't really take off until 2012 when they loosened up laws around microbreweries. Since then, it's been an exciting ride!
Looking ahead, expect even more innovation from these passionate brewers. They are constantly experimenting with new methods and flavors—from barrel aging to wild fermentation, infusing beers with local ingredients like blueberries or honey, and collaborating with other businesses for unique brews.
Here are some trends we can look forward to:
Sustainability: Breweries are becoming more eco-friendly by using solar power or recycling water.
Local Ingredients: More brewers will use locally sourced ingredients for a true "farm-to-glass" experience.
Collaborations: Expect more partnerships between breweries—and between breweries and other local businesses—for creative concoctions.
So keep exploring the vibrant brewery scene in New Jersey. There's always something new to discover!
Who knows? Maybe your next favorite beer is being brewed right now at one of these innovative places. Whatever happens next in New Jersey's brewing story, it promises to be interesting—and delicious!