If you're a fan of craft beers and finding yourself in the Land of Enchantment, you're in for a treat. New Mexico's brewing scene has been bubbling up with unique and delicious offerings that are sure to please any beer enthusiast. From hop-forward IPAs to rich, dark stouts, there's something for every palate.
Imagine this. You're settled into a cozy taproom with friends, sipping on an award-winning brew while taking in the beautiful desert sunset. The brewery is bustling with energy as locals and visitors alike share stories over their favorite beers. Sounds heavenly right? That's what you can expect when visiting one of New Mexico's best breweries.
So whether you're planning a trip or simply curious about what the state has to offer beer-wise, we've got your back! We'll introduce you to some fantastic breweries that should definitely make it onto your 'must-visit' list.
Exploring the Craft Beer Scene in New Mexico
Let's dive right into the thriving craft beer scene of New Mexico. You'll find yourself spoilt for choice with over 60 breweries spread across the state. Seems like a lot, right? That's because it is! In fact, according to a Brewers Association report from 2018, New Mexico ranked twelfth in the nation for breweries per capita.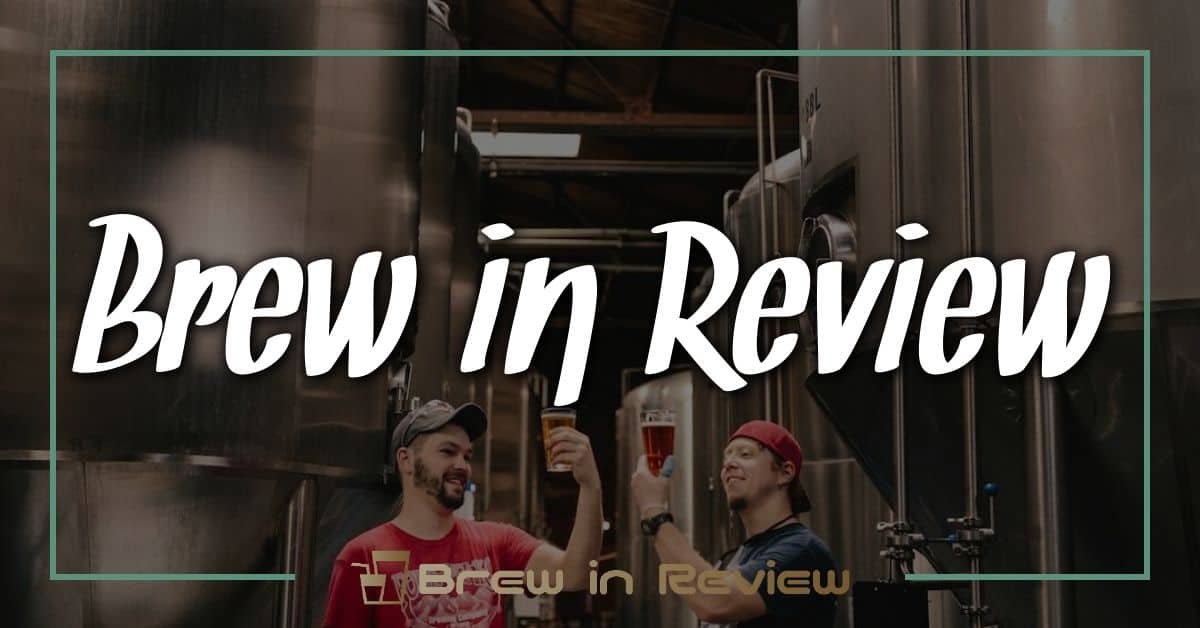 Just imagine this: you're nestled among high desert vistas or ancient pueblo ruins, sipping on a perfectly brewed pint of craft beer – sounds dreamy, doesn't it? Well, that's what exploring the beer scene here feels like. From Santa Fe and Albuquerque to smaller towns like Truth or Consequences, breweries have become part of the local culture.
So let's get specific – which breweries should be on your must-visit list?
Marble Brewery in Albuquerque has been making waves since 2008 with its award-winning brews. Their Wildflower Wheat and Double White are local favorites.
Bosque Brewing Co., also based in Albuquerque, boasts an impressive selection. Look out for their Scale Tipper IPA – it's won multiple awards!
Beer lovers shouldn't miss out on Taos Mesa Brewing either. With two locations in El Prado and Taos itself, they offer unique brews inspired by the local scenery.
Don't fret if IPAs aren't your thing; there's plenty more to choose from! Stout fans will love Second Street Brewery's Boneshaker Bitter while cider enthusiasts can head to Tractor Brewing Company for their Apple Cider.
Craft brewing is booming all over America but there's something special about New Mexico's beer scene – maybe it's that Southwestern charm mixed with innovative flavors. Either way you slice it though; you've got plenty of reasons to raise a glass here next time you're around!
Highlights of Albuquerque's Top Breweries
You're in for a treat with Albuquerque's booming beer scene! Nestled amongst the beautiful Sandia Mountains, this city is home to some of New Mexico's finest breweries. Let's dive into the highlights.
Topping our list is "La Cumbre Brewing Company". It's been pouring pints since 2010 and boasts an impressive array of awards. Their Elevated IPA isn't just popular here in Albuquerque; it's recognized nationwide as one of the best IPAs around. But hey, don't just take our word for it – give it a try!
Bosque Brewing Co., another local favorite, has five locations spread across the state but its Nob Hill Public House stands out. This spot features an expansive menu that pairs perfectly with their selection of craft beers. You can't go wrong with their Bosque Lager or Scotia Scotch Ale.
Marble Brewery also deserves a shout-out. Being one of the pioneers in Albuquerque's craft beer movement, they've built quite a reputation over the years. From their Wildflower Wheat (an American-style wheat ale) to their Double White Triple Berry (a fruity twist on their classic brew), there's something at Marble for every palate.
Red Door Brewing Company takes creativity to new heights with every batch they brew. If you're seeking something unique and different from your average ale, Red Door should be on your list! They offer some intriguing concoctions like Vanilla Cream Ale and Unhinged Cider.
Don't forget about Nexus Brewery either – known for their Southern Fried food and bold-flavored beers like Imperial Cream Ale and Chocolate Porter.
La Cumbre Brewing Company: Known Nationwide
Bosque Brewing Co.: Perfect Food Pairings
Marble Brewery: Craft Beer Pioneers
Red Door Brewing Company: Creatively Unique Brews
Nexus Brewery: Bold Flavors
Albuquerque truly is a treasure trove when it comes to craft beer! These are just a few highlights from its thriving brewery scene – each offering unique tastes that cater to all sorts of beer enthusiasts.
Santa Fe's Award-Winning Breweries
Welcome to the city of Santa Fe, where you'll find an array of award-winning breweries. Let me take you on a tour through the most renowned beer spots in this part of New Mexico.
First up, there's Second Street Brewery. It's been serving locals and tourists alike since 1996. What makes it special is its dedication to crafting quality beers with inventive flavors. They've even bagged themselves a Great American Beer Festival medal! That's no small feat, trust us!
Moving right along we find ourselves at Rowley Farmhouse Ales. This gem isn't just about brewing exceptional beers; they're also committed to pairing their brews with delicious food options that enhance your beer-drinking experience. Their efforts haven't gone unnoticed either – they've got gold medals from both the Great American Beer Festival and World Beer Cup under their belt.
Now let's head over to Blue Corn Brewery, another staple in Santa Fe's craft beer scene. Known for experimenting with various styles and ingredients, Blue Corn keeps things interesting for every palate out there. Recognition? Oh yes, they've had plenty – including winning North American Beer Awards multiple times.
Santa Fe Brewing Company can't be missed either! As New Mexico's oldest brewery, they've perfected the art of traditional brewing while still adding innovative twists that keep patrons coming back for more.
Last but not least is Tumbleroot Brewery and Distillery. These guys are all about community collaboration which reflects in their creative beverages made using local ingredients whenever possible.
Second Street Brewery: Great American Beer Festival medalist
Rowley Farmhouse Ales: Gold Medals – Great American Beer Festival & World Beer Cup
Blue Corn Brewery: Multiple wins at North American Beer Awards
Santa Fe Brewing Company: Oldest brewery in New Mexico
Tumbleroot Brewery and Distillery: Unique collaborative brews
So there you have it! Some of the top award-winning breweries nestled right here in Santa Fe.
Hidden Gems: Underrated Breweries in New Mexico
Let's dive right into the heart of New Mexico's brewing scene. You'll find a plethora of underrated breweries that are just waiting to be discovered! These hidden gems are stirring up some seriously good brews, so why not pull up a stool and give 'em a try?
You've probably never heard of Milton's Brewing located in Carlsbad. It's small but mighty, with an impressive range of beers from Pale Ales to Stouts. And don't let its size fool you – this place is big on flavor!
Heading northwards, there's Bathtub Row Brewing Co-op tucked away in Los Alamos. This employee-owned brewery is known for its community vibe and unique brews like their Hoppenheimer IPA. Their dedication to crafting quality beer shines through with every sip.
In the state capital, Santa Fe, Second Street Brewery flies under the radar but deserves your attention. They're all about variety here – offering everything from traditional English-style Ales to experimental Sour Beers.
Now let's head over to Albuquerque where Nexus Brewery holds court as one of the city's best-kept secrets. They've got a reputation for pairing hearty Southern soul food with their award-winning brews.
Here's a quick snapshot:
| Brewery | Location | Specialty Beer |
| --- | --- | --- |
| Milton's Brewing | Carlsbad | Pale Ales/Stouts |
| Bathtub Row Brewing Co-op | Los Alamos | Hoppenheimer IPA |
| Second Street Brewery | Santa Fe | Variety (Ales/Sour Beers) |
| Nexus Brewery | Albuquerque | Paired with Southern soul food |
So next time you're exploring the Land of Enchantment, remember these hidden gems among New Mexico breweries.
The Influence of Native American Culture on Local Breweries
Have you ever sipped a pint and tasted something beyond the hops and malt? Maybe an essence that hints at sage, blue corn, or even pine? If your answer's yes, then you've likely experienced New Mexico's brewing scene. It's steeped in a rich tapestry of cultural influence – notably from the region's indigenous communities.
New Mexico has always been a melting pot of cultures and traditions. However, it's the Native American roots that have significantly shaped local breweries. They're not just adding unique flavors into their brews but also integrating centuries-old brewing techniques.
Let's take Bow & Arrow Brewing Co. as an example – they're making waves in the local beer industry by incorporating regional ingredients like sumac berries and Navajo tea into their brews. This isn't just about creating something different for beer lovers to enjoy; it's also a way to honor their heritage and share it with others.
And who can forget the fantastic Santa Fe Brewing Company? Their 'Adobe Igloo' is another shining example of this fusion. This winter ale uses cacao nibs along with locally-grown red chilli peppers – an ode to traditional Anasazi farming practices.
Here are some key examples:
| Brewery | Specialty Beer | Ingredients |
| --- | --- | --- |
| Bow & Arrow Brewing Co. | Jemez Field Notes Lager | Sumac Berries, Navajo Tea |
| Santa Fe Brewing Company | Adobe Igloo Winter Ale | Cacao Nibs, Red Chilli |
The influence doesn't stop at ingredients or brewing techniques either. You'll find tribal symbols adorning labels while taprooms feature native artwork – further testament to how deep-rooted this influence runs.
So next time when you're visiting one of New Mexico's many breweries, remember: every sip is more than just a delicious drink; it's a celebration of history, culture, and craft.
Unique Beer Flavors You'll Find Only in New Mexico
New Mexico's craft beer scene is taking flight, and along with it, an array of unique flavors you won't find anywhere else. As you meander through the state's breweries, be ready to experience a palatable journey that'll leave your taste buds craving more.
Laying claim to fame in New Mexico's beer world are the chili-infused brews. Yes, you heard right! Chili isn't just for eating here – it's also for drinking. Brewers like Albuquerque's Marble Brewery have been pushing boundaries by brewing beers with native green chilis. Their "Wildflower Wheat" is a crowd favorite, boasting a subtle heat balanced beautifully with refreshing wheat undertones.
Then there's Santa Fe Brewing Company's "State Pen Porter." This isn't your typical porter; this one has a twist – pinon nuts. These locally sourced nuts add an earthy flavor profile that stands out amidst the traditional notes of chocolate and coffee usually found in porters.
Perhaps one of the most intriguing flavors comes from Taos Mesa Brewing Company's "Great Scot!" It's a Scottish-style ale brewed using peat-smoked malts. The result? A smoky flavor reminiscent of bonfires on cool desert nights under expansive starry skies.
Now let's talk about pecan beers from Ponderosa Brewing Company. These guys have taken their love for local produce and turned it into something truly spectacular – a nutty pecan beer! The creamy mouthfeel complemented by hints of caramel makes this beer feel like dessert in a pint glass!
Seeking out these unique brews is much more than just trying new beers; it's an exploration into the heart and soul of New Mexican culture – where tradition meets innovation in every foamy sip.
Brewery Tours Worth Checking Out in New Mexico
Let's dive straight into the frothy goodness of New Mexico breweries. There's a little something for every beer lover out there.
First up, we've got Marble Brewery in Albuquerque, an award-winning brewery that you're gonna love! This hotspot offers tours where you can learn about their brewing process and taste some of their most popular brews. You'll find everything from bold IPAs to smooth stouts here.
Now, let's head over to Santa Fe Brewing Company, the oldest brewery in New Mexico. The guided tour takes you through their brewing and canning operations while detailing the company's history and commitment to sustainability. Plus, they've got a tasting room where you can try a variety of their craft beers.
If you're all about that small-batch life then head down to Taos Mesa Brewing Company which is known for its eclectic beer selection and killer views of the Sangre de Cristo Mountains. They offer insightful tours explaining their creative brew process and afterwards, you get to sample some truly unique flavors.
Marble Brewery: Known for its wide range of beers.
Santa Fe Brewing Co.: Oldest brewery with a focus on sustainability.
Taos Mesa Brewing Co.: Ideal for lovers of small batch brews.
One more stop before we wrap up this leg of our beer journey – Bosque Brewing Co., based out in Las Cruces. Their laid-back atmosphere coupled with exceptional craft beers makes it an absolute must visit!
There's no shortage of great breweries in New Mexico – each one offering a unique experience that goes beyond just drinking beer! So grab your friends (and your ID) and get ready for an adventure filled with hops and barley!
Conclusion: The Ultimate Guide to Enjoying the Best Breweries in New Mexico
You've made it to the end of this hoppy journey, and we're sure you're ready to venture forth into the craft beer wilderness of New Mexico. With your newfound knowledge about these top-notch breweries, you'll be savoring some delightful beers in no time.
Let's recap what you've learned:
Albuquerque is a hotspot for breweries. Boasting gems like La Cumbre Brewing Co., Marble Brewery, and Bosque Brewing Co., it's a city that'll keep your taste buds entertained.
Santa Fe isn't far behind with its unique offerings. Santa Fe Brewing Company is a must visit for their innovative brews.
Don't forget about places off the beaten path! Smaller towns like Truth or Consequences have local favorites such as Truth or Consequences Brewing Company.
Remember, every brewery has its own personality and style. Some focus on tradition while others push boundaries with bold flavors and brewing techniques. Take your time at each location – enjoy the atmosphere, chat with locals, and most importantly, savor each sip of craft beer goodness.
If you're still unsure where to start your brewery adventure here's a little tip…
Start locally! Explore breweries close by first before embarking on long-distance trips across the state. You might just find that one-of-a-kind IPA or robust stout right around the corner!
Ultimately though, this guide is meant to inspire exploration – so don't hesitate to blaze your own trail through New Mexico's rich beer landscape.
So raise those glasses high because exceptional craft beers are waiting for you in beautiful New Mexico.
Happy tasting!