Picture this: you've got a hankering for some high-quality craft beer, and you're in Pennsylvania. Well, my friend, you're in luck! Pennsylvania is a state rich with brewing history and today boasts an impressive array of breweries that churn out all sorts of delightful brews. So, whether you're a local looking to explore more or just passing through the Keystone State, we've got your thirst covered!
From lagers to IPAs and everything in between, Pennsylvanian breweries are renowned for their creativity and commitment to quality. And it's not just about the beer – it's also about the experience. With friendly staff, unique atmospheres and often tasty food on offer too, these breweries have become destinations unto themselves.
Each brewery has its own charm, but they all share one thing: a love for creating delicious beer that leaves a lasting impression. So sit back, grab your pint glass (or growler), because we're about to take you on a virtual tour of some of the best breweries Pennsylvania has to offer.
Exploring the Beer Scene in Pennsylvania
Can you imagine a place where quality beer flows like water? Well, it's time to introduce you to Pennsylvania. Teeming with an array of breweries, this state is a hop-filled paradise for beer lovers. Here, we'll dive into the rich tapestry that forms the beer scene in Pennsylvania.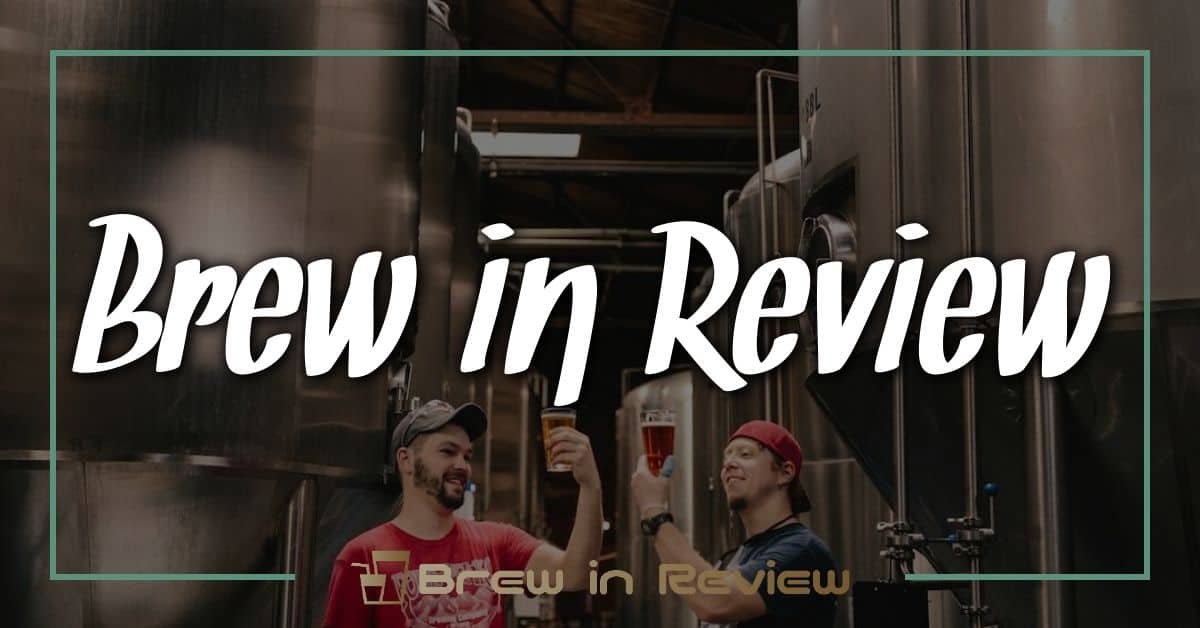 Let's kick things off by looking at some numbers. To give you an idea of how vibrant the beer culture is here:
| Number of Breweries | Beer Production (Barrels per year) |
| --- | --- |
| 350+ | 3.7 million |
First up on our list are traditional breweries. They're sprinkled across every corner of the state, each churning out their unique spins on classic styles. Victory Brewing Company and Yards Brewing Company are two such examples that have been serenading Pennsylvanians' taste buds for years.
But don't think it ends there! The craft beer movement has taken root in Pennsylvania soil as well. Breweries like Evil Genius Beer Company and Free Will Brewing Co are continually pushing boundaries with their innovative brews.
And it's not just about quantity; it's about quality too! Let's take Troegs Independent Brewing for instance – they've garnered national recognition several times over for their exceptional beers.
Pennsylvania also hosts numerous beer festivals throughout the year celebrating its brewing prowess. Events like Philly Beer Week or Pittsburgh Craft Beer Week offer enthusiasts a chance to taste a wide range of local brews while mingling with fellow aficionados.
So whether you're into traditional brews or experimental flavors, there's something for everyone in Pennsylvania's thriving brewery scene.
History and Impact of Brewing in Pennsylvania
Delving into the history of brewing in Pennsylvania, it's impossible to miss how intertwined it is with the state's cultural fabric. Way back in the 17th century, when William Penn established Pennsylvania, he built a brewery within his manor's estate. It was just that important!
Fast forward to today and you'll see that brewing has remained an integral part of the state's DNA. With over 300 breweries, Pennsylvania ranks first for the number of barrels produced per year – a staggering 3.7 million! Here's what that looks like:
| State | Number of Breweries | Barrels Produced Per Year |
| --- | --- | --- |
| PA | Over 300 | 3.7 Million |
This isn't just about beer; it's about economy too. Craft breweries contribute significantly to the local economy by providing jobs – they're responsible for over 10,000 direct brewery jobs in PA alone.
But let's not forget about their societal impact either! Many breweries have become community hubs where people gather for events or simply catch up over a pint.
Yuengling Brewery: America's oldest operating brewer since 1829.
Victory Brewing Company: Known for its eco-friendly practices.
Troegs Independent Brewing: Renowned for their philanthropic efforts.
These three are perfect examples of how brewers aren't merely businesses—they're monuments to Pennsylvania's rich past and vibrant present. The impact they've had on our society is as robust as their best stout!
5 Top Rated Breweries in Pennsylvania
When you find yourself craving a cold one, you'll want to make sure it's from the cream of the crop. So let's dive into the top rated breweries that Pennsylvania has to offer.
First off, there's Victory Brewing Company. Located in Downingtown, this brewery is known for its hoppy IPAs and unique Belgian-inspired brews. It's been serving up some of the finest beers since 1996, making a name for itself both locally and nationally.
Next up on our list is Troegs Independent Brewing nestled in Hershey. Troegs features a fantastic selection of year-round brews as well as some special seasonal offerings. Their "Nugget Nectar" and "Mad Elf" are fan favorites that you definitely won't want to miss out on.
Let's not forget about Yards Brewing Company, a Philadelphia gem that prides itself on crafting ale inspired by traditional English styles. You can sample their stellar lineup at their spacious taproom which also offers an impressive menu to pair with your pint.
Over in Pittsburgh, you'll find the acclaimed East End Brewing Company. This powerhouse offers everything from big bold stouts to refreshing fruit beers, all brewed with local ingredients whenever possible.
Last but certainly not least is Yuengling Brewery, America's oldest operating brewery located right here in Pottsville! They've been perfecting their craft since 1829 and are best known for their signature lager which has become a staple across the country.
Here they are again for quick reference:
Victory Brewing Company
Troegs Independent Brewing
Yards Brewing Company
East End Brewing Company
Yuengling Brewery
So whether you're an IPA enthusiast or more of a lager lover, these top-rated breweries have got your beer cravings covered! But remember – while we're giving props to these five today, Pennsylvania is home to many other incredible breweries worth exploring too.
Unique Craft Beers from Pennsylvania Breweries
Now, let's shift gears for a bit and focus our attention on unique craft beers that hail from the Keystone State. If you're a beer enthusiast, you know that it's not just about the common lagers and pilsners. Nope! It's about those one-of-a-kind brews that make your taste buds tingle with excitement.
First off, we have Victory Brewing Company nestled in Downingtown. They've been serving up something called 'Golden Monkey,' a Belgian-style Tripel with an impressive 9.5% ABV (that's Alcohol By Volume). This isn't your average beer; it boasts notes of banana and clove – certainly an intriguing mix!
Then there's Troegs Independent Brewing, based in Hershey – yes, where chocolate dreams come true! But they don't only make candy bars here; they're also known for their 'Nugget Nectar,' an Imperial Amber Ale that hits hard with heaps of piney hops balanced by sweet malt and fruity yeast characteristics.
Over in Pittsburgh, we find Dancing Gnome Brewery, famous for its hazy New England IPAs like 'Infinite Highway.' It's a tropical delight packed full of pineapple, mango, and papaya flavors. If you're into fruit-forward beers, this one is definitely worth checking out.
And let's not forget about Yuengling Brewery, America's oldest operating brewery located right here in Pottsville! Their flagship offering 'Traditional Lager' might be seen as mainstream by some but it holds a special place in many Pennsylvanians' hearts – and fridges!
Of course, these are just the tip of the proverbial iceberg when it comes to Pennsylvania's craft beer offerings:
Victory Brewing Company – Golden Monkey
Troegs Independent Brewing – Nugget Nectar
Dancing Gnome Brewery – Infinite Highway
Yuengling Brewery – Traditional Lager
So why settle for ordinary when you can sip on extraordinary? Your next favorite brew could very well be waiting for you at one of these Pennsylvania breweries.
A Look at Traditional Brewing Techniques in Pennsylvania
Diving into the heart of Pennsylvania's brewing scene, you'll find a rich history steeped in traditional techniques. Breweries here are known for their commitment to time-honored methods, often passed down through generations.
Let's venture into Yuengling Brewery, America's oldest brewery and a shining star of Pennsylvania. Operating since 1829, it's not only renowned for its flavorful beers but also for preserving age-old brewing techniques. Here you can witness traditional mash tuns and direct-fire boil kettles in action, offering an authentic glimpse into the past.
Take a peek at Penn Brewery too. Founded back in 1986, they're all about classic German-style beer making. They've managed to keep the tradition alive by using non-modernized equipment like open fermentation tanks – something that adds a distinctive character to their brews.
Moving on to Victory Brewing Company, they have won hearts with their unique hybrid technique. They blend old-world styles with modern brewing methods creating an exciting fusion that respects traditions while embracing innovation.
Here's a snapshot of how these breweries fare:
| Brewery | Founded | Specialty |
| --- | --- | --- |
| Yuengling Brewery | 1829 | Traditional techniques |
| Penn Brewery | 1986 | German-style beer |
| Victory Brewing Company | 1996 | Hybrid of old & new methods |
Now don't forget Troegs Independent Brewing either! Known for its small-batch Scratch Series crafted using traditional floor malting process – where barley is soaked, germinated and dried – it's a testament to their dedication to artisanal craftsmanship.
So there you have it! From mash tuns and boil kettles at Yuengling to open fermentation tanks at Penn Brewery; from the hybrid approach of Victory Brewing Company to floor malting at Troegs – Pennsylvania truly showcases how traditional brewing techniques continue shaping its beer landscape.
Brewery Tours Worth Taking in Pennsylvania
Ready to explore the hoppy goodness that is the Pennsylvania beer scene? Buckle up, because you're about to embark on a frothy adventure! You'll get an inside look at how some of your favorite brews are made and maybe even discover a few new favorites along the way.
First stop is Yuengling Brewery, America's oldest brewery, founded in 1829. Located in Pottsville, it's one place where history meets craft beer. Visitors can wander through their historic caves where they used to store beer before refrigeration was invented. The best part? Their tours are free and end with complimentary tastings!
Next on our list is Victory Brewing Company located in Downington. Known for their flavorful HopDevil IPA, Victory offers behind-the-scenes tours allowing you to dive deep into their brewing process from start to finish. Afterward, grab a bite at their onsite restaurant that pairs meals perfectly with their signature beers.
Let's not forget Troegs Independent Brewing situated in Hershey. They offer self-guided and guided tours – whichever suits your pace. You'll get an up-close view of their brewhouse, fermentation tanks and packaging lines while learning about ingredients like hops, malted barley and yeast.
For something unique, check out Weyerbacher Brewery over at Easton which has gained attention for its funky brews like Merry Monks & Tiny. Their Saturday tour provides a crash course on brewing processes along with tasting flights.
And finally we have Philadelphia's Yards Brewing Company which hosts 40-minute informative walkthroughs of its eco-friendly facility – perfect for environmentally conscious beer lovers!
Here's a quick rundown:
| Brewery | Location | Specialty |
| --- | --- | --- |
| Yuengling Brewery | Pottsville | Historic Caves Tour |
| Victory Brewing Company | Downington | Process Explaining Tour |
| Troegs Independent Brewing | Hershey | Self-Guided/Guided Tours |
| Weyerbacher Brewery | Easton | Unique Brew Tasting |
| Yards Brewing Company | Philadelphia | Eco-Friendly Facility Tour |
These breweries truly embody Pennsylvania's rich craft beer culture! So why wait? Start planning your PA brewery tour right away!
Pairing Local Foods with Pennsylvania Beers
Let's dive into the delectable world of pairing local foods with some of the best brews in Pennsylvania. Beer and food pairing is as much an art as it is a science, hitting that sweet spot can elevate your dining experience to new heights.
Ever heard of Philly Cheesesteaks? Of course you have! It's practically synonymous with Pennsylvania. This iconic sandwich filled with thinly sliced beefsteak and melted cheese pairs beautifully with a hoppy IPA. The bitterness from the beer cuts through the richness of the cheesesteak, creating a mouthwatering combo that'll leave you wanting more. For instance, Victory Brewing Company's HopDevil IPA has just the right level of bitterness to complement this local delight.
Next on our list are pierogies – those delicious Eastern European dumplings that have found a cozy home in 'The Keystone State'. Opt for a rich porter or stout to balance out their hearty fillings. Yuengling's Black & Tan, which combines dark roasted malts from porters and premium beer flavors from stouts, makes an excellent choice here.
If we're talking about Pennsylvania cuisine, we can't forget Pretzels! Whether they're soft or hard, these salty delights wash down wonderfully with wheat beers like Troegs' DreamWeaver Wheat. The crispness of wheat beers contrasts beautifully against pretzels' dense structure providing an enjoyable texture variation in each bite.
And let's not overlook scrapple – this traditional Pennsylvanian breakfast meat made up of pork scraps and cornmeal goes surprisingly well with amber lagers due to their malt-forward flavor profiles. Try pairing it up with Sly Fox Brewing's Pikeland Pilsner for an unexpected yet winning combination.
Now go forth on your culinary adventure! Remember these pairings are just recommendations; everyone's palate is unique so feel free to explore other combinations too.
Conclusion: The Rich Beer Culture of Pennsylvania
So, you've made it to the end of our little beer-soaked journey through Pennsylvania. You've discovered that this state isn't just about the Liberty Bell and cheesesteaks. Nope, it's a treasure trove for beer aficionados like yourself!
Pennsylvania boasts a rich history steeped in brewing tradition. From traditional German lagers to innovative craft brews – there's something for every palate here.
Yuengling Brewery, with its deep roots and classic tastes.
Troegs Independent Brewing and their imaginative brew making techniques.
Victory Brewing Company's passion for quality ingredients.
And who could forget Yards Brewing Co., an establishment renowned for pushing boundaries?
These breweries not only serve up delicious beers but also contribute significantly to the cultural fabric of Pennsylvania.
Here are some interesting facts:
| Penn Breweries | Stats |
| --- | --- |
| Total Number of Breweries | 354 |
| Rank among US States | 6th |
And let's not forget the economic impact too!
In 2018 alone, these breweries contributed a cool $5.78 billion to the state economy!
They provide jobs for over 10,000 hardworking Pennsylvanians.
It's clear as day that breweries aren't just places where beer is produced; they're integral parts of local communities across Pennsylvania. They create jobs, bring folks together and contribute economically while creating those wonderful libations we all love so much.
Whether you're a seasoned beer connoisseur or someone simply looking to explore new flavors – Pennsylvania's rich brewing culture has got you covered!
So go ahead, grab your favorite pint glass and join us in raising a toast to the great breweries in Pennsylvania. Here's hoping your next brew tasting adventure leads you right here!