If you're a fan of fine spirits and breathtaking landscapes, Alaska's distilleries are calling your name. Nestled within the vast wilderness, these distilleries offer not only mouth-watering libations but also stunning views that can't be beat. It's no wonder that this northern paradise has become a hotspot for spirit enthusiasts!
You might think of Alaska as all glaciers and wildlife (which is true!), but there's so much more to explore. Alaska's distilling scene is booming with unique flavors that reflect the land they come from – berries picked from local bushes, grains grown in Alaskan soil, pure glacial water sourced directly from the mountains… we could go on!
So grab your jacket and sense of adventure because we're about to dive into the frosty world of Alaskan spirits. From award-winning vodka to homegrown gin, there's something for everyone in the great white north. Let's check out some of the best distilleries in Alaska where you can warm up with a drink while taking in some truly unforgettable views!
Exploring the Top Distilleries in Alaska
When it comes to spirit production, you'll find that Alaska is home to some of the finest distilleries in the nation. Let's dive into a few of these top-notch establishments and see what they're all about.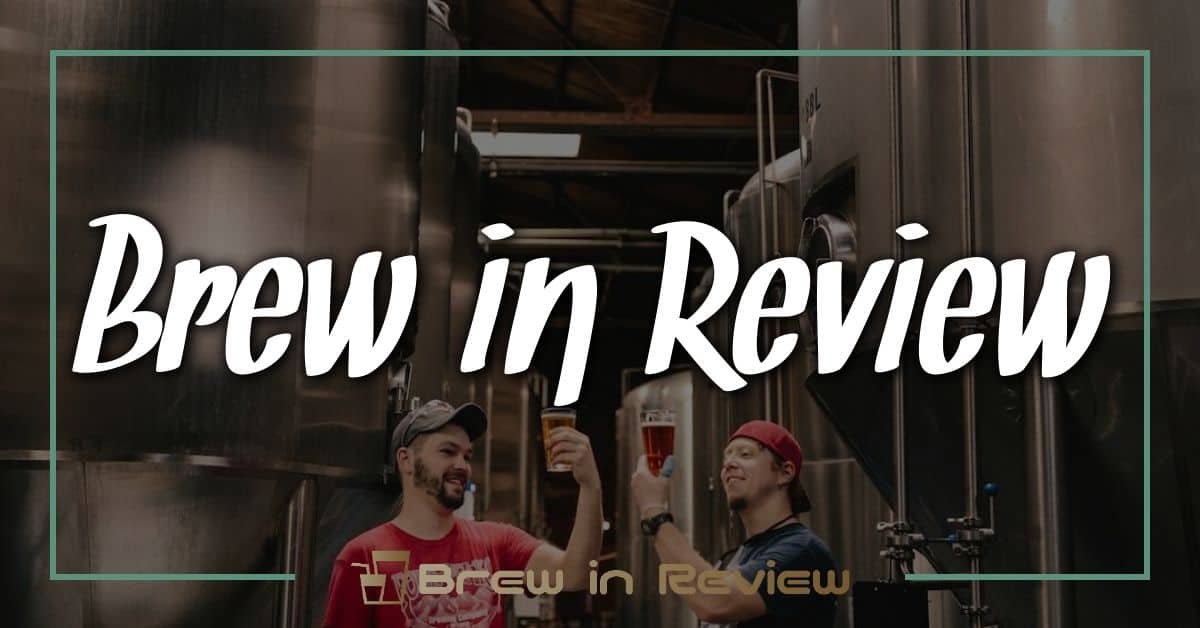 First on our list is Port Chilkoot Distillery located in Haines. This family-owned enterprise crafts artisanal spirits using locally-sourced ingredients. Their 50 Fathoms Gin is quite popular among locals and tourists alike, thanks to its unique blend of botanicals that perfectly captures the Alaskan wilderness.
Next up is Anchorage Distillery, situated right in the heart of Anchorage. They've been producing award-winning spirits since 2013! Known for their premium quality vodka and gin, they also create seasonal offerings like pumpkin spice vodka – a definite hit during those chilly Alaskan winters!
Over at Fairbanks, you'll discover Hoarfrost Distilling where they specialize in crafting exquisite vodkas. What sets them apart? It's their meticulous process where each batch undergoes six rounds of distillation and filtration for exceptional smoothness.
Then there's Ursa Major Distilling, which began as a hobby but quickly turned into one of Alaska's favorite distilleries. Based out of Ester, their selection includes classic favorites such as gin and vodka, but also unique creations like spruce tip liqueur.
Let's not forget about Juneau-based Amalga Distillery, renowned for their single malt whiskey – an absolute must-try for any whiskey enthusiast!
While we could go on about more amazing distilleries across this vast state, these are just a few standouts worth mentioning:
Port Chilkoot Distillery
Anchorage Distillery
Hoarfrost Distilling
Ursa Major Distilling
Amalga Distillery
Each offers something unique while staying true to Alaskan roots. So next time you're venturing through The Last Frontier state, make sure to stop by these fabulous distilleries!
The Unique Appeal of Alaskan Whiskeys
Now, let's dive into the essence of what makes Alaskan whiskeys so special. You might've heard whispers about it. Perhaps you've had a sip or two during your last visit to the Last Frontier. But have you ever wondered why these distilled spirits stand out in a world overflowing with whiskey choices?
The magic, my dear reader, lies in Alaska's pristine environment. Here's a fun fact for ya – Alaska is home to over 40% of the entire nation's surface water! And that's not just any water – we're talking crystal-clear glacial meltwater, untouched by human interference and pollutants. This serves as an exquisite base for distillation, providing Alaskan whiskeys their unique smoothness and subtle flavors.
To add another level of uniqueness, consider this: the state's severe cold slows down whiskey maturation process inside oak barrels. But don't be fooled! Slower doesn't mean worse – quite the opposite actually! It allows more time for complex flavors to develop, offering a richer taste profile when compared to their counterparts from warmer regions.
| Alaska Facts | |
| --- | --- |
| Percentage of Nation's Surface Water | 40% |
| Effect on Whiskey Maturation | Slows Down |
And let's not forget about local grain sourcing! Many Alaskan distilleries are committed to supporting local businesses and promoting sustainability through using locally-sourced barley and other grains. This lends an authentic "taste" of Alaska in every bottle!
Pristine environment
Glacial meltwater
Slow maturation
Local grain sourcing
Intrigued yet? Keep reading our series on "Best Distilleries in Alaska" as we reveal some hidden gems where these enchanting spirits come alive.
Spotlight on Anchorage Distilleries
Let's take a moment to shine the spotlight on some phenomenal distilleries right in the heart of Alaska – Anchorage. It's no secret that this city is home to an incredible array of craft spirits, with artisanal distillers putting their own unique Alaskan twist on traditional libations.
First up is the famed Anchorage Distillery. Not only are they known for their top-shelf vodka and gin, but they've also got a reputation for being incredibly eco-conscious. In fact, they're all about 'grain-to-glass' sustainability, using barley sourced from local farmers and pure glacial water straight from Eklutna Lake. Now that's what you call authentic Alaskan spirit!
Then there's High Mark Distillery, which has been making waves with its amazing range of handcrafted whiskeys. Their Fireweed Whiskey? It's a game-changer! Infused with the sweet nectar of fireweed flowers – it gives you a taste of wild Alaska in every sip.
But don't forget about Alaska Distillery, noted for its innovative approach to creating spirits reflective of The Last Frontier's rugged landscape. They've got everything from your classic vodka (made from glacier ice!) to smoked salmon-flavored vodka (yes, you read that right!).
Here's a quick comparison:
| Distillery | Noteworthy Spirits | Unique Feature |
| --- | --- | --- |
| Anchorage | Vodka & Gin | Uses local barley and glacial water |
| High Mark | Fireweed Whiskey | Infuses whiskey with fireweed flower nectar |
| Alaska | Various including Smoked Salmon Vodka | Employs glacier ice for distillation process |
All these distilleries boast tours where you can get an intimate look at how these spectacular spirits are made – plus tastings too! We're talking behind-the-scenes access into Alaska's booming craft spirit scene!
So next time you find yourself in Anchorage, why not pay these guys a visit? Trust us; your taste buds will thank you!
Distilleries That Put Alaskan Gin on the Map
Let's dive into some of those distilleries that have been instrumental in putting Alaskan gin on the map. Alaska, with its pristine environment and abundance of botanicals, offers a unique playground for distillers to experiment and find their own flavor profile.
One name that you can't miss when talking about Alaskan gin is the Port Chilkoot Distillery. Nestled in the small town of Haines, this distillery has been pushing boundaries since it opened its doors in 2012. Their award-winning '50 Fathoms Gin' boasts a flavorful blend of local spruce tips and juniper berries among other botanicals. It's no wonder they've bagged multiple awards at international spirit competitions.
Not far behind is Anchorage Distillery, located smack dab in Alaska's largest city. They're known for crafting their spirits using glacier-fed water which imparts a unique freshness to their gins. You'll find quirky flavors like rhubarb gin that are testament to Anchorage Distillery's innovative approach.
Then we've got the Ursa Major Distilling situated amidst stunning views of Denali National Park. Their 'Big Dipper Gin', made from 100% Alaskan grown barley, has truly put them on the map as one to watch out for!
Here's a snapshot of these remarkable distilleries:
| Distillery | Location | Signature Gin |
| --- | --- | --- |
| Port Chilkoot Distillery | Haines, AK | 50 Fathoms Gin |
| Anchorage Distillery | Anchorage, AK | Rhubarb Gin |
| Ursa Major Distilling | Fairbanks, AK | Big Dipper Gin |
These trailblazers are more than just producers — they're artists who've mastered their craft with an unrivaled passion for quality and uniqueness. With each sip of their gin, you're getting a taste not only of Alaska but also the spirit (pun intended!) of these pioneering distilleries!
Vodka Production in Alaska's Best Distilleries
Have you ever wondered about the magic that goes into producing some of Alaska's finest vodka? Well, let's dive right in and explore this icy wonderland of distilling.
Anchorage Distillery, smack dab in the heart of Anchorage, is one such place where quality vodka is crafted. They're all about using local ingredients to create their award-winning spirits. You'd be amazed at how much love goes into each bottle! The distillery uses glacier-fed waters and Alaskan grown barley for a smooth finish that'll leave you smacking your lips.
High Mark Distillery up in Sterling isn't just known for its breathtaking views but also its top-notch vodka production. Their Potato Vodka has been making waves, quite literally! It's distilled from 100% Alaskan-grown potatoes – now that's what we call homegrown goodness!
Then there's Ursa Major Distilling huddled out in Fairbanks. These guys are big on small batch productions, giving each brew the attention it deserves. Their Northern Lights Vodka is a must-try if you find yourself up north.
And let's not forget Port Chilkoot Distillery over at Haines. I mean, they've got a 50 Fathoms Gin that bagged double gold at San Francisco World Spirits Competition! But their vodka game? Just as strong!
Here are some fun stats:
| Distillery | Location | Known For |
| --- | --- | --- |
| Anchorage Distillery | Anchorage | Glacier-fed water spirits |
| High Mark Distillery | Sterling | Potato Vodka |
| Ursa Major Distilling | Fairbanks | Small batch productions |
| Port Chilkoot Distillery | Haines | Award-winning gin & vodka |
So next time you're sipping on some fine Alaskan vodka, remember – it's not just alcohol; it's an art form elevated by these passionate distilleries across this majestic state.
Crafting Rum in The Last Frontier: Notable Distilleries
You'd be surprised at the burgeoning distillery scene up in Alaska, often referred to as "The Last Frontier". And when it comes to crafting rum, a few spots truly stand out from the rest.
First off is the Alaskan Spirits Distillery. Nestled among snow-capped mountains and pristine waters, this place prides itself on using local ingredients for its spirits. They've got a White Rum that's smooth and subtle, with hints of vanilla and coconut. Their Dark Rum isn't to be missed either, boasting notes of caramel and chocolate.
Next up on your must-visit list should be Port Chilkoot Distillery. Located in Haines, it's one of those hidden gems you'll be glad you discovered. Their Boatwright Bourbon Barrel-Aged Rum has been aged in bourbon barrels for more than two years! This aging process gives it an exceptional flavor profile that's both sweet and smoky.
Then there's Ursa Major Distilling which has quickly made a name for itself since opening its doors in 2012. From their workshop in Fairbanks, they churn out small batches of Big Dipper Silver Rum and Northern Lights Amber Rum – each one painstakingly crafted from scratch.
Finally, don't forget Skagway Spirits Distillery – a family-owned venture nestled amidst stunning landscapes. Renowned for their Gold Rush Rhum Agricole (sugar cane juice rum), they've managed to create something refreshingly different yet undeniably Alaskan.
Alaskan Spirits Distillery: White & Dark Rums
Port Chilkoot Distillery: Boatwright Bourbon Barrel-Aged Rum
Ursa Major Distilling: Big Dipper Silver & Northern Lights Amber Rums
Skagway Spirits Distillery: Gold Rush Rhum Agricole
So whether you're a seasoned spirit enthusiast or just starting on your journey into the world of distilled drinks – Alaska's distilleries offer plenty of opportunities to explore unique takes on traditional rums.
Sustainable Practices in Alaskan Distillation Industry
You might be surprised to learn that the distilleries in Alaska are not just about producing top-notch spirits, they're also committed to sustainable practices. Let's dive into a few ways these distilleries are making their operations greener.
First off, many Alaskan distilleries are harnessing renewable energy sources for production. Take Port Chilkoot Distillery, for example. Nestled in the small town of Haines, this craft distillery is powered entirely by hydroelectric power from a local dam! That's right, it's not only reducing greenhouse gas emissions but also supporting local infrastructure.
Now let's talk water conservation. You see, distillation requires a significant amount of water but Alaskan distilleries understand its importance and aim to use it judiciously. Ursa Major Distilling is leading the charge with their closed-loop cooling system that reuses water instead of letting it go down the drain after one use.
Here's another exciting bit – waste management! Did you know that spent grains from the fermentation process can be quite useful? They sure do in Alaska as several distilleries like Anchorage Distillery donate their spent grains to local farms where they serve as a nutritious food source for livestock.
Ever heard of 'forest-to-glass' approach? It's all about using locally sourced ingredients and minimizing transportation emissions. One such pioneer is Denali Spirits who pride themselves on hand-picking wild botanicals from surrounding forests for their gin and vodka recipes!
Let me leave you with an encouraging fact: according to a recent study conducted by the American Craft Spirits Association (ACSA), nearly 74% of craft spirit producers in America reported having sustainability measures in place at their facilities – and yes, our beloved Alaskan distilleries make up part of this statistic!
In short, when you're sipping on your favorite Alaskan spirit next time around, know that you're likely supporting brands that care deeply about their environmental impact.
Conclusion: A Toast to Alaska's Finest
So, you've made it! After traversing the icy landscapes and cozy interiors of Alaska's top distilleries, it's time to raise a glass. But not just any glass; rather one filled with the finest spirits this northern state has to offer.
Alaska may be known for its wild beauty, but let there be no mistake – it's also home to some seriously good spirit makers. Whether your taste buds lean towards whiskey or gin, vodka or rum, rest assured that you'll find something here that hits the spot just right.
Let's take a quick recap:
Ursa Major Distilling: Refined flavors? Check. Friendly staff? Absolutely. Ursa Major offers an experience as big as its bear namesake.
Port Chilkoot Distillery: Want a taste of history along with your drink? Port Chilkoot is where you should head.
Amalga Distillery: Small batches, big flavor – Amalga is more than worth the trip.
Skagway Spirits Distillery: Family-run and full of passion – Skagway Spirits delivers on all fronts.
These distilleries are more than just places where booze is made – they're testament to Alaskan resilience and innovation. So next time you're in the mood for a tipple, remember – far up north there's a place where spirited magic happens!
And always remember this golden rule: wherever in the world you are drinking from, make sure it's from an Alaskan bottle at least once in your life! You'll thank yourself later for tasting what these amazing distilleries have been perfecting over years.
From snowy peaks to liquid gold in your glass – isn't it wonderful how nature works her magic? Here's raising our glasses high for Alaska's finest!