There's a certain charm about Michigan that you can't quite put your finger on, isn't there? Maybe it's the rich history, the breathtaking landscapes, or perhaps it's the state's fascinating craft distillery scene. You may not know this yet, but Michigan is home to some of America's finest distilleries – a true paradise for spirits enthusiasts!
Believe us when we say, exploring Michigan's best distilleries is an adventure in itself. Each spot has its own unique appeal and distinct flavors that will lure you into their captivating world of spirits. From handcrafted whiskey to artisanal gin and vodka, these places have something tantalizing for everyone.
Just imagine yourself sipping on an exquisite bourbon while learning about its production process straight from a master distiller. Or how about tasting delectable cocktails made with locally sourced ingredients? Sounds like your kind of fun, right? So buckle up! It's time to embark on an unforgettable journey through the exceptional world of Michigan's craft distilleries.
Exploring Michigan's Distillery Scene
Hey there, whiskey enthusiast! Ever thought about taking a trip to the Great Lake State? Well, you're in for a treat. Michigan's distillery scene is booming with traditional and innovative spirits that can tantalize any palate. Let's dive right into some of the best distilleries this state has to offer.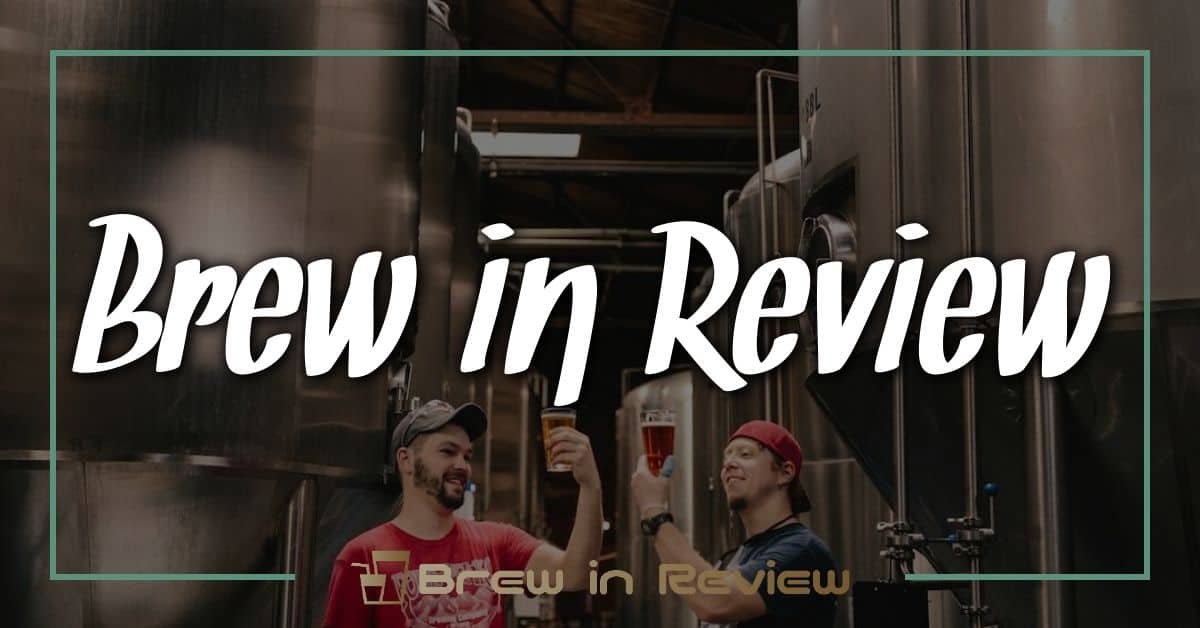 First up is Detroit City Distillery which nests comfortably in Detroit's Eastern Market. Offering an edgy vibe, it prides itself on using locally sourced ingredients for their small-batch spirits. Pop in for a tour and you'll get to see how they whip up their bourbon, rye, vodka, and gin – all under one roof!
Then there's Journeyman Distillery located in Three Oaks. It's housed within an old corset factory (cool huh?). What sets Journeyman apart from others is its focus on organic grains supplied by Midwest farmers – talk about keeping things local! Plus, they have an impressive collection of whiskey, rum, vodka and more.
Don't forget about Long Road Distillers, situated cozily in Grand Rapids. They've got quite the reputation as one of the top craft distilleries not only in Michigan but across the country too! So what makes them special? They make everything from scratch – no outsourcing or shortcuts here!
And let's not leave out Iron Fish Distillery, America's first farm-based distillery since Prohibition times! Nestled near Thompsonville and surrounded by 120 acres of wheat fields – they grow their own grain to ensure quality control at every step.
Here are some quick stats:
| Distilleries | Location |
| --- | --- |
| Detroit City Distillery | Eastern Market, Detroit |
| Journeyman Distillery | Three Oaks |
| Long Road Distillers | Grand Rapids |
| Iron Fish Distillery | Thompsonville |
So whether you're a die-hard bourbon fan or gin is more your style – Michigan's diverse range of distilleries cater to everyone. Just remember – don't rush through each sip; take time to savor these handcrafted spirits.
Top Bourbon Distilleries in Michigan
Bourbon lovers, get ready for a treat! Michigan is home to some of the finest bourbon distilleries you'll find anywhere. Let's dive into the details!
First stop on our list is Detroit City Distillery. Situated in Detroit's historic Eastern Market, this place has been creating small-batch artisanal whiskey since 2014. Their signature Homegrown Rye has won accolades from critics and fans alike, but it's their bourbon that really turns heads. They use locally sourced grains and innovative aging techniques to create bourbons with unique flavor profiles.
Next up is Iron Fish Distillery, located in Thompsonville. It claims to be Michigan's first farm distillery, returning spirit-making to its agricultural roots one bottle at a time. Iron Fish offers an impressive array of spirits including their award-winning Michigan Woodland Bourbon – it's a must-try!
Let's not forget New Holland Brewing which isn't just known for its beer anymore! Their Beer Barrel Bourbon, aged in white oak then finished in Dragon's Milk beer barrels, has earned them a spot among the top bourbon producers in the state.
Include Journeyman Distillery on your tour too! Nestled in Three Oaks village, they craft organic and kosher certified spirits including Last Feather Rye Whiskey and Silver Cross Whiskey. But their Featherbone Bourbon steals the show with its rich flavors of cornbread, toffee and vanilla.
And lastly but not least is Grand Traverse Distillery, producing true grain-to-bottle products using local ingredients. Their Ole George 100% Straight Rye Whiskey won double gold at San Francisco World Spirits Competition – now if that doesn't tell you about their commitment to quality!
So there you have it — five exceptional bourbon distilleries right here in Michigan:
Detroit City Distillery
Iron Fish Distillery
New Holland Brewing
Journeyman Distillery
Grand Traverse Distillery
Each boasts unique offerings that make them stand out from the crowd while retaining those classic bourbon qualities we all love so much.
Michigan's Finest Vodka Producers
Let's dive right into the heart of Michigan's spirits scene, the vodka producers. These distilleries are not only churning out top-tier tipples but also setting new standards in the industry.
First up, you'll find Valentine Distilling Co. Tucked away in Ferndale, this distillery has been shaking things up since 2007. They're committed to environmentally sustainable production practices, and boy does it show in their quality! Their flagship vodka, Valentine White Blossom Vodka, is a flavor-packed standout that's won accolades globally.
Next on your spirit journey should definitely be Detroit City Distillery. Nestled in Detroit's historic Eastern Market district, this distillery prides itself on sourcing ingredients from local farms to create small-batch artisanal vodkas. Try their Homegrown Rye Vodka for an earthy taste that captures Michigan's essence.
Don't forget about Long Road Distillers over in Grand Rapids either. Known for their wide array of handcrafted spirits, Long Road earns high marks with its smooth yet complex Michigin Vodka – certainly worth a try!
A visit to Ann Arbor Distilling Company will certainly not disappoint too! It's famous for using locally grown grain and botanicals which gives their Water Hill Vodka its unique and refreshing taste.
And lastly, there's Journeyman Distillery, located in Three Oaks. This organically-certified distiller offers a variety of spirits including the fan-favorite Red Arrow Vodka.
Here's a quick recap:
Valentine Distilling Co
Detroit City Distillery
Long Road Distillers
Ann Arbor Distilling Company
Journeyman Distillery
Remember folks – whether you're a vodka connoisseur or just enjoy supporting local businesses – these Michigan-based vodka producers deserve your attention and patronage!
Unique Craft Gins of Michigan
Have you ever wondered about the magic behind Michigan's unique craft gins? Well, we're here to spill some secrets. The Great Lake State is not just about its pristine beaches and stunning sunsets, it's also a haven for gin lovers.
Take a journey with us into the world of Journeyman Distillery. They've been perfecting their art in Three Oaks since 2010. Their Bilberry Black Hearts Gin might just steal your heart with its delicate balance of juniper berries, coriander, angelica root, and local bilberries – a close cousin to the blueberry.
But let's not forget about Grand Traverse Distillery. Nestled in beautiful Traverse City, they're turning heads with their True North Rye Vodka and Peninsula Gin. It's all about quality over quantity here as they use locally-grown grains and implement traditional distilling methods.
Now onto Ann Arbor Distilling Company – where creativity knows no bounds! They pride themselves on pushing boundaries by experimenting with different botanicals to create gins that are both unique and delicious. Try their Arbor Winter Gin, it'll warm you up even on the chilliest Michigan nights!
Here are some notable mentions:
Valentine Distilling Co., which uses old-world techniques and modern technology to create award-winning spirits.
Detroit City Distillery creates small batch artisanal whiskey, gin and vodka using the finest local ingredients sourced directly from farms near our distillery.
Long Road Distillers in Grand Rapids has taken 'local' to another level by growing their own grain for distillation.
So next time you're sipping on that gin cocktail or tasting that neat pour at your favorite bar, remember there's a good chance it could be one of these fantastic Michigan-made spirits! Cheers!
Exceptional Rum Distilleries in Michigan
Hey there, rum enthusiasts! Let's dive into some of the best spots for rum tasting right here in Michigan. Here we're spotlighting a few standout distilleries that take the craft of rum-making to a new level.
First up is Bier Distillery in Comstock Park. This family-owned business has been around since 2014 and they've got a wide selection of spirits, including an impressive array of rums. They've even got a unique twist to their lineup with their Devil's Message Rum, which is aged using a revolutionary process that imparts incredible flavor and smoothness.
Next on our list is Rum Runners in East Lansing. Their name says it all – these guys are serious about rum. With classics like Silver Rum and Spiced Rum alongside creative concoctions like Coffee-Infused Rum, you're sure to find something you love at this local hotspot.
Another must-visit is Iron Fish Distillery, located in Thompsonville and it's Michigan's first farm distillery. They grow all their own grain, ensuring top-notch quality control from field to glass. Don't miss out on trying their Barrel Rested Artisanal Agricole Style Rum – it's truly one-of-a-kind!
Last but not least, let's not forget about Detroit City Distillery based in Detroit's historic Eastern Market district. Known for their high-quality small-batch production methods, they offer some excellent rums such as Summer Rum & Detroit Club Rum which will definitely leave your taste buds tingling!
Here are those standout distilleries again:
Bier Distillery
Rum Runners
Iron Fish Distillery
Detroit City Distillery
Remember folks, each of these exceptional places offers its own unique experience so why not plan yourself a little tour? Just be sure to call ahead as opening hours can vary.
A Look at Organic Distilleries in Michigan
Hey there, whiskey lovers! Let's take a detour into the world of organic distilleries in Michigan. You've probably been enjoying your regular bourbons and ryes, but have you ever wondered about the unique flavors that organic distilling can bring to your glass? If so, it's time for an adventure!
First on our list is Long Road Distillers in Grand Rapids. They're known far and wide for their commitment to local sourcing – we're talking about 100% West Michigan grains here. And they don't just stop at grains; even their botanicals are locally sourced! It's this dedication to locality that makes their spirits stand out from the crowd.
Next up, we have Ann Arbor Distilling Company – another gem in Michigan's organic distillery scene. Their spirits are made from locally grown grain and fresh water from the Great Lakes region. What sets them apart? They're a grain-to-glass operation, meaning every step of the process – from milling and mashing to fermenting and bottling – happens right there on site.
You can't talk about organic distilleries without mentioning Iron Fish Distillery in Thompsonville either. This family-owned farm-distillery has raised the bar quite high with its field-to-glass approach to creating craft spirits. Every drop of liquor produced here comes directly from crops grown on their farm!
What ties all these great places together? It's their shared belief in sustainable practices, using organically grown ingredients for superior flavor profiles, and contributing to a cleaner environment while doing so.
So next time you reach for a bottle off the shelf or order a cocktail at your favorite bar, why not choose something crafted with care by one of these fantastic Michigan-based organic distilleries? You'll be supporting local businesses AND treating your palate to some seriously good stuff!
Visiting Tips for Michigan Distilleries
So, you've decided to take a trip and explore the heart of Michigan's distillery scene. Good on ya! Here are some tips to help make your visit as smooth and enjoyable as possible.
First off, plan ahead. Many of these distilleries offer tours that need to be booked in advance. You don't want to miss out because all the spots were snagged, right? So go online, check their websites for tour schedules and book in time. Also, remember that some places may have age restrictions due to alcohol laws.
Next up is deciding how you're going to get around. Some of the best distilleries can be found scattered across small towns and countryside areas – so having a car at hand could be beneficial. But hey, if driving isn't an option or you'd like to sample more than just a sip or two, consider booking a guided tour that provides transportation.
Now let's talk about what you should wear. While this might not seem like an obvious point, trust me it matters! Comfortable shoes are key as most tours involve quite a bit of standing and walking around – no one wants sore feet at the end of the day!
Also important – pacing yourself when tasting spirits! It might be tempting to try everything in sight (especially when they're all so delicious!), but remember it's not just about quantity – quality counts too! Take your time with each spirit – smell it first then take small sips. Remember, tasting booze is an art!
Finally, don't forget about food! While many distilleries offer light snacks during tastings or tours, others might not have much on offer besides spirits itself. So research beforehand whether there're nearby restaurants or eateries worth checking out.
And there you have it – your guide on how to navigate through Michigan's exciting world of craft spirits! Happy touring!
Conclusion: The Spirit of Michigan
Whoa, you've made it! You've journeyed with us through the heart and soul of Michigan's distillery scene. And what a ride it's been, right? We knew you'd enjoy it as much as we did.
Michigan is more than just a place on the map; it's a state bursting at the seams with creativity, craftsmanship and an undying love for quality spirits. Each distillery visited has its own unique charm, reflecting not just their pride in what they do but also their respect for the craft.
Journeyman Distillery showed us that whiskey isn't merely about age or tradition; it's about passion.
Over at Detroit City Distillery, we learned that creating memorable spirits requires patience and perseverance.
With New Holland Artisan Spirits, we found out how 'local' can truly be global when done right.
And let's not forget about Iron Fish Distillery where sustainability leads to exceptional flavors.
What ties all these distilleries together is the spirit of Michigan itself – diverse, resilient, innovative and always welcoming.
So here's what I want you to remember: your next visit to Michigan should definitely include these fabulous places. Not only will you get to taste some amazing beverages but also witness firsthand how each drop tells a story of this great state.
And if you're unable to make it physically any time soon, don't worry! Most of these distilleries ship nationwide so why not order online? This way you can sip on some fine Michigan spirit right from your living room. Plus, think about how cool those bottles would look on your bar!
From grain-to-glass operations to award-winning whiskeys and gins – there truly is something for everyone in the Great Lakes State.
The spirit of Michigan? It's right there in every bottle coming from these wonderful places. So go ahead – pour yourself another glass and toast to the mitten state!