If you're on the hunt for the best distilleries in Missouri, you're definitely in for a treat. Missouri, known as the "Show-Me State", has a rich history of distilling that dates back to the pre-Prohibition era. From small-batch craft spirits to internationally recognized brands, there's something for every whiskey lover here.
But hey, it's not just about whiskey! You'll find an impressive range of spirits being crafted right here in this Midwestern state. Whether you're a fan of smooth bourbon, crisp gin or even handcrafted vodka, the distilleries across Missouri have got you covered.
So buckle up! Your spirited journey through Missouri is about to begin with some noteworthy stops. Be ready because these aren't your typical run-of-the-mill places; these are unique spots where magic happens one barrel at a time. With their perfect blends and innovative techniques, they've truly mastered the art of spirit-making. Now let's dive into our exploration and uncover what makes each one stand out from the crowd.
Exploring Missouri's Distillery Scene
You're in for a treat if you've got an appetite for artisan spirits. Missouri's distillery scene is bursting with flavor and creativity, and it's about time we took you on a tour! You'll find something to satisfy every palate, from award-winning bourbons to small-batch gins, all crafted with the Midwestern charm that this state is known for.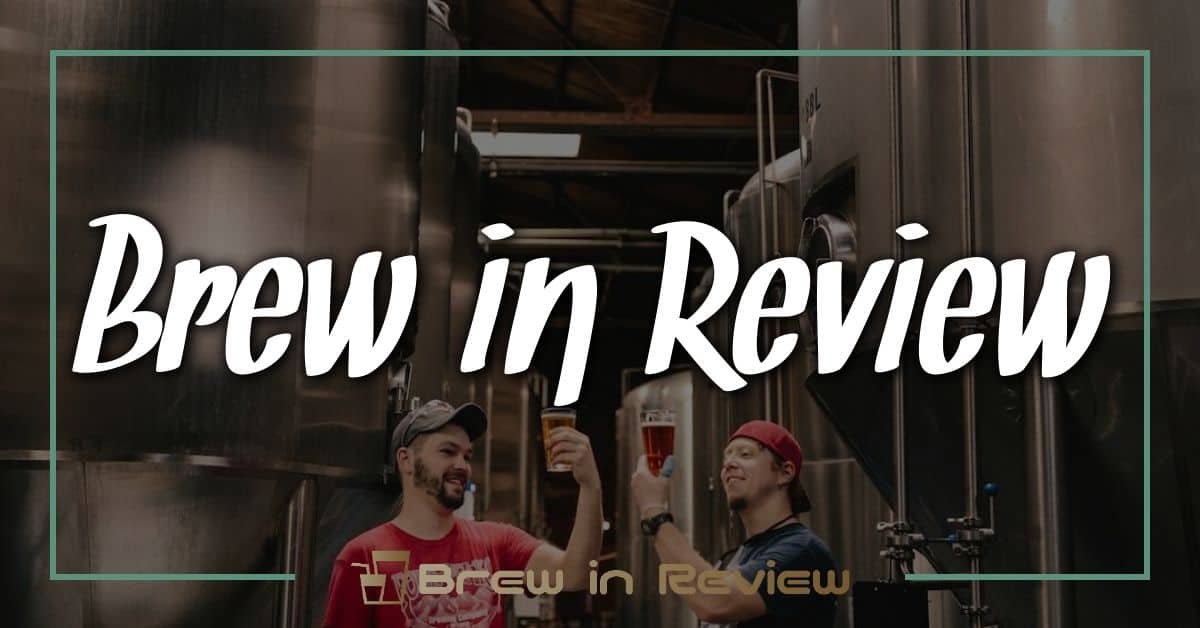 St. Louis has emerged as a clear leader in the craft spirits movement. Here, distilleries like Still 630 and The Big O Ginger Liqueur have been impressing locals and critics alike with their innovative concoctions. Still 630 won "Best in Class" at the American Craft Spirits Association Awards not once, but twice! The Big O Ginger Liqueur also bagged gold at the San Francisco World Spirits Competition – no small feat!
But don't stop there because Kansas City is hot on St. Louis' heels! With establishments like Tom's Town Distilling Co., manifesting the spirit of the prohibition era through its authentic art-deco stylings and high-quality liquors. Then there's J.Rieger & Co., revived after a century-long hiatus, offering unique spirits inspired by pre-prohibition recipes.
Rural Missouri doesn't lag behind either; Copper Run Distillery nestled in Ozark Mountains boasts of handcrafted whiskey made using traditional techniques while Wood Hat Spirits near New Florence uniquely uses all-Missouri wood to age its brandies.
Here are some numbers that might interest you:
| Distilleries | Location |
| --- | --- |
| Still 630 | St. Louis |
| The Big O | St. Louis |
| Tom's Town | Kansas City |
| J.Rieger & Co. | Kansas City |
| Copper Run | Walnut Shade |
| Wood Hat | New Florence |
St.Louis: Home to multiple award-winning distilleries.
Kansas City: Reviving ancient recipes with modern twists.
Rural Areas: Holding their own with traditional techniques and local ingredients.
Missouri's vibrant distillery scene certainly isn't short on options or accolades! It's time you kick-started your journey exploring these spirited establishments. So go ahead, take that sip; let Missouri surprise you one drink at a time!
Let's take a moment to delve into the rich history of distilleries in Missouri. Now, you might be wondering, what makes this state particularly special when it comes to spirits? Well, it's all rooted in its past!
Back in the 1800s, Missouri was prime territory for growing corn and grain – key ingredients for making whiskey. The abundance of these crops coupled with an influx of immigrants brought some fascinating distillation practices to the region. In fact, by the late 19th century, Missouri boasted over 100 registered distilleries! It was a golden age for spirit production in the state.
But then Prohibition hit in the early 20th century. This nationwide constitutional ban on alcohol production and sale saw many distilleries closed down or driven underground. And while Prohibition only lasted from 1920 until 1933, its impact on Missouri's distillery industry was long-lasting.
After Prohibition ended though, there was a slow but steady recovery period where Missourians began rebuilding their distilling heritage piece by piece. Notably established during this era are McCormick Distilling Company and Holladay Distillery – two names that continue thriving today as part of Missouri's vibrant liquor scene.
Fast forward to present day: modern laws have made it easier than ever for new craft distilleries to open up shop across Missouri – boosting both local economies and tourism opportunities! With about fifty operating establishments statewide today, there's no doubt that Missouri is reclaiming its place as one of America's top spots for spirit enthusiasts.
So there you have it! A quick dive into how historical events shaped and evolved the landscape of distilleries in Missouri. From cornfields to craft cocktails – isn't that quite a journey?
Top Rated Distilleries in Missouri
Embarking on a journey across Missouri's spirited landscape, you'll find an array of top-notch distilleries. Each one is unique in its own way, yet they all hold to the same high standards of quality and craftsmanship.
Let's kick things off with Still 630. Nestled in downtown St. Louis, this small batch distillery has already made quite a name for itself. It's well known for its award-winning spirits – it's not just us saying that! They've bagged numerous awards at international competitions. Still 630 thrives on innovation while respecting tradition; their experiments with different grains and barrels have resulted in some truly exceptional bourbons and rums.
Next stop: Holladay Distillery, located in Weston. Their history dates back to 1856 (talk about heritage!). Here, you can witness traditional bourbon-making methods that have been passed down through generations. The bourbon here is aged slowly – giving it a rich and deep flavor profile that's hard to resist!
Over in Kansas City, you'll find Tom's Town Distilling Co., inspired by the Prohibition era boss Tom Pendergast. They offer a variety of spirits from gin to vodka to bourbon – each crafted meticulously with locally sourced ingredients.
Those are just a handful of notable mentions but there's more:
Wood Hat Spirits: Known for their blue corn whiskey.
S.D Strong Distilling: An underground distillery serving up premium vodka.
Copper Run Distillery: Offers tours explaining the distilling process along with tastings.
So whether you're a seasoned connoisseur or new to the spirit scene, Missouri offers an amazing range of distilleries showcasing their dedication towards creating exceptional spirits. It's time you savor what these top-rated Missouri distilleries have on offer!
Missouri Whiskey Distilleries: A Closer Look
Hey there, whiskey enthusiasts! Let's dive into the heart of America's Midwest and take a closer look at some of Missouri's finest whiskey distilleries. It's no secret that this state is known for its rich history of alcohol production, but did you know it also has some outstanding whiskey distilleries that'll make your palate sing?
First on your must-visit list should be Still 630 in St. Louis. This award-winning distillery boasts an impressive selection of spirits, but it's their rye whiskeys that really steal the show. Small batch? Check! Single barrel? You betcha! And let's not forget about their experimental collection – a monthly release series dedicated to innovative new flavors and techniques.
Next up is Wood Hat Spirits located in New Florence, MO. They're all about celebrating local resources by crafting unique bourbons and corn whiskeys from locally-grown heirloom grains. Wood Hat was even the first craft distillery to produce a Bourbon using only Missouri oak.
Don't miss out on J Rieger & Co either. Located in Kansas City, this historic brand was resurrected in 2014 after closing during Prohibition times back in 1919. Now they're back with a vengeance and producing quality whiskeys that pay homage to their heritage while pushing the boundaries of modern spirit-making.
Not to be overlooked is Copper Run Distillery, nestled deep within the Ozark Mountains. Copper Run offers small-batch moonshine, rum, and – you guessed it – whiskey! Their offerings are as pure as the natural spring water they use in each batch.
And we can't forget about Restless Spirits Distilling, yet another Kansas City gem noted for its innovation with traditional Irish style 'Poitin' or Poteen (a nod to founder Benay Shannon's Irish roots), alongside deliciously robust bourbon.
So there you have it! Just a few examples of why when you're talking great American whiskey, don't count out Missouri just yet!
Remember: always respect local laws regarding drinking age and never drink & drive; enjoy responsibly!
Craft Spirits and Innovation in Missouri
Missouri's been stepping up its game when it comes to craft spirits. It's not just about beer anymore – distilleries across the state are making waves with their innovative techniques and top-notch liquors.
One shining example is Still 630 in St. Louis. They've made a name for themselves with bold, adventurous spirits that push the boundaries of what you might expect from a bottle of bourbon or rye. Their small batch, hand-crafted process gives each bottle a unique character you're not likely to forget.
But they're far from the only ones stirring things up in the Show Me State. Kansas City's Tom's Town Distilling Co., another standout in Missouri's booming distillery scene, crafts award-winning gin and vodka using locally sourced grains. A nod to KC's Pendergast era, their focus on quality over quantity has won them fans far beyond city limits.
Let's not forget about Wood Hat Spirits either — this New Florence-based distillery has been turning heads with their all-Missouri grain-to-glass approach since 2011. Blue corn bourbons and red corn whiskeys give even seasoned spirit aficionados something new to talk about.
When it comes down to stats:
There were around 20 operating distilleries in Missouri as of 2020.
These distilleries have collectively won over 100 national awards for product quality.
Nearly every county produces some sort of distilled spirit.
| Distillery | Location | Speciality |
| --- | --- | --- |
| Still 630 | St Louis | Bold Bourbons |
| Tom's Town Distilling Co. | Kansas City | Quality Gin & Vodka |
| Wood Hat Spirits | New Florence | Unique Corn Whiskeys |
So there you have it! From boundary-pushing bourbons to homegrown grain-to-glass operations, Missouri's got plenty on offer for craft spirit enthusiasts everywhere. Whether you're already a fan or just curious about what all the buzz is about, make sure these fantastic Missouri distilleries are on your radar!
Visiting Guidelines for Missouri's Best Distilleries
First things first, let's get one thing straight. When you're embarking on a tour of the best distilleries in Missouri, you're signing up for a sensory adventure. Yes, folks! You'll be tasting some of the finest spirits out there and uncovering stories steeped in history.
So, how do you make the most of your visit? Here are some handy tips:
Plan ahead: Most distilleries require reservations for tours and tastings. A quick call or an online booking can save you from disappointment.
Take it slow: Don't rush through tastings. Savor each sip to truly appreciate the distinct flavors that set these spirits apart.
Designate a driver: Remember, safety first! If you plan on sampling generously, ensure someone in your group stays sober to drive.
Now, let's talk about those distillery tours. They can be pretty enlightening! You get to see firsthand how grains transform into liquid gold (aka whiskey). It's also a great opportunity to ask all those burning questions – like what makes bourbon different from rye?
Don't forget about rules and etiquettes too:
Be punctual: Respect others' time by arriving promptly for your tour or tasting.
Listen up: Your guide is a wealth of knowledge – pay attention!
No sneaky sips: Wait until everyone has been served before diving into your tasting.
Oh hey there! Before we wrap this section up, here's something really important – remember that every distillery has its own unique character and charm. Soak it all in!
We hope these guidelines help make your journey through Missouri's best distilleries an incredible one. Cheers to new discoveries and spirited adventures!
Missouri's Impact on the National Distillery Landscape
Missouri's been making waves in the national distillery scene. You might be wondering how this heartland state is shaping the world of spirits, right? Well, let's dive into what makes Missouri so special.
First off, Missouri has a rich history of distilling that dates back to the 1800s. This isn't just about being old school, it's about tradition and expertise passed down through generations. It's these seasoned methods that have given rise to distinctive flavors and styles unique to this region.
Let me throw some numbers at you:
| Year | Number of Distilleries |
| --- | --- |
| 2005 | 4 |
| 2010 | 12 |
| 2015 | 33 |
| 2020 | Over 50 |
Yep, you're seeing that right! The number of distilleries in Missouri has seen an impressive growth over the years. From a mere four in 2005 to over fifty as of last year! Now that's what I call progress.
Now, let's talk about impact. Several Missouri distilleries are producing award-winning spirits recognized on a national level. Ever heard of Stillhouse America or McCormick Distilling Co.? These guys are not only keeping up with established whisky giants but they're also giving them a run for their money!
But it ain't all business here in good ol' MO. These folks know how to mix pleasure with work too! Many local distilleries have become tourist hotspots attracting thousands every year thanks to their interactive tours and tastings.
So there you have it – from crafting exceptional spirits steeped in history, contributing significantly towards industry growth, winning national accolades and boosting tourism – Missouri sure has made its mark on the U.S distillery landscape!
Conclusion: The Uniqueness of Missouri's Distilleries
So, we've journeyed through some of the best distilleries in Missouri together. You've got a glimpse into the spirit and passion that goes into every bottle. Each distillery is unique, yet they all share one thing – a deep love for crafting exceptional spirits.
Missouri's distilleries aren't just factories churning out bottles. They're more like art studios where masterpieces are created. Every offering you'll find has its own story to tell, from family recipes passed down generations to experimental flavors born out of sheer creativity.
Surely, you must be itching to taste these fine spirits yourself now! Here's what makes Missouri's distilleries stand out:
Heritage: Many of these distilleries have been around for decades or even centuries. They carry forward rich traditions in their brews.
Variety: Whether it's whiskey, vodka, rum or gin that tickles your fancy, you'll find a plethora of choices here.
Craftsmanship: These aren't mass-produced beverages; each batch is crafted with precision and care.
Innovation: While honoring classic brewing traditions, many Missouri distillers aren't afraid to push boundaries and experiment with flavors.
Remember though – don't rush your visit! Take time to appreciate the process behind every drink. You might just discover your next favorite spirit!
Here's hoping this guide helps you navigate the vibrant landscape of Missouri's distilleries! Who knows? Maybe we'll bump into each other at one of these places very soon!