Hey there, whiskey lover! Get ready to explore the hidden gem that is New Jersey's distillery scene. You're about to dive into a world of rich heritage and innovative craftmanship, right in the heart of the Garden State.
Sure, Kentucky might steal the spotlight when it comes to bourbon, but don't you underestimate what Jersey has got on offer. From small-batch gin distilleries nestled in urban settings to sprawling bourbon estates set amidst picturesque farmland – there's a treasure trove of distilled delights waiting for your discovery.
So buckle up! We're taking you on an intoxicating tour around some of New Jersey's best distilleries – each one with its unique charm and story. Trust us, by the end of this journey, you'll be planning your next road trip straight to New Jersey!
Exploring New Jersey's Distillery Scene
New Jersey might not be the first place that pops in your head when you think about distilleries. But hey, let's flip that narrative today. The Garden State is brimming with a myriad of hidden gems waiting to be discovered by spirits enthusiasts like yourself.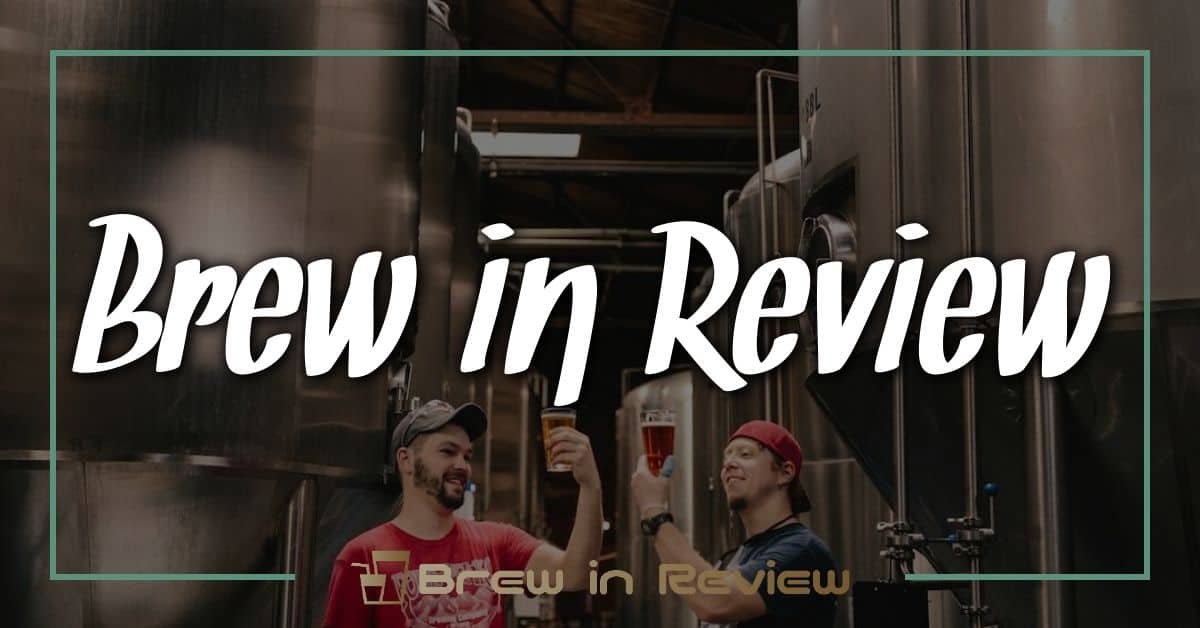 You'll find a variety of distilleries scattered across the state, each with its unique flair and specialties. From grain-to-glass operations sourcing local ingredients to establishments steeped in rich history and tradition, there's something for every taste bud.
First off, nestled in Fairfield is the acclaimed Jersey Spirits Distilling Company. They've earned their stripes producing handcrafted spirits from locally sourced grains. What makes them stand out? It's their commitment to quality over quantity – painstakingly milling their grains and using direct fired stills for an exquisite flavor profile.
Next on our list is Claremont Distilled Spirits located in Fairfield too! Its claim to fame? Being one of America's largest craft distilleries! Yea, you read it right! They're known for their vodka made from locally grown potatoes but don't miss out on their whiskey and moonshine!
Then there's Silk City Distillers, based in Clifton – a micro-distillery with big ambitions. Their approach marries traditional methods with modern twists resulting in some truly unique concoctions.
But wait, we aren't done yet! If you're into rum, then Mount Holly should be your next stop where Train Wreck Distillery awaits you – New Jersey's first post-prohibition craft distillery famous for its rum expressions.
This isn't an exhaustive list by any means; there are plenty more exceptional distilleries worth exploring all around New Jersey:
Asbury Park Distilling Co.
All Points West Distillery
Little Water Distillery
…and many others!
So what're you waiting for? Start planning your spirited adventure through New Jersey now!
Award-Winning Distilleries in New Jersey
You're on a quest to discover the best distilleries in New Jersey, right? Well, you've come to the perfect place! Let's dive into some of the Garden State's award-winning distilleries that you absolutely must visit.
First up, let's talk about Jersey Spirits Distilling Company. It's nestled in Fairfield and has been making waves with its artisan spirits since 2015. They've got a whole host of awards under their belt, including several from the prestigious San Francisco World Spirits Competition. From Bourbon to Gin, they've truly mastered the art of distillation.
Then there's Claremont Distillery, another gem located in Fairfield. They're known for their high-quality vodka which won them gold at the SIP Awards International Spirits Competition not too long ago. But it doesn't stop there – Claremont also crafts bourbon and rum that will surely delight your taste buds!
Sliding over to Atlantic Highlands, you'll find yourself at Asbury Park Distilling Co., a small-batch distiller crafting top-notch gin and whiskey. Their Double Barrel Bourbon Whiskey was awarded silver by The Fifty Best in 2020 – no small feat for such a young enterprise!
And we can't forget about Cooper River Distillers out of Camden. Though they shut down operations in 2018 after four fruitful years, their legacy lives on through their multiple award-winning rums.
Jersey Spirits Distilling: San Francisco World Spirits Competition
Claremont: SIP Awards International Spirit Competition
Asbury Park: The Fifty Best
Cooper River: Multiple Rum Awards
So next time you're planning an adventure around New Jersey remember these top-tier locales! You don't just have to take our word for it; their shiny accolades speak volumes about the quality of spirits they produce.
New Jersey Whiskey Distilleries: A Closer Look
You're in for a treat! The Garden State, surprisingly, is home to some truly fantastic whiskey distilleries. They're not just churning out spirits; they're weaving stories and experiences that you'll remember long after your glass is empty.
Let's start with Jersey Spirits Distilling Company. Tucked away in Fairfield, NJ, this gem of a distillery has been crafting small batch spirits since 2015. What sets them apart? Well, their passion for creating unique whiskeys using locally sourced grains is one thing you'll notice right off the bat.
Single Barrel Bourbon Whiskey
Main Street Single Malt Whiskey
Barnegat White Whiskey
Those are just a few of their standout offerings.
Next on our list is Silk City Distillers based out in Clifton. These folks have truly embraced the art of craft distilling. Every single drop of whiskey here tells a tale – from grain to glass – it's all about honoring tradition while daring to innovate.
Here's a taste of what they've got:
Silk City Straight Rye
North Jersey Corn Whisky
Apple Brandy Barrel Finished Bourbon
But wait, there's more! Have you heard about All Points West Distillery in Newark? This place brings an Irish heritage into its spirit-making process which results in some pretty phenomenal sips!
Choose from:
Bone Black Vodka
Kill Van Kull Single Pot Still Irish Style Grain Spirit
Cathouse Style Gin
So whether you're looking for something classic or craving an adventure through innovative flavors – New Jersey's whiskey distilleries won't disappoint. Remember though, savor responsibly!
The Craft of Gin Making in New Jersey
Ready to dive into the world of gin making, right here in good ol' New Jersey? We're talking juniper berries, botanicals, and a whole lot of crafty distilling. Let's roll up our sleeves and get into it.
First off, you've got to meet Sourland Mountain Spirits. Their claim to fame is being the first distillery in NJ since prohibition! Now that's something worth raising your glass for. They're all about using locally sourced ingredients – everything from grains to those magical juniper berries. It's not just the local touch that makes their gin stand out though; they're also using a custom-built copper pot still which gives their gin its distinctive smoothness.
But hey, Sourland isn't alone on this stage. There's another player who deserves your attention – Silk City Distillers. These guys are based out of Clifton and have a more experimental approach when it comes to crafting their spirits. Their "Spicebush Gin" boasts unique flavors with hints of citrus and spicebush berries (it's a native NJ plant!).
Here are some key numbers:
| Distillery | Year Established | Speciality |
| --- | --- | --- |
| Sourland Mountain Spirits | 2015 | Local Ingredients |
| Silk City Distillers | 2016 | Experimental Flavors |
Now let's swing over to Asbury Park where Asbury Park Distilling Co has been making waves with their handcrafted gins. Their double gold award-winning 'APD Gin' balances classic notes like juniper against modern flavors such as lemongrass.
Sourland Mountain Spirits: Local ingredients packed into every bottle
Silk City Distillers: A playground for flavor fanatics
Asbury Park Distilling Co: Classic meets modern in these award-winning bottles
And remember folks, supporting these distilleries means supporting local businesses and farmers too! So next time you're looking for an artisanal spirit with a story behind it – look no further than New Jersey's own backyard.
Top Rum Producing Distilleries in the Garden State
Hey there, spirit enthusiasts! Let's dive into some of New Jersey's finest rum producers. These distilleries are crafting top-shelf spirits and carving a name for themselves in the rum industry.
First off, we've got the Jersey Spirits Distilling Co. Nestled in Fairfield, this gem is known for its artisan-crafted rums and their meticulous attention to detail. They're whipping up award-winning batches using locally sourced ingredients – talk about keeping it close to home!
Next up on our list is Cooper River Distillers based out of Camden. Sadly, they closed their doors back in 2018 but not before leaving an indelible mark on the NJ rum scene with their Petty's Island series of rums.
For those who fancy a bit of history with their drinks, you'll want to visit Laird & Company. It's America's oldest native distillery and boasts more than three centuries' worths of experience producing world-renowned applejack and apple brandy…and yes, they do make an exquisite rum too!
And let's not forget about Claremont Distilled Spirits, another standout producer that prides itself on using locally grown crops for its products including Claremont Blueberry Vodka and Jersey Devil Moonshine.
Then there's Silk City Distillers, a small batch handcraft distillery from Clifton that offers an impressive variety of spirits including Silk City Reserve Rum which has been gaining quite some popularity lately.
Here's a quick snapshot:
| Distillery | Location | Notable Rum |
| --- | --- | --- |
| Jersey Spirits Distilling Co. | Fairfield | Main Street Coconut Rum |
| Cooper River Distillers | Camden | Petty's Island Driftwood Dream Spiced Rum |
| Laird & Company | Scobeyville | Three Star Aged Light Rum |
| Claremont Distilled Spirits | Fairfield | Single Barrel Dark Rum |
| Silk City Distillers | Clifton | Silk City Reserve Rum |
So if you're looking for some top-notch rum right here in New Jersey, these distilleries should be at the top of your must-visit list. Each one offers unique flavors and styles that'll surely quench your thirst for quality local spirits.
A Guide to Organic Distilleries in New Jersey
It's no secret that the craft distillery scene has been booming nationwide, and New Jersey is certainly no exception. What you might not know is that there's a special niche within this industry dedicated to organic spirits. Let's dive into the world of organic distilleries right here in the Garden State.
Nestled among rolling hills and lush greenery, you'll find Ironbound Farm. Here they're serious about sustainability and quality ingredients. Their signature product, Ironbound Hard Cider, is made from 100% fresh-pressed apples sourced locally and sustainably grown. But their dedication doesn't stop at cider – they also produce an exceptional line of organic spirits like vodka and whiskey.
Heading down south towards Hammonton (often dubbed the "Blueberry Capital of the World"), we have Little Water Distillery. They pride themselves on producing small-batch spirits using locally sourced, organic grains for their whiskies and rums.
Over in Fairfield lies Claremont Distilled Spirits whose motto is "drink local." Founded on a commitment to sustainability, Claremont uses only locally-sourced crops for their spirits. They also recycle spent grain as livestock feed instead of wasting it!
Now let's take a trip to Asbury Park where you'll discover Asbury Park Distilling Co., one of the first distilleries based in this city since Prohibition! Not only do they offer high-quality handcrafted cocktails but also ensure everything from grain to glass is done keeping environmental impact minimal.
Here are some key stats about these amazing places:
| Distillery | Location | Key Product(s) |
| --- | --- | --- |
| Ironbound Farm | New Lisbon | Hard Cider, Vodka, Whiskey |
| Little Water Distillery | Hammonton | Whiskies, Rums |
| Claremont Distilled Spirits | Fairfield | Various Spirits |
| Asbury Park Distilling Co. | Asbury Park | Handcrafted Cocktails |
From farm-fresh ciders to blueberry infused gin—New Jersey's organic distilleries offer something for everyone while staying committed to sustainable practices. It's time your taste buds took a tour!
Distillery Tours Worth Taking in New Jersey
If you've got a taste for finely crafted spirits, you're in for a treat. New Jersey is home to some pretty impressive distilleries that offer unique and unforgettable tours. Let's dive into this world of flavors and see what's brewing!
One place that should be on your radar is the Jersey Spirits Distilling Co. With an emphasis on small batch production, they offer tours that'll walk you through the intricate process of spirit creation. From the grain selection to the distillation process, it's a fascinating journey! And yes, there will be tastings.
Next up is Claremont Distilled Spirits, one of the largest craft distilleries in NJ. Their tour provides an insight into their eco-friendly approach to distilling premium quality spirits from locally sourced ingredients. After witnessing their sustainable practices firsthand, sipping on those cocktails feels even better!
Now let's talk about Cooper River Distillers located right in downtown Camden. Although they have ceased operations now, during their time they offered educational tours that left visitors with not only great memories but also a deeper understanding of rum-making history in New Jersey.
Jersey Spirits Distilling Co: Small batch production
Claremont Distilled Spirits: Large scale and eco-friendly
Cooper River Distillers: A piece of NJ rum-making history
But wait – we're not done yet! Have you heard about Silk City Distillers? They take pride in producing handcrafted spirits made from local grains milled right onsite. During their tour, you can witness this traditional milling practice before tasting some truly exceptional bourbon.
Finally, don't miss out on Lazy Eye Vodka, known for being New Jersey's first craft vodka distillery since prohibition! Learn about their Greek roots and how this influences their vodka making process during an enlightening tour.
So whether you're all about sustainability or just love a good story with your sip, these tours are sure to leave you impressed and eager for another round!
Conclusion: The Spirit of New Jersey
Wow, what an adventure we've been on together! We've sipped our way through the Garden State, exploring some of the best distilleries it has to offer. It's clear that there's something for everyone here in New Jersey; whether you're a whiskey aficionado or a rum enthusiast, there's a distillery with your name written all over it.
Now, let's not forget about the people behind these fantastic spirits. From family-owned operations to innovative entrepreneurs, they are truly the heart and soul of New Jersey's distilling scene. Their passion is poured into every bottle they produce – making each sip a testament to their craftsmanship.
Surely you've noticed that craft distilling in New Jersey isn't just about creating high-quality spirits. It's also about fostering a sense of community and celebrating local heritage. That's why when you visit these distilleries, you're not only getting a taste of their unique products but also immersing yourself in their love for this wonderful state.
What more can be said? The spirit of New Jersey is vibrant, diverse and intoxicatingly delightful – much like its array of distilled treasures. So next time you find yourself craving for something smooth and flavorful to drink – remember this list!
Don't just take our word for it though:
Lace up those traveling boots
Take notes from our journey
Set out on your own spirited adventure throughout New Jersey!
After all, nothing beats experiencing firsthand the inviting tasting rooms, fascinating tours and most importantly — the exceptional drinks each distillery has to offer.
So here's to good times and great spirits! Cheers!