If you're a lover of fine spirits, South Carolina is a state that should be high on your list. It has an impressive array of distilleries, each with its own unique approach to the art of distillation. Whether it's bourbon, rum, vodka or moonshine that tickles your taste buds, South Carolina's got you covered.
At these distilleries, you'll not only find some truly exceptional spirits but also get an opportunity to learn about the rich history and tradition behind them. The pride and craftsmanship that goes into every bottle are evident in the quality of their products.
So pack your bags! Let's embark on this flavorful journey together and explore what makes these South Carolina distilleries stand out from the rest. From their traditional methods to innovative techniques, you'll discover why they are considered 'the best' in the Palmetto State.
Exploring Charleston's Distillery Scene
You've landed in the heart of South Carolina and you're ready to explore. You can't miss out on Charleston's vibrant distillery scene, full of Southern charm and unique flavors!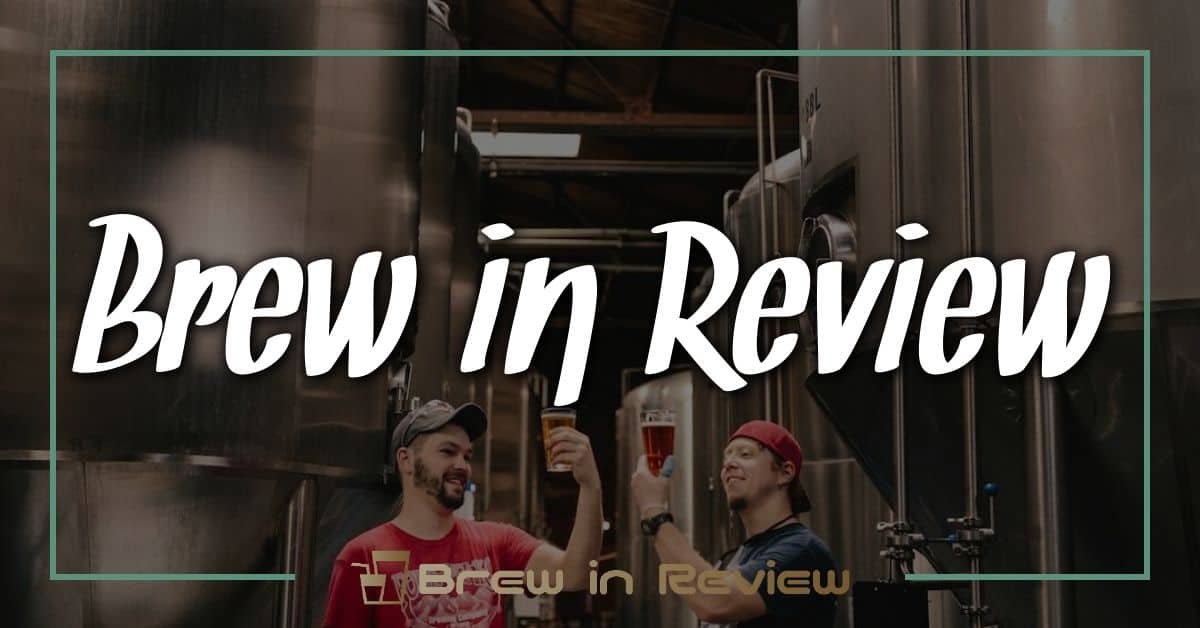 Charleston is home to a thriving community of spirits enthusiasts, with local distilleries leading the way. The city boasts more than half a dozen distilleries, each with its own distinct character and blend of traditional and innovative techniques.
One standout is High Wire Distilling Co., known for their dedication to locally sourced ingredients. They're all about that grain-to-glass experience, meaning every step from sourcing ingredients to bottling happens right there in-house!
And then there's Striped Pig Distillery where you'll find yourself absorbed in their captivating tales while sipping on some fine spirits. Their tours are quite popular among visitors – they give you an inside look into how their award-winning products are made.
Don't forget about Firefly Distillery either! This spot isn't just a distillery; it's also an outdoor entertainment venue complete with live music and food trucks. And let's talk about their famous sweet tea vodka – it's basically South Carolina in a glass!
The list goes on:
Deep Water Vineyard
Holy City Handcraft
Red Harbor Rum
Every one of them offers something unique that makes your visit worthwhile.
It's not just the variety that makes Charleston's distillery scene stand out though. It's the passion behind every bottle, the engaging stories told by friendly guides, the creative cocktails waiting for you at tasting rooms – these small details combine to create an unforgettable experience.
So if you're looking to immerse yourself in authentic Southern culture or simply enjoy quality spirits crafted with care, Charleston has got you covered!
The Craftsmanship of South Carolina Whiskey
Have you ever wondered about the magic that goes into creating a perfect whiskey? Well, in South Carolina, this art has been perfected over centuries. Let's dive right in and discover what makes these southern distilleries truly unique.
South Carolina is renowned for its craft distilleries, where age-old traditions merge with modern techniques. You'll find passionate artisans who are committed to quality and consistency. They're steadfast about maintaining the integrity of their spirits – from grain to glass. Distillers like those at High Wire Distilling Co., located in Charleston, are known for their dedication to using heirloom grains and traditional methods.
There's an extraordinary focus on local ingredients within South Carolina's whiskey making scene. Many distilleries source their grains directly from regional farmers. For instance, Six & Twenty Distillery near Greenville prides itself on using only South Carolinian grains.
Now let's unravel some numbers behind this thriving industry:
| Number of Craft Distilleries | Total Production (In gallons) |
| --- | --- |
| 20+ | Approx 500,000 |
Whiskey crafting isn't just a business here; it's embedded deeply into the culture of this region. You'll experience fascinating stories attached to every brand. Take Copper Horse Distilling as an example – they've built a reputation around creating small-batch spirits with complex flavors that are reflective of their deep-rooted Southern heritage.
The craftsmanship doesn't stop at production either! These distilleries offer tours that give you an intimate look into the process behind your favorite spirit and often end with tastings allowing you to savor each note of the carefully crafted whiskey.
High Wire Distilling Co.
Six & Twenty Distillery
Copper Horse Distilling
So there you have it! A peek inside the craftsmanship that defines South Carolina's whiskey scene – an amalgamation of tradition, innovation and sheer passion for producing top-notch spirits. As we explore more about best distilleries in further sections, be ready for exciting revelations!
Peek into Greenville's Top Distilleries
You're in for a treat as we venture into the heart of Greenville, South Carolina. We'll be taking you on a virtual tour of some of the best distilleries that this charming southern city has to offer.
First off, let's swing by Dark Corner Distillery. Nestled downtown, this distillery is all about honoring the moonshining history of the state. You'll find yourself sipping spirits like "Lewis Redmond Bourbon" and "Carolina Peach," each offering a unique taste of tradition with an innovative twist.
Then there's Six & Twenty Distillery, not too far away. Named after an old love story from Revolutionary times, they've got romance brewing in every barrel. Their famous 'Old Money' whiskey? It's aged for years before it hits your glass – talk about patience!
If vodka is more up your alley, get ready for Sour Mash Tours at Muddy River Distillery – where sweet corn mash transforms into smooth Carolina Vodka right before your eyes! And what's even better – they've gone green with their sustainable practices.
Now if rum tickles your fancy more than anything else then head over to Firefly Distillery – home to some seriously good handcrafted spirits including their award-winning Sea Island Rum.
Of course, these are just a few examples among many other wonderful distilleries peppered around Greenville waiting for you explore:
Motte & Sons Bootlegging Co.
Palmetto Moonshine
Copper Horse Distilling
Striped Pig Distillery
Remember folks, it's not just about sampling great liquor, it's also about embracing the stories behind them. Each distillery has its own tale and unique processes that set them apart from one another – so make sure you ask when you visit!
Myrtle Beach: A Hidden Gem for Spirit Lovers
Myrtle Beach, South Carolina is known for many things. Its sandy beaches and bustling boardwalk are just the beginning. What you might not know is that it's also a hidden gem for spirit lovers. You're in for a treat if you love crafted spirits!
Tucked away in this coastal city, there's a thriving distillery scene waiting to be discovered. Take Twelve 33 Distillery, for instance. They've been crafting high-quality spirits since 2019 – from smooth vodkas to robust whiskeys, they've got something to tantalize your taste buds.
But wait! There's more…
You can't forget about Copperhead Mountain Distillery either! They're all about traditional distilling methods with unique twists on flavors like their Apple Pie Moonshine or Peach Cobbler Whiskey.
| Distilleries | Specialties |
| --- | --- |
| Twelve 33 Distillery | Vodka, Whiskey |
| Copperhead Mountain Distillery | Flavored Moonshine |
And here's the kicker:
Both these distilleries offer tours and tastings! You'll get an insider view of how your favorite spirits are made while enjoying samples of their finest offerings. It's not every day you get to sip on locally-crafted drinks straight from the source!
So next time you're planning a visit to Myrtle Beach, don't just pack your swimsuit and sunscreen—make sure you leave room in your itinerary for some distilled delights too!
Unveiling the Best Gin Makers in Columbia, SC
You've made it to Columbia, SC – a city with a rich history and an even richer gin scene. If you're a lover of this juniper-infused spirit, you're going to feel right at home here.
Let's kick things off with Copper Horse Distilling. They're shaking up the traditional gin game with their unique Bull Rush Gin. You might ask what makes it stand out? Well, besides its engaging taste profile which is both bold and refreshing, they also infuse their gin with local botanicals. It's like taking a sip straight from South Carolina itself.
Next on our list is Hollow Creek Distillery. Now these folks are all about keeping things small and personal – we're talking about small batch production here! Their handcrafted spirits ensure high-quality flavor that'll leave you craving for more! With each sip of their craft gin, you'll be transported into the meticulous process behind every bottle.
Finally, let's not forget Crouch Distilling. The makers here are passionate about using locally sourced grains in their distillation process – talk about true Southern hospitality! Their Young Carolina Bourbon might be stealing the show but don't overlook their American Dry Gin; it's smooth enough to be enjoyed neat or as part of your favorite cocktail!
Copper Horse Distilling
Hollow Creek Distillery
Crouch Distilling
So there you have it! A quick tour of some top-notch gin makers in Columbia, SC that will surely make your visit worthwhile. Remember though – while we've highlighted three must-visit distilleries here, there's an entire world of amazing local spirits waiting for your discovery in this vibrant city.
Moonshine Traditions of South Carolina Distilleries
South Carolina's rich history with moonshining doesn't just add a touch of intrigue to the state's culture, it also serves as the foundation for many of its finest distilleries. You'll find that local distillers have embraced their moonshine roots, often incorporating age-old recipes and techniques into their craft.
One such example is Dark Corner Distillery in Greenville. They've created a name for themselves by honoring South Carolina's bootlegging past. Their World's Best Moonshine is a nod to those who ran clandestine operations under cover of night, using family recipes to produce high-quality spirits.
And then there's Palmetto Distillery, recognized as the first legal moonshine operation in South Carolina since Prohibition. Located in Anderson County, an area once teeming with illicit stills, they're keeping tradition alive by producing artisanal 'shine from heirloom white corn.
Here are some other notable distilleries that honor the moonshine tradition:
Six & Twenty Distillery – Based in Powdersville and known for their unique blend of bourbon.
Copperhead Mountain Distillery – A family-run operation based out of Travelers Rest.
High Wire Distilling Co.– Located in Charleston and famous for Southern Amaro Liqueur alongside traditional 'shine.
Yet another testament to these traditions is The Great Charleston Craft Spirits Competition where local distilleries showcase their skills annually. It's not just about winning awards here but also celebrating the story behind each spirit – stories that often trace back to old-fashioned moonshiners.
Moonshining may have started from less-than-legal beginnings in South Carolina, but today it has become an integral part of the state's spirited identity. So next time you're sipping on some top-notch whiskey or flavorful vodka from one of these fine establishments, remember you're not just enjoying a drink – you're tasting a piece of history!
Award-Winning Spirits from South Carolina's Finest Distilleries
Hey there, spirit enthusiasts! Get ready to embark on a fantastic journey through some of the best distilleries in South Carolina. These aren't just any distilleries – they're award-winning establishments with spirits that have been recognized for their exceptional quality and taste.
First up on your tour is Charleston Distilling Co. Located in the heart of downtown Charleston, this spot isn't just known for its impressive architecture and charming atmosphere. Nope, it's also home to Jasper's Bourbon, which snagged Double Gold at the San Francisco World Spirits Competition.
Charleston Distilling Co.:

Location: Downtown Charleston
Notable Spirit: Jasper's Bourbon
Accolades: Double Gold at San Francisco World Spirits Competition
If you're into vodka, then you'll want to swing by Six & Twenty Distillery next. Their Old Money Whiskey made waves by being awarded Best in Class at the American Craft Spirits Association competition!
Six & Twenty Distillery:

Location: Piedmont
Notable Spirit: Old Money Whiskey
Accolades: Best in Class at American Craft Spirits Association
But if rum's more your speed, then Daufuskie Island Rum Company might pique your interest. They've earned multiple awards for their handcrafted rums distilled using traditional methods.
Daufuskie Island Rum Company:

Location: Daufuskie Island
Notable Spirit: Spiced Rum
Accolades: Multiple Awards
Look out for Striped Pig Distillery too! It's not only South Carolina's first distillery since Prohibition but also an award winner with its Striped Rum taking home gold from the prestigious Beverage Tasting Institute.
Striped Pig Distillery:

Location: North Charleston
Notable Spirit: Striped Rum
Accolades: Gold from Beverage Tasting Institute
These are just a taste of what South Carolina has to offer when it comes to brilliant brews and top-notch tipples. Each one offers something unique and delicious worth exploring further. So get out there and start tasting!
Concluding Remarks on South Carolina's Distillery Landscape
You've journeyed with us through the intoxicating landscape of South Carolina's distilleries, and what a ride it's been! From the small-batch charms of Charleston Distilling Co. to the historic allure of Striped Pig Distillery, there truly is something for every spirit aficionado in this Southern state.
What sticks out most about South Carolina's distilleries isn't just their amazing products. It's also their commitment to preserving local tradition and fostering a sense of community. With many using locally sourced ingredients and traditional methods, these establishments are as much a testament to South Carolina's rich history as they are purveyors of fine spirits.
While we can't possibly cover every fantastic distillery in South Carolina within one article, we hope our selected highlights have sparked your interest:
Charleston Distilling Co.: Known for its grain-to-glass approach.
Striped Pig Distillery: The first distillery to open up shop in Charleston since Prohibition.
High Wire Distilling Company: An award-winning establishment known for its sorghum-based whiskey.
Remember that tasting is subjective. What knocks one person's socks off may leave another cold. So take our recommendations as starting points rather than definitive statements. Your best bet? Get out there and explore!
In summary, whether you're an experienced connoisseur or a curious newbie, South Carolina's diverse array of distilleries surely has something that will delight your palate – while offering an unforgettable experience steeped in Southern charm along the way. We can't wait to hear about your adventures on the spirited trail!