If you've got a hankering for high-quality spirits, Vermont's got your back. The Green Mountain State is chock-full of top-notch distilleries just waiting to be explored. Craftsmanship, quality ingredients, and an unyielding passion for the art of distillation – these are the things that make Vermont's distilleries stand out from the crowd.
Whether you're a bourbon buff, a gin guru, or someone who appreciates a well-crafted cocktail, there's something in Vermont for you. From grain-to-glass operations to family-owned establishments steeped in history and tradition, this state boasts an impressive variety of spirits that cater to every palate.
So buckle up! We're taking you on a spirited tour around some of the best distilleries in Vermont. It's time to raise your glass and toast to good times ahead!
Defining Vermont's Distillery Scene
There's a certain magic to the distillery scene in Vermont. This small New England state is chock-full of craft spirits and local flavor. You'd be surprised at just how much variety you can find nestled among the snow-capped peaks and verdant valleys.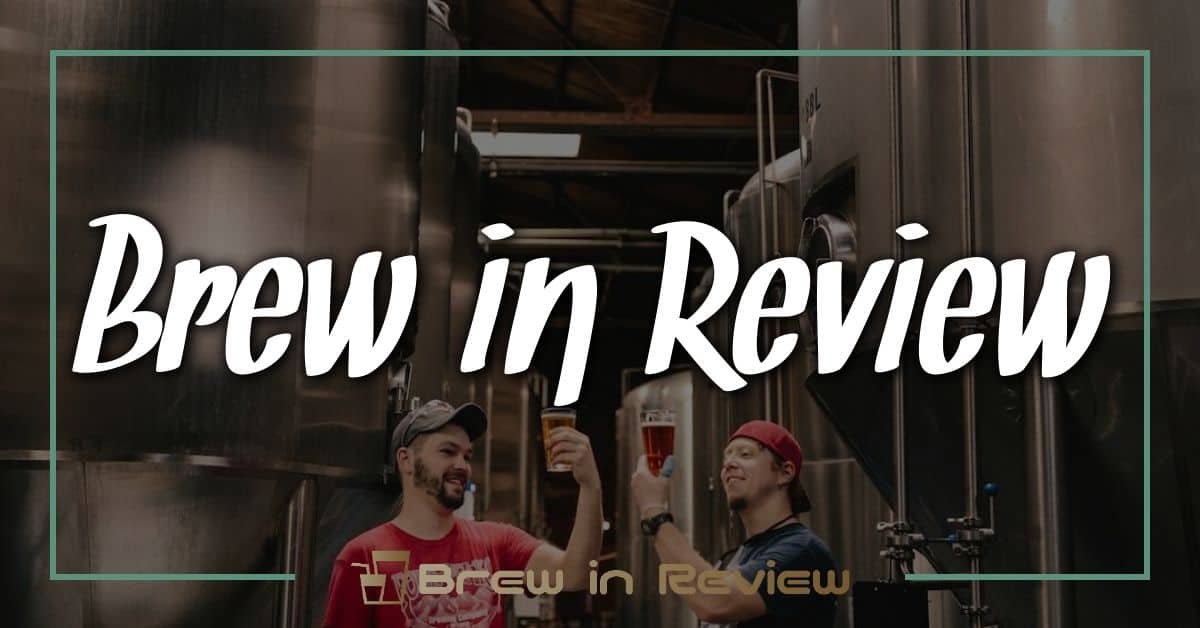 First off, there are more than 25 distilleries in Vermont. Yes, you heard it right – over two dozen! From larger operations like Smugglers' Notch Distillery to smaller ones like SILO Distillery, each has its unique charm and specialties.
Smugglers' Notch Distillery prides itself on their vodka which is recognized nationally for its smoothness.
SILO Distillery, on the other hand, boasts a lineup of farm-to-bottle spirits that scream local flavors. Their Lavender Vodka? Just divine!
Next up is the quality of these spirits. It's not just about quantity here; it's also very much about quality too! Many of these distilleries have received national and even international awards for their products. Take WhistlePig Rye Whiskey as an example – this award-winning gem hails from Shoreham where they grow their own grains for distilling.
Finally, let's not forget about the innovation happening across this little state's spirit industry. Whether it's barrel-aged gin from Stonecutter Spirits or honey-infused bourbon from Caledonia Spirits, Vermont's distillers are pushing boundaries and creating next-level elixirs.
So here you have it – a quick snapshot into what makes Vermont's distilling scene so special! It's a tantalizing mix of diversity, quality, and innovation all wrapped up in one delicious package.
The Art of Craft Spirits in Vermont
You've likely heard the term "craft spirits", but what exactly does it mean? In essence, craft distilleries are smaller operations that prioritize quality and creativity over mass production. And when it comes to this unique sector, Vermont is a standout star.
Vermont's craft distillery scene has exploded in recent years, with now more than 25 different establishments churning out everything from vodka to gin to whiskey. Each one has its own distinct approach, reflecting the state's artisanal ethos. For instance, Caledonia Spirits focuses on using raw northern honey in their distillation process, while WhistlePig prides itself on crafting aged rye whiskeys at their farm-based establishment.
The passion for local ingredients doesn't stop there. At Green Mountain Distillers, they're committed to sourcing organic grains and fruits from local farmers. Similarly, Appalachian Gap Distillery goes above and beyond by making sure all their waste product gets composted or fed to local livestock. It's an eco-friendly approach that's as good for Mother Earth as it is for the palate!
What's more? The state also hosts several events like the annual Vermont Spirits Festival where you can sample these tasty libations while learning about the art of distilling from those who know it best – the distillers themselves!
Whether you're a spirit enthusiast or just curious about what makes Vermont stand out in this industry – take note! From its commitment to local sourcing and environmental sustainability to its sheer diversity of offerings – there's a lot going on under the hood in Vermont's craft spirits scene.
Here are some key stats:
| Number of Craft Distilleries | Type of Spirit Produced Most |
| --- | --- |
| 25+ | Whiskey |
So next time you find yourself wandering through beautiful foliage or skiing down pristine slopes in Vermont, why not pop into one of these fine establishments and savor a truly 'crafted' experience?
Top 3 Must-Visit Distilleries in Vermont
So, you're planning a trip to the Green Mountain State and want to know where to get your whiskey fix? Well, you're in luck because Vermont is a hidden gem when it comes to distilleries. Here's our pick of the top three must-visit distilleries that'll make your visit truly unforgettable.
First up on the list is WhistlePig Whiskey. You've probably heard about them already – they've been making waves in the whiskey world with their award-winning rye. Nestled amidst rolling hills and beautiful farmland in Shoreham, this farm-based distillery offers tours that aren't just informative but are also an absolute treat for the senses. From grain-to-glass, you'll get an up-close view of how their delicious whiskey is made.
Next stop, we're heading over to Mad River Distillers in Warren. If you have a soft spot for craft spirits, this place will be right up your alley! They offer a variety of handcrafted whiskeys and rums using locally sourced ingredients. And it's not just about tasting here; Mad River Distillers also provides cocktail classes where they'll teach you how to whip up some tantalizing drinks!
Last but definitely not least is Silo Distillery located in Windsor. Known for its innovative spirit (pun intended), Silo crafts everything from vodka made from local corn to lavender-infused gin! Their tasting room offers samples of their unique creations while overlooking gorgeous views of Mount Ascutney.
Here's a quick overview:
| Distillery | Location | Specialties |
| --- | --- | --- |
| WhistlePig Whiskey | Shoreham | Rye Whiskey |
| Mad River Distillers | Warren | Craft Spirits |
| Silo Distillery | Windsor | Unique Creations |
Remember folks, while these three are our top picks, there's no shortage of fantastic distilleries throughout Vermont waiting for you to discover them! So go ahead and explore – who knows what other gems you might stumble upon?
Exploring Unique Features of Vermont Distilleries
Vermont distilleries are a treasure trove of unique offerings, with each having its own special twist. Let's dive in and explore what makes them stand out.
First off, you'll find that many distilleries in Vermont pride themselves on using local ingredients. By sourcing grains, fruits, and even sap from within the state boundaries, they're not just supporting local farmers but also infusing their spirits with authentic Vermont flavor. For instance, Green Mountain Distillers harnesses organic Vermont grains and pure spring water to create their superior quality spirits.
Moreover, sustainability is central to the operation of many Vermont distilleries. Take WhistlePig for example – it's more than just a place where whiskey is made; it's a farm where rye is grown! Not only does this ensure absolute control over their primary ingredient, but it also greatly reduces environmental impact.
Another characteristic feature about these distilleries is their commitment to craft and tradition. Many offer tours that let you peek into the intricate process of spirit making – from grain to glass! At Mad River Distillers, for example:
You can watch as raw ingredients transform into smooth rum.
You get to witness how meticulous aging imparts distinct flavors to bourbon.
Best yet – you can taste some samples right from the barrel!
Also worth mentioning are the experimental streaks running through these establishments. A great example would be Stonecutter Spirits which pushes traditional boundaries by aging gin (a practice usually reserved for whiskeys). This unique approach lends exciting complexities to their products.
In short, exploring Vermont's distillery scene offers an enriching experience that goes beyond simply tasting fine spirits – it's about discovering stories behind each bottle and learning about sustainable practices while appreciating craftsmanship at its best!
Savoring the Taste: Best-Selling Spirits from Vermont
Vermont, renowned for its picturesque landscapes and vibrant fall foliage, is also home to some incredibly refined distilleries. Their best-selling spirits are a testament to their dedication in producing top-notch beverages that raise the bar higher each time.
You've surely heard of WhistlePig, haven't you? They're nestled in the heart of Shoreham, known for producing world-class rye whiskey. Their 10-Year Straight Rye Whiskey is a crowd favorite – it's aged for ten long years in new American oak barrels with an added finish in bourbon barrels!
Next on our list is Smugglers' Notch Distillery. This family-owned business embodies true Vermont spirit (pun intended!). Their vodka has been bagging awards left and right due to its smooth texture and clean finish. It's crafted from pure grain and crystal clear Vermont spring water – no wonder it's a hit!
If you're looking for something unique, Caledonia Spirits might be up your alley! They specialize in crafting gin and vodka using raw northern honey. The Barr Hill Gin has become quite popular with its floral sweetness perfectly balancing out the juniper notes.
Rounding us off is Appalachian Gap Distillery, whose creativity knows no bounds. They offer spirits like Ridgeline Whiskey – aged first in new American oak then finished in used French wine casks – or Snowfall Organic Vodka – distilled entirely from organic corn grown locally!
Here's a quick rundown:
| Distillery | Best-Selling Spirit |
| --- | --- |
| WhistlePig | 10-Year Straight Rye Whiskey |
| Smugglers' Notch | Award-Winning Vodka |
| Caledonia Spirits | Barr Hill Gin |
| Appalachian Gap | Ridgeline Whiskey & Snowfall Organic Vodka |
There you have it! These are just some examples of why Vermont's distilleries pack such a punch on the national stage. So next time you're planning for a cocktail evening or simply want to savor some quality spirits, remember these names!
Eco-Friendly Practices at Vermont Distilleries
You might think that crafting some of the finest spirits in the country is all Vermont's distilleries have up their sleeves. Well, you'd be pleasantly surprised to find out they're also leading the way in eco-friendly practices. They don't just make a mean whiskey or gin; they also take care of Mother Earth while they're at it!
Take, for instance, Caledonia Spirits over in Montpelier. This bee-loving business uses locally-sourced raw honey for their Barr Hill Gin and Vodka. The kicker? Their production process uses less water and energy compared to traditional methods. Plus, they've got a pollinator-friendly garden right on site! How's that for being one with nature?
Switching gears to Appalachian Gap Distillery, these folks are all about renewable energy. We're talking 100% solar-powered operations! Their commitment is such that even their bottles are reused and recycled as much as possible.
And then there's WhistlePig Whiskey, nestled comfortably on a lush 500-acre farm in Shoreham. Talk about farm-to-bottle – WhistlePig grows its own grain, which reduces transportation emissions significantly.
What about waste management? Fear not, Smugglers' Notch Distillery has it covered! They're big on recycling everything from cardboard boxes to glass bottles and plastic bags.
Here's a quick rundown:
| | Caledonia Spirits | Appalachian Gap Distillery | WhistlePig Whiskey | Smugglers' Notch Distillery |
| --- | --- | --- | --- | --- |
| Local Sourcing | Yes | No | Yes | No |
| Renewable Energy Use | No | Yes | No | No |
| Waste Management | No | Yes | No | Yes |
Vermont distilleries aren't simply making great spirits; they're championing sustainable practices too! So next time you sip your favorite cocktail or neat whiskey from Vermont, know that it's made with love – both for you and our planet.
Vermont: A Rising Star in American Whiskey Production
You might not know it, but Vermont has been quietly making a name for itself in the world of whiskey production. No longer just known for its maple syrup and fall foliage, this Green Mountain State is now home to some of America's most acclaimed distilleries.
What's driving this whiskey renaissance? It's a combination of factors. For one, there's an abundance of fresh, clean water – a key ingredient in any great whiskey. Then there's the state's commitment to quality and craftsmanship. In Vermont, you'll find master distillers who are passionate about creating exceptional spirits using traditional methods.
Let's take a closer look at three standout distilleries that exemplify Vermont's burgeoning craft spirit scene:
WhistlePig: This Shoreham-based farm distillery has won numerous awards for its rye whiskeys. They grow their own grain, distill on-site and age the whiskey in barrels made from local oak.
Mad River Distillers: Founded in 2013 in Warren, Mad River makes high-quality spirits from locally sourced ingredients. Their malts have received acclaim from both critics and consumers alike.
Smugglers' Notch Distillery: Located near Stowe, Smugglers' Notch produces vodka, rum and gin as well as bourbon and rye whiskey – all highly regarded by industry experts.
Vermont may be small on size but it sure packs a punch when it comes to producing top-notch whiskeys! If you're planning your next trip around tasting fine spirits or if you simply want to try something new – don't overlook what this rising star has to offer!
Please note that while these are great examples of Vermont's success in the field of whiskey production, they represent only a fraction of the variety available across the state. So why not pour yourself a glass (or two) and explore more? You never know where your next favorite drink could come from!
Conclusion: The Future of Distilleries in Vermont
It's a wrap! We've journeyed through the captivating world of Vermont distilleries, and boy, what an adventure it's been. You've seen firsthand how these small-batch producers are pouring their hearts and souls into every bottle.
Looking to the future, there's a lot of potential for growth and innovation within Vermont's distillery scene. More young entrepreneurs are showing interest in this craft. This is good news for you because it means more unique spirits to try!
There will be challenges, sure. Tightening regulations could pose hurdles for these businesses. But knowing the tenacity of Vermont's distillers, they'll navigate this terrain with grace and inventiveness.
Here are some predictions about what we can expect:
More innovative products: As new distillers join the fold, they'll bring fresh ideas and techniques that'll push boundaries. So brace yourself for spirits that you wouldn't even have dreamed about.
Sustainability efforts: Many Vermont distilleries already prioritize eco-friendly practices. In the future, you'll likely see more solar-powered stills or grain-to-glass ventures where all raw materials are sourced locally.
An increase in tourism: With such a vibrant scene, more tourists will be drawn to visit these local gems.
Indeed, exciting times lie ahead for both connoisseurs like you and our hardworking distillers.
So here's to the future – may it be filled with delectable drinks from our favorite Green Mountain State! Until then… bottoms up!