Arizona, home to the Grand Canyon, is also a haven for wine lovers. Believe it or not, this desert state boasts some of the most stunning and diverse vineyards you'll ever lay your eyes on. You might be surprised at just how much Arizona's unique climate and soil composition lend themselves to creating truly distinctive wines. So hop in, let's take a virtual tour of the best vineyards that this sun-soaked state has to offer.
The journey begins with Verde Valley. Nestled between the red rocks of Sedona and Mingus Mountain, Verde Valley isn't just about picturesque landscapes – it's got a long-standing history of producing award-winning wines too! Its high elevation combined with the rich volcanic soil create an ideal environment for growing grapes that make some darn good vino.
But don't stop there! The southern part of Arizona holds its own wine country charm with regions like Sonoita-Elgin and Willcox. These areas breed an impressive variety of grapes – from Cabernet Sauvignon to Syrah – thanks to their diurnal temperature swings (that's a fancy way of saying hot days and cool nights). Plus, you'll get mesmerized by rolling hills dotted with family-owned wineries where passion pours into every bottle they produce.
So whether you're an avid oenophile or simply enjoy sipping on a glass of fine wine now and then, Arizona's vineyards promise more than just good drink: they offer breathtaking views, rich histories, and warm hospitality that will leave you yearning for more.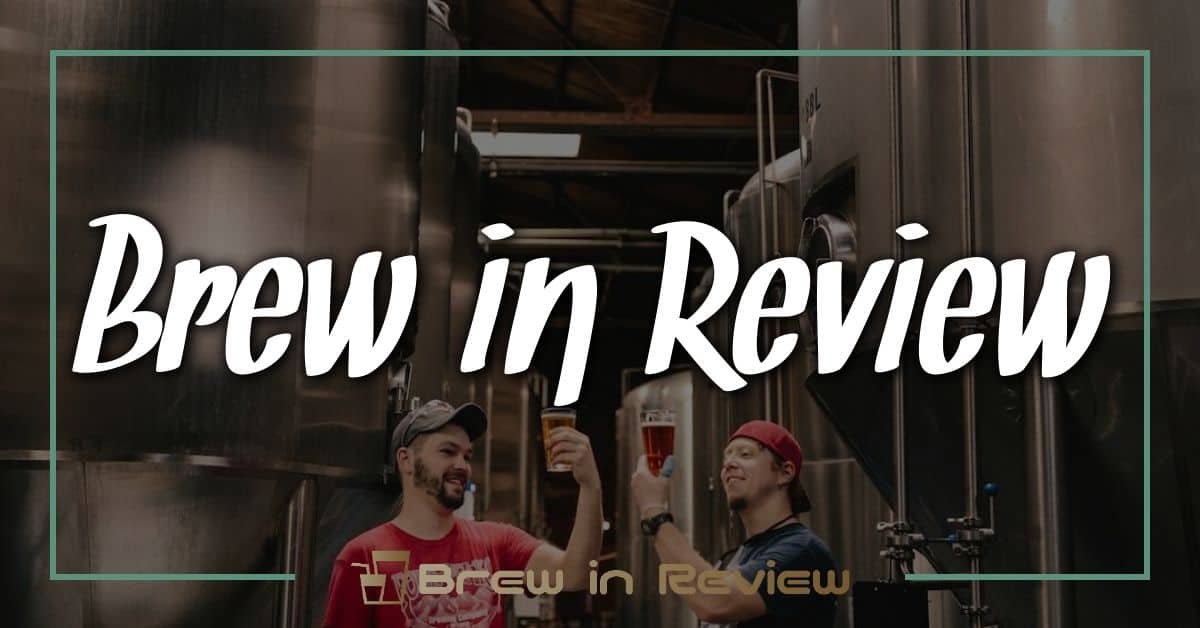 Exploring Arizona's Wine History
Believe it or not, wine-making in Arizona goes way back. You'd think this desert state is all about cacti and rattlesnakes, right? But it turns out, Arizona has a rich history of viticulture that dates back to the 16th century. That's right! Spanish missionaries were the first to plant grapevines in Arizona soil.
As years passed by, these vineyards flourished and expanded. By the late 19th century, winemaking was booming across southern parts of the state like Tombstone and Phoenix. Back in those days, you could bet your boots there was a local saloon serving up an authentic glass of Arizona red!
Fast forward to Prohibition – it wasn't kind on any state's wine industry and our dear 'Zona was no exception. Vineyards had to shut down or switch crops just to survive those dry years from 1920-1933.
But hey! The story doesn't end there. Since the late 1970s and early '80s, there's been quite a renaissance in Arizona winemaking. There's been a significant increase in the number of vineyards as well as improved techniques for making exceptional wines in hot climates.
Today we have three main regions producing world-class wines: Sonoita/Elgin (established AVA since 1984), Willcox (AVA since 2016), and Verde Valley near Sedona – each one with its own unique character and style.
You know what they say – "What doesn't kill you makes you stronger!" So despite some bumps along the road, Arizona's wine history has shaped its present day success:
First vineyards planted by Spanish missionaries
Thriving industry during late 1800s
Setback during Prohibition
Resurgence from late '70s onwards
Now three major wine-producing regions
It just shows that even amidst scorching heatwaves and bone-dry conditions…you can still make great wine!
Defining Characteristics of Arizona Vineyards
Let's dive right into the heart of what makes Arizona vineyards so special. You've probably got this image in your head of vineyards nestled in rolling French or Italian countryside, right? Well, it's time to reframe that picture. The best part about Arizona vineyards is the sheer diversity you're going to encounter.
Firstly, let's talk location. These vineyards are spread across three prominent regions: Sonoita, Willcox, and Verde Valley. Each region has its own unique characteristics:
Sonoita: High grasslands and sunny skies make for a bright and robust grape.
Willcox: It's all about altitude here. Over 4,200 feet above sea level gives these grapes an edge.
Verde Valley: Here there's a blend of high desert conditions with the cooling influence of the Verde River.
This geographic diversity brings us to another defining aspect – variety! Think Syrah, Grenache, Viognier just to name a few. But it doesn't stop there. There are over 50 different types of grapes cultivated across these regions which means you're not going to run out of wines anytime soon!
But you know what really sets Arizona vineyards apart? It's their resilience in face of challenges like extreme heat and arid conditions; they thrive where others can't.
So next time when someone talks about wine country, let them know that it's not just France or Italy anymore – it's also Arizona! With its diverse geography leading to an array of flavorsome wines – we reckon they'll be pleasantly surprised!
Top Rated Vineyards in Central Arizona
Central Arizona's a hidden gem, bustling with top-notch vineyards waiting for you to explore. Some of the best wines you'd ever taste are right here in this region. Let's dive into some of these high-rated vineyards that'll make your trip unforgettable.
First on our list is the Page Springs Cellars. Nestled along Oak Creek, it's known for its exquisite Rhone-style wines. Their scenic outdoor tasting room will make your wine tasting experience truly memorable, and don't forget to take a stroll through their lush vineyard!
You can't talk about central Arizona without mentioning Caduceus Cellars. Owned by Maynard James Keenan — yes, THAT Maynard from Tool — this winery stands out with its unique blends and rockin' vibe. It's located in Jerome, an old mining town turned artsy community – quite a setting for wine tasting!
Next up is the family-run Alcantara Vineyard, one of the largest vineyards in Central Arizona. They're dedicated to creating fine wines that reflect the distinctive character of their land. With over 20 varietals planted across 87 acres, there's plenty to discover here.
Don't miss out on Pillsbury Wine Company, another treasure found in Cochise County. The brainchild of Hollywood director Sam Pillsbury, this winery offers award-winning boutique wines that are sure to delight your palate.
And finally we have Burning Tree Cellars which focuses on small-batch productions ensuring quality over quantity. If you're seeking something different and exclusive, Burning Tree should definitely be on your list!
Page Springs Cellars
Caduceus Cellars
Alcantara Vineyard
Pillsbury Wine Company
Burning Tree Cellars
So folks! That wraps up our tour around Central Arizona's top-rated vineyards – but trust me when I say this is just scratching the surface! You'll find many more jewels hiding amongst these desert hills waiting for you to uncork them.
Award-Winning Wines from Southern Arizona Vineyards
As you journey through the sun-soaked landscapes of southern Arizona, you'll stumble upon a hidden gem. The region's vineyards, often overlooked but always appreciated by true wine connoisseurs. With a climate similar to those of renowned wine regions like Spain and southern France, it's no wonder the wines hailing from this area are making an international splash.
Let's start with Dos Cabezas WineWorks. This family-owned winery is tucked away in Elgin, and they've been crafting award-winning wines for over 25 years now. Their 2013 'El Norte' red blend not only won a double gold medal at the San Francisco International Wine Competition, but it also got rated as one of the top 100 wines in the world by Wine Spectator. That's quite a feat!
Next on our list is Callaghan Vineyards. Located in Sonoita, their dedication to creating unique blends has garnered them loads of recognition including numerous awards from Jefferson Cup Invitational Wine Competition. They're particularly known for their Rhone-style whites – crisp, bright and absolutely delicious.
If you're looking for something special, check out Pillsbury Wine Company in Cochise County. Winemaker Sam Pillsbury is famous for his Wild Child White blend that reaped him accolades such as Best Arizona White Blend at AZ Central Wine Competition.
Here are some examples:
| Winery | Notable Awards |
| --- | --- |
| Dos Cabezas WineWorks | Double Gold Medal at San Francisco International; Top 100 Wines in World (Wine Spectator) |
| Callaghan Vineyards | Numerous awards from Jefferson Cup Invitational |
| Pillsbury Wine Company | Best Arizona White Blend (AZ Central) |
These vineyards prove that there's more to Arizona than just deserts and cacti! Each bottle tells a story of hard work and passion infused into every drop which makes these award-winning wines so exciting to explore.
Sustainable Practices in Arizona's Wine Industry
In the heart of Arizona, there's an extraordinary commitment to sustainable winemaking that you might not be aware of. It's a burgeoning movement that's seeing vineyards across the state embrace eco-friendly practices, setting a benchmark for other regions to follow.
One fantastic example is the Merkin Vineyards. They've truly taken sustainability to heart, focusing on organic farming and minimal intervention in their wine production process. The vineyard shuns synthetic pesticides and fertilizers, opting instead for compost teas and cover crops to nourish their vines.
Let's talk numbers here:
| Vineyard | Organic Acres |
| --- | --- |
| Merkin | 110 |
But it isn't just about what goes into the soil – there's also a keen focus on water conservation. Arizona's climate can be harsh, with hot summers and limited rainfall causing concerns over water scarcity. To combat this issue, many vineyards employ drip irrigation systems that deliver water directly to the roots of plants – significantly reducing wastage.
Further north in Willcox area, Bodega Pierce emphasizes stewardship of land through dry farming techniques. This means they rely solely on rainwater for their grape-growing needs–a brave yet commendable decision considering Arizona's arid climate!
Plus folks are increasingly turning towards solar power too! Caduceus Cellars have installed solar panels at their vineyards–a move which not only reduces reliance on non-renewable energy sources but also slashes carbon emissions.
So why should you care? Well, these sustainable practices aren't just good for the planet – they're great for producing high-quality wines as well! So next time you're sipping on some of Arizona's finest reds or whites remember – you're tasting more than just grapes; you're experiencing a testament to thoughtful cultivation and respect for our Earth.
Unique Experiences at Northern Arizona Vineyards
So, you're planning a trip to the heart of wine country in Northern Arizona? Well, you've hit the jackpot because there's an incredible array of unique experiences just waiting for you. Let's dive into what makes these vineyards so special.
First off, let's talk about the stunning scenery that surrounds these vineyards. Nestled amidst towering mountains and vast desert landscapes, it's hard not to fall in love with the view from each winery. Imagine sipping on world-class wines while gazing out over such breathtaking vistas!
Now let's not forget about the wine tours offered by many of these vineyards. They're not your run-of-the-mill tours either! Several vineyards offer behind-the-scenes access where you'll get to learn all about their winemaking process – from grape harvesting right through to bottling. You might even get a chance to sample some exclusive vintages during your tour.
Oh, and did we mention that several Northern Arizona vineyards also host fabulous events throughout the year? From immersive wine tasting sessions to vibrant harvest festivals – there's always something going on! It's not just about drinking wine; it's about experiencing it in a fun and engaging way.
So whether you're a seasoned sommelier or a newbie wine enthusiast looking for an unforgettable adventure, rest assured that Northern Arizona vineyards have got something for everyone. So go ahead, pack your bags and prepare yourself for an extraordinary journey through this beautiful part of America's Southwest – one sip at a time!
Pairing Local Foods with Arizona Wines
Now, let's dive right into the fun part – pairing local foods with Arizona wines. Believe it or not, Arizona's unique climate and soil conditions produce some outstanding vinos that can stand shoulder to shoulder with their Californian counterparts. So what better way to experience these than by pairing them with local fare?
Arizona is famous for its Southwestern cuisine but you'd be surprised at the variety of flavors this region has to offer. Take a warm tortilla soup, for instance. With its rich tomato base and spicy undertones, it pairs perfectly with an acidic Grenache from southern Arizona's vineyards like Dos Cabezas.
Food: Warm Tortilla Soup
Wine: Grenache (Dos Cabezas)
Moving on to heartier dishes, nothing screams 'Arizonan' quite like a juicy steak from locally reared cattle. An intense Petite Sirah from vineyards such as Caduceus Cellars beautifully complements the robust flavor of beef.
Food: Steak
Wine: Petite Sirah (Caduceus Cellars)
Of course, we can't forget about dessert! A classic Arizonan apple pie shines when paired with a sweet Viognier from Bitter Creek Winery in Jerome.
Food: Apple Pie
Wine: Viognier (Bitter Creek Winery)
In short, there's a whole world of food and wine pairings waiting for you in sunny Arizona. Whether you're dining out or cooking at home, these suggestions are surefire ways to impress your taste buds and your guests!
But remember folks – there are no hard rules when it comes to food and wine pairings; they're more guidelines really! What matters most is that YOU enjoy it. So don't be afraid to experiment – who knows what delightful combinations you'll stumble upon?
Concluding Thoughts on the Best Vineyards in Arizona
So, you've come with me on this journey through Arizona's top vineyards, and what a trip it's been! Each vineyard we explored has its own unique charm and distinct flavors that set them apart. It's clear that Arizona is a hidden gem in the world of winemaking.
Now, let's take a moment to recap some highlights:
The Stunning Scenery: From the rolling hills of Sonoita to the sun-kissed vines of Verde Valley, there was no shortage of breathtaking views.
The Exceptional Wines: Whether you're a fan of bold reds or crisp whites, these vineyards have something for every palate. Remember how Caduceus Cellars stood out with their innovative blends?
The Community Spirit: The sense of camaraderie among wine lovers and winemakers alike really made our visits special.
Of course, these are just a few examples from an extensive list. Every vineyard featured has worked hard to produce quality wines while offering visitors an unforgettable experience.
If this article piqued your interest in Arizona wines, I'd say it's time to go exploring yourself! Who knows? Your new favorite wine could be waiting for you at one of these incredible locations. So get out there and start tasting!
But remember – while it's always great fun to discover new wines and visit beautiful places, do so responsibly. Always have a designated driver or make use of local transportation options if you plan on sampling generously.
Thank you for joining me on this adventure through Arizona's best vineyards. Here's hoping your next glass is as enjoyable as our journey together has been!