If you're a wine connoisseur or just fond of a good glass of vino, Connecticut vineyards should be on your list. Connecticut may not initially spring to mind when you think about American wine, but you'd be surprised at the rich variety and quality available right in the heart of New England. The state's surprisingly mild climate offers ideal conditions for a slew of grapes, from Chardonnays to Cabernets.
Now, let's get down to business. You're probably wondering which vineyards are worth visiting. Well, we've got some stellar recommendations for you! These vineyards not only offer mouthwatering wines but also boast stunning locales that can make any visit unforgettable.
So buckle up and prepare your taste buds as we embark on a journey through the rolling hills and beautiful landscapes of Connecticut's best vineyards. Whether it's an afternoon trip or weekend getaway, these spots promise an experience that'll have you raising your glass high!
Exploring Connecticut's Wine Trail
Get ready to embark on an unforgettable journey! Your adventure through Connecticut's Wine Trail is about to begin. This scenic wine trail boasts over 25 unique wineries, each with its own charm and varietal specialties. Picture this: you're driving along country roads, surrounded by the beauty of nature while anticipating your next wine tasting stop—sounds lovely, doesn't it?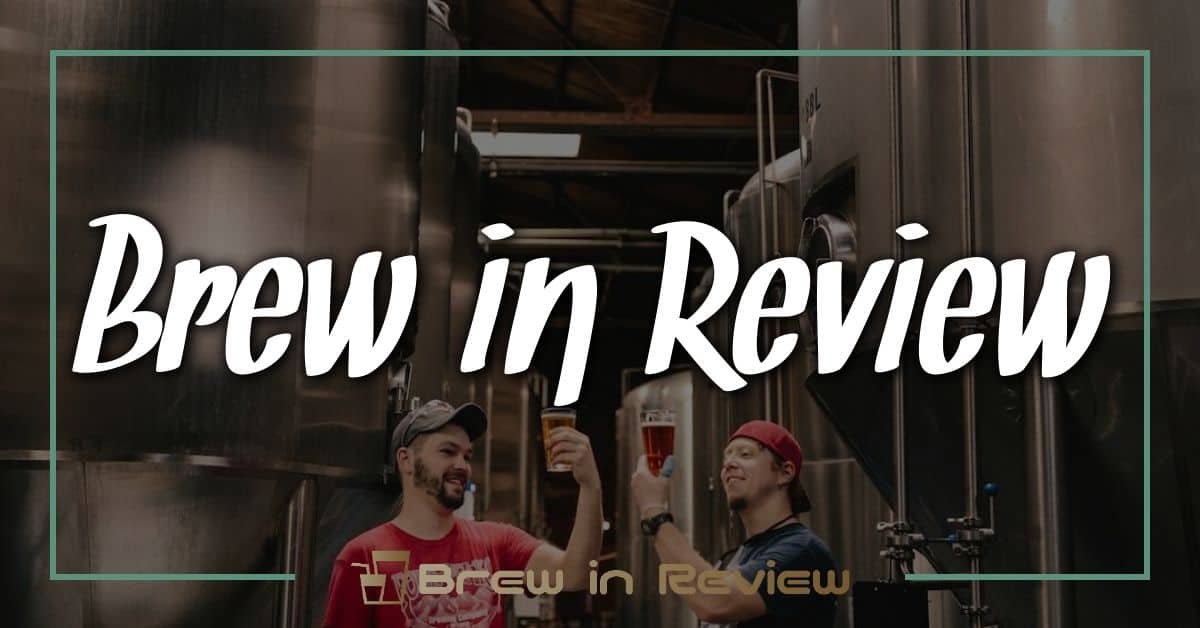 Hold onto your wine glasses because we're diving into some standout vineyards that make this trail so special. Let's kick things off with Gouveia Vineyards in Wallingford. You'll be swept away by breathtaking views as you sip their award-winning wines in a cozy stone and wood tasting room.
Next up? Sharpe Hill Vineyard. It's nestled in Pomfret and holds the title for producing the most awarded wine in New England—the Ballet of Angels white blend.
And let's not forget about Sunset Meadow Vineyards in Goshen — rated one of the top 101 wineries in America! Here you can enjoy a variety of reds, whites, and blushes amidst panoramic views of lush greenery.
Gouveia Vineyards
Sharpe Hill Vineyard
Sunset Meadow Vineyards
Of course, there's more to Connecticut's Wine Trail than just tastings. Many vineyards also offer tours where you'll learn about their winemaking process from grape to bottle—a fantastic opportunity if you're curious about what goes into making your favorite vino!
But hey, don't just take our word for it; get out there and explore these enchanting vineyards yourself! Trust us: whether you're a seasoned sommelier or a casual sipping enthusiast—you'll find something to love on Connecticut's Wine Trail.
Remember: no matter how many stops you make on this trail—each sip is part of an amazing story waiting to unfold within Connecticut's vibrant viticulture scene.
Top Rated Vineyards in Connecticut
If you're on the hunt for some exceptional wine, Connecticut's got your back. This quaint New England state is home to a range of top-notch vineyards that you'll absolutely love.
Imagine sipping a glass of award-winning wine at Sharpe Hill Vineyard, nestled in the idyllic town of Pomfret. It's not just us raving about them – they've bagged over 450 international awards! Their Ballet of Angels white blend? That's their star player and it's easy to see why. With its delicate balance of sweet and tart, it's like poetry in a bottle!
But hey, don't just take our word for it – there are many other gems waiting to be discovered. Take Jones Winery in Shelton, for instance. They've been perfecting their winemaking craft since 1848 and believe us when we say, they've got it down pat! A visit here isn't complete without trying their Pinot Gris or Cabernet Franc.
Now let's talk about Jonathan Edwards Winery located in North Stonington. Known for its Napa Valley style wines blended with East Coast grapes, this vineyard offers something really special. Their Stone Table Red is a must-try and pairs perfectly with cheese and charcuterie.
Just down the road from Jonathan Edwards is Saltwater Farm Vineyard, an exquisite coastal retreat perfect for wine lovers who appreciate scenery as much as flavor profiles! You'll be hard pressed to find a more picturesque spot to enjoy your favorite blends!
So next time you're planning a trip through Connecticut, don't forget to map out these vineyards on your route – trust us, they're worth every sip!
The Unique Features of Connecticut Vineyards
You might think that California's the only wine powerhouse in the U.S., but hey, let's shift your focus to the East Coast. You'll be surprised by what Connecticut vineyards bring to the table.
Connecticut's unique climate plays a huge role in shaping its wine industry. It experiences a humid continental climate, which is quite different from other well-known wine regions. This means Connecticut gets to enjoy hot and humid summers alongside moderately cold winters – an ideal condition for cultivating a variety of grapes. And guess what? The state grows more than just your classic Cabernet Sauvignon or Chardonnay! Instead, it specializes in hybrid grape varieties like Seyval Blanc and Vidal Blanc that are specially adapted to thrive in this region.
Now let's talk terrain. Connecticut vineyards sit on distinct soil types ranging from rocky hillside loam to valley clay, resulting in diverse flavor profiles across different wines produced here. Each sip gives you an opportunity to taste the rich history of these lands!
And if you're thinking about venturing into one of these vineyards personally, you're in for a treat! Many offer more than just wine tasting sessions – think along the lines of scenic picnic spots overlooking rows and rows of lush vines or even live music events that make your visit more than just about sampling exceptional wines.
Lastly, don't forget about sustainable practices! Several vineyards in Connecticut have adopted environmentally friendly farming methods with an aim to preserve their natural resources while producing high-quality wines. So when you're savoring that glass of local Seyval Blanc, remember it's not just about great taste but also respect for Mother Nature!
In short:
Connecticut enjoys a unique climate ideal for cultivating specific grape varieties.
Its diverse soil leads to distinct flavors across wines.
A visit promises much more than usual wine tastings.
Sustainable farming practices are integral here.
So next time you pick up a bottle of wine, why not go for something with a little bit of East Coast charm?
Connecticut's Best Red Wine Producers
If you're a wine enthusiast, chances are you've heard of the amazing vineyards in Connecticut. Let's dive into some of the best red wine producers that this state has to offer.
First up, we've got Jones Winery in Shelton. They've been making waves in the industry since 1998 with their irresistible selection of red wines. Their Twilight Rosé and Pinot Noir have even won awards at prestigious events like the Big E Northeast Gold Wine Competition!
Next on our list is Sunset Meadow Vineyards located in Goshen. Known for its breathtaking views and meticulously cared for vines, it's no surprise that they consistently produce top-quality reds. Their SMV Frontenac shines as a standout with its smooth finish and rich berry notes.
It wouldn't be right if we didn't mention Sharpe Hill Vineyard from Pomfret too! They're beloved by locals and tourists alike for their Ballet of Angels white blend but don't let that fool you. Their reds pack a punch too; especially their Cabernet Franc which boasts bold flavors of black cherry and warm spices.
Last but certainly not least is Gouveia Vineyards nestled away in Wallingford. You'll fall head over heels for their Stone House Red; a medium-bodied wine known for its ruby red color and hints of blackberry and plum. It's so good it might just become your new favorite!
So there you have it – four exceptional vineyards producing some of the best red wines in Connecticut.
Connecticut's Best White Wine Producers
Hey there, wine lover! Let's dive into the world of Connecticut white wines. This state has some truly fantastic vineyards that produce a variety of delicious white wines. Here are a few producers you should definitely know about.
First on our list is Sharpe Hill Vineyard. Nestled in the rolling hills of Pomfret, this winery's Ballet of Angels white blend has been the best-selling wine in Connecticut for over two decades now. That's quite an achievement, isn't it? They use a secret blend of 10 different grape varieties to create this beloved wine.
Next up, we've got Jones Winery located in Shelton. Their Pinot Gris is a standout with its crisp acidity and notes of juicy green apples and ripe pears. It's won numerous awards at international competitions – proof that you're getting quality here.
Don't forget about Sunset Meadow Vineyards, hailing from Goshen. Their Cayuga White has been described as having hints of tropical fruit and honey – sounds delightful, doesn't it? This semi-dry white wine pairs perfectly with light seafood dishes or cheese platters.
Heading over to Wallingford, we find Gouveia Vineyards who are famous for their Stone House White blend. A combination of Chardonnay and Seyval Blanc grapes give this dry white distinctive flavors of citrus and pineapple.
Lastly but certainly not least, check out Stonington Vineyards in Stonington Borough known for their Seaport White—a semi-dry blend featuring Vidal Blanc and Cayuga White grapes; perfect for those summer picnics or any time you're craving a refreshing drink!
Here's a quick recap:
Sharpe Hill Vineyard: Ballet Of Angels
Jones Winery: Pinot Gris
Sunset Meadow Vineyards: Cayuga White
Gouveia Vineyards: Stone House White
Stonington Vineyards: Seaport White
So next time you're looking to enjoy some great local white wines, remember these top-notch Connecticut vineyards!
Organic Vineyards in Connecticut
So, you're curious about organic vineyards in Connecticut? You've come to the right place! This state is home to some of the most beautiful and eco-conscious vineyards around. Let's delve into some of these gems that not only offer delicious wines but also prioritize sustainable farming practices.
The journey starts with Chamard Vineyard. Here, they're committed to producing 100% estate grown grapes following organic principles. What's unique about this place is their dedication towards biodiversity – meaning healthy soil, vibrant plants, and a thriving ecosystem. The result? A delightful array of wines that truly capture the essence of its terroir.
Next up is Jones Winery, located in Shelton. They've got an impressive reputation for their commitment to sustainability. From solar-powered facilities to composting grape skins and stems – every aspect reflects their green ethos. And let's not forget about their award-winning wines!
Not too far away in Wallingford, you'll find Gouveia Vineyards which prides itself on using minimal intervention techniques while growing grapes and crafting wine. No pesticides or artificial fertilizers here! Instead, they rely on natural methods like cover cropping and manual harvesting.
Here are few more organic vineyards worth checking out:
Paradise Hills Vineyard & Winery
White Silo Farm & Winery
Sunset Meadow Vineyards
Each one has its own personality and story behind it but what binds them together is their commitment towards Mother Earth while delivering top-notch vintages year after year.
Remember though, while these vineyards lean towards organic practices, not all are certified due to strict guidelines and lengthy processes involved. So it might be a good idea to check before visiting if official certification is important for you.
There's something so special about sipping a glass of wine knowing it was crafted with care for both you and our planet – don't miss out on experiencing Connecticut's contribution to sustainable viticulture!
Visiting Guidelines for Connecticut Vineyards
So, you're ready to explore Connecticut's finest vineyards? That's fantastic! But, before you hop in your car and set off on your wine-tasting adventure, there are a few things you need to know.
Firstly, it's crucial that you check the opening hours of each vineyard. Most Connecticut vineyards operate on a seasonal schedule so their hours may vary depending on the time of year. You don't want to make the drive out only to find that they've closed up shop for the season.
Next up: plan ahead! Many vineyards offer tours or tasting events but these often require advance booking. Be sure to check out their website or give them a call before you head out. You'll also want to consider transportation – some of these wineries are located in rural areas where public transport is limited.
Also, keep in mind that while most vineyards do allow walk-ins for tastings, some might be hosting private events or could simply be at capacity when you arrive. So again, it's always good practice to call ahead and ensure there won't be any unwelcome surprises.
Remember too that each vineyard has its own rules regarding pets and children so if you're planning on bringing along your furry friend or little ones, make sure this won't pose an issue.
Lastly: enjoy yourself! Exploring Connecticut's beautiful wineries isn't just about wine (though that's definitely a big part!). It's also about soaking up the gorgeous scenery, learning about how wine is made and meeting new people who share your love of vino!
Just like any trip though remember: safety first – always have a designated driver if you plan on sampling more than just one or two wines during your visit.
Conclusion: Your Next Visit to a Connecticut Vineyard
So, you're planning your next visit to a Connecticut vineyard. It's exciting, isn't it? The anticipation of that first sip of wine in the serene environment of a vineyard can be quite thrilling!
Connecticut has an impressive array of vineyards and wineries that are just waiting for you. From the rolling hills and scenic views at Gouveia Vineyards to the charming ambiance at Hopkins Vineyard, there's something for every wine lover in this state.
Each vineyard offers its own unique experience. This means you could enjoy tours, tastings or even participate in grape stomping events. You'll get a chance to meet the passionate people behind your favorite bottles of wine and learn about their journey from grape to glass.
Now let's talk numbers:
| No. | Name | Location |
| --- | --- | --- |
| 1. | Gouveia Vineyards | Wallingford |
| 2. | Hopkins Vineyard | Warren |
You might want to hit all these spots or maybe just pick one or two based on your preferences and proximity. But remember, no matter where you go, each trip will offer new experiences and stories.
Here's what you should keep in mind:
Plan ahead: Most wineries require reservations so make sure you book in advance.
Be open-minded: Don't limit yourself to only wines you know. Try something new!
Ask questions: The staff at these wineries love talking about their craft so don't hesitate asking them anything about their process or the wines they produce.
To conclude, whether it's the beautiful scenery attracting you or the delicious wines calling out your name – Connecticut's vineyards have got it all covered! So pack up those picnic baskets, put on some comfortable shoes because we promise – once you've visited these vineyards, they'll become your go-to option for unwinding during weekends!
Who knows? Maybe next time around we'll bump into each other at one of these lovely locations!