Idaho, famous for its potatoes, also boasts a secret weapon – vineyards. Now I know you're probably thinking, "Vineyards in Idaho? You've got to be kidding!" But trust me on this one, these hidden gems are producing some of the finest wines around and they're waiting just for you.
With a climate surprisingly perfect for grape cultivation, Idaho's wine country has been quietly growing both in size and reputation over the last few decades. Nestled between high mountains and deep rivers, many of these vineyards offer breathtaking views that are as much a treat to the eyes as their wines are to your palate.
So whether you're an avid wine enthusiast or simply looking for your next travel destination, pack your bags because we're about to embark on an exciting journey through Idaho's best vineyards!
Exploring Idaho's Wine Region
Idaho, folks, is a hidden gem of the wine world. Nestled in the Pacific Northwest, it's an unexpected paradise for wine lovers. What makes this place so special? Let's dive into it!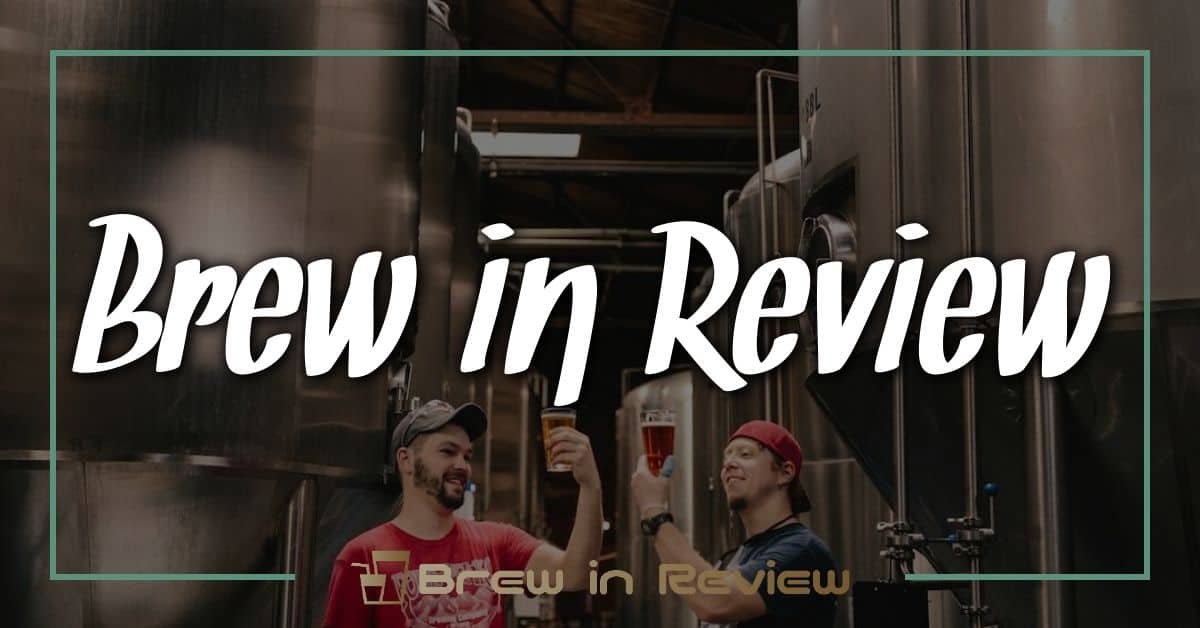 The story begins with Idaho's unique climate and geology. Remember how you loved playing in snow as a kid? Well, Idaho vineyards love those cool temperatures too! The region has a distinctive combination of warm days and chilly nights that allows grapes to mature slowly – developing flavors that are complex and rich.
On your journey through Idaho's wine country, don't miss out on the Snake River Valley. It's not just about rattlesnakes here – this area is home to over half of the state's vineyards! A unique feature of this valley is its volcanic soil which gives wines an interesting minerality.
Snake River Valley: Over 50% of Idaho's vineyards
Distinctive feature: Volcanic soil
Next stop on our tour is Lewis-Clark Valley AVA. This region was once a major player in winemaking before Prohibition hit. Now it's making a comeback with wines that echo its historical roots.
And let's not forget the Sunnyslope Wine Trail – yeah, it sounds like something from a fairy tale but trust us – the wines here are no fantasy! The trail includes 15 wineries and each one offers something unique.
Lewis-Clark Valley AVA: Historic wine-making region
Sunnyslope Wine Trail: Features 15 unique wineries
From volcanic soils to historic regions, exploring Idaho's wine scene can feel like stepping into another world. So why wait? Grab your glass and let's toast to discovering more about this under-the-radar wine haven!
The Unique Climate of Idaho Vineyards
Believe it or not, the climate in Idaho has a significant impact on its vineyards. It's no secret that wine grapes need just the right conditions to thrive – and Idaho offers these in spades.
First up, let's talk about temperature. You might think of Idaho as cold and snowy (and you'd be right…in winter). But come summer, the state sees moderate to high temperatures that are ideal for growing a variety of grape types. Average summer highs hover around 90°F, while nighttime lows can dip into the 50s. This diurnal temperature variation is key – it helps retain acidity in the grapes while allowing them to fully ripen.
Now, onto rainfall. While some regions are prone to excessive rainfall which can drown vines or promote disease, Idaho isn't one of them. Here's what it typically looks like:
| Month | Average Rainfall (inches) |
| --- | --- |
| May | 1.49 |
| June | 0.75 |
| July | 0.33 |
| August | 0.27 |
As you can see from this table, there's a distinct dry period during the growing season which reduces disease pressure and allows vintners greater control over vine hydration.
But it doesn't stop there; other elements contribute too! The region also benefits from:
High altitude: Most vineyards sit at elevations between 2,500 and 3,000 feet
Volcanic soil: Rich in nutrients that enhance grape quality
Long daylight hours: These provide plenty of sunlight for photosynthesis
So all things considered, it's fair to say that Idaho's unique climate plays an instrumental role in producing top-notch wines!
Top Rated Vineyards in Idaho
Hey there, wine lovers! Have you ever found yourself wondering about the top vineyards in Idaho? Well, you're not alone. Let's explore some of these gems together.
First on our list, we have the Fujishin Family Cellars. It's nestled near the Snake River and it's been serving up award-winning wines since 2009. The owners, Martin Fujishin and Teresa Moye have a passion for creating standout wines that reflects the unique climate and soil of their vineyards. You'll find an array of varietals here, from reds like Tempranillo and Syrah to whites such as Viognier and Riesling.
Next up is Ste Chapelle. This winery has been around since 1976 making it one of Idaho's oldest wineries. Their Chateau Series Cabernet Sauvignon has won numerous awards over the years. One other thing that sets Ste Chapelle apart? Their stunning views overlooking Sunny Slope – it's something you just can't miss!
Don't forget about Hat Ranch Winery either! It might be newer than others (established in 2011), but don't let that fool you. They've already made a name for themselves with their Dry Moscato – which took home Double Gold at the Seattle Wine Awards.
Finally, we've got to talk about Clearwater Canyon Cellars. If you're after bold reds then this is your place! Located in Lewiston with vineyards spread across multiple AVAs (American Viticultural Areas), they're dedicated to sustainable farming practices while producing top-notch wines.
Here are these top-rated vineyards at a glance:
| Vineyard | Established Year | Noteworthy Wine |
| --- | --- | --- |
| Fujishin Family Cellars | 2009 | Tempranillo |
| Ste Chapelle | 1976 | Chateau Series Cabernet Sauvignon |
| Hat Ranch Winery | 2011 | Dry Moscato |
| Clearwater Canyon Cellars | 2004 | Phinny Hill Carmenere |
There you go folks – just a few of Idaho's best vineyards waiting for your visit! Remember though, there are so many more out there just waiting to be discovered by your taste buds.
Idaho's Award-Winning Wines and Vineyards
Hey there, wine lovers! If you're like me, you can't resist a good vineyard tour. And let's not forget the main event – tasting those award-winning wines. Well, buckle up because we're about to dive into some of Idaho's finest.
First stop on our virtual tour is the Cinder Wines vineyard. It's nestled in the heart of Snake River Valley and it's got quite the reputation. You've probably heard about their Syrah or maybe their Tempranillo? These guys have been racking up awards left and right! From multiple gold medals at the San Francisco Chronicle Wine Competition to an impressive 90-point rating from Wine Enthusiast for their 2014 Tempranillo – they're truly nailing it!
Next up is Koenig Vineyards. Their Cabernet Sauvignon has won more than its fair share of accolades over the years. The 2015 vintage? It bagged a double gold medal at Cascadia International Wine Competition! Plus, this vineyard boasts stunning views of Sunny Slope — definitely worth a visit once travel gets back in full swing.
We can't talk about award-winning wines without mentioning Coiled Wines. This boutique winery specializes in Rhone-style wines – think Syrah and Riesling – that consistently earn high praise from critics and customers alike. The standout? Their Black Mamba Syrah which received a whopping 92 points from Wine Enthusiast!
So there you have it, folks! Just a snapshot of what Idaho's wine scene has to offer:
Cinder Wines: multiple gold medals
Koenig Vineyards: double gold medal
Coiled Wines: high praise for their Rhone-style wines
These are just three examples among many others that prove Idaho is making waves in the world of wine production with its diverse flavors, unique terroir, and top-notch quality.
Organic and Sustainable Practices in Idaho Wineries
Hey there wine lovers! Let's take a moment to appreciate the green efforts of Idaho wineries. They're doing an amazing job embracing organic and sustainable practices, and we think it's pretty awesome.
Idaho's vineyards are not just about producing high-quality wines. They're also committed to preserving Mother Nature. From water conservation methods to reducing pesticide use, they've got it all covered. For example, Sawtooth Vineyard has implemented drip irrigation systems that significantly reduce water usage. And then we have Coiled Wines which uses organic farming techniques, minimizing harmful chemicals on their grapes.
Now let's talk numbers because who doesn't love some good stats? According to the Idaho Wine Commission:
| Stats | Description |
| --- | --- |
| 60% | Wineries using sustainable practices |
| 30% | Vineyards practicing organic farming |
Impressive right? But wait there's more! Did you know that many of these vineyards also use renewable energy sources like solar power for their operations? Cinder Wines is one such leader using solar panels for their electricity needs – how cool is that?
You might be wondering what else do these wineries do besides saving water and using solar power? Well, many follow a zero waste policy by recycling or composting grape skins and stems after harvest. Others like Bitner Vineyards have even introduced bees into their vineyards both for pollination purposes and honey production!
To wrap up this section (but certainly not our admiration), let's give a shout out to Telaya Wine Co., another star player in sustainability with their bottle reuse program. Next time you sip on your favorite Idahoan wine, remember – it's not just about great taste but also the respect for Earth behind every bottle.
Wine Tasting Experiences at the Best Idaho Vineyards
Imagine yourself sipping on an exquisitely crafted wine, surrounded by picturesque rolling hills and vineyards as far as your eyes can see. You're not in France or Italy; you're right here in Idaho, one of America's up-and-coming wine regions. Here'a little insight into what makes Idaho's vineyards so special.
Stepping into Sawtooth Estate Winery, you'll feel like you've been transported to a whole new world. It's nestled in the heart of the Snake River Valley, where their award-winning wines are born from the region's volcanic soil and perfect climate. With over 70 acres of vineyard, they offer tastings that include a variety of reds, whites and rosés sure to satisfy any palate.
Next stop on your Idaho wine tour could be Cinder Wines. Here's a place that challenges traditional winemaking norms with its innovative approach. They produce some seriously good Syrah and Viognier – thanks to the cool nights and long warm days that this high desert region provides.
Ever heard of Ice Wine? Well if not, then Koenig Vineyards is waiting for you with open arms (and bottles!). This family-run winery specializes in these sweet dessert wines made from grapes naturally frozen on the vine. Talk about turning cold Idaho winters into something beautiful!
Sawtooth Estate Winery: Award-winning wines
Cinder Wines: Innovative winemaking
Koenig Vineyards: Specializing in Ice Wine
Idaho may be famous for potatoes but these standout vineyards prove there's more to this state than just spuds! The friendly staff at each location will guide you through their unique collections offering detailed insights into both taste profiles and production processes. So why wait? Start planning your unforgettable wine tasting experience among the best vineyards in Idaho today!
Planning Your Visit to Idaho's Top Vineyards
Ready for a sip of the good life? You've made a great choice! Idaho, with its unique topography and climate, has been quietly producing some of the country's best wines. But before rushing in, it's always smart to have a bit of a game plan. Let's walk through how you could make your visit unforgettable.
First up, timing is everything. For wine-lovers looking to immerse themselves in the process, late summer to early fall is perfect – that's when you'll catch all the grape-picking action! If balmy weather and lush vineyard views are more your style, then aim for mid-summer. But don't fret if those seasons don't fit into your schedule; Idaho wineries welcome visitors year-round!
Now onto what you're really here for – the wine. The Snake River Valley is home to some of the state's most renowned vineyards like Cinder Wines and Fujishin Family Cellars. Here's where you'll find everything from robust Syrahs to delicate Rieslings. Trust us; these are experiences worth savoring.
Be sure not just sample but also soak in every moment at each vineyard:
Cinder Wines: Known for their innovative blends and warm hospitality.
Fujishin Family Cellars: Their award-winning wines perfectly capture the essence of Idaho's terroir.
Finally, let's talk logistics: Do some research on opening hours as they can vary by season or even day-to-day. Many vineyards require advance reservations so be sure to call ahead or book online.
Remember – take time out to enjoy local cuisine (you'll want something hearty after all that wine tasting), check out nearby attractions and maybe even stay overnight at one of those charming bed-and-breakfasts nestled among vines! After all, it isn't just about wine; it's about immersing yourself fully in the tranquil beauty that is an Idaho vineyard experience.
Conclusion: The Unforgettable Journey Through Idaho's Vineyards
And there you have it! You've just journeyed through some of the best vineyards in Idaho. Each one with its unique charm and flavors, offering a little piece of paradise tucked away in the heartlands of America.
You've sipped your way from the rolling hills of Sawtooth to the picturesque landscapes at Ste. Chapelle. Let's not forget about Cinder Wines, where you discovered how a winery can be an art form and tasted wines that are as enchanting as they're bold.
The numbers speak for themselves:
| Vineyard | Visitor Rating (Out of 5) |
| --- | --- |
| Sawtooth | 4.7 |
| Ste.Chapelle | 4.5 |
| Cinder Wines | 4.6 |
Idaho's vineyards aren't just about wine; they're about experiences too.
At Sawtooth, it was more than just tasting great wine; it was connecting with nature.
At Ste.Chapelle, you marveled at stunning views while delighting in their award-winning Riesling.
And Cinder Wines? That place reminded us that passion and dedication truly do make all the difference.
It's been quite a ride, right? But don't worry if you didn't get to experience all these vineyards on your recent trip to Idaho – they aren't going anywhere!
So go ahead – plan another trip, put on your adventurer hat and set out to explore what else Idaho's wine country has got tucked away for you! Because trust me when I say this – every visit reveals something new…something special…something unforgettable.
Here's hoping your love affair with Idaho's vineyards continues long into the future!