Maryland, the charming East Coast state, isn't just famous for its blue crabs and picturesque Chesapeake Bay. It's also home to some of the most beautiful vineyards in the country that you've got to explore!
Imagine sipping a glass of award-winning wine while soaking up panoramic views of rolling hills lined with rows upon rows of grapevines. Sounds dreamy, right? Well, in Maryland, this isn't just a dream—it's what awaits you at these stunning vineyards.
From the sprawling landscapes of Boordy Vineyards to the intimate charm of Black Ankle Vineyards, Maryland's wine country offers something special for every oenophile. Whether you're an experienced sommelier or simply love a good glass of vino, you'll find your perfect pour here. So let's dive into your virtual tour through Maryland's best vineyards!
Exploring Maryland's Top Vineyards
Maryland is blessed with some pretty incredible vineyards. Imagine sipping a glass of wine as you gaze out over rolling hills covered in lush grapevines, the sun setting on the horizon. Sounds good, doesn't it? Well, here's the scoop on some of Maryland's top vineyards that you've gotta check out.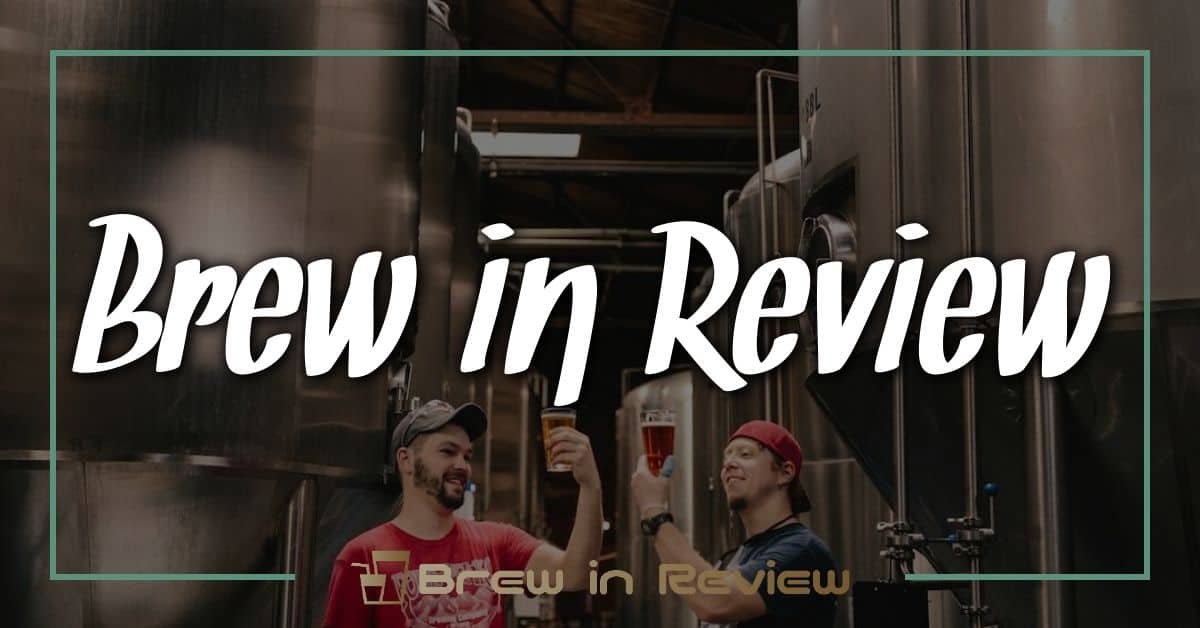 Black Ankle Vineyards: It's nestled in Mount Airy and has been making waves since its inception in 2008. Black Ankle Vineyards prides itself on producing high-quality wines that reflect its beautiful surroundings and its dedication to sustainable farming practices. Wine enthusiasts rave about their Syrah and Bordeaux-style blends.
Boordy Vineyards: This one's an oldie but a goodie. Located in Hydes, it's Maryland's oldest running winery! Boordy Vineyards isn't just known for its rich history; their wine's pretty fantastic too! Known for their Cabernet Franc and Chardonnay, they also hold events throughout the year like concerts and farmers markets.
Big Cork Vineyard: If you're wanting a bit more atmosphere with your wine-tasting experience, then Big Cork is the place to be. Based out in Rohrersville, this vineyard boasts an impressive tasting room with panoramic views of beautiful mountainside vines. Their Viognier and Russian Kiss are must-tries!
So there you have it – a glimpse into just a few of what Maryland has to offer when it comes to spectacular vineyard experiences. Do keep in mind that many require reservations ahead of time due to COVID restrictions so don't forget to call ahead before embarking on your vinicultural adventure!
Diversity of Grape Varieties in Maryland
Did you know there's a wealth of grape varieties in Maryland? What you'll find here is an impressive array of grapes, each with its unique flavor profile. Vineyards across the state are growing everything from classic Cabernet Sauvignon and Merlot to lesser-known varieties like Barbera and Petit Verdot.
Let's dive into some specifics. You're probably already familiar with Cabernet Franc, which thrives in areas like Southern Maryland and the Eastern Shore. This grape variety boasts rich flavors of strawberries and spices, making it a favorite among many wine enthusiasts.
Yet, it doesn't end there! Maryland vineyards aren't just about reds; they also excel at whites. Take Chardonnay for instance – it's one of the most widely planted white wine grapes throughout the state. With its wide range of style possibilities from creamy to crisp, this versatile grape continues to be a crowd-pleaser.
And then we have Albariño – a newer addition that's quickly gaining traction amongst local winemakers. This Spanish native is known for producing wines with fresh peachy aromas and zesty citrus notes – perfect for those hot summer days!
But what about those lesser-known grapes we mentioned earlier? Well, don't overlook them because these varieties add a touch more diversity to Maryland's wine scene:
Barbera: Originally from Italy, Barbera produces deeply colored wines with robust tannins.
Petit Verdot: Often used as blending grape in Bordeaux-style blends, Petit Verdot has found its own spotlight in Maryland creating full-bodied wines brimming with dark fruit flavors.
So next time you're sipping on your glass of locally produced wine in Maryland, remember – there's an incredible assortment of grape varieties contributing to that delightful taste sensation!
Pioneering Vineyards in Maryland's Wine Scene
Let's dive into the heart of Maryland's wine scene. You may be surprised to learn that this small state on America's east coast has been making significant strides in the world of viticulture. It all started with a handful of pioneering vineyards who weren't afraid to push boundaries and explore uncharted territories.
One such trailblazer is Boordy Vineyards, nestled in the rolling hills of Baltimore County. Established back in 1945, Boordy is credited as being one of the first wineries to bring French vinifera grapes – think Chardonnay, Cabernet Sauvignon, and Merlot – into Maryland soil. Today, they continue their legacy with an impressive portfolio that includes both classic varietals and inventive blends.
Next up, we've got Sugarloaf Mountain Vineyard giving us a taste of Bordeaux right here in Maryland. Situated at the foot of Sugarloaf Mountain (hence the name), this vineyard took root in 2006. Their commitment? To craft complex wines that truly reflect the terroir they come from – all using sustainable farming practices!
Then there's Old Westminster Winery, a family-owned operation shaking things up since 2010. Focusing on minimal intervention winemaking – think native yeasts and little to no additives – Old Westminster is gaining attention for their natural wines packed full of personality.
Last but certainly not least, let's toast to Black Ankle Vineyards! This eco-friendly vineyard has been turning heads since its inception in 2008 with its award-winning wines made from estate-grown fruit.
So there you have it – four pioneers who've played pivotal roles shaping what Maryland wine is today:
Boordy Vineyards: The O.G., bringing French varietal grapes to MD
Sugarloaf Mountain Vineyard: A nod to Bordeaux with a commitment to sustainability
Old Westminster Winery: Embracing minimal intervention for maximum flavor
Black Ankle Vineyards: Winning accolades with their estate-grown vino
These names are proof positive that Maryland's wine scene isn't just surviving – it's thriving! And they're paving the way for future generations of grape growers and winemakers eager to make their mark on our state's burgeoning wine industry.
A Guide to Sustainable Vineyards in Maryland
Let's dive right into the world of sustainable vineyards in Maryland! What exactly does it mean for a vineyard to be sustainable? Well, these are vineyards committed to environmental stewardiness by employing practices like organic farming and water conservation.
Now you might be wondering, "Great, but where do I find these eco-friendly wineries in Maryland?" Don't fret, we've got you covered. Boordy Vineyards is one such place that's leading the way in sustainability. It's not just about making fantastic wine here; they're also deeply committed to preserving their land and resources.
But wait, there's more! Black Ankle Vineyards isn't just another name on this list. From using straw bale construction for energy efficiency to generating solar power onsite and even recycling grape skins as compost – it's clear they take going green seriously!
And let's not overlook Old Westminster Winery – a family-owned spot paving the path towards natural winemaking. With regenerative farming methods that enrich soil health and biodiversity, they're demonstrating how great wine starts with earth-first practices.
Here's a quick rundown:
Boordy Vineyards – Emphasis on land preservation.
Black Ankle Vineyards – Incorporates energy-efficient measures.
Old Westminster Winery – Prioritizes regenerative farming.
These are just some examples of the sustainable vineyard scene flourishing across Maryland. So next time you're planning a trip or looking for something different, consider visiting these havens of ecological responsibility! You'll get to savor exquisite wines while supporting businesses dedicated to planet-friendly policies – now that's a toast worth raising! Cheers!
Wine Tasting Experiences at Notable Maryland Vineyards
Embarking on a wine tasting journey in Maryland? That's a fantastic choice! Let's dive into some of the top vineyards that offer an unforgettable ambiance and diverse array of wines.
First stop on the list is Black Ankle Vineyards. Nestled in Mount Airy, you'll find this eco-friendly winery that boasts a cozy tasting room made from straw and clay harvested right from their own land. They're known for their outstanding Bordeaux-style blends which have netted them multiple awards over the years.
Next up is Boordy Vineyards – it's one of Maryland's oldest wineries and has been producing high-quality wines since 1945. Located in Hydes, Boordy offers an extensive range of tastings including sweet whites, robust reds, and delightful dessert wines. Their historic barn-turned-tasting-room adds to the overall charm!
Can't miss out on Big Cork Vineyards either! Situated amidst the rolling hills of Washington County, Big Cork is home to innovative wine-making techniques and unique grape varieties. You're sure to be mesmerized by their modern tasting room with floor-to-ceiling windows offering panoramic views of the vineyard.
And last but not least, Linganore Winecellars deserves our attention too! As one of Maryland's largest vineyards located in Mt.Airy, they produce nearly 30 different types of wines – plenty enough options for everyone's palate.
So there you have it – four fabulous places where your taste buds can go wild exploring all that Maryland vineyards have to offer! Each venue provides its own unique experience – whether it's sipping award-winning blends or soaking up scenic views while enjoying delightful varietals.
Seasonal Events and Festivals at Maryland's Best Vineyards
You're in for a treat when you visit Maryland's vineyards. They're not just about wine tasting – they also host an array of seasonal events and festivals that cater to all kinds of interests. Let's dive into what some of these vineyards have to offer.
First stop, Boordy Vineyards. They kick off their summer with the Summer Concert Series. It's a magical experience where you can sway to the music under the stars, glass of wine in hand. As fall arrives, their Harvest Festival takes center stage featuring live music, local food trucks, hayrides through the vineyard, and of course -wine! And if you're someone who loves a good theme party, their "Decanter Reindeer Dash" is a holiday event you won't want to miss.
Next up is Linganore Winecellars. Their annual Reggae Wine Music Festival is one for the books! Picture this: sipping on your favorite wine while grooving to reggae tunes amidst picturesque views – sounds like heaven right? If reggae isn't your jam , don't worry there's more! Come autumn they host another festival called Autumn Reggae which features different genres of music.
Then there's Black Ankle Vineyards with its recurring Friday night "Live Music" events throughout the warmer months. Get ready for laid-back evenings filled with great wine and talented local musicians.
But wait – we're not done yet!
Big Cork Vineyards: Known for hosting fun-filled events such as Yoga in The Vines.
Catoctin Breeze: Hosts an annual crawfish boil complete with Cajun flare.
Royal Rabbit: Offers unique combination dinners pairing their wines with dishes from around the world.
So whether it's music festivals or unique dining experiences that tickle your fancy, Maryland vineyards have got something special waiting just for you!
The Role of Maryland's Climate in Wine Production
When you're savoring a glass of Maryland wine, it's not just the soil and grape variety that make it taste so good. It's also the climate. In fact, Maryland's climate plays a pivotal role in the production of its award-winning wines.
Maryland is blessed with a diverse climate due to its geographical location. The state experiences four distinct seasons, each contributing uniquely to wine production. Spring helps kick start growth after winter dormancy, while summer provides ample warmth for grapes to ripen fully. Autumn lends itself to harvesting ripe, flavorful grapes and winter can sometimes offer opportunities for ice winemaking.
Here are some key climate factors affecting wine production:
Temperature: Average temperatures during growing season range between 55°F and 75°F – perfect for vines!
Rainfall: Annual precipitation averages around 40-45 inches, providing adequate water supply.
Sunshine: With roughly 200 days of sunshine annually, there's plenty light for photosynthesis!
But wait! Let's not forget about regional climates within Maryland too! From the cooler mountainous regions to warmer coastal areas, microclimates abound across this versatile state – each offering unique conditions favorable for different types of grape varietals.
For example:
Cooler regions like Garrett County are ideal for white varieties such as Chardonnay or Riesling.
Warmer areas like Eastern Shore excel at producing robust reds such as Cabernet Sauvignon or Merlot.
So next time you're enjoying a bottle from one of Maryland's fine vineyards remember – it's not just about the grape but also where and how they've grown!
Conclusion: Choosing Your Next Visit to a Maryland Vineyard
So, you've made it this far. You're on the brink of choosing your next visit to one of Maryland's exquisite vineyards. It's not easy, right? Well, don't worry! We've got you covered.
Now remember, each vineyard has its own unique charm and specialties. Maybe you're enchanted by the rustic elegance of Boordy Vineyards or perhaps the breathtaking landscapes of Black Ankle Vineyards are luring you in. Or is it the farm-to-table concept at Old Westminster that's sparking your interest?
Weigh up what matters most to you. Is it the variety of wines offered? The scenic beauty? The events and tours available?
Boordy Vineyards: Known for their robust reds and lively events.
Black Ankle Vineyards: Loved for their sustainable practices and stunning views.
Old Westminster Winery: Renowned for their innovative farming techniques and award-winning wines.
It's worth noting that all these vineyards have something special to offer, beyond just great wine. They provide unforgettable experiences – from wine tastings under starlit skies to joy-filled harvest festivals.
Remember, there's no rush to decide. Take your time exploring our guide and listen to those feelings stirring inside when you see pictures or read about each location.
In the end, wherever you choose will be perfect because it's your choice! And let's face it – with options like these in beautiful Maryland, there really isn't a wrong way to go!
And hey – who says you have to stop at just one? Happy tasting!