If you're a wine lover with an adventurous heart, Montana might not immediately spring to mind as your next travel destination. But hold on! You're in for a pleasant surprise. Known for its expansive landscapes and rugged mountains, the Big Sky Country is also home to some truly impressive vineyards that are creating quite the buzz in the wine world.
As you journey across Montana, you'll discover vineyards nestled against breathtaking backdrops of rolling hills and pristine lakes. Don't just admire these views from afar; imagine sipping a glass of award-winning wine while soaking it all in! These picturesque spots aren't just about aesthetics – they've mastered the delicate art of winemaking too.
From Missoula's vibrant Ten Spoon Vineyard to Billings' hidden gem Yellowstone Cellars & Winery, Montana's vineyards offer unforgettable experiences full of bold flavors and stunning scenery. Whether you're a seasoned connoisseur or just enjoy an occasional glass, Montana's vineyards are sure to impress with their unique blends and innovative techniques. So sit back, fill up your glass, and let's explore what these incredible places have to offer!
Exploring Montana's Top Vineyards
You're in for a real treat when you start exploring Montana's top vineyards. Not only are they nestled in some of the most breathtaking landscapes, but they're also producing truly exquisite wines. And guess what? We've got the inside scoop on which wineries to add to your must-visit list.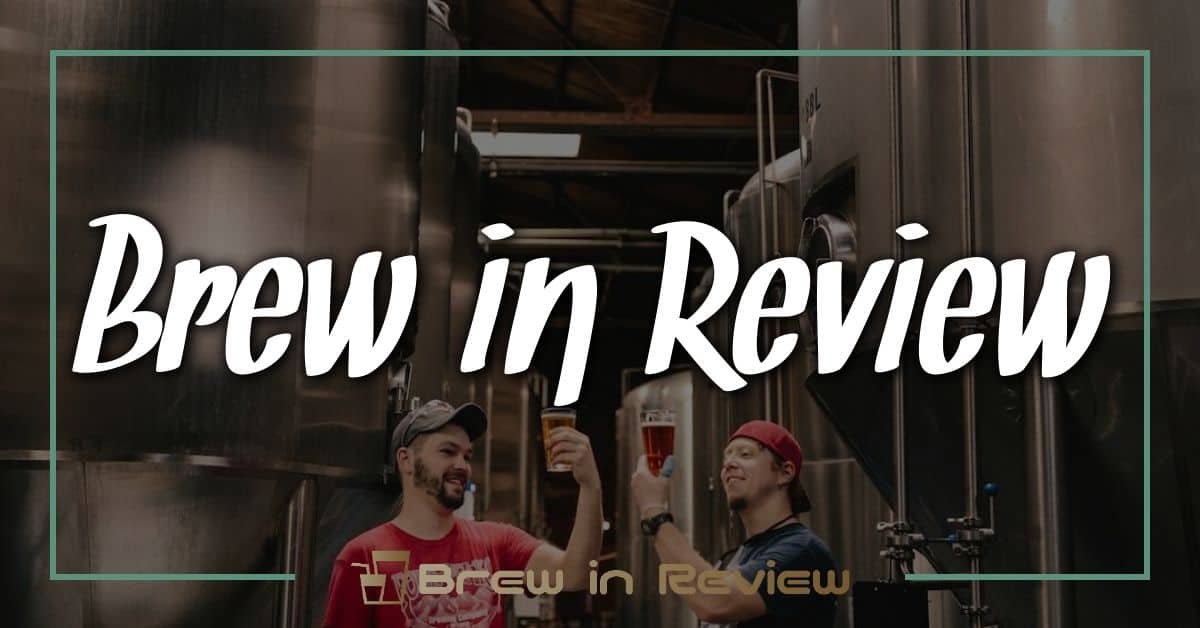 First off, let's talk about Ten Spoon Vineyard & Winery located in Missoula. It's been turning heads since 2003 thanks to their commitment to creating organic and sulfite-free wines. Their Range Rider Red? It's a total crowd-pleaser!
Then there's Mission Mountain Winery, perched on the shores of Flathead Lake. Known as Montana's first bonded winery, it offers wine enthusiasts a delectable array of award-winning vinos with stunning lake views as an added bonus!
And we can't forget about Yellowstone Cellars & Winery based outta Billings, where the small-batch wines are as big on character as they are on flavor.
But wait, there's more! The state is home to several other standout vineyards:
Tongue River Winery in Miles City: Their Chokecherry wine is uniquely Montanan.
Hidden Legend Winery in Victor: Specializing in mead production from local honey.
Weston Wineries near Stevensville: Known for their succulent apple wine.
So buckle up, folks! You're about to embark on an exciting journey through Montana's finest vineyards where spectacular views and delicious wines await at every turn. Trust us – this is one adventure you won't want to miss!
Distinct Qualities of Montana Vineyards
You're probably wondering what sets Montana vineyards apart, right? Well, let's dive in and explore. First off, you'll notice that they're nestled in a unique climate. It's a bit on the cooler side, which is not usually what you'd associate with successful wine production. But guess what? This cool climate works wonders for certain grape varieties like Marquette and Frontenac. These hardy grapes are able to withstand Montana's chilly winters while also thriving during its short summer season.
Now let's talk about the soil. It's rich in minerals due to the state's volcanic past, which adds an extra layer of complexity to the wines produced here. You see, these mineral-rich soils provide excellent drainage and give the grapes distinct characteristics that can't be replicated elsewhere.
The next thing worth noting is how meticulously these vineyards are maintained. From pruning to harvesting, it's all done by hand due to the rugged terrain of much of Montana's landscapes; this level of care ensures exceptional quality control from vineyard to bottle.
Don't forget about their commitment to sustainability! Many vineyards in Montana practice organic farming methods and sustainable water use – some even harness wind power for electricity! They're really putting effort into making sure their operations leave as little impact on Mother Earth as possible.
And lastly but certainly not least: small batch production. Instead of chasing volume, many winemakers here focus on crafting small quantities of top-quality wines each year – further ensuring attention to detail and quality over quantity!
In summary:
Unique cool climate
Mineral-rich soils
Meticulous maintenance
Sustainability practices
Small batch productions
So there you have it! Some pretty special qualities make up these hidden gem vineyards nestled within Big Sky Country!
Montana's Unique Grape Varieties
Montana, you'll be surprised to know, isn't just about expansive skies and stunning wildlife. It's also home to some truly unique grape varieties that make for exceptional wines.
Ever heard of Marquette or Frontenac? Well, these are two of the star players in Montana's vineyards. The Marquette grape is a hybrid variety known for its ability to withstand harsh winter conditions and still produce robust red wine with notes of cherry and spice. On the other hand, Frontenac holds its own by offering winemakers a versatile option that can be made into everything from red to rosé wines.
Another fascinating fact about Montana's grapes is their resilience. With temperatures often dipping below freezing during winter months, it's nothing short of miraculous that these vines not only survive – they thrive! And it all comes down to strong root systems and careful cultivation practices by skilled vintners.
Let me share with you some cool stats:
There are over 50 vineyards spread across Montana
These vineyards typically grow between 1,000 and 3,000 vines each
Some of the more common grape varieties include Marechal Foch, St. Pepin, La Crescent and Brianna
| Vineyard Name | Number Of Vines |
| --- | --- |
| Yellowstone Cellars & Winery | 2,500 |
| Ten Spoon Vineyard & Winery | 3,000 |
| Mission Mountains Winery | 1,500 |
And let's not forget about one unconventional player – huckleberries! That's right – this native fruit is turned into delightful wine at several spots across Big Sky Country.
So next time you're considering a bottle of wine from California or France – don't overlook Montana! You just might discover your new favorite varietal nestled among those snow-capped mountains.
The Art of Wine Making in Montana
Let's dive into the world of wine making in Montana. This isn't just about stomping grapes with bare feet, folks! It's an intricate art form that combines scientific precision and creative intuition.
You'll find that Montana vineyards are a testament to resilience and innovation. The state's harsh winters aren't exactly what you'd call 'wine friendly.' Yet, local vintners have found ways to thrive in spite of this challenge. They've experimented with cold-hardy hybrid grape varieties like Marquette, Frontenac, and La Crescent. These are grapes that laugh in the face of frost!
Now here's something intriguing – the growing season in Montana is shorter than traditional wine regions like California or France. But don't think for a moment that it makes their wines any less impressive! In fact, the intensity of sunlight during these short summers gives the grapes a unique flavor profile – robust and intensely fruity.
But let's talk numbers here:
| Grape Varieties | Number |
| --- | --- |
| Marquette | 25% |
| Frontenac | 30% |
| La Crescent | 45% |
What about after the harvest? That's when things get really interesting. Each winery has its own secret recipe for transforming those plump little orbs into intoxicating nectar. Some prefer stainless steel tanks for fermentation while others swear by aged oak barrels for mellowing out flavors.
To make things even more fascinating, some Montana vineyards have embraced sustainable practices – from solar-powered wineries to organic pest control methods.
Solar panels provide clean energy
Natural compost enriches soil
Ladybugs keep harmful insects at bay
Wine making in Montana is quite an adventure, one filled with trials and triumphs, experiments and discoveries — all adding up to some truly remarkable wines.
Sustainable Practices in Montana Vineyards
You'd be surprised to know that Montana's vineyards aren't just about producing top-notch wine. They're also trailblazers when it comes to sustainable practices. The eco-consciousness of these wineries is truly commendable, with many of them integrating green initiatives into every aspect of their operations.
For instance, Ten Spoon Vineyard and Winery out in Missoula has been USDA Certified Organic since 2005! How cool is that? They've completely shunned chemical pesticides and artificial fertilizers for organic alternatives. What's more, the winery runs on solar power – talk about commitment to sustainability!
Mission Mountain Winery also deserves a special mention here. Nestled near Dayton on the west shore of Flathead Lake, they're all about minimizing environmental impact. You'll find that they use drip irrigation techniques extensively to conserve water while maximizing grape yield and quality.
And then there's Yellowstone Cellars & Winery located right smack in Billings city center. Their dedication towards maintaining a small carbon footprint might make you raise your eyebrows in pleasant surprise! They recycle everything from corks to bottles, cut back on waste by using reusable tote bags for purchases, and even offer discounts to customers who return their wine bottles.
Of course, these are just a few examples out of many vineyards across Montana diligently working towards environmentally friendly practices:
Ten Spoon Vineyard and Winery: USDA Certified Organic; utilizes solar power
Mission Mountain Winery: Emphasizes water conservation through drip irrigation
Yellowstone Cellars & Winery: Recycles bottles; encourages customers' participation through discounts
That said, it's clear Montana's vineyards are setting an exceptional example not only in terms of quality wine production but also when it comes to preserving Mother Nature!
Visiting Guide to Best Montana Wineries
Embarking on a winery tour in Montana? You're in for a treat! The state is home to some of the most unique and exciting vineyards you'll find in the country. Let's dive into some top tips and insights that'll make your visit even more enjoyable.
First off, timing matters. For the ultimate experience, try planning your trip during harvest season. It's typically from late August to early October. During this time, you'll get a first-hand view of grape picking and wine production process live-in-action!
Now let's talk about where you should go. The Flathead Lake region is famous for its variety of wineries with scenic views that are sure to take your breath away. Some must-visit wineries include Mission Mountain Winery renowned for its Pinot Noir and Ten Spoon Vineyard known for their organic wines.
When visiting these spots, remember – tasting isn't just gulping down wine! Engage with the host about flavors and aromas; it'll help enrich your understanding about different types of wines they offer:
Dry Wines: Ten Spoon Vineyard offers an exclusive range.
Semi-Sweet Wine: Try out Hidden Legend Winery's popular meads.
Fruit Wines: Sample Mission Mountains' cherry wine.
Lastly, aside from sipping on luscious wines, don't forget to soak up the natural beauty around you! From rolling hills blanketed with vineyards to pristine lakes bordered by mountains – Montana's got it all.
So there you have it! A quick guide designed to ensure your journey through Montana's wineries is one filled with great memories and amazing tastes. Enjoy each glassful under Big Sky Country's majestic vistas – cheers!
Award-Winning Wines from Montana Vineyards
Ever wondered about the magic Montana's vineyards have been creating? Well, get ready because your curiosity is about to be satisfied!
Let's dive into the world of award-winning wines that have put Montana on the global wine map. First up, we've got Ten Spoon Vineyard & Winery, located in Missoula. They are known for their organic and wildlife-friendly practices. What stands out here is their Range Rider – a bold red blend awarded double gold at the 2016 San Francisco International Wine Competition.
Moving over to Corvallis, you'll find Hidden Legend Winery. These winemakers are all about mead – honey wine – and they're doing it right! Their Pure Honey Mead has bagged several awards including silver at both the 2018 Finger Lakes International Wine Competition and 2017 Orpheus MeadFest.
Don't overlook Mission Mountain Winery resting on the shores of Flathead Lake in Dayton. It's Montana's oldest bonded winery and they've been producing high-quality wines since 1984. Their Gewürztraminer won bronze in The Jefferson Cup Invitational Wine Competition held in 2020.
Here's a quick recap:
| Vineyard | Wine | Award |
| --- | --- | --- |
| Ten Spoon Vineyard & Winery | Range Rider | Double Gold, SFIWC (2016) |
| Hidden Legend Winery | Pure Honey Mead | Silver, FLIWC (2018), Silver, Orpheus MeadFest (2017) |
| Mission Mountain Winery | Gewürztraminer | Bronze, TJCIWC (2020) |
But hey, there's more where these came from! So next time you're planning a getaway or just want to try something new – remember these gems tucked away in Big Sky Country. They're not just churning out great wines; they're proving that Montana is a force to reckon with in viticulture too!
Conclusion: Savoring the Taste of Montana
What a journey it's been, right? We've trekked across Big Sky Country, from the rolling hills and vast plains to the towering mountains and serene rivers. And at each stop, we've discovered another hidden gem, another fantastic vineyard that's proud to call Montana home.
You've probably noticed by now just how much these vineyards love what they do. They're not here simply to make wine; they're here because their passion for winemaking is as deep as those Montana river valleys. You can taste it in every bottle they produce – from their vibrant Chardonnays to their rich Cabernets, each sip tells a story of dedication and love for this incredible craft.
Here's a little recap of some of the standout vineyards we've visited:
Ten Spoon Vineyard & Winery: Their commitment to organic farming isn't just good for the environment; it makes for some truly exceptional wines.
Mission Mountain Winery: Their lakeside location makes them unique in Montana, but it's their award-winning Pinot Noir that really steals the show.
Yellowstone Cellars & Winery: Not only do they offer an impressive range of wines, but also an atmosphere so welcoming you'll feel like family.
And let us not forget about the smaller players who are making big waves in Montana's wine scene—like Hidden Legend with its locally sourced honey meads or Tongue River which focuses on cold-hardy grapes perfect for our challenging climate.
So if you ever find yourself under those wide-open skies with a thirst that needs quenching – remember what you learned here today. Remember these extraordinary vineyards and all the hard work they put into every bottle. And when you pop open that cork and pour yourself a glass… well, you'll be savoring more than just great wine – you'll be savoring the spirit of Montana itself!
This is where our journey ends but yours is just beginning. So get out there! Explore! Discover! Savor… The taste of Montana awaits you!