When you think of wine country, your mind might wander to the rolling hills of California or the romantic vineyards in France. But have you ever considered Nevada? Yep, that's right! The Silver State is more than just glitzy Las Vegas and stark deserts. Nevada is home to some surprisingly stunning vineyards that are producing award-winning wines.
You may be asking, "Really? Wine from Nevada?" Yes indeed! Despite its arid climate and hot summers, Nevada's high-altitude vineyards offer a unique terroir that gives their wines an extraordinary character. It's not just about the scenery here (although it's pretty fantastic), but also about the passionate winemakers who've embraced this challenging environment.
From quaint family-run operations to larger scale productions, there are plenty of vineyards for you to explore across Nevada. So buckle up and get ready to uncork some delightful surprises as we delve into our guide on the best vineyards in Nevada. It's time for a road trip like no other – let's raise a glass to the unexpected!
Exploring Nevada's Wine Country
Embark on a journey with me, dear reader, as we dive into the heart of Nevada's wine country. It might come as a surprise to you that this state, renowned for its arid climate and desert landscapes, also houses some pretty spectacular vineyards. Let's explore together!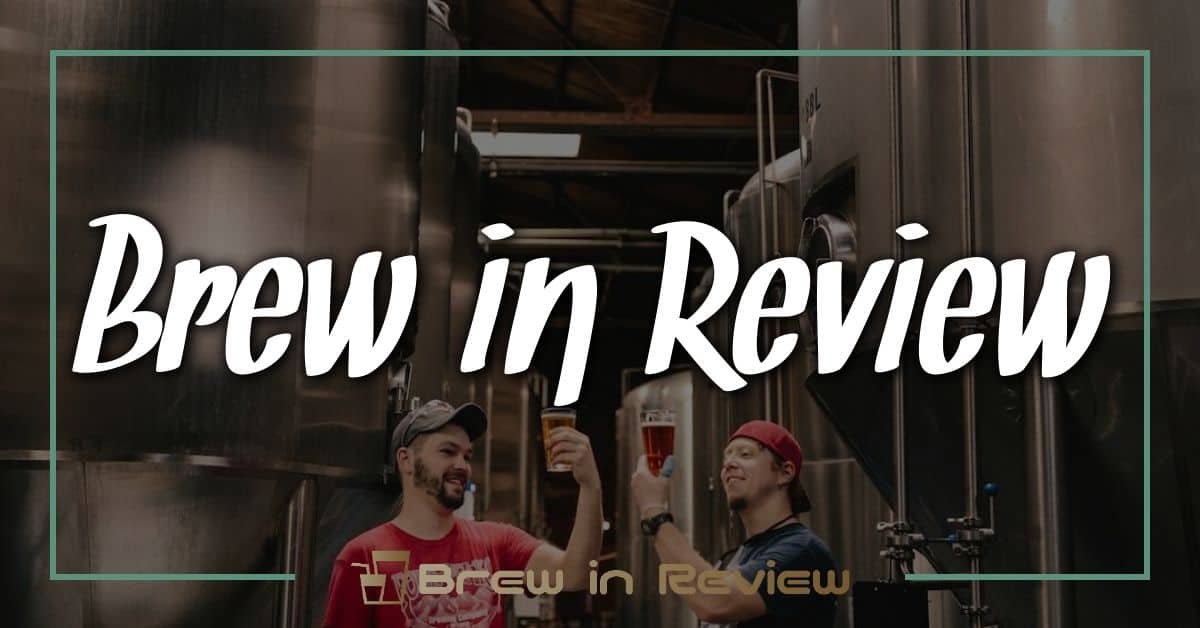 First stop is Pahrump Valley Winery. Nestled just an hour away from Las Vegas, it's one of Nevada's best-kept secrets! You're not only going to love their award-winning wines but also the stunning views of surrounding mountains. Their signature varietal? It's Symphony – a white grape varietal that produces crisp wine with rich floral notes.
Next up is Churchill Vineyards in Fallon. Here's something interesting: it happens to be Nevada's only estate winery that makes spirits too! If you fancy yourself a connoisseur of more than just vino, this place should be top of your list.
Don't miss out on visiting Sanders Family Winery while exploring Nevada's wine region either. Located in Pahrump again (yes, they've got two vineyards!), Sanders offers traditional Mediterranean-style wines and hosts delightful evening events complete with music and entertainment.
Let's talk numbers now:
| Vineyard | Wine Varietals | Year Established |
| --- | --- | --- |
| Pahrump Valley Winery | Zinfandel, Symphony | 1990 |
| Churchill Vineyards | Chardonnay | 2001 |
| Sanders Family Winery | Merlot | 1988 |
So folks, grab your glass and map because there are many more vineyards awaiting your discovery in Nevada! Whether you prefer bold reds or delicate whites – or even if spirits are more your thing – there truly is something for everyone here. Happy tasting!
Diversity of Vineyards in Nevada
You might not think it, but Nevada's got quite the range when it comes to vineyards. There's an impressive variety spread across Silver State and you're about to find out why.
First off, let's talk about climate. You'd probably assume that Nevada is just desert and casinos, right? Well, hold onto your wine glasses because there are regions in the state with ideal conditions for grape growing. Places like Pahrump Valley and Churchill County enjoy a high desert climate with hot days and cool nights – perfect for developing those complex flavors we all love in a good glass of vino.
Now here's something else that'll surprise you: the types of grapes grown here. While Cabernet Sauvignon and Merlot are common (and delicious), local wineries also experiment with less conventional varieties like Symphony and Barbera. It's this spirit of innovation that sets Nevada vineyards apart!
Don't overlook the sizes either! From sprawling estates like Pahrump Valley Winery to smaller boutique operations such as Basin & Range Cellars, there's a place for every kind of wine lover.
Finally, what would a discussion on diversity be without mentioning style? A lot of these wineries have unique themes reflecting their owners' passions or history. Take Frey Ranch Estate Distillery for example – they're farming folk turned award-winning distillers who honor their agricultural heritage through each bottle they produce.
So next time you're thinking about taking a wine trip, don't rule out Nevada just yet. With its diverse range of climates, grape varieties, sizes and styles – there's no doubt that this state has plenty to offer wine enthusiasts everywhere!
The Pahrump Valley Winery: An Overview
Nestled in the heart of Nevada, you'll find a hidden gem that's been making waves in the wine world – the Pahrump Valley Winery. Now, you're probably thinking, "Wine? In Nevada?" And yet, it's true! This award-winning vineyard has been producing some truly exceptional vino for over 30 years.
Let's take a closer look at what makes this winery so special. For starters, it's not just about the grapes. It's about creating an experience. From its picturesque setting to its sophisticated tasting room and gourmet restaurant – everything about Pahrump screams elegance and refinement.
Pahrump Valley Winery isn't shy about showcasing its achievements either. Numerous accolades adorn their walls with pride:
Best of Class awards from prestigious competitions like San Francisco Chronicle Wine Competition
Multiple Double Gold Medals
As well as countless Gold, Silver, and Bronze medals
These are no small feats considering they're up against classic wine-producing regions!
But these awards didn't just magically appear overnight. There's a lot of hard work behind them – from selecting the right grape variety to cultivating them under perfect conditions, every step is meticulously planned out.
Pahrump focuses on producing high-quality wines primarily from Zinfandel, Syrah, and Cabernet Sauvignon grapes but there is also a selection of white wines made from Chardonnay and Muscat Canelli.
The winemaking process here is all about balance – between traditional methods passed down through generations and modern techniques that help enhance flavors while preserving quality.
So next time you're planning a trip to Nevada or simply craving a good glass of wine at home, remember there's more than just casinos in this state! Why not give Pahrump Valley Winery's award-winning offerings a try? You might be pleasantly surprised by what you discover.
Churchill Vineyards: A Silver State Gem
Let's dive right into the heart of Nevada and discover one of its hidden treasures, Churchill Vineyards. Tucked away in the small city of Fallon, this local gem is making waves in the winemaking industry. Not only is it Nevada's first estate winery, but it's also one of the few places in the US where you can find both grape and grain distilled spirits.
What sets Churchill Vineyards apart? Well, it all starts with their unique approach to growing grapes. In a state known more for its desert than its vineyards, they're defying expectations by cultivating four acres of lush vines. These fields are home to a variety of grape species including Riesling, La Crosse and Frontenac Gris – each lending their distinct flavors to Churchill's award-winning wines.
Here's something else that makes them stand out: they don't just make wine! They've pioneered a complete farm-to-bottle process for distilling spirits too. Their on-site distillery produces high-quality vodka, gin and brandy from grains grown right there on their own land!
Now let's talk about their show-stopping wines! With over 10 different types to choose from like dry whites or hearty reds you'll surely find your favorite here. Their Pinot Noir was even recognized at the 2014 San Francisco Chronicle Wine Competition!
Name: Churchill Vineyards
Location: Fallon, NV
Wine Varieties: Riesling, La Crosse & Frontenac Gris among others.
Notable Awards: Recognition at San Francisco Chronicle Wine Competition (2014)
So if you're planning a trip around Nevada's wine country or simply looking for some great homemade spirits to try out – make sure not to miss out on this Silver State gem – Churchill Vinebrids!
Basin and Range Cellars: Elevating the Wine Scene
So, you're searching for a unique wine experience in Nevada? Look no further than Basin and Range Cellars. This vineyard is turning heads not just in Nevada but across the country, setting new standards for what's possible in this region.
Nestled within the sweeping landscapes of White Pine County, it's here where you'll find an unexpected touchstone of winemaking prowess. Basin and Range Cellars is known for their focus on 'Nevada Grown' wines. All grapes used are grown right there on their 3-acre plot, ensuring every bottle encapsulates the true essence of its land.
What sets them apart from other vineyards? They're committed to sustainability. From organic practices to water conservation efforts, they're working hard to leave as little environmental impact as possible. And let me tell you, these eco-friendly methods are paying off – big time!
| Year | Awards Won |
| --- | --- |
| 2017 | 4 |
| 2018 | 5 |
| 2019 | 6 |
It's worth noting that their Marquette Reserve has been a consistent standout among critics and connoisseurs alike. It's won multiple awards at state-level competitions over recent years – quite an achievement considering they've only been around since 2015!
But don't get too caught up with all the accolades (impressive as they may be). What matters most about Basin and Range Cellars is that each visitor leaves with an appreciation for what makes Nevada wines so special.
Their tasting room offers somewhere comfortable to relax
You can explore their range of reds and whites
They even host regular events such as live music nights
Visiting Basin and Range Cellars isn't just about sampling delicious wines; it's about immersing yourself in a community passionate about preserving local heritage through innovative winemaking techniques.
Savoring Wines at Nevada Sunset Winery
You're in for a treat when you step into the charming world of Nevada Sunset Winery. Nestled in Reno's urban hub, this gem has been crafting award-winning wines since its inception in 2017.
The first thing you'll notice is the winery's welcoming atmosphere. It's like walking into a friend's living room, if your friend had an amazing collection of locally made wine! You're greeted with warm smiles and immediately feel at home. The folks here simply love sharing their passion for viticulture.
Now let's talk about the main event – the wine. Wine lovers, prepare to be delighted! Nevada Sunset offers a diverse selection of varietals that are sure to please any palate:
Cabernet Franc: Known for its bold flavors and high acidity
Syrah: A robust red with deep fruity notes
Chardonnay: Crisp and refreshing, perfect for summer days
Riesling: Sweet yet balanced
Nevada Sunset isn't just about sipping – it's about learning too. You'll hear anecdotes about each wine's origin and process from grape to glass. They've got stories that bring each bottle to life!
What makes Nevada Sunset unique? They're all about local produce! Most of their grapes are sourced from vineyards within a 50-mile radius. This local focus not only supports nearby farmers but also gives their wines an unmistakable "Nevada" character.
So next time you're in Reno, do yourself a favor: stop by Nevada Sunset Winery. Cozy ambiance? Check! Delicious local wines? Double-check! An unforgettable experience? Absolutely guaranteed!
Nevada's Boutique Vineyards to Visit
You're in for a treat as we dive into the world of Nevada's boutique vineyards. These hidden gems offer an intimate and personalized experience, making them a must-visit for every wine enthusiast.
Let's start with Churchill Vineyards located in Fallon. It's one of the only wineries in Nevada where you can see the entire process from grape to glass. They specialize in producing white wines which is quite unique considering most vineyards focus on reds. Their aromatic and fruity Symphony wine is sure to have your palate dancing!
Next up, we've got Basin and Range Cellars, also nestled in northern Nevada. They're proud to be 100% estate grown, meaning all their grapes are planted, nurtured and harvested right there on site! How cool is that? And let's not forget about their award-winning Marquette – a bold red wine filled with notes of cherry, plum and spice.
Journeying further south takes us to Pahrump Valley Winery – an oasis amidst desert landscapes. This place isn't just renowned for its delicious wines like Zinfandel or Syrah but also for its picturesque views of Mount Charleston.
Feeling adventurous? Then you'll love exploring Twin Mustang Vineyard situated right outside Reno city limits. Despite being relatively new on the scene, this vineyard has made serious waves with its hybrid grape varietals adapted especially for Nevada's high desert climate.
Here's a real kicker: according to recent data from The Wine Institute:
| Rank | State      | Gallons |
|------|------------|---------|
| 1    | California | 3M      |
| 31   | Nevada     | 36k     |

Nevada ranks 31st among US states in terms of total wine production by volume! Sure it might not compete with California (which holds top spot), but they sure are punching above their weight when it comes down to quality!
So folks, next time you're thinking about visiting some fantastic wineries – don't forget about these boutique vineyards tucked away in good ol' Silver State!
Conclusion: The Endless Appeal of Nevada's Vineyards
Well, there you have it. After a delightful journey across the state, we've discovered that Nevada's vineyards are truly something to marvel at. Each offers its own unique charm and character – from the intimate boutique experiences to the grandeur of sprawling estates. It's clear why these spots have captured the hearts of wine lovers everywhere.
What stands out about Nevada's vineyards is how they balance tradition with innovation. You'll find age-old winemaking methods alongside cutting-edge techniques for growing grapes in challenging climates. This blend of old and new creates an exciting diversity in taste profiles – offering something for every palate.
It's not just about what's in your glass either! These vineyards provide stunning views of nature's grandeur that make each visit memorable. Imagine sipping on your favorite vintage while overlooking panoramic vistas or walking through lush grapevines under the warm Nevadan sun. Truly, these are moments worth cherishing.
Here are some key takeaways from our exploration:
Nevada houses a range of vineyard sizes and styles – whether you're after a cozy family-run operation or larger scale production.
The state's winemakers are innovators, pioneering new techniques to thrive in its unique climate.
Visiting these vineyards isn't just about tasting great wines but also enjoying beautiful scenery and engaging experiences.
So next time you're planning a trip or looking for a new wine to try, consider one from Nevada's remarkable vineyards. Trust us – this is a journey well worth taking!
To wrap things up – it has been an absolute pleasure sharing this guide with you! Here's hoping it helps add sparkle to your next wine adventure. Until then, cheers to good times and even better wines!