Hey there, wine enthusiast! Are you on the hunt for that perfect glass of vino? Well, Pennsylvania might just be your next stop. Nestled between rolling hills and lush greenery, Pennsylvania's vineyards are not only picturesque but also home to some truly outstanding wines.
Now, you might be thinking "Pennsylvania? Really?" But trust me on this one. Pennsylvania's unique climate and fertile soil make it a prime location for grape growing. It's no wonder that this state is the fifth largest in terms of grape production in the US!
So buckle up, grab your wine glasses and let's embark on a journey through the Keystone State's finest vineyards together. And who knows? You might find your new favorite bottle along the way!
Exploring Pennsylvania's Top Vineyards
Who knew that Pennsylvania could be a haven for wine enthusiasts? It's true! This state is home to more than 200 vineyards, each offering its unique blend of charm, history, and of course, incredible wines. You're about to embark on a journey exploring some of the Keystone State's finest vineyards.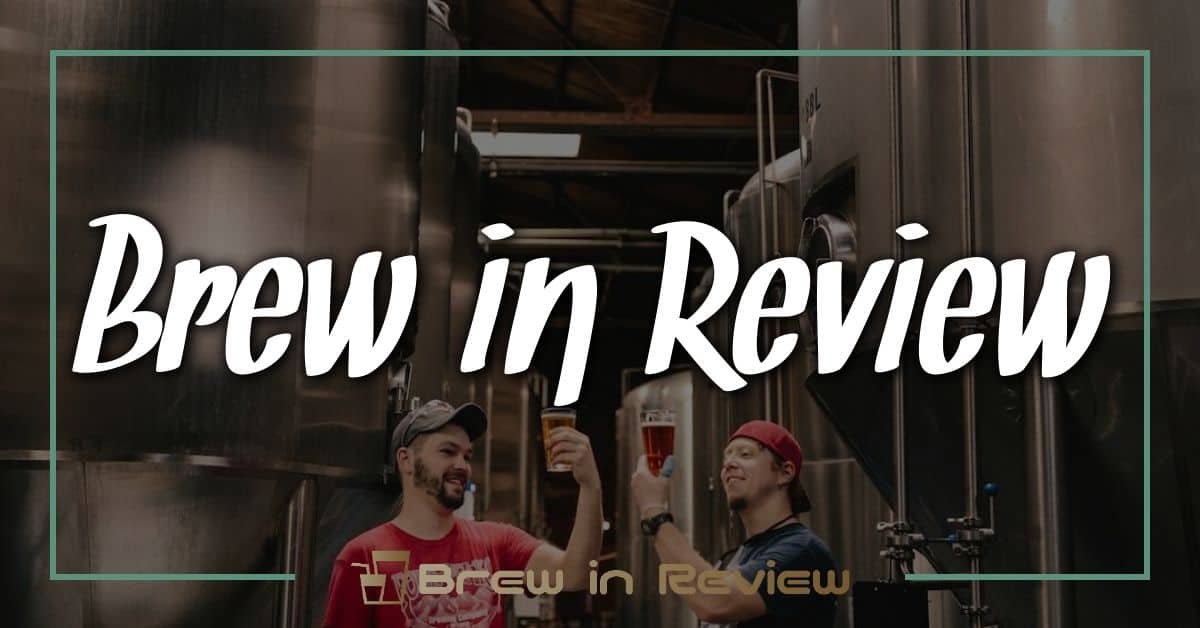 Let's kick things off with Chaddsford Winery. Nestled in the rolling hills of Pennsylvania's Brandywine Valley, it's one of the most acclaimed wineries in the state. Chaddsford prides itself on its commitment to quality and innovation. With an array of European-style dry wines and American varietal favorites, there's something for every palate!
Next up is Va La Vineyards, a small-batch artisanal winery located in Avondale. They've earned their spot on this list by producing some fabulous northern Italian and French-inspired blends. What sets Va La apart is their meticulous attention to detail – from grape growing all the way through bottling.
You can't talk about Pennsylvanian wine without mentioning Franklin Hill Vineyards. As one of the oldest vineyards in PA, they have been producing award-winning wines since 1982! Franklin Hill is famous for their sustainable farming practices and wide variety: from classic reds like Cabernet Sauvignon to fruity delights like Sir Walter's White.
We'll round out our tour at Penns Woods Winery in Eddystone. Their range includes everything from bold Bordeaux-style reds to crisp whites – all cultivated on 30-year-old vines! The picturesque setting makes it perfect for sipping your favorite vino while soaking up beautiful views.
So there you have it! From old-school classics to innovative newcomers, there are plenty of fantastic vineyards just waiting for you across Pennsylvania. So why not uncork some adventure and explore these top-tier local gems? Remember though; this list only scratches the surface – who knows what other vinicultural treasures await you!
A Guide to the Best Vineyard Tours
Planning a wine tour in Pennsylvania? You're in for a real treat! The Keystone State's fertile valleys and unique climate make it one of the best spots for vineyards. Let's explore some top-notch options that'll take your taste buds on an unforgettable journey.
Nestled in the rolling hills of Lancaster County, Waltz Vineyards offers intimate tours where you can learn about their award-winning wines. You'll get a behind-the-scenes peek at how they nurture their vines and masterfully craft each bottle of wine. It's not just about sipping – it's an education!
Waltz Vineyards: Education meets indulgence
Moving further west, Mazza Vineyards beckon with open arms. They've been crafting fine wines since 1972, making them one of Pennsylvania's oldest wineries. Your tour here includes a walk through their stunning vineyard followed by tasting sessions paired with local cheeses and chocolates.
Mazza Vineyards: Tradition wrapped in modernity
Then there's Vynecrest Winery, located in Lehigh Valley. This family-owned winery boasts of its German heritage and impresses visitors with its variety of aromatic whites and spicy reds. Their guided tours give you an inside look at their wine-making process from grape to bottle.
Vynecrest Winery: An ode to German viticulture
Finally, don't miss out on Penns Woods Winery near Philadelphia. This small family-run establishment is big on quality, winning accolades for its Traminette and Chambourcin wines. Their tastings are legendary yet unpretentious – perfect if you're after high-quality wine without any fuss.
Penns Woods Winery: Simple pleasures done right
All these vineyard tours offer more than just good wine; they provide enlightening experiences that make every sip more enjoyable! So raise your glass to new adventures as we continue this journey into Pennsylvania's vinicultural delights!
The Unique Climate of Pennsylvania's Wine Country
Pennsylvania's wine country isn't just about the lush, rolling hills or the picturesque landscapes. It's also about a climate that's uniquely suited to growing some of the finest grapes in America.
You see, Pennsylvania has four distinct seasons. That means vineyards get a full cycle of weather each year – from spring blossoms to summer growth, fall harvests and winter dormancy. This cycle allows for the development of complex flavors in the grapes that are hard to replicate elsewhere.
Here's something interesting: due to its diverse topology, Pennsylvania actually has multiple microclimates across different regions! These microclimates play a big role in shaping the character of wines produced here. For instance:
In Lake Erie region you'll find cooler temperatures perfect for white varieties like Riesling.
Lehigh Valley and Lancaster area have more moderate conditions ideal for Cabernet Franc and Chardonnay.
Southern parts like Bucks County experience warmer climate favoring robust reds such as Merlot.
Now let's talk rainfall. While too much rain can be challenging for vintners, Pennsylvania gets just enough – around 38 inches per year on average – keeping vines healthy without encouraging diseases.
And finally we must mention the "diurnal temperature variation". Fancy term huh? Well it simply means difference between daytime highs and nighttime lows which in case of Pennsylvania is pretty significant. Why does this matter? Greater variation stresses grapevines causing them to produce high quality fruits with rich flavors!
So there you go! It's not an accident that PA wines taste so good! A unique blend of seasonal cycling, diverse microclimates plus right amount of rainfall and temperature swings make it all possible!
Pennsylvania Wine: A Brief History
Let's take a step back in time, shall we? You see, Pennsylvania's wine history dates all the way back to 1683. That's right! It was William Penn himself who planted the first vineyard in Philadelphia. He had a vision for this land – to create an east coast paradise for winemakers.
Fast forward to the 19th century and you'll find that Pennsylvania was actually one of the top grape-growing states in America. Back then, it wasn't just about making fine wines; many families crafted their own homemade brews from their backyard vines.
But it wasn't always smooth sailing – or should we say, smooth sipping? The turn of the 20th century brought with it Prohibition and with that, a tough time for Pennsylvania wineries. Many vineyards were forced to shut down and those that survived did so by selling grape juice.
When Prohibition finally ended in 1933, there was a slow but steady revival of the industry. By the late 1960s, new laws made it easier for wineries to operate and they began popping up across Pennsylvania once again.
Nowadays, things are definitely looking up for Pennsylvanian wine. With over 200 wineries spread out across the state's twelve recognized American Viticultural Areas (AVAs), there's no denying that this is one thriving industry!
1683: William Penn plants first vineyard
19th Century: One of top grape-growing states
Prohibition Era: Tough times lead to shutdown of many vineyards
Post-Prohibition: Industry slowly revives
Present Day: Over 200 active wineries across twelve AVAs
And there you have it – a glimpse into the rich tapestry of Pennsylvania's wine history! From its early beginnings under William Penn's watchful eye through trials during prohibition and its eventual resurgence as an award-winning wine region. So next time you raise your glass with some fine Pennsylvanian pourings remember – you're savoring a piece of history!
Vineyards in Pennsylvania Known for Exceptional Wines
Ah, the Keystone State! You might be surprised to learn that it's home to some truly phenomenal vineyards. In fact, Pennsylvania is dotted with over 200 wineries, each showcasing their unique take on wine craftsmanship. Let's dive into a few standouts known for their exceptional wines.
First up on our list is Chaddsford Winery. Nestled in the heart of Brandywine Valley, this place has been churning out award-winning wines since 1982. Their unoaked Chardonnay and Proprietors Reserve Red are must-tries! They've even bagged multiple awards at the prestigious San Francisco Chronicle Wine Competition.
Next, we can't miss mentioning Galen Glen Winery located in Lehigh Valley. This family-run business prides itself on its sustainable farming methods and high-quality stone cellars. Keep an eye out for their Gruner Veltliner – it's a crowd favorite!
Thirdly, don't overlook Va La Vineyards set in Avondale. This small-batch operation focuses on creating intense and complex field blends from northern Italian and French varieties. The result? A stunning collection of premium wines that have garnered attention from critics like Wine Enthusiast Magazine.
Here's a quick snapshot of these top-notch vineyards:
| Vineyard | Location | Notable Wine |
| --- | --- | --- |
| Chaddsford | Brandywine Valley | Unoaked Chardonnay |
| Galen Glen | Lehigh Valley | Gruner Veltliner |
| Va La | Avondale | Northern Italian & French Varieties |
Lastly but definitely not least is Allegro Winery situated in Brogue known for its intricate Bordeaux style blends that have wine connoisseurs raving.
So there you have it – just a taste of what Pennsylvania's vineyards have to offer when it comes to exceptional wines! Cheers to your next wine adventure in the Keystone State!
Experiencing Harvest Season at Pennsylvania Vineyards
Have you ever wondered what makes the flavors of wine so unique? It's all about the grapes, and more importantly, when they're harvested. In Pennsylvania vineyards, harvest season is truly a sight to behold.
Starting in late August through October, vineyard workers are hard at work picking and pressing grapes. The air fills with a sweet scent that can only be described as intoxicating. Harvest festivals take over the region during this time; these lively events offer an incredible opportunity for visitors to witness the process first hand and even participate in grape stomping!
There's something truly magical about seeing rows upon rows of grapevines heavy with ripe fruit ready for harvest. Some vineyards offer tours where you can see how harvesting equipment works up close, like mechanical harvesters shaking off clusters of grapes into collection bins.
If you're lucky enough to visit during this busy period, don't miss out on tasting sessions. Several vineyards release their "harvest wines," which are produced from that year's crop and provide a unique snapshot of the season's flavors.
Pennsylvania has dozens of noteworthy vineyards but here are some standouts:
Crossing Vineyards: They have an annual Grape Harvest Festival where visitors get hands-on experience with winemaking.
Nissley Vineyards: Offers romantic twilight tours during harvest season.
Clover Hill Vineyards & Winery: Known for its extensive variety of wines made from freshly harvested local grapes.
So next time you enjoy a glass of your favorite Pennsylvanian wine, remember – it all starts with the hustle and bustle of harvest season!
Top-Rated Vineyard Accommodations in Pennsylvania
When you're planning a wine-centric trip, the stay can be as important as the sips. Lucky for you, Pennsylvania's got some top-notch vineyard accommodations that'll turn your winery visit into a full-blown getaway.
First on our list is The Inn at Grace Winery. Nestled in Glen Mills, this spot offers more than just world-class wines. It's an 18th-century farmhouse transformed into a cozy inn, surrounded by picturesque vineyards. You can't beat waking up to those views!
Next up is Spring Gate Vineyard and Brewery in Harrisburg. This isn't just a place to sleep; it's a complete experience! With its unique events like grape stomping parties and food truck festivals, there's always something happening here.
Then we have Hewn Spirits located in New Hope. It doubles as a distillery too! Now that's what we call versatility. The rustic barn vibe coupled with their unique craft spirits will definitely make your stay memorable.
Let's not forget about Stargazers Vineyard in Coatesville! They offer lodging through Airbnb – giving you all the comforts of home while being steps away from stellar wine tastings.
Last but certainly not least is Vynecrest Winery Bed & Breakfast situated in Breinigsville. Known for its idyllic setting and delicious wines, it provides charming accommodation that perfectly complements the Lehigh Valley landscape.
So pack your bags and get ready for some unforgettable stays at these top-rated vineyard accommodations in Pennsylvania – each offering their own special touch to enhance your wine-tasting journey.
Conclusion: The Ultimate Vineyard Experience in Pennsylvania
So, you've made it to the end of our vineyard journey. It's been quite the ride, hasn't it? But don't worry, we're not leaving you without a final toast.
You've explored some of the best vineyards in Pennsylvania, each unique in their own way. From the classic charm of Nissley Vineyards and Winery Estate to the rustic allure of Mazza Vineyards – Pennsylvania has a lot to offer for every wine enthusiast out there.
Let's recap what we've learned so far:
Nissley Vineyards: This spot is all about tradition. Who wouldn't love strolling around their beautifully manicured grounds with a glass of award-winning wine?
Mazza Vineyards: If you're looking for an inviting atmosphere with high-quality wines, this is your go-to place.
Waltz Vineyard Wine Shop: For those who value sustainability and organic farming practices along with great tasting wine.
Each of these places offers something different. You may be drawn towards one more than others, but that's okay! That's part of the fun when exploring new regions and flavors.
But remember, while we've covered some fantastic spots here, this list isn't exhaustive. There are countless other vineyards across Pennsylvania waiting to surprise you with their delicious wines and stunning vistas.
Why not challenge yourself? Try visiting a new winery each month or even better yet – make it a weekend getaway! Imagine sipping on fine wines amidst scenic views while spending quality time with loved ones…sounds like heaven right?
Pennsylvania's vineyards truly provide an ultimate experience that goes beyond just wine tasting. They offer you picturesque landscapes, rich histories and most importantly – memories that will last long after your glass is empty.
So there you have it – your guide to enjoying the ultimate vineyard experience in Pennsylvania. Now all that's left is for you to step out and start exploring! Cheers!