If you're a wine lover looking for your next adventure, why not consider exploring the vineyards of South Carolina? Now, you might be thinking, "South Carolina? Really?" But don't let your preconceptions fool you. This southern state is giving California and France a run for their money with some truly exquisite vineyards. It's time to uncork and unwind in the Palmetto State.
South Carolina's wine industry has been thriving under the radar for years now. With its unique climate and fertile soil, it provides an ideal environment for a variety of grapes to flourish. From robust reds to crisp whites, there's something here for every palate.
So buckle up! You're about to embark on a journey through rolling hillsides dotted with picturesque vineyards. Whether you're an avid oenophile or just enjoy a good glass of vino now and then, South Carolina's charming wineries are sure to leave you enchanted (and perhaps even pleasantly surprised).
Exploring the Charm of South Carolina Vineyards
South Carolina's vineyards are a sight to behold, and they're more than just pretty landscapes. They're home to some fantastic wines that are garnering attention on the world stage. This isn't surprising when you consider the rich history of winemaking in this state. There's something quite special about South Carolina's vineyards, from their stunning beauty to their unique wines.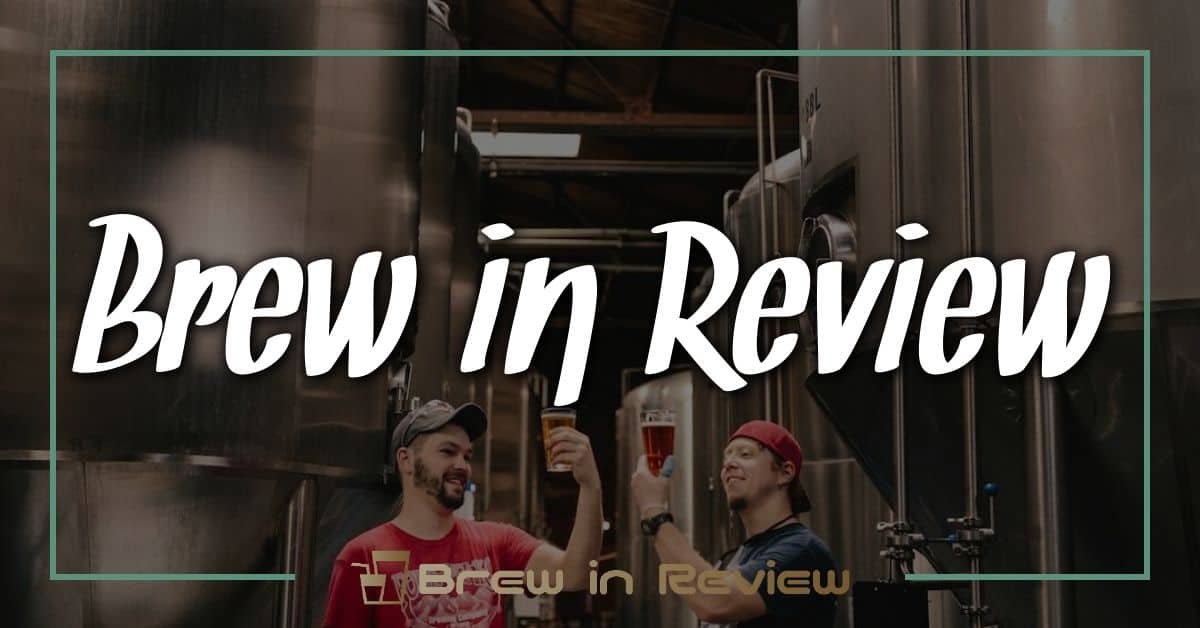 Let's take a look at some standout vineyards. First up is Irvin-House Vineyard, located on Wadmalaw Island. It's got charm in spades, with its beautiful picnic areas perfect for lazy weekend lunches and wine tastings in the sunshine. And speaking of wine tasting, you'd be hard-pressed to find a more delightful experience than sampling their muscadine wines.
Then there's Victoria Valley Vineyards nestled in the scenic foothills of the Blue Ridge Mountains. You can't beat those views! The European-styled chateau here serves as a picturesque backdrop while you sip on award-winning European Vinifera-style wines.
And who could forget Deep Water Vineyard? Here they work passionately with what nature gives them each season – climate, soil conditions – producing distinctive Lowcountry specialty wines that truly reflect their terroir.
Here are few key stats:
Number of Wineries: 25+
Most Planted Grape: Muscadine
Popular Wine Styles: Sweet Reds & Rose
To sum it up:
Irvin-House Vineyard: Known for muscadine wines and charming picnic spots.
Victoria Valley Vineyards: Offers breathtaking views and award-winning European Vinifera-style wines.
Deep Water Vineyard: Produces distinctive Lowcountry specialty wines reflecting true terroir character.
So next time you're keen on tasting excellent local produce or simply looking for an idyllic setting for your next outing – remember South Carolina's vineyards have plenty to offer!
Unearthing the History of Wine Making in South Carolina
Let's take a step or two back, all the way to 1524. That's when Giovanni da Verrazzano, an Italian explorer, discovered wild grapes growing along the Carolina coast. He was thrilled by his finding and wrote home enthusiastically about it. Little did he know that he'd just uncovered what would become a thriving wine industry in South Carolina!
Fast forward to the late 1700s. It was then that winemaking in South Carolina really started to gain some traction. French botanist Andre Michaux planted European grape varieties near Charleston – a move that caused quite a stir! This was considered the first successful cultivation of European grapes on American soil.
But wait! There's more! In 1840, Dr. Philip Tidyman's "Madeira-style" wine from Huguenot Vineyard won global acclaim at London's World Fair – putting South Carolina firmly on the world wine map.
Here are some key dates for you:
| Year | Event |
| --- | --- |
| 1524 | Discovery of wild grapes by Verrazzano |
| Late 1700s | Planting of European grape varieties by Michaux |
| 1840 | Tidyman's Madeira-style wine wins international fame |
Nowadays? Well, you're spoilt for choice with over twenty vineyards and wineries calling South Carolina home! Each one has its own unique style and flavor profile – from muscadine wines brimming with southern charm to sophisticated European varietals.
Muscadines: These robust native grapes produce sweetly fragrant wines.
Carlos: A white variety creating light-bodied wines often made into semi-sweet blends.
Noble: This red variety is perfect for off-dry roses or full-bodied dessert wines.
So there you have it; a snapshot into how wine in South Carolina evolved from humble beginnings to renowned sophistication. It shows you just how far this Southern state has come since those wild grape days of Verrazzano!
Review of Top-Rated Vineyards in South Carolina
If you're a wine enthusiast, there's no doubt that South Carolina's vineyards should be on your radar. The state is home to an impressive number of vineyards, each offering its own unique charm and, of course, exquisite wines. Let's dive into some must-visit spots that are sure to leave you pining for more.
First on the list is Irvin~House Vineyard located on Wadmalaw Island. This family-owned vineyard boasts 48 acres of muscadine grapes, known for their robust flavor profile and high antioxidant content. But it's not just about the wines here – they also host events like grape stomping festivals that add a fun twist to your visit.
Next up is Victoria Valley Vineyards nestled in the foothills of the scenic Blue Ridge Mountains. Here you'll savor European-style wines while enjoying panoramic views of rolling vines from their chateau-style tasting room. It's truly a win-win situation!
In downtown Greenville, you'll find City Scape Winery. They've made quite a name for themselves by producing innovative flavors such as pineapple riesling or jalapeno blush wine! Despite being in the city center, their cozy patio transports you straight to the heartland.
Don't forget about La Belle Amie Vineyard either! Located in Little River, this delightful spot offers wine tastings paired with live music performances on their outdoor concert stage.
Here's how these top-rated vineyards stack up:
| Vineyard | Location | Specialty |
| --- | --- | --- |
| Irvin~House Vineyard | Wadmalaw Island | Muscadine Grapes |
| Victoria Valley Vineyards | Foothills of Blue Ridge Mountains | European-style Wines |
| City Scape Winery | Downtown Greenville | Innovative Flavors |
| La Belle Amie Vineyard | Little River | Wine & Music Experience |
So get ready to uncork some adventure because these best-rated vineyards in South Carolina are calling your name!
Insider's Guide to Wine Tasting Experiences in South Carolina
If you're a wine lover seeking that perfect pour, then South Carolina has got you covered. You'll find an assortment of vineyards spread out across the state, each offering unique wine tasting experiences that are sure to impress even the most discerning palates.
Let's start with City Scape Winery in Pelzer. It's one of the upstate's premier wineries with their award-winning Pinot Noir and Peach wines. They're not just about great wines though; they also offer tours where you can learn all about their wine-making process.
Then there's Irvin-House Vineyards on Wadmalaw Island near Charleston. This is the only domestic winery in town producing authentic Muscadine wine – a true Southern classic! Their 'Wine Down' events are ever-popular, featuring live music, local food vendors and of course, plenty of wine tasting.
Over at Victoria Valley Vineyards nestled within the scenic hills of northern Greenville County, it feels like you've stepped into a little slice of Europe. This sprawling estate offers French-style wines paired with breathtaking views – it doesn't get much better!
Here's a quick snapshot:
| Vineyard | Location | Speciality |
| --- | --- | --- |
| City Scape Winery | Pelzer | Pinot Noir & Peach Wines |
| Irvin-House Vineyards | Wadmalaw Island/Charleston | Muscadine Wine |
| Victoria Valley Vineyards | Northern Greenville County | French-style Wines |
But remember folks, these are just a few examples! There are countless other vineyards dotted around South Carolina waiting for your visit.
Deep Water Vineyard
La Belle Amie
Enoree River Winery
So go ahead and plan your trip! You'll discover that South Carolina isn't only about peach tea or shrimp-and-grits – it's got some serious vino game too!
South Carolina's Award-Winning Wines and Wineries
Hold on to your wine glasses, folks! We're about to embark on a journey through some of South Carolina's most acclaimed vineyards. Home to rich soils and favorable climate, the Palmetto State has been producing award-winning wines that have been making waves in the world of viticulture.
Let's start with Deep Water Vineyard, nestled on charming Wadmalaw Island. It's the state's only domestic winery that grows 100% of its grapes in-house. Their standout Muscadine wine received accolades as one of the best in class at multiple regional wine competitions. If you're looking for a fruity, semi-sweet sip with a tart finish, this is your go-to spot!
Next up, we've got Victoria Valley Vineyards. Located in the stunning foothills of The Blue Ridge Mountains, their European-style wines are often compared with those from famed French regions – quite an achievement right? They specialize in Vinifera grape varietals such as Cabernet Sauvignon and Merlot which have earned them several awards at national level.
We can't talk about award-winning wines without mentioning La Belle Amie Vineyard located near North Myrtle Beach. Known for their Twisted Sisters line-up, they've snagged numerous medals over the years including a prestigious Double Gold at an international competition for their Vintner's Red Reserve.
Now let's not forget Irvin~House Vineyards, another gem from Wadmalaw Island known for its distinctive Southern flavors. Their Magnolia white wine has won hearts (and taste buds) across various state-level competitions due to its unique blend featuring muscadine grapes.
So there you have it – just a glimpse into some of South Carolina's top-notch wineries that are delighting palates and winning awards left and right! Whether you're a seasoned oenophile or simply enjoy good vino now and again – these vineyards offer something excitingly delicious for every kind of wine lover out there.
Hidden Gems: Lesser-Known Vineyards Worth Visiting
You're probably already familiar with the big names in South Carolina wine-making. But did you know there are some lesser-known vineyards that are definitely worth a visit? Here, we'll shine a spotlight on these hidden gems.
Our first stop is Deep Water Vineyard, tucked away on Wadmalaw Island outside of Charleston. This family-owned winery boasts 48 acres of muscadine grapes – the only grape variety native to America and perfect for our state's hot climate! You can taste their award-winning wines in a relaxed setting, and they even host weekly events like Wine Down Wednesday. It's an experience you won't want to miss.
Next up is Enoree River Winery located in Newberry. Surrounded by picturesque views, this boutique vineyard offers unique wines made from locally grown fruits other than grapes! Imagine sipping raspberry or peach wine while watching the sunset over their lush vineyards… sounds heavenly, right?
Don't forget about La Belle Amie Vineyard nestled in Little River. Known for its Southern hospitality and European-style wines, it's another must-visit spot for any wine lover! They host regular music festivals throughout the year where you can enjoy great tunes paired with fantastic wines!
Finally, let's head over to Spartanburg where CityScape Winery waits to surprise you with its innovative approach to wine-making! They've got everything from classic varietals like Cabernet Sauvignon and Chardonnay to something unexpected like their Pineapple Riesling or Chocolate Covered Strawberry dessert wine.
So if you find yourself wanting more beyond the usual suspects in South Carolina's viticulture scene:
Deep Water Vineyard
Enoree River Winery
La Belle Amie Vineyard
CityScape Winery
These hidden gems sure deserve your attention – each offering something unique and memorable that sets them apart from larger establishments. Cheers to discovering new favorites!
Organic and Sustainable Practices in SC Vineyard Management
You're probably wondering, how do South Carolina vineyards keep their operations sustainable? Well, the answer is through a combination of organic farming techniques and innovative technologies. Let's dive right into what these eco-friendly practices look like.
First off, many vineyard owners have turned to organic farming methods. This means they've ditched synthetic pesticides and fertilizers for natural alternatives to maintain the health of their vines. It's a move that not only benefits the environment but also enhances the quality of wine produced. For instance, Victoria Valley Vineyards has committed to such practices, resulting in an impressive collection of award-winning wines.
In addition to going organic, some vineyards are also embracing renewable energy sources like solar power. Over at City Roots Urban Farm, they're using solar-powered irrigation systems for water management – a smart way to conserve resources while reducing carbon footprint.
Moreover, waste management is another crucial aspect of sustainability in vineyard management. Many SC vineyards adopt composting techniques where grape skins and seeds leftover from winemaking get turned into nutrient-rich soil amendments.
Lastly, let's not forget about water conservation – an important practice especially considering South Carolina's warm climate. Techniques such as drip irrigation and rainwater harvesting help ensure that no drop goes wasted!
To sum it up:
Organic farming practices are widely adopted by SC vineyards.
Renewable energy usage (like solar power) is on the rise.
Composting helps with effective waste management.
Water conservation measures are pivotal given the state's climate conditions.
So next time you enjoy a bottle from one of South Carolina's excellent wineries remember – it isn't just about great taste but also an ode to sustainability!
Conclusion: Savoring the Best of South Carolina's Vineyards
What a journey, right? You've discovered the finest vineyards that South Carolina has to offer. Whether you're a wine connoisseur or someone who just enjoys an occasional glass, these vineyards provide something for everyone.
Let's not forget about those stunning views and picturesque landscapes that make each vineyard visit even more special. They're like paintings come alive! From rolling hills to lush greenery, your eyes are in for a feast too.
And then there's the wine. Oh, the wine! It's not only about sipping it—it's also about understanding its story. Each winery offers unique varietals and blends that truly encapsulate what South Carolina is all about.
Here are some highlights:
Irvin-House Vineyards' muscadine wines with their sweet finish.
The European-style offerings from Victoria Valley Vineyards.
La Belle Amie Vineyard's unique pairing events.
Deep Water Vineyard's eco-friendly practices.
These aren't just wines—they're experiences waiting to be uncorked and savored. So next time you're looking for an adventure or a relaxing day out, why not head over to one of these fabulous vineyards?
So go ahead—pack that picnic basket, call up some friends, and get ready to explore and enjoy South Carolina's best vineyards. In every sip you take, you'll taste the passion and hard work put into each bottle by people who love what they do.
Remember this though: while it's fun exploring different vineyards on your own terms, don't shy away from guided tours either! They can give you deeper insights into winemaking process as well as interesting tidbits about the history of these establishments.
All said and done, it won't matter if you're a seasoned sommelier or a casual enthusiast – every drop of South Carolina wine is bound to leave an imprint on your palate!
Ladies & gents… here's raising a toast to good times at South Carolina's best vineyards!