You might be thinking, "Kansas? Wine?" But believe it or not, the Sunflower State is home to some of the most unique and charming vineyards in the Midwest. Let's get one thing straight: Kansas is more than just wheat fields and tornadoes. It's a place where grapevines thrive, producing wines that are as rich and varied as the state's history.
In fact, Kansas has been making wine for centuries. The fertile soil here gives a distinct character to the grapes grown, leading to vibrant wines that you'll love discovering. So put aside your preconceptions – we're about to dive into some of Kansas' best vineyards.
Whether you're a seasoned oenophile or someone who simply enjoys sipping on something sweet while soaking up beautiful views, there's a vineyard in Kansas with your name written all over it. Buckle up! We're embarking on an exciting journey through sun-drenched fields laden with luscious grapes ready for harvest. Ready to uncover these hidden gems?
Exploring the Beauty of Kansas Vineyards
Should you find yourself in the heartland of America, make sure to take a detour and dive into the lush vineyards of Kansas. You'll discover that it's not just wheat fields that dominate this state's landscape. Boasting over 35 active wineries, Kansas has been quietly cultivating its wine industry for years.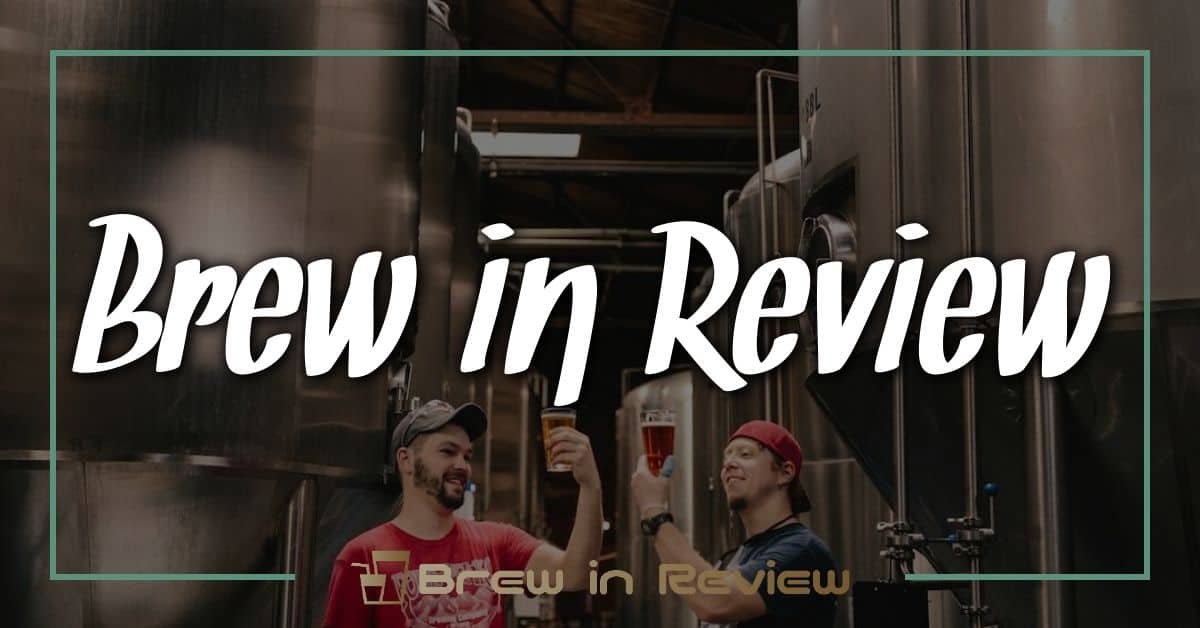 Your journey might start with Somerset Ridge Vineyard & Winery, nestled between Louisburg and Paola. They're one of the largest vineyards in Kansas, spanning over 20 acres! Plus, they're no newbie to the game – Somerset has been perfecting their craft since 2001.
Location: Somerset Ridge Vineyard & Winery
Acres: Over 20
Established: 2001
If you're looking for something smaller yet equally enchanting, venture to Rowe Ridge Vineyard & Winery in Kansas City. It's family-owned and provides an intimate wine-tasting experience where you often can meet the owners themselves!
Kansas isn't just about size and intimacy though; it also offers diversity. Take a trip down south to Grace Hill Winery near Whitewater – they offer an astounding selection of wines from dry reds to sweet whites!
Now don't be fooled into thinking these are all there is! You'll find a plethora of hidden gems scattered around this sunflower state.
Remember, each vineyard tells its own story through its unique blend of soil, climate, grape varieties, and passionate winemakers. So grab your map (or GPS), hit the road and let your taste buds guide you on a flavorful adventure through the stunning vineyards of Kansas.
Top-Rated Vineyards in Kansas: An Overview
Kansas might not be the first place that pops into your mind when you think about wine country, but you'd be surprised at its hidden gems. Deep in America's heartland, Kansas boasts a variety of vineyards and wineries sure to satisfy even the most discerning palates.
Let's kick off with Somerset Ridge Vineyard and Winery. Nestled near the beautiful Somerset community, it's one of Kansas' largest family-owned wineries. Its wines are made from 100% locally-grown grapes and have won numerous awards both regionally and nationally.
Then there's Holy-Field Vineyard & Winery, founded by a father-daughter team passionate about crafting exquisite wines. It's situated in Basehor, where fifteen acres of vine-growing goodness awaits you. Holy-Field is famous for their Seyval Blanc and Chardonel blends which never fail to impress.
Lying on the outskirts of Wichita is Grace Hill Winery. Here they produce small batches of handcrafted wine using only Kansas-grown grapes. Their White Demi-Sec is particularly noteworthy – a perfect blend of sweet and tart making it an absolute crowd pleaser.
Not too far away is Wyldewood Cellars, another award-winning winery worth mentioning. They specialize in producing elderberry wine from 100% pure juice with no added colors or flavors.
Now let me tell you about BlueJacket Crossing Vineyard & Winery near Lawrence – it's a true testament to sustainable farming practices with its eco-friendly approach towards viticulture.
Somerset Ridge Vineyard and Winery
Holy-Field Vineyard & Winery
Grace Hill Winery
Wyldewood Cellars
BlueJacket Crossing Vineyard & Winery
Your journey through Kansas' top-rated vineyards wouldn't be complete without paying these places a visit! Remember to taste responsibly as you explore these remarkable havens for wine enthusiasts.
Unearthing the Unique Wine Varieties of Kansas
You might think that Kansas, with its vast plains and picturesque sunsets, wouldn't be a mecca for wine lovers. But you'd be surprised! The Sunflower State is home to a fantastic array of vineyards that are producing some truly unique wine varieties.
In central Kansas, there's Smoky Hill Vineyards & Winery. They're making waves in the state's wine scene with their Buffalo Red and Buffalo White wines. Made from 100% Kansas-grown grapes, these wines offer a taste of the state like no other. You'll find hints of blackberry in their red and nectarine in their white; it's an unexpected flavor journey right in the heartland!
Moving eastward, Somerset Ridge Vineyard & Winery offers another delightful twist on traditional wines. Their Citron is a semi-dry white made from Vignoles grapes which gives it an exotic citrus flavour profile. Plus, they've got a marvelous Crimson Cabernet – a hybrid grape variety developed at K-State University specifically for growing conditions in Kansas.
In addition to these gems:
Wyldewood Cellars specializes in elderberry wine that's both sweet and tart.
Grace Hill Winery features an award-winning Chambourcin Reserve red full-bodied with dark fruit flavors.
Stone Pillar Vineyard & Winery produces Johannisberg Riesling known for its off-dry crispness.
As you can see, there's more than meets the eye when it comes to winemaking in Kansas. It isn't just about cornfields and cowboy boots here! Instead, you'll find innovative wineries pushing boundaries and creating wines as unique as the state itself.
So next time you're passing through or planning your next staycation, consider exploring these local vineyards where you'll uncover diverse flavors rooted deeply in this beautiful Midwestern land.
Sustainable Practices in Kansas's Best Vineyards
If you're a wine lover and an eco-conscious individual, you'll be pleased to hear that many of the best vineyards in Kansas are adopting sustainable practices. Let's take a closer look at what some of these vineyards are doing to protect our planet while producing top-notch wines.
First off, let's talk about Somerset Ridge Vineyard and Winery. They've been leading the charge by using organic farming methods. Yep, they've ditched synthetic pesticides and fertilizers! Instead, they use compost and cover crops to enrich their soils naturally.
Next on our list is Holy-Field Vineyard & Winery, which is taking sustainability to heart with their water conservation efforts. They have installed drip irrigation systems that accurately deliver water straight to the roots of grapevines. This method not only conserves water but also prevents disease by keeping the vines' foliage dry.
Over at BlueJacket Crossing Vineyard & Winery, they're focusing on energy efficiency. How? By using solar panels! These aren't your run-of-the-mill solar panels either – they're specially designed for agricultural use. The winery runs almost entirely on this renewable energy source.
Don't forget about Wyldewood Cellars though! They make sure that sustainability doesn't stop once the grapes are harvested. Any leftover materials from winemaking, like grape skins and stems, are composted or used as mulch in their vineyards instead of being sent to landfill sites.
The cherry on top? All these vineyards encourage visitors to recycle during their visits!
So there you have it – a peek into how Kansas's finest vineyards are making strides towards more sustainable winemaking practices.
Noteworthy Events at Premier Kansas Vineyards
Kansas vineyards are more than just beautiful landscapes and delicious wines. They're also hotspots for some truly memorable events. Let's dive into a few of them.
First up, there's the 'Winery After Hours' event that takes place at the Somerset Ridge Vineyard and Winery. Here, you get to unwind under the stars with live music, gourmet food trucks, and – you guessed it – plenty of wine! It's a great way to spend your evenings in summer – or any season, really.
Then there's the annual Grape Stomp held at Grace Hill Winery. Ever wanted to relive that famous 'I Love Lucy' scene? This is your chance! You'll get to stomp on grapes with bare feet – all while enjoying live music and sampling some award-winning wines. It's one fun-filled day that you won't want to miss!
What about an educational experience? The Wine & Dine event at BlueJacket Crossing Vineyard offers wine pairing dinners where you learn how certain foods can enhance your wine tasting experience. Their expert winemakers guide you through each course, creating a unique dining adventure not easily forgotten.
And we can't forget about local festivals like the Kansas Wine & Jazz Festival held annually in Topeka. With live jazz performances by top-notch musicians and tastings from some of Kansas' best wineries, this festival celebrates both music and wine lovers alike.
Each year these quintessential vino gatherings offer something different, always keeping things fresh for repeat attendees while welcoming newcomers with open arms (and full glasses!). So why not mix up your usual routine with one (or all!) of these noteworthy events? Trust me; they're worth uncorking!
Touring the Award-Winning Vineyards of Kansas
Can you imagine yourself sipping on a glass of fine wine while soaking up the views of beautiful vineyards? Well, we're about to take you on a virtual tour through some of Kansas's award-winning vineyards. Buckle up!
Let's kick things off with Somerset Ridge Vineyard and Winery. Located in Miami County, it's one of the largest family-owned vineyards in Kansas. They've been producing quality wines since 2001. Known for their Bordeaux-style reds and crisp whites, they've bagged numerous awards over the years.
Next on our list is Grace Hill Winery. Nestled in Whitewater, this vineyard offers an impressive selection of wines from dry reds to sweet whites – there's something for everyone! Their spectacular tasting room overlooks 14 acres of lush grapevines – talk about a view!
Then there's Wheat State Wine Co., based out of Winfield. They're relatively new but don't let that fool you! They've already made quite a splash in the industry with their unique blends and innovative winemaking techniques.
Here are some numbers that might interest you:
| Vineyard | Established Year | Acres |
| --- | --- | --- |
| Somerset Ridge | 2001 | 20 |
| Grace Hill | 2010 | 14 |
| Wheat State Wine Co. | 2008 | Unknown |
Last but not least, if you're looking for something slightly different, why not try Holy-Field Vineyard & Winery? This family-run business is located in Basehor and has picked up multiple awards for their delectable fruit wines.
Remember folks, these are just a few examples. The Sunflower state boasts many other fantastic vineyards worth exploring too! Whether you're a wine connoisseur or simply enjoy a leisurely sip now and then – Kansas certainly won't disappoint when it comes to stunning scenery paired with delightful wines.
So go ahead and add touring these award-winning vineyards to your bucket list – you'll thank us later!
The Impact of Kansas' Terroir on Its Wines
When you're sipping a glass of vino from the Sunflower State, ever wondered what makes it taste so unique? Well, it's all about terroir. If you're new to this term, let me break it down for you – terroir refers to the complete natural environment in which a particular wine is produced. And boy does Kansas have a fascinating one!
Kansas' terroir stands out due to its distinctive climate and soil composition. Known for its hot summers and frigid winters, Kansas has an extreme continental climate that significantly influences the characteristics of its wines. These dramatic temperature swings lead to hardy grapes that imbue their wines with complexity and bold flavors.
Dive into the soil, and you'll find another layer to the story! The state boasts a variety of soils ranging from fertile loam in eastern regions to sandy soils out west. This diversity contributes greatly towards producing different styles of wine across the region. For instance, vineyards planted in areas with rich loamy soils tend to produce vibrant whites while those grown on sandy terrains lean towards fuller-bodied reds.
Now let's talk numbers:
| Soil Type | Wine Style |
| --- | --- |
| Loamy Soil | Vibrant Whites |
| Sandy Soil | Fuller-bodied Reds |
What's more intriguing is how these elements interplay throughout different parts of Kansas. Take Somerset Ridge Vineyard & Winery located in Miami County as an example – they take advantage of their limestone-laden soils combined with cool evening breezes off nearby hillsides creating crisp yet robust wines.
So next time you pour yourself a glass from one of Kansas' fine vineyards remember there's more than just grapes going into your drink – there's a whole lot of heartland terroir too! That being said, if you've got an adventurous palate, why not try exploring various regional styles within Kansas? You'll be amazed at how much variation can stem from just one state's terrain!
Conclusion: The Unparalleled Charm of Kansas Vineyards
In the heart of America, you've discovered an unexpected gem, haven't you? It's been a remarkable journey through the vineyards of Kansas. You've experienced the rich flavors, met passionate winemakers, and savored landscapes that are nothing short of picturesque.
The wines produced in Kansas have a unique character that's hard to find elsewhere. These are wines shaped by rolling hillsides, warm summer days and cool nights – elements that come together to create an extraordinary balance on your palate. From full-bodied reds that linger long after your last sip, to light whites bursting with crispness and vitality, it's clear these vineyards are onto something special.
And let's not forget about those hidden gems! Perhaps you've fallen for the charm of Somerset Ridge Vineyard & Winery or were swept away by the stunning views at Holy-Field Vineyard & Winery. Maybe it was BlueJacket Crossing Vineyard & Winery that won you over with its award-winning blends.
Here's what we've covered:
Somerset Ridge Vineyard & Winery
Holy-Field Vineyard & Winery
BlueJacket Crossing Vineyard & Winery
These aren't just places where wine is made; they're destinations brimming with rural beauty and warm hospitality. They're where memories are created with every glass raised high in celebration.
But don't just take our word for it! Go out there and explore them yourself because no one can tell your taste buds what they'll enjoy most. After all, isn't life too short for anything but great wine?
So here's to Kansas vineyards – their resilience in challenging climates, their commitment to quality and innovation, and their unrivaled charm. You've seen how they turn mere grapes into magic liquid – now wouldn't you agree they deserve a toast?