If you're a whiskey lover, Colorado's got your back! The Centennial State is home to some of the best distilleries in the country. And these aren't your run-of-the-mill operations; we're talking about craft distilleries that are as unique and diverse as Colorado itself.
Have you ever wondered where that smooth, amber liquid in your glass comes from? Well, let me tell ya, it's not just about fermenting grains. It's an art form steeped in tradition and innovation – blending old world techniques with new age twists. From grain to bottle, each step is meticulously carried out to create something truly special.
Whether you lean towards bourbon or rye, moonshine or malt whiskey – Colorado distilleries have got it all! So buckle up and get ready for a mouthwatering journey through the finest spirits this state has to offer.
Exploring Colorado's Top Distilleries
Hey there, whiskey connoisseurs and spirit enthusiasts! Buckle up because we're about to embark on a flavorful journey through some of the finest distilleries nestled in the heart of Colorado. These aren't your run-of-the-mill booze factories, they're places where art meets science to create liquid gold.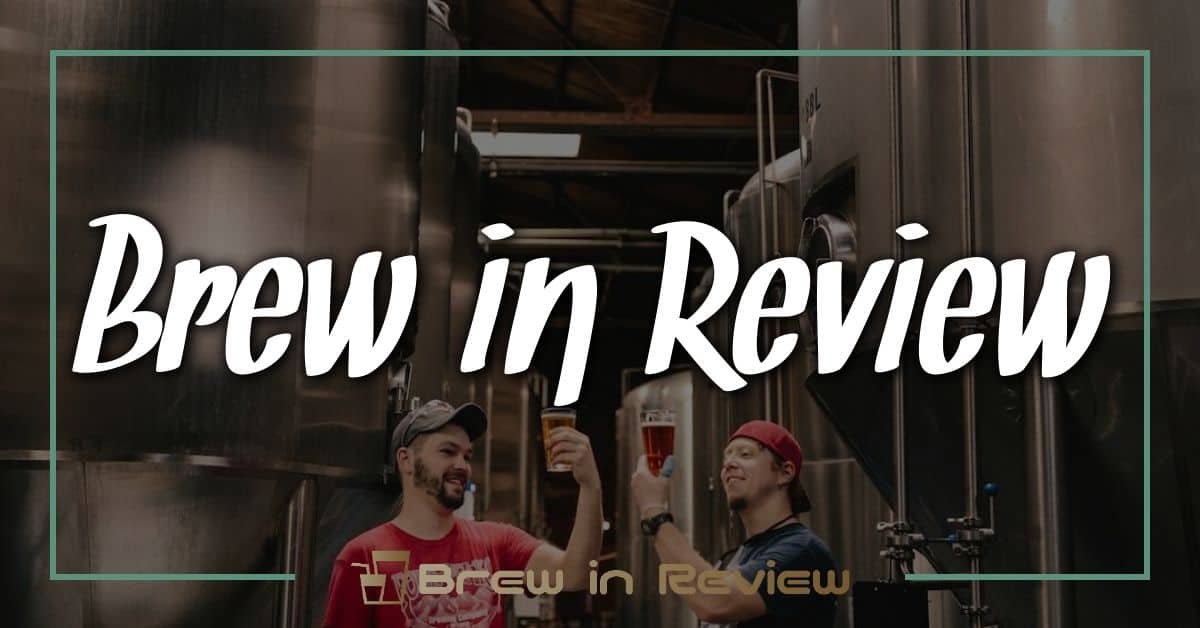 Our first stop is Stranahan's Colorado Whiskey situated in Denver. It holds the prestigious title as the pioneer of American Single Malt Whiskey. You'll be intrigued by their robust collection that ranges from their signature Stranahan's Original to their rich, smoky tasting Diamond Peak. They even offer distillery tours where you can get a behind-the-scenes look at how their delightful whiskey is made.
Next, let's scoot over to Breckenridge Distillery touted as "the world's highest distillery". Nestled at 9600 feet above sea level in Breckenridge, it showcases breathtaking views and equally astonishing spirits. Their Bourbon has been racking up awards left and right for its unique blend that includes snowmelt from the Rocky Mountains.
Don't forget about Leopold Bros., another Denver gem known for its environmental stewardship along with producing top-notch spirits. Their whiskies undergo fermentation with open-air tanks – a risky move that pays off handsomely by imparting unique flavors into each batch.
Hopping over to Palisade now, you'll find Peach Street Distillers, a fun loving crew who believe in taking risks when it comes to crafting out-of-this-world spirits like pear brandy or goat vodka (yes, you read that right!).
Last but definitely not least on our list is Woody Creek Distillers, an Aspen-based company using 100% locally sourced ingredients for their vodka production – talk about commitment!
Throughout this spirited journey across Colorado's best distilleries, remember: It's not just about what's inside your glass; it's also about appreciating the craftsmanship put into each drop and celebrating those who make sipping all these wonderful spirits possible!
A Guide to Denver's Best Distilleries
Tucked away in the heart of the Rocky Mountains, Denver's got its fair share of spectacular distilleries. So strap on your cowboy boots and let's take a virtual tour of some of these liquid gold mines.
Stranahan's Colorado Whiskey is one you've gotta check out! You'll be swept off your feet by their smooth single malt whiskey, made with pure Rocky Mountain water. They offer tours and tastings where you can get a firsthand look at how their spirits are crafted. Isn't it exciting?
Now imagine this: An unassuming garage door opens up to reveal Laws Whiskey House, another gem in Denver's distillery scene. Their mission? To create whiskey that captures Colorado's rugged character – and boy, do they deliver! From grain-to-glass bourbon to rye whiskey, everything here is distilled with locally-sourced ingredients. It's not just about tasting good drinks; it's about experiencing a piece of Colorado heritage.
Next stop – Mile High Spirits. This place serves up everything from vodka to gin to rum – all under one roof! But what makes them stand out? Well, they're one of the few places that also have an in-house dance floor for when those spirits make you want to groove!
Let's not forget The Family Jones Spirit House either. It boasts an intimate atmosphere where you can sip on house-made spirits while enjoying views of their gleaming copper stills.
And there you have it folks! These are just a handful examples from Denver's vibrant distillery scene:
Stranahan's Colorado Whiskey
Laws Whiskey House
Mile High Spirits
The Family Jones Spirit House
Each offering a unique taste that encapsulates the spirit (pun intended) of Denver itself.
Savoring Spirits: Boulder's Premier Distilleries
Boulder, Colorado isn't just about the great outdoors. It's also home to some top-notch distilleries that you surely wouldn't want to miss. Whether you're a whiskey enthusiast or a gin connoisseur, we've got you covered.
First on our list is Vapor Distillery. Inspired by traditional Irish methods, this place has been serving up award-winning spirits since 2007. Their Ginskey Barrel Aged Gin even bagged the "Best Cask Gin in the World" title at the 2015 World Gin Awards! Now if that doesn't make your mouth water, I'm not sure what will.
Next up, let's take a trip down Pearl Street to J&L Distilling Company. This micro-distillery specializes in vodka and schnapps with a twist – all their products are made using only local organic grains and Rocky Mountain snowmelt water for that pure, crisp taste.
Then there's Deviant Spirits (DV8), known for their unique rice-based vodkas. You heard it right – RICE! They use different kinds of rice from around the world resulting in an unparalleled smoothness and variety of flavors.
Here's how these three distilleries stack up:
| Distillery | Specialty | Noteworthy Mention |
| --- | --- | --- |
| Vapor | Whiskey & Gin | Best Cask Gin in the World (2015) |
| J&L | Vodka & Schnapps | Uses local organic grains and Rocky Mountain water |
| DV8 | Rice-based Vodka | Unique flavors due to international rice varieties |
Remember though, this is just a snapshot of what Boulder has to offer when it comes to crafted spirits! There are countless more gems hidden throughout this vibrant city waiting for your discovery.
Colorado Springs: A Haven for Whiskey Lovers
Imagine savoring a glass of finely crafted whiskey, with the majestic Pikes Peak as your backdrop. Sounds like heaven, right? Well, that's exactly what you'll find in Colorado Springs. This city is home to some of the finest distilleries that not only offer you excellent drinks but also an experience steeped in tradition and innovation.
First off, let's talk about Distillery 291. It's not just a local favorite; it's got international acclaim under its belt too! Their "291 Colorado Bourbon Whiskey" snagged the World's Best Rye at the 2018 World Whiskies Awards. What makes them so special? They use locally sourced grains and age their spirits on Aspen staves which imparts a unique flavor profile to their whiskeys.
Just down the road, you'll find Axe and The Oak Distillery nestled within Ivywild School – an old elementary school turned food hall. These folks are serious about their craft. Their whiskies are made using pure Rocky Mountain water and carefully chosen grains resulting in rich flavors that scream 'Colorado'.
Distillery 291

Speciality: Whiskeys aged on Aspen Staves
Award: World's Best Rye at the 2018 World Whiskies Awards

Axe and The Oak Distillery

Location: Ivywild School
Speciality: Pure Rocky Mountain water used for whiskies
For those who love variety, head on over to 3 Hundred Days of Shine. This place pays homage to moonshine history while serving up some truly inventive flavors like apple pie or margarita-flavored moonshine!
Finally, can we talk about how amazing it is just to tour these places? Each distillery has its own vibe — from rustic barn-style buildings to sleek tasting rooms with stunning mountain views. Plus, many offer tours where you can learn about their process (and maybe even get a free sample!).
The Unique Craft of Aspen's Distilleries
Tucked away in the stunning mountains of Colorado, you'll find a hidden gem – Aspen's world-class distilleries. Sure, you've heard about their ski slopes and luxury resorts, but did you know that this picturesque town is also home to some remarkable distilleries? Let's take a peek into what makes these boozy havens so special.
First off, we have Aspen Distilling Company. They're all about handcrafting spirits with locally sourced ingredients. Their signature gin? It's infused with botanicals grown right there in the Colorado Rocky Mountains! You can't get more local than that!
Moving on, Woody Creek Distillers deserves a mention too. These guys take 'farm-to-bottle' seriously—growing their own potatoes for vodka and even using pure Rocky Mountain spring water! Talk about dedication to quality.
But don't just take my word for it: here are some numbers to back it up.
| Distillery | Signature Spirit | Local Ingredients Used |
| --- | --- | --- |
| Aspen Distilling Co. | Gin | Botanicals from the Rockies |
| Woody Creek Distillers | Vodka | Homegrown Potatoes & Spring Water |
Another noteworthy spot is Marble Distilling Co., where sustainability is king. They've designed an innovative system that recycles 100% of their process water and harvests energy from each run!
All these distilleries offer tours where they share fascinating stories behind their brands and craft processes. So next time you're in Aspen, why not swap your ski poles for tasting glasses?
So there you have it! Nowhere else will you find such a unique blend of passion, craftsmanship and dedication to local ingredients as in Aspen's vibrant distillery scene.
Small-Batch Gin and Vodka in Fort Collins
In the heartland of Colorado, nestled between craggy mountain peaks and sprawling fields, you'll find a haven for lovers of craft spirits – Fort Collins. This charming city is home to an impressive array of small-batch distilleries that are shaking up the spirit world with their innovative approach to gin and vodka production.
One name that's been making waves is CopperMuse Distillery. They've taken the art of distillation back to its roots by focusing on small batch production. With their meticulously crafted recipes, they've managed to create some truly outstanding spirits. Their Vertueux Vodka has earned rave reviews for its smooth, clean finish while their refreshing Blackberry Basil Infused Vodka is a hit among those who appreciate a fruity kick in their cocktail.
CopperMuse Distillery

Vertueux Vodka
Blackberry Basil Infused Vodka
Not far behind in terms of popularity is Elevation 5003 Distillery. They're all about celebrating local ingredients and their spirits reflect this philosophy perfectly. Their ForeFront Gin features botanicals sourced from the surrounding areas, creating a unique taste profile that can't be found anywhere else.
Elevation 5003 Distillery
What sets these distilleries apart isn't just the quality of their products but also their commitment to sustainable practices. Old Town Distilling Co., another must-visit spot in Fort Collins, runs entirely on renewable energy sources! Here you'll find exceptional organic gins and vodkas which are not only delicious but also eco-friendly.
Old Town Distilling Co

Organic Gins
Organic Vodkas
Whether you're a seasoned connoisseur or new to the world of craft spirits, there's no denying that Fort Collins' small-batch gin and vodka scene offers something for everyone. So why wait? Head over there today and experience it for yourself!
Farm-to-Bottle: Organic Distilleries in Colorado
Hold on to your hats, folks! We're about to take a deep dive into the farm-to-bottle movement that's been shaking up Colorado's distillery scene. By championing organic farming methods and local sourcing, these trailblazing distilleries are not just creating fantastic spirits – they're also nurturing their local communities and the planet.
Let's start with Peak Spirits, nestled in the heart of the Rocky Mountains. They've earned their reputation by producing BioDynamic® certified spirits from fruits and grains grown on their own farm. You'll be hard-pressed to find a more authentic expression of Colorado soil in a bottle!
Next up, we have Woody Creek Distillers. This Aspen-based operation manages every step of production for their award-winning spirits – from growing potatoes on their own farm to distillation and bottling. It doesn't get much fresher than this!
Meanwhile, over in Crested Butte, you'll discover Montanya Distillers who are making waves with their high-altitude rum distilled entirely from non-GMO Louisiana sugar cane. They're proving that organic isn't just for vodka or gin!
Here's some quick numbers:
| Distillery | Speciality |
| --- | --- |
| Peak Spirits | Biodynamic |
| Woody Creek Distillers | Vodka |
| Montanya Distillers | Rum |
These aren't the only players though! Keep your eyes peeled for other organic heroes like Leopold Bros, who use traditional malting methods for all of their small-batch whiskeys, and Dancing Pines Distillery, who source locally whenever possible while focusing on artisanal quality.
So there you have it! Whether you're an eco-conscious consumer or simply appreciate top-notch liquor, these innovative distilleries are crafting sustainable spirits without sacrificing flavor. As we continue our journey through Colorado's best distilleries, let's raise a glass to these pioneers – they're truly leading the charge towards greener pastures!
Conclusion: The Ultimate Colorado Distillery Experience
So, you've come to the end of our distilleries tour. Hopefully, you're buzzing with excitement and ready to hit the road! Colorado's distillery scene is vibrant, diverse, and full of surprising delights. Just a few highlights include:
Stranahan's Colorado Whiskey in Denver for their smooth single malt
Breckenridge Distillery in Breckenridge for some high-altitude spirits
Leopold Bros. Distillery in Denver for their fruit brandies and liqueurs
Woody Creek Distillers in Basalt for one-of-a-kind potato vodka.
It's hard to pick just one favorite from this impressive list. But that's the beauty of it – there's something here for everyone!
Remember though, while each distillery has its own unique charm and specialty drinks, they all share a common thread – a passion for creating top-notch spirits using local ingredients. They're not just serving up great booze; they're spotlighting Colorado's natural bounty.
But don't take our word for it! Get out there and start exploring these fantastic locations on your own terms. Whether you're a seasoned whiskey connoisseur or new to the world of spirits, we bet you'll find something that tickles your taste buds.
In conclusion? There's no doubt about it – if you're looking to enjoy an unforgettable distillery experience, then Colorado should be at the top of your list.
As always folks, drink responsibly! We can't wait to hear about all your amazing adventures around Colorado's best distilleries.