Delaware, small but mighty, packs a punch when it comes to local distilleries. Now you're probably wondering, "Which are the best distilleries to visit?" Don't worry, we've got your back! This tiny state is brimming with places that'll give your palate a run for its money.
From grain-to-glass operations using homegrown ingredients to innovative mixologists creating unique spirits – there's something here for every booze enthusiast. Whether you're a whiskey lover or vodka aficionado, Delaware's distillery scene won't disappoint you. You're bound to uncover some hidden gems tucked away in the heart of this East Coast state.
So let's take a journey together through Delaware's top-notch distilleries. Remember, it's not just about sampling their offerings; it's also about appreciating the craft and passion poured into each bottle. So buckle up and get ready – your spirited adventure awaits!
Exploring Delaware's Distillery Scene
Hey there, whiskey enthusiasts! You're in for a real treat as we delve into the vibrant distillery scene that's booming right over in Delaware. If you've got a penchant for top-notch spirits, then this state should definitely be on your radar. Why? Well, let's just say it has an array of distilleries that are really pushing the envelope!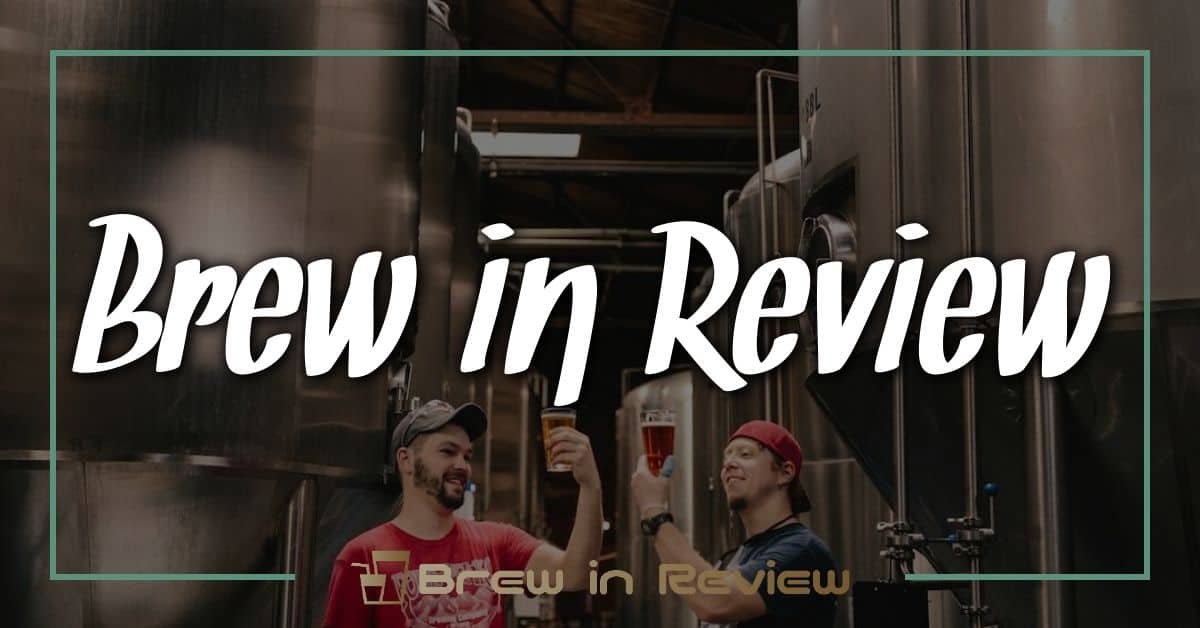 You might think of Delaware as small and unassuming – but oh boy, is its distilling game strong! Each distillery here offers something unique to visitors. From Beach Time Distilling's laid-back vibe (where it's always "beach time") to the historic charm of Painted Stave Distilling housed in an old movie theater – there's no shortage of character or flavor.
One key player worth mentioning is Dogfish Head Distillery. They've been shaking up the industry with their bold and innovative spirits since 2002. It's not just about whiskey here either – they've got vodka and rum that'll knock your socks off too!
But wait – there's more! Let's not forget about Harvest Ridge Winery & Distillery known for their farm-to-bottle approach ensuring quality and fresh ingredients make their way into every bottle. Then you have Brandywine Branch Distillers who have taken craft distilling to a whole new level with their handcrafted gins.
Here's a quick rundown:
Beach Time Distilling: Known for a relaxed atmosphere
Painted Stave: Combines history with modern spirit-making
Dogfish Head: Bold & innovative products
Harvest Ridge: Farm-to-bottle approach
Brandywine Branch: Exceptional handcrafted gins
So, what are you waiting for? It's high time you discovered what makes Delaware's distilleries so special! Just remember to sip responsibly as you explore this spirited scene!
The Craft of Distilling in Delaware
Delaware may be small, but it's got a big heart for distilling. It's brimming with top-notch distilleries that are keeping the centuries-old craft alive and thriving. Each one has its unique spin on the process, resulting in an array of spirits that you'll want to savor slowly.
First off, let's talk about Painted Stave Distilling. Nestled in historic Smyrna, this gem is all about creativity and quality. They handcraft their spirits from scratch, using local ingredients whenever possible. Their Silver Screen Vodka? It's popcorn-flavored! Talk about a twist on tradition.
And then there's Dogfish Head Distillery – you've probably heard of their beer, but did you know they make spirits too? They're committed to innovation just like their brewery counterpart and aren't afraid to experiment. Their Sonic Archeology is a pre-prohibition style cocktail blend that'll knock your socks off.
Next up is Beach Time Distilling in Lewes which takes relaxation seriously. They believe that "Life's A Beach" and aim to encapsulate laid-back beach vibes into every bottle they produce. From rum to gin to vodka, each sip will have you dreaming of sun-soaked days by the shore.
Painted Stave Distilling

Location: Smyrna
Known For: Creativity & Quality Spirits

Dogfish Head Brewery

Location: Milton
Known For: Innovative Beer & Spirits

Beach Time Distilling

Location: Lewes
Known For: Relaxing Beach Vibe Spirits
Of course, these are just a few examples of the fantastic distilleries Delaware has to offer. Each one plays an essential role in keeping the state's distillation heritage alive while pushing boundaries with innovative techniques and flavors. So next time you're planning a trip or simply want something new for your liquor cabinet, don't overlook Delaware – it may surprise you with its distilled delights.
Top Five Must-Visit Distilleries in Delaware
Hey there, whiskey lovers and spirits enthusiasts! Let's dive right into the heart of Delaware and its vibrant distillery scene. You'll want to keep reading if you're keen on exploring some hidden gems and tasting some truly unique flavors.
First up is Painted Stave Distilling located in Smyrna. They've been crafting artisanal spirits since 2011, so they know their stuff pretty well by now. What's cool about Painted Stave is that they host awesome cocktail parties every single month, ensuring your visit isn't just about sampling but having a blast too!
Next on our list is none other than Dogfish Head Distillery in Lewes. Sure, you might know Dogfish for their acclaimed craft beers, but did you know they also produce handcrafted rum, vodka, gin and more? Their commitment to quality ensures each sip you take is one to remember.
Now let's head over to Delaware Phoenix Distillery in Wilmington. This small-batch distillery takes pride in creating top-notch whiskeys using locally sourced ingredients. Here's a fun fact: it's owned and operated by a woman (pretty cool huh?), proving that distillery isn't just a man's world anymore!
Fourth on the docket is Nassau Valley Vineyards, technically not a distillery per se but an award-winning winery offering exquisite brandies produced from their own vineyard grapes. It's absolutely worth checking out for any spirit aficionado who appreciates fine brandy.
Last but not least we have EasySpeak Spirits situated in Milford. Besides producing an array of spirits like vodka, rum, gin – this place doubles as a restaurant serving mouth-watering pizzas alongside their drinks! So why not satisfy both your hunger and thirst at once?
So there you have it folks! These five must-visit venues offer more than just distilled beverages; they provide experiences that are sure to leave an indelible mark on your taste buds!
Unique Spirits from Delaware's Best Distilleries
Delaware's distillery scene is one that you just can't ignore, and it's not just because of the local charm. It's their unique spirits that really steal the show. You're about to embark on a flavor-filled journey exploring some of these enticing elixirs.
Let's kick things off with Painted Stave Distilling, tucked away in Smryna. Their Silver Screen Vodka isn't your typical clear spirit – it has an interesting popcorn twist! Yeah, you heard right – popcorn! They've managed to capture the nostalgic essence of movie nights into a bottle. Now, that's something worth raising a glass to!
Next up, we have Dogfish Head Distillery in Milton. Known for their innovative brews, they haven't shied away from pushing boundaries in spirits either. Take "Sonic Archeology" for example – it's a Prohibition-inspired cocktail mix featuring whiskey, rum and apple brandy all rolled into one irresistible blend.
Over at Beach Time Distilling in Lewes, they're serving up relaxation in every bottle – quite literally! Their Relaxation Rum is distilled from fermented molasses and aged until it achieves caramel-like sweetness with hints of vanilla and spice.
Meanwhile in Wilmington, Brandywine Branch Distillers offer Revivalist Gins each seasonally inspired and uniquely infused reflecting spring (Equinox), summer (Solstice), fall (Harvest) and winter (Expression).
Painted Stave Distilling – Silver Screen Vodka
Dogfish Head Distillery – Sonic Archeology
Beach Time Distilling – Relaxation Rum
Brandywine Branch Distillers – Revivalist Gins
Finally yet importantly are the guys at Liquid Alchemy Beverages. This Wilmington distillery-meets-meadery offers mead & cider hybrids like their Blackberry Conspiracy which combines sweet honey tones with tart blackberries creating an enchanting concoction.
As you can see these aren't your run-of-the-mill spirits; they're a testament to Delaware distilleries' creativity and commitment to craftmanship.
Awards and Recognitions of Delaware Distilleries
Delaware distilleries have been making waves in the spirits industry with their top-notch offerings. You might be wondering, how much recognition have they actually received? Well, buckle up because we're about to dive deep into it.
First off, let's talk about Painted Stave Distilling. This distillery has made quite an impression on the national stage by bagging numerous awards over the years. They're known for their Silver Screen Vodka which won a double gold medal at the San Francisco World Spirits Competition in 2015. How awesome is that?
But wait, there's more! Dogfish Head Distillery isn't just recognized for its incredible beers; its spirits are also turning heads. Their Sonic Archeology cocktail mixture garnered a silver award at the illustrious SIP Awards in 2018.
Now let's shift our focus to Beach Time Distilling. This fun-loving distillery snagged itself a bronze medal at the American Craft Spirits Association competition back in 2017 for their rum offering.
Here's a brief rundown:
| Distillery | Award-Winning Spirit | Award | Year |
| --- | --- | --- | --- |
| Painted Stave Distilling | Silver Screen Vodka | Double Gold Medal (San Francisco World Spirits Competition) | 2015 |
| Dogfish Head Distillery | Sonic Archeology Cocktail Mixture | Silver Award (SIP Awards) | 2018 |
| Beach Time Distilling | Rum Offering | Bronze Medal (American Craft Spirits Association competition) | 2017 |
So there you have it! Delaware may be small when compared to other states, but don't let that fool you! Its distilleries are packing some serious punch and bringing home awards left and right. These recognitions not only celebrate the dedication and craft of these local producers but also position Delaware as a rising star in America's spirits scene.
Sustainable Practices at Delaware's Top Distilleries
Let's dive right in and explore the eco-friendly endeavors of some of Delaware's premier distilleries. You'll be amazed to find out that sustainability isn't just a buzzword for these establishments, it's an integral part of their operations.
Take Painted Stave Distilling, for example. They're committed to minimizing waste by finding innovative uses for leftover grains. Instead of chucking them into the nearest landfill, they're given to local farmers as nutrient-rich feed for livestock. Now, that's what we call a win-win!
Next up is Dogfish Head Craft Brewery which has gone above and beyond in its efforts towards achieving sustainability. They've installed an impressive system that converts wastewater into clean energy! This forward-thinking initiative not only helps save on electricity costs but also significantly reduces their carbon footprint.
Painted Stave Distilling: Utilizes leftover grains as livestock feed
Dogfish Head Craft Brewery: Transforms wastewater into clean energy
Have you heard about Brandywine Branch Distillers? Well, let me fill you in. Their commitment to sustainable practices includes using locally sourced grains and botanicals whenever possible, reducing transportation emissions while supporting local farmers.
And who could forget about Delaware Phoenix Distillery? Don't let their small size fool you! This distillery is big on sustainable practices by recycling waste products and prioritizing water conservation in their production process.
These are just a few examples of how Delaware's top distilleries are setting a high standard when it comes to preserving our environment. So next time you're sipping on your favorite spirit from one of these fine establishments, know that you're supporting not just quality craftsmanship but also vital eco-conscious practices.
Tasting Experiences at Delaware's Premier Distilleries
Ready to journey into the heart of Delaware's distilling scene? Let's dive right in! First stop on your tasting tour has to be the famous Painted Stave Distillery. Here you'll find handcrafted spirits that are as unique as they are delicious. Think along the lines of Candy Manor Gin, a gin distilled with traditional juniper but also boasting sweet notes of vanilla and caramel. Fancy something stronger? Then their Diamond State Straight Bourbon might just hit the spot!
Now let's shift gears a bit and head over to Dogfish Head Distillery. You may already know them for their beer, but let's not overlook their stellar line-up of distilled spirits. From Barrel Honey Rum that tastes like liquid gold, to Sonic Archeology which is a delightful blend of whiskey, rum, and apple brandy – they've got it all!
But wait there's more! How about visiting Beach Time Distilling with its laid-back vibe and top-notch liquors? Don't miss out on trying their award-winning Lemon Vodka or Slow Boat Rum. They say good things take time and these slow-distilled spirits definitely prove so.
And if you're feeling adventurous, why not check out EasySpeak Spirits? It's not just a distillery; it's also an eatery where artisan pizzas meet innovative beverages like vodka infused with pepper or fruit-based brandies!
Painted Stave Distillery: Offers Candy Manor Gin and Diamond State Straight Bourbon among others.
Dogfish Head Distillery: Known for both its beers and variety of unique spirits.
Beach Time Distilling: Home to award-winning Lemon Vodka and Slow Boat Rum.
EasySpeak Spirits: Serves up food alongside inventive drinks like pepper-infused vodka.
So whether you're new in town or just looking for something fun to do over the weekend – touring Delaware's premier distilleries offers an experience you won't forget anytime soon! You're guaranteed great stories, amazing flavors, friendly faces… Oh, did we mention tasty beverages too?
Final Toast: Reflecting on the Best Distilleries in Delaware
Well, you've journeyed with us through the rich heritage and vibrant spirit of Delaware's distilleries. From small-batch artisanal producers to grand establishments steeped in history, we've shared some top-notch spots that are truly worth a visit.
Now, let's raise a glass to these remarkable distilleries! They're not just about creating great spirits – they're about celebrating community, craftsmanship, and local pride.
You might have noticed that each distillery has its own distinct charm. Maybe it's the rustic feel of Painted Stave Distilling or the innovative approach at Dogfish Head Craft Brewery. Perhaps it's the family-focused ethos at Harvest Ridge Winery & Distillery that caught your heart. Or did you get lured by the unique flavors at Beach Time Distilling?
Just remember, every sip tells a story – of grains harvested under clear blue skies, of copper stills gleaming in softly-lit rooms, of casks aging quietly in cool cellars. And behind each bottle is a team committed to their craft and their customers.
So next time when you enjoy your favorite cocktail or savor a neat pour of whiskey or gin from one of these amazing distilleries:
Raise your glass high.
Sip slowly.
Appreciate the effort and passion poured into every drop.
That's what makes these places among the best distilleries in Delaware – they don't just create fantastic spirits; they build experiences around them that genuinely delight and inspire us all.
Here's looking forward to more spirited adventures together! Until then…cheers!
Remember: Enjoy responsibly and always appoint a designated driver if needed.