California, the golden state, is not just known for its sun-kissed beaches and star-studded Hollywood Hills. It's also home to some of the world's finest vineyards! Whether you're a casual wine enthusiast or a seasoned connoisseur, you'll find something to delight your palate in California.
From the fog-laced valleys of Sonoma County to the sun-drenched hills of Napa Valley, each vineyard has its own unique charm and character. Wine tasting in these regions isn't just about savoring exquisite wines; it's an immersive experience that engages all your senses.
So buckle up! You're about to embark on a tantalizing journey through California's top vineyards where stunning landscapes meet exceptional viticulture. The only question left is which one will be YOUR favorite?
Exploring Napa Valley: Top Vineyards
Popping cork, pouring into a glass and sipping slowly – that's the tantalizing allure of Napa Valley. It's more than just wine; it's an experience you'll cherish forever.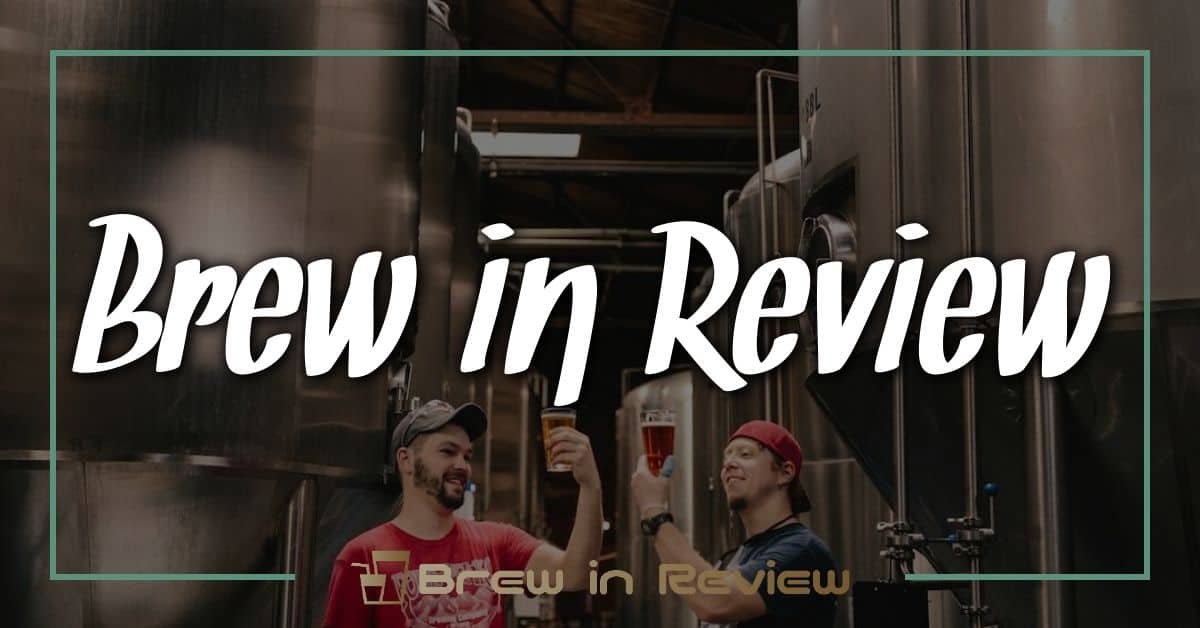 Nestled within California's Wine Country, Napa Valley is home to over 400 distinct vineyards. Each one has its own unique charm and flavor profile, making for an unparalleled wine tasting adventure. Let's take a closer look at some of the top ones worth your visit.
First up, we've got Robert Mondavi Winery. With decades-long history dating back to 1966, this vineyard has been instrumental in putting Napa Valley on the global wine map. Their iconic Cabernet Sauvignon is something you can't miss!
Next on our list is Sterling Vineyards. This winery offers more than just remarkable wines – it also serves up breathtaking views of Napa Valley from its hilltop location. And don't forget their aerial tram ride – it's quite a thrill!
Another must-visit spot is Opus One Winery, a joint venture between two legendary vintners – Robert Mondavi and Baron Philippe de Rothschild. Their collaboration resulted in some truly extraordinary red blends that are loved by connoisseurs worldwide.
If you're looking for something off-the-beaten-path, then check out Frog's Leap. This family-owned vineyard embraces organic farming practices to produce high-quality wines with minimal intervention.
Here's how these four fantastic vineyards stack up:
| | Robert Mondavi Winery | Sterling Vineyards | Opus One Winery | Frog's Leap |
| --- | --- | --- | --- | --- |
| Founded in | 1966 | 1964 | 1979 | 1981 |
| Speciality | Cabernet Sauvignon | Aerial Tram Ride | Red Blends | Organic Wines |
Remember, each vineyard has its own splendor waiting to be discovered! So whether you're a seasoned sommelier or simply someone who enjoys good wine, there's always a new flavor to explore in Napa Valley.
Sonoma County's Premier Vineyards
Venture into Sonoma County and you'll find yourself surrounded by some of the best vineyards in California. This is where world-class wines are created, with a craft that has been honed over centuries. The climate, the soil, and the passion of its winegrowers all contribute to this unique terroir.
Let's kick off our tour with Dry Creek Vineyard. Founded back in 1972, Dry Creek is recognized as the first vineyard to plant Sauvignon Blanc grapes in the region. You're sure to be enthralled by their collection of award-winning wines.
Next up is Ridge Vineyards, nestled high on Lytton Springs Road. They've been crafting remarkable Zinfandels since 1962! Their old-vine Zinfandel blend will leave your palate yearning for more.
Don't forget about Rodney Strong Vineyards either! Rodney Strong boasts an impressive selection of estate-grown reserve wines. It's often touted as one of the pioneers in producing eco-friendly solar-powered wines.
Here's a quick snapshot into these top-notch Sonoma County vineyards:
| Vineyard | Year Established | Specialty |
| --- | --- | --- |
| Dry Creek Vineyard | 1972 | Sauvignon Blanc |
| Ridge Vineyards | 1962 | Zinfandel |
| Rodney Strong Vineyards | | Eco-friendly Wines |
In between sips at these incredible spots, soak up picturesque views that could rival any Monet painting. From sun-kissed grapevines dancing in the breeze to panoramic landscapes that stretch beyond sight – it's pure magic!
Remember folks, while there are countless wineries scattered throughout Sonoma County, each has its own story and charm. So take your time exploring this vinous wonderland; it might just be one of your most memorable journeys yet!
Unmissable Wine Estates in Santa Barbara
Let's take a virtual tour of some of the most fantastic wine estates that Santa Barbara, California has to offer. You're about to be enveloped in an atmosphere where the Pacific breezes flirt with terraced vineyards and time seems to slow down.
First up on our itinerary is the revered Sunstone Vineyards & Winery. This place isn't just about great wine; it's an architectural marvel too! With its Provencal French courtyards and stone barrel-aging caves, Sunstone looks straight outta Bordeaux but tastes pure California. The estate's signature Merlot will have you smitten at first sip!
We can't talk about Santa Barbara without mentioning Foxen Vineyard & Winery. Here, you'll find yourself straddling two worlds – the rustic 'Foxen Shack' reminiscent of early Californian winemaking and a solar-powered tasting room symbolizing modern practices. Foxen offers diverse wines from Chenin Blanc to Pinot Noir that truly represent what Santa Barbara County is all about.
Next up, let's raise a glass at Rusack Vineyards. Nestled among ancient oaks on Ballard Canyon Road, Rusack is a boutique vineyard that takes pride in its handcrafted wines including their exquisite Reserve Chardonnay and Syrah.
And then there's Beckmen Vineyards – these guys are all-in when it comes to biodynamic farming. Their Purisima Mountain Vineyard has repeatedly produced high-scoring wines recognized by critics far and wide.
Finally, don't forget to stop by Bridlewood Estate Winery, an impressive Spanish-style estate set against panoramic views of undulating vineyards and distant mountains.
Sunstone Vineyards & Winery
Foxen Vineyard & Winery
Rusack Vineyards
Beckmen Vineyards
Bridlewood Estate Winery
So if you're looking for unique flavors coupled with stunning surroundings, these unmissable wine estates in Santa Barbara should definitely be on your radar!
Paso Robles: A Hidden Gem for Wine Lovers
Ah, Paso Robles! It's the wine region you've probably never heard of but absolutely should. Nestled halfway between Los Angeles and San Francisco, this hidden gem is bursting with over 200 wineries. That's right, over 200! Imagine endless rolling hills draped in vineyards as far as the eye can see.
Now let's get into specifics. You're probably wondering what type of wines you can expect from Paso Robles. Well, it's predominantly known for its excellent Cabernet Sauvignon and Zinfandel. But don't be fooled into thinking that's all they've got to offer!
Cabernet Sauvignon: With around 40% of vineyards dedicated to this variety, it's no surprise that Paso Robles has quickly become a haven for Cab lovers.
Zinfandel: This robust red wine is another specialty here; there are approximately 20% plantings of Zinfandel in the region.
But wait – there's more! The region also produces some top-notch Syrah, Merlot and Chardonnay amongst other varieties. So whatever your palate craves, chances are you'll find it in Paso Robles.
Paso Robles isn't just about great wine though; it also boasts a vibrant food scene that pairs perfectly with your wine tasting adventure. From gourmet farm-to-table restaurants to cozy local eateries serving up comfort food at its best – you're sure to stumble upon some delicious finds!
And while we're on the topic of pairing things with wine… did we mention how stunningly beautiful this place is? Picture yourself sipping on a glass of exquisite local vino while soaking up views of sprawling vineyards under California's golden sunsets… sounds like heaven, doesn't it?
So next time you're planning a trip down California's stunning Central Coast – make sure to pencil in some time for Paso Robles – trust us, your taste buds will thank you!
The Unique Charm of Mendocino County Vineyards
You're in for a treat when you visit the vineyards of Mendocino County. Why, you ask? Well, it's not just about the wines – though they're certainly worth a mention! It's about an experience that seeps into your senses, making every moment count.
Imagine this: You're standing amidst rows and rows of grapevines, with the Pacific Ocean breeze gently caressing your face. There's something magical about this place. And it turns out, there's science backing this magic too!
Mendocino County is home to some unique geological features that make its soil perfect for wine cultivation. Its diverse microclimates ranging from coastal cool to inland warm give rise to a bounty of grape varieties – each lending its distinct character to the wine it produces.
Let's talk numbers here:
| Microclimate Varieties | Number |
| --- | --- |
| Coastal Cool | 30% |
| Inland Warm | 70% |
These stats mean that you'll find everything from crisp Chardonnays to hearty Zinfandels in this region! Now isn't that something?
And if you thought it can't get any better – guess what? Many vineyards here are family-owned and operated – adding a personal touch to your wine tasting journey. As you walk through these vineyards, don't be surprised if you bump into winemakers who'd love nothing more than sharing their passion with visitors like yourself!
So next time when someone asks why Mendocino County Vineyards are so special – tell them it's not just about the great wines but also about the unforgettable experiences these vineyards offer!
Luxury Experience at Temecula Valley Wineries
Have you ever dreamed of a luxurious wine experience? Well, your dreams are about to take flight in the heart of Southern California. That's right, we're talking about the breathtaking Temecula Valley wineries. Here, sophistication meets agriculture and creates an incredible blend that's sure to delight all your senses.
Now picture this. You're sipping on a glass of award-winning Cabernet Sauvignon while basking under the warm Californian sun amidst verdant vineyards. Sounds heavenly, doesn't it? At places like Leoness Cellars and Wilson Creek Winery, it's not just about tasting; it's about immersing yourself in every aspect of viticulture.
Here are some stats that might pique your interest:
| Temecula Valley Wineries | Annual Visitors | Number of Wineries |
| --- | --- | --- |
| 2019 | 3 Million | Over 40 |
You see? It's not just us raving about these fabulous vineyard experiences. They've carved out quite a reputation for themselves with their artisanal wines and exquisite hospitality.
What makes them stand apart from other wine regions in California is their commitment to providing an intimate experience for each visitor. You won't feel lost in the crowd here – from private tastings to behind-the-scenes tours, they make sure you're partaking in something truly special.
The Wine Collective offers barrel tastings.
Doffo Winery has a fascinating collection of vintage motorcycles.
Bottaia offers poolside cabanas where you can sip on Italian varietals with a panoramic view!
In fact, many wineries here offer unique lodging options too! A stay at one of these charming vineyard estate homes or cozy bed & breakfasts will add another layer to your luxury wine getaway.
So why wait? Pack up those high expectations because Temecula Valley wineries are ready to exceed them!
Organic and Sustainable Vineyards in California
You're probably wondering why organic and sustainable vineyards are becoming a big deal these days. Well, it's more than just a trend; it's about preserving our environment while producing the best quality wines. Let me introduce you to some of the finest organic and sustainable vineyards that California has to offer.
First up is Frog's Leap Winery in Napa Valley. They've been farming organically since 1988, long before it was fashionable. With their dry-farmed vines and commitment to sustainability, Frog's Leap truly sets an example for other vineyards to follow.
Down south in Paso Robles, you'll find Tablas Creek Vineyard. This winery is not only certified organic but also biodynamic – they're all about maintaining a diverse, balanced ecosystem on their property. Tablas Creek even uses sheep for weed control!
Over in Sonoma County, there's Benziger Family Winery, known for its certified Biodynamic, organic and sustainably farmed wines. What's special about Benziger? They use natural methods like composting rather than synthetic fertilizers or pesticides.
In Mendocino County lies the beautiful Frey Vineyards, America's first organic winery with no added sulfites in their wines. Frey takes pride in being pesticide-free and GMO-free, offering pure fruit flavors in every bottle.
Right nearby is another Mendocino gem: Bonterra Organic Vineyards which has been farming organically since 1987! Bonterra believes that better soil produces better grapes which makes superior wine – simple as that!
Frog's Leap Winery
Tablas Creek Vineyard
Benziger Family Winery
Frey Vineyards
Bonterra Organic Vineyards
Each of these vineyards offers a unique approach to sustainability while delivering exceptional wines beloved by connoisseurs worldwide. Isn't it time you gave them a try? Remember, when you choose organic and sustainable wines from California vineyards, you're not just treating your palate – you're supporting environmentally friendly practices too!
Conclusion: Choosing Your Next Californian Wine Adventure
Here we are, at the end of our virtual vineyard tour. You've discovered some of the best vineyards that California has to offer and hopefully, you're now brimming with ideas for your next wine adventure.
Choosing a vineyard can feel like a daunting task. But remember, it's all about what tickles your palate. Do you prefer the rich, bold flavors of Napa Valley cabernets? Or perhaps you lean towards the subtle and refined pinot noirs from Sonoma County?
Napa Valley: Known for its Cabernet Sauvignon
Sonoma County: Famous for Pinot Noir
Consider what kind of experience you want to have as well. Are you looking for an intimate tasting session in a rustic setting like that offered by Schramsberg Vineyards? Or are you more inclined towards something grand and luxurious like Silver Oak?
Schramsberg Vineyards: Offers intimate tasting sessions
Silver Oak: Provides grand and luxurious experiences
Also think about whether sustainability is important to you. Many vineyards these days are making significant efforts towards being environmentally friendly. Tablas Creek Vineyard is one such place where they've taken their commitment to organic farming very seriously.
Tablas Creek Vineyard: Committed to organic farming
Lastly, don't forget about smaller regions like Mendocino County or Paso Robles! They may not be as well-known as Napa or Sonoma but they produce some fantastic wines too!
Above all, remember this – there's no right or wrong choice here; it's about finding a place that resonates with your taste buds and personal preference. So go ahead and start planning your next Californian wine adventure today! Here's to great wine, unforgettable experiences, and many cheers along the way!