Indiana, the heartland of America, might not be the first place that comes to your mind when you think of expansive vineyards and exceptional wines. Yet, here's a surprise for you: Indiana is home to some fantastic vineyards that are well worth your time! It's true – this Midwestern state is brimming with hidden gems where viticulture takes center stage.
The Hoosier State boasts a number of wineries that have made their mark on both the local and international stages. These vineyards aren't just about producing top-notch wine; they're also about immersing visitors in an unforgettable experience. You'll be charmed by picturesque landscapes, wowed by fascinating histories, and captivated by unique wine flavors you can't find anywhere else.
So buckle up folks, because we're going on a virtual tour to discover the best vineyards in Indiana. Whether you're a seasoned oenophile or someone who simply enjoys an occasional glass of good wine, there's something for everyone in Indiana's fruitful landscape. And who knows? You just might find your new favorite bottle nestled among these rolling hills and scenic views!
Exploring the Charm of Indiana Vineyards
Indiana, a Midwestern U.S. state known for its farmland and renowned auto race – the Indianapolis 500, might not be the first place you'd think of when it comes to vineyards. But guess what? It's got some absolutely delightful little gems tucked away!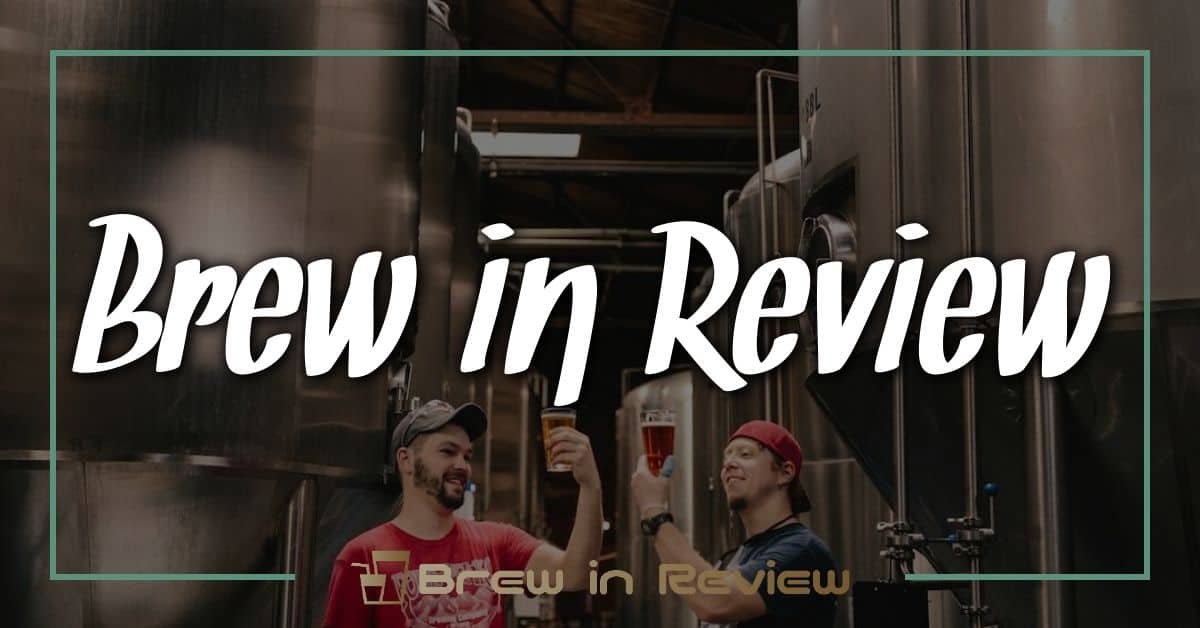 Indiana's wine history dates back to the early 19th century. You'll find an impressive variety of wines produced across the state, from crisp whites to bold reds and everything in between. In fact, there are over 80 wineries scattered throughout Indiana's rolling hills and flatlands.
For example, let's take a quick virtual tour through some standout vineyards:
Oliver Winery in Bloomington is one of Indiana's oldest and largest wineries. They're famous for their sweet wines but also deliver on dry options.
Over in Madison, you'll stumble upon Thomas Family Winery where old-world style meets Hoosier hospitality.
Then there's Turtle Run Winery out in Corydon which boasts an extensive list of award-winning wines.
Here's a bit more detail about each:
| Vineyard | Location | Specialties |
| --- | --- | --- |
| Oliver | Bloomington | Sweet & Dry Wines |
| Thomas Family | Madison | Old-world Style Wines |
| Turtle Run | Corydon | Award-Winning Selection |
These vineyards offer more than just delicious wines – they serve up experiences too! From tours around their sprawling estates to tastings straight from the barrel or even picnics amidst lush grapevines – it's all part of exploring the charm that is unique to Indiana vineyards.
So next time you're planning a weekend getaway or simply want to taste something new, remember these spots. Because nothing pairs better with Hoosier hospitality than a glass (or two) of fine local wine!
The Rich History of Indiana's Vineyards
Now, let's take a journey into the past and dig deep into the rich history of Indiana's vineyards. Believe it or not, but wine production in Indiana dates back to the early 1800s. That's right, you're stepping onto sacred ground when visiting these vineyards!
The first commercial winery in Indiana was established around 1802 by Swiss immigrant Jean Jacques Dufour. His hard work and dedication led to the planting of what would become known as 'The First Vineyard'. It wasn't just any vineyard though – it was the start of something big.
Over time, Indiana became home to several successful vineyards. In fact, by 1860 there were reportedly nearly 12,000 acres of grapes growing throughout Indiana! Here's a little breakdown:
However, things took a turn with the onset of Prohibition in the early 20th century. The thriving wine industry came to a halt and many vineyards were abandoned or converted for other uses.
But don't you worry! Just like a phoenix rising from ashes, Indiana's wine industry made its comeback post-Prohibition era. Thanks to dedicated enthusiasts like Professor William Zimmerman and his student Karl Nurse who kick-started this revival at Purdue University in mid-1960s.
These days? Well now you'll find more than 100 wineries across the state producing an array of wines that reflect their unique soil types – from crisp whites to bold reds.
It sure is fascinating how far we've come since those early days! So next time you're sipping on some rich Hoosier wine remember – each drop tells a tale; A story rooted deeply within every grapevine that stretches across this beautiful land called Indiana.
Top Vineyards in Indiana to Visit
Ready to taste some local treasures? Let's kick off our virtual tour of the best vineyards that Indiana has to offer. And trust me, you'll want to add these gems to your real-world travel itinerary!
First up, we've got Oliver Winery in Bloomington. It's not just one of the largest wineries in the U.S., but also a favorite among wine connoisseurs. Their extensive list of award-winning wines will leave you absolutely spoiled for choice.
Next on our list is Butler Winery, also located in Bloomington. It's known for its unique wine tasting experiences and lovely vineyard tours. You can't miss their Chambourcin Rosé, which is a delightful summer sipper.
Then there's Huber's Orchard & Winery down in Starlight – it's been around since 1843! They're famous for their sweet wines and fun events throughout the year. Plus, they have a farm market where you can pick up fresh produce and homemade goodies.
And if you're looking for something different, try Easley Winery in downtown Indianapolis. They've been serving up wines with an urban twist since 1974! Don't forget to try their signature Reggae series – it's like a party in your mouth.
Last but definitely not least is Two-EEs Winery over at Huntington. They've quickly made a name for themselves with innovative wines that push boundaries while still respecting traditional methods.
So folks, here are just five awesome vineyards from Indiana's rich wine scene:
Oliver Winery
Butler Winery
Huber's Orchard & Winery
Easley Winery
Two-EEs Winery
Each offers unique experiences and tantalizing vintages that cater to all kinds of palates. So whether you're into sweets or reds, whites or rosés – Indiana's got something special waiting just for you.
Award-Winning Wines from Indiana Vineyards
Come along, let's pop the cork and celebrate some of Indiana's finest award-winning vintages. You might be surprised to learn that Indiana isn't just about cornfields and basketball; it's also a hotspot for fantastic wines!
Let's begin our journey with Oliver Winery in Bloomington. It's one of the largest wineries in the U.S., producing over 300,000 cases annually. Their Creekbend Vineyard is home to an array of award-winning wines like the Catawba Rose which was awarded a Double Gold Medal at the Indy International Wine Competition.
Next on our list is Huber's Orchard and Winery located in Starlight. They've been perfecting their craft since 1843! Now, that's something worth raising a glass to! Their Plantation Hall Muscat won Best Muscat at the San Francisco Chronicle Wine Competition.
Make sure you don't miss out on Butler Winery & Vineyards — another gem nestled in Bloomington. Known for their sustainable practices, these guys are all about making great wine without harming Mother Earth. The Chambourcin Rosé from Butler bagged a Gold medal at the Indy International Wine Competition.
Take a trip further north to Satek Winery in Fremont where they're known for producing some stellar wines using only locally grown grapes. The 101 Lakes Red received a Silver medal at Finger Lakes International Wine Competition.
| Vineyard | Award-Winning Wine | Award |
| --- | --- | --- |
| Oliver Winery | Catawba Rose | Double Gold Medal – Indy International |
| Huber's Orchard & Winery | Plantation Hall Muscat | Best Muscat – San Francisco Chronicle |
| Butler Winery & Vineyards | Chambourcin Rosé | Gold Medal – Indy International |
| Satek Winery | 101 Lakes Red | Silver Medal – Finger Lakes International |
Before we wrap up this segment, it's worth mentioning Tonne Winery located in Muncie as well! They've got quite an impressive lineup of award-winners including their Traminette which snagged a Silver medal at the INDY International Wine Competition.
So there you have it – your insider guide to some of Indiana's best vineyards and their acclaimed wines. Each one tells its own unique story through every sip taken!
Unique Features of Indiana Wine Production
Indiana's wine production holds some fascinating secrets that you might not know about. For starters, let's talk about the diverse grape varieties grown in this Midwestern state. You'll find everything from Traminette, which happens to be Indiana's signature grape, to classic grapes like Cabernet Franc and Chambourcin.
The Hoosier State isn't just about varietal diversity though. It's also home to a unique winemaking history that you'd be hard-pressed to find elsewhere. Did you know Indiana once had more wineries than any other state before Prohibition hit? That's right! And now, it's on a comeback trail with over 80 wineries spread across its length and breadth.
What really sets Indiana apart is its commitment to quality and innovation in wine production. The state hosts an annual competition – the Indy International Wine Competition where wines from around the globe are judged. This event isn't just for show; it serves as a benchmark for local producers who continually strive to raise their game.
Of course, no discussion of Indiana wine would be complete without mentioning its popular wine trails. These trails offer intimate glimpses into the heart of Indiana's vineyards where visitors can taste exquisite local offerings while soaking up stunning views of rolling vineyards. A trip down one of these routes is nothing short of a feast for your senses!
In sum, when you're sipping on that glass of Hoosier wine, remember there's more than meets the eye (or should we say palate?). From diverse grape varieties and rich history to award-winning standards and captivating wine trails – there's plenty that makes Indiana's wine production stand out.
Wine Tasting Experiences in Indiana's Best Vineyards
Let's uncork the best wine tasting experiences that Indiana's vineyards have to offer! By all means, if you're an oenophile or just a casual sipper, these spots will surely delight your palate.
One must-visit spot is Oliver Winery. It's not only recognized as one of the largest wineries in the US, but it also offers an immersive experience you won't forget. Picture this: A beautiful picnic setting by their tranquil pond while savoring handcrafted wines. But that's not all – they even host concerts and events throughout the year!
Now imagine stepping back in time at Huber's Orchard & Winery. This family-owned vineyard has been perfecting its craft since 1843! Here, you'll discover a wide variety of award-winning wines, from crisp whites to rich reds. What makes it unique? You can pair your wine tasting with a trip to their farm market or even pick some fruits yourself during harvest season.
And who could miss out on Easley Winery? Right at the heart of downtown Indianapolis, this urban winery gives city vibes coupled with country charm. They've got weekend tours where they spill secrets about their wine-making process – definitely an exciting treat!
Don't overlook Two EE's Winery, either! Nestled amidst rolling hills and scenic views in Huntington County, it's known for its trendy atmosphere and innovative wines. Plus, they host fun-filled events like yoga sessions and painting classes paired with wine tastings.
Finally, there's Satek Winery up north in Steuben County – a small yet mighty player worth visiting for its range of delectable wines crafted from locally grown grapes.
So there you have it – five enticing vineyards promising unforgettable wine tasting experiences right here in Indiana!
Remember though: Every person's taste is unique; what might be delightful for one may not be appealing to another. So don't hesitate to explore other vineyards too!
Happy Sipping!
Planning Your Visit to Indiana's Premier Vineyards
You're probably wondering, "Indiana? For wine?" Yes indeed! The Hoosier state may be more well-known for its corn and basketball, but it's also home to some truly amazing vineyards. So let's dive into what you need to know to plan your perfect visit.
First off, let's talk timing. While you can certainly enjoy a winery tour any time of year, the best periods are spring and fall. During these seasons, you'll not only get a chance to soak up the stunning beauty of the vineyards in full bloom or vibrant autumn colors but also partake in many exciting events like grape stomping parties and harvest festivals.
Next up is deciding which vineyards to visit. With over 90 wineries spread across the state, Indiana offers an impressive variety of choices:
Oliver Winery in Bloomington is one of America's oldest and largest wineries, known for its sweet wines.
Huber's Orchard & Winery in Starlight combines wine tasting with fun family activities like strawberry picking.
French Lick Winery offers award-winning wines along with Italian cuisine at their vintage café.
Easley Winery located downtown Indianapolis hosts free concerts every Saturday during summer.
Now that you've chosen your destinations, how should you navigate them? Well, if you don't want to worry about driving between wineries (especially after a few tastings), consider booking a wine tour bus or hiring a private driver. It's safer and lets everyone in your group fully enjoy the experience without worrying about who has to stay sober for the drive back!
Lastly remember this: while wine tasting is definitely about sampling delicious vinos – it's also about slowing down, soaking up beautiful surroundings and making memories with loved ones. So don't rush from one tasting room to another; take your time exploring each vineyard.
So grab those calendars now folks! Start planning that unforgettable journey through Indiana's premier vineyards where lush landscapes meet delightful wines. You won't regret it!
Conclusion: Celebrating the Best of Indiana's Vineyard Scene
What an adventure it's been, hasn't it? You've journeyed through some of the best vineyards that Indiana has to offer. Each one with its own unique charm and diverse array of wines just waiting for you to explore.
Let's not forget about the dazzling views and warm, Midwestern hospitality that these vineyards are known for. It's hard not to fall in love with such a welcoming environment. Who knew Indiana could be such a wine lover's paradise?
In case you're wondering where to start, here are our top picks:
Oliver Winery: Known for their sweet reds and picturesque setting.
Huber's Orchard & Winery: A family-owned winery offering award-winning wines.
Easley Winery: Located right in downtown Indianapolis, they offer an urban twist on traditional winemaking.
Satek Winery: Home to a variety of award-winning wines and a friendly atmosphere.
Remember though, everyone has different tastes when it comes to wine. What matters most is your enjoyment! So whether you prefer dry or sweet, red or white, there's definitely something out there that will tickle your tastebuds.
So what are you waiting for? It's time to hit the road and discover all that Indiana's vineyard scene has in store for you. Trust us—you won't be disappointed!