If you're a wine lover always on the hunt for the next best vineyard to visit, look no further than Maine! This charming New England state might be more famous for its lobster and lighthouses, but let me tell you, it's also home to some truly exceptional wineries.
Now don't get me wrong. I know that places like Napa Valley or Tuscany often steal the spotlight when we talk about wine regions. But Maine's burgeoning wine scene has been quietly gaining recognition — and you're about to find out why.
This beautiful state offers a variety of vineyards that produce excellent wines from cold-resistant grape varieties, fruits other than grapes (like apples and blueberries), and even honey. Each one inviting you to taste their unique flavors. So buckle up my friend, because we're going on a journey through the best vineyards in Maine! Let's uncover these hidden gems together…
Exploring the Charm of Maine Vineyards
Oh, isn't it fantastic to see how far Maine's wine scene has come? You'd be amazed by how many top-notch vineyards are nestled in this northeastern state. They're proving that you don't need California sunshine to produce great wines!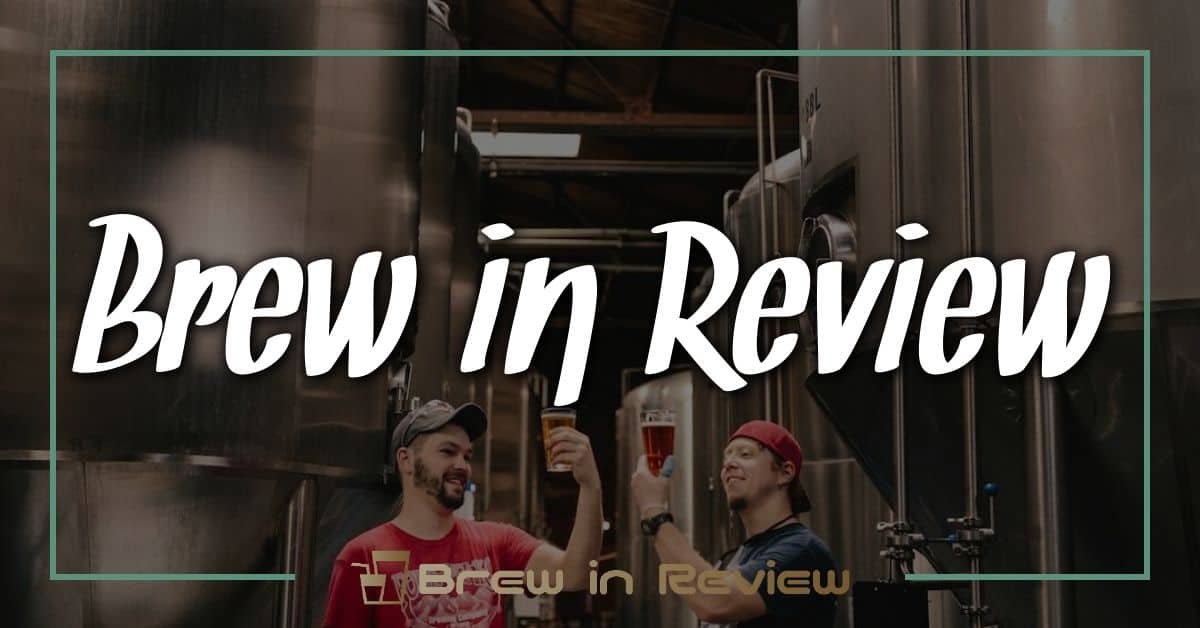 You start your journey at Breakwater Vineyards in Owls Head. This family-owned winery overlooks the enchanting Penobscot Bay, providing visitors with an unbeatable view while sipping on their award-winning wines. The star here is their crisp and fruity Marquette Rose – it's a must-try!
Next stop? Savage Oakes Vineyard and Winery in Union. They're known for pioneering grape varietals that withstand Maine's cold winters. Ever tasted a Seyval Blanc or Leon Millot? Well, here's your chance! These unique wines offer flavors unlike anything you've tried before.
Then there's Cellardoor Winery in Lincolnville, another spot you can't miss out on. Housed in a 200-year-old barn, Cellardoor offers an array of stunning wines from classic Rieslings to distinctive blends like their Queen Anne's Lace.
And we haven't even mentioned all the vineyards yet! Here are a few more worth checking out:
Sweetgrass Farm Winery and Distillery
Winterport Winery
Bartlett Maine Estate Winery
Each of these charming vineyards brings something different to the table (or should we say glass?). In addition to tasting delicious wines, you also get to meet passionate winemakers who put their heart into every bottle they produce.
Maine might not be the first place that comes to mind when thinking about wine country but let me tell ya', it should be up there! So why wait? Pop open a bottle of Maine wine and start exploring these incredible vineyards today!
The History of Wine Making in Maine
Hey, let's dive into a bit of history! Did you know that the art of wine making in Maine dates back to the early 1970s? Yeah, it's relatively young compared to other regions. But hey, don't let that fool you because Maine's wineries have proven they're no slouches when it comes to producing top-notch wines.
Now, some might think how is this possible given Maine's challenging climate? Well, here's the deal: due to its colder temperatures and shorter growing season, vintners initially struggled with traditional grape varieties. However, their innovative spirit led them to experiment with cold-hardy hybrid grapes and fruits native to the region such as blueberries and apples. And voila! These experiments turned out successful thus paving way for what we now know as unique 'Maine-style' wines.
From humble beginnings with just a handful of vineyards in the late 70s and early 80s, today there are nearly 20 licensed wineries across the state. Isn't that amazing? Among these pioneers are names like Bartlett Winery and Savage Oakes Vineyard & Winery who've been churning out award-winning wines over the years.
And guess what else? In recent years there has been an uptrend in organic wine production too! Vineyards such as Oyster River Winegrowers have taken a step towards sustainable viticulture practices aimed at preserving local biodiversity while producing high-quality organic wines.
So yes…from struggling with harsh weather conditions to innovating new varieties tailored for its environment – Maine sure has come a long way on its wine-making journey!
But remember folks, every bottle of Mainese wine isn't just fermented juice – it's a story steeped in dedication, resilience and innovation – truly representing 'The Way Life Should Be' (the state motto) one sip at a time!
Top-Rated Vineyards to Visit in Maine
Ready to sip your way through some of the best vineyards Maine has to offer? Let's dive right into it!
First on our list, we've got the renowned Cellardoor Winery. Just a short drive from Camden, this spot's not only known for its top-tier wines but also for its breathtaking views and rich history. After all, there's nothing quite like enjoying a glass of wine while soaking up the beauty of an 18th-century barn!
Next up is Savage Oakes Vineyard & Winery, nestled in Union. What sets Savage Oakes apart? It's their commitment to homegrown grapes and blueberries – yes, you heard that right! They take pride in producing wines from 100% Maine-grown fruits. So if you're looking for a truly local taste, this one's definitely worth checking out.
Now let me tell ya about Breakwater Vineyards located in scenic Owls Head. This family-run winery produces small batch wines with a focus on quality over quantity. And as if great wine isn't enough reason to visit – they donate part of their profits towards lighthouse preservation efforts!
And who could forget Sweetgrass Farm Winery and Distillery? Located in Union again, they're famous for their unique range of fruit wines and spirits – including apple wine and cranberry gin! It's the perfect place to try something delightfully different.
Lastly, don't skip out on Oyster River Winegrowers situated in Warren. This horse-powered vineyard (yep, you read that right!) focuses on organic natural winemaking methods. You'll love exploring their diverse selection amidst rustic charm.
There you have it – five top-rated vineyards waiting for your visit next time you're wandering through Maine!
A Closer Look at Award-Winning Wines from Maine
Let's dive into the world of award-winning wines hailing straight from Maine's renowned vineyards. You'll be surprised to know that this northeastern state, best known for its rugged coastline and lighthouses, is also home to some seriously good wine!
Maine might not strike you as a traditional wine region at first glance. But trust me, it's making quite the splash in the industry with its innovative cold-climate varietals and blends. The secret? It lies in their unique hybrid grape varieties like Seyval Blanc and Marquette, which can withstand harsh winters while still delivering delicious flavor profiles.
Now let's talk quality over quantity. With less than 20 wineries statewide, Maine has been punching above its weight when it comes to accolades. Savoie Vineyard, for instance, bagged more than 14 awards in 2020 alone! That includes a Gold Medal from the Great American International Wine Competition for their 'Wild Blue,' a blueberry-based dessert wine.
Here are some other notable mentions:
Breakwater Vineyard's 'Blush' – Winner of numerous regional awards
Cellardoor Winery's 'Perfect Stranger' – Best White Hybrid Blend at New York International Wine Competition
Sweetgrass Farm Winery and Distillery's 'Back River Gin' – Double Gold Medal winner at San Francisco World Spirits Competition
As you can see, when we're talking about Maine wines – there's plenty to get excited about! So next time you find yourself craving an out-of-the-box vino experience or planning a wine-soaked getaway – remember: The Pine Tree State awaits with open arms…and full glasses!
Keep exploring our article as we continue unraveling more hidden gems among America's lesser-known wine regions.
Organic Practices: Sustainability in Maine's Vineyards
You might be asking yourself, "What makes Maine's vineyards stand out?" Well, it's not just the breathtaking landscapes and unique grape varieties that make them shine. It's also their commitment to organic practices and sustainability. Yes, you heard it right! Many of Maine's vineyards are leading the way when it comes to environmental responsibility.
Let's take a peek at Oyster River Winegrowers. They've adopted a holistic approach towards farming. This means they don't use any synthetic fertilizers or pesticides on their vines. Instead, they rely on composting, cover cropping, and animal grazing to maintain soil health and fertility. Their belief is simple – healthy soils produce healthier plants which result in better tasting wines!
And then there's Savage Oakes Vineyard & Winery who has taken sustainability to heart as well. They're embracing solar power for their operations! Not only does this reduce their carbon footprint but also helps them save money in the long run.
Here are some quick stats:
100% of Oyster River Winegrowers' 5 acres are maintained using organic practices.
Savage Oakes Vineyard & Winery uses enough solar power annually to offset over 9 tons of CO2 emissions.
| Vineyard | Sustainability Practices |
| --- | --- |
| Oyster River Winegrowers | Organic Farming |
| Savage Oaks Vineyard & Winery | Solar Power |
Maine wineries aren't stopping there though! Many are participating in programs like LIVE (Low Input Viticulture & Enology), where they commit to reducing chemical inputs and conserving water resources among other sustainable practices.
So next time you're sipping on a glass of wine from one of these fantastic Maine vineyards, remember – it's not just about incredible flavors dancing on your palate; it's also about honoring Mother Earth with every single sip!
Wine Tasting Experiences at Best Maine's Vineyards
Let's take a dip into the world of Maine's finest wine tasting experiences! No trip to the Pine Tree State is complete without sipping on some exquisite wines, right?
At Cellardoor Winery, you're in for a treat. Nestled cozily in Lincolnville, this vineyard provides complimentary tastings that will delight your taste buds. With an array of award-winning wines to choose from (they've bagged over 200 medals), it's no surprise why this place is often buzzing with wine enthusiasts.
Just a stone's throw away, you'll find Savage Oakes Vineyard and Winery. It stands out because their grapes are grown right there on site – talk about fresh produce! If you're aiming for a unique experience, don't skip their tours where they reveal the secrets behind their amazing blueberry and grape wines.
Now let's shift gears and head towards Sweetgrass Farm Winery & Distillery. Located on the scenic Back River Road in Union, this family-owned farm offers more than just wine tasting. You can also tour their distillery and sample some craft spirits if you're up for it!
Down East? Don't worry – Catherine Hill Winery has got you covered. This small artisanal winery focuses on producing quality over quantity with handcrafted batches of distinctive wines made from regionally sourced fruits.
Cellardoor Winery: Complimentary tastings; Over 200 awards
Savage Oakes Vineyard & Winery: On-site grape growing; Blueberry and grape wines
Sweetgrass Farm Winery & Distillery: Family-owned; Offers distillery tours
Catherine Hill Winery: Artisanal winemaking approach with regional fruits
Each vineyard sprinkles its own magic into the process making every sip a memorable one! So next time when someone asks about your favorite wine tasting experience in Maine, don't be surprised if you have more than one answer ready.
Hidden Gems: Lesser-Known Vineyards in Maine
You might be surprised to know that some of the best vineyard experiences come from places you've probably never heard of. Let's dive deeper into the lesser-known landscapes of Maine's vineyard scene.
Let's start with Blacksmiths Winery, found tucked away in South Casco. You're gonna love their variety! They've got everything from crisp whites to full-bodied reds, and even a few specialty wines thrown in for good measure.
Next up is Oyster River Winegrowers located in Warren. It's really an extraordinary place where they practice horse-powered viticulture – yes, actual horses! Their organic and biodynamic wines are something special to taste.
Ever heard of Bartlett Maine Estate Winery? Probably not. Located on the scenic coastline of Gouldsboro, they specialize in unique fruit wines made from local produce including apples, blueberries and pears.
And there's also Savage Oakes Vineyard and Winery nestled over at Union. Here they pride themselves on producing wines using only grapes grown right on their property – talk about home-grown goodness!
Moving along to Winterport Winery; don't let its quaint appearance fool you – these guys have been creating award-winning fruit wines since 2001!
Check out this quick breakdown:
| Vineyard | Location | Specialty |
| --- | --- | --- |
| Blacksmiths Winery | South Casco | Variety Wines |
| Oyster River Winegrowers | Warren | Organic/Biodynamic |
| Bartlett Maine Estate Winery | Gouldsboro | Fruit Wines |
| Savage Oakes Vineyard and Winery | Union | Home-Grown Grapes |
| Winterport Winery | Winterport | Award-Winning Fruit Wines |
These hidden gems offer more than just wine tasting; they provide a unique look into wine making processes, allowing you to truly appreciate what goes into every bottle.
Conclusion: The Unforgettable Journey Through Maine's Vineyards
You've followed us on this incredible journey through the best vineyards in Maine, and we hope you're as excited about these gems as we are. From the hidden treasures of Down East to the scenic beauty of Western Maine, each vineyard offers a unique experience that's sure to delight every wine lover.
Let's take a moment here to reflect on all that you've discovered. Remember how your taste buds tingled with anticipation at the thought of trying Cellardoor Winery's award-winning wines? Or how about when we revealed Savage Oakes Vineyard and Winery's secret – their commitment to growing grapes using sustainable farming methods? And let's not forget Sweetgrass Farm Winery and Distillery with its tantalizing array of fruit wines!
Here are a few standout features from our tour:
Cellardoor Winery: Award-winning wines
Savage Oakes Vineyard and Winery: Sustainable farming practices
Sweetgrass Farm Winery and Distillery: Unique fruit wine offerings
We believe it's these elements – quality wine, eco-friendly practices, and innovative offerings – that truly set Maine's vineyards apart.
Isn't it amazing how much there is to learn about –and taste– in this one small corner of the world? Isn't it even more wonderful knowing that these places aren't just businesses but also homes for people who put their heart into everything they do?
So go ahead! Plan your visit. Take your time enjoying each sip, soaking in those breathtaking views, engaging with passionate winemakers. We promise you'll be telling tales of your unforgettable journey through Maine's vineyards long after the last drop has been savored. Happy exploring!