If you're a wine lover, Michigan is one place you've got to check out. Yeah, you heard it right – Michigan! Known for its stunning natural beauty and fresh water lakes, this state also boasts some of the best vineyards in the country.
You might be wondering, "Why Michigan?" Well, it's due to its unique climate and rich soil that provides excellent grape-growing conditions. From Riesling to Cabernet Franc, Pinot Noir to Chardonnay – these vineyards produce top-notch wines with distinctive character.
In fact, there are over 140 wineries spread across five American Viticultural Areas (AVAs) in Michigan. So buckle up as we take a virtual tour through some of the most notable vineyards that are not just producing great wines but also offer a fabulous visiting experience. Trust me, by the end of this journey you'll be yearning for a glass of Michigan wine!
Exploring Michigan's Wine Country
You're in for a real treat if you've never ventured into Michigan's wine country. This region of the Mitten State is brimming with scenic vineyards, each one offering a unique blend of flavors and experiences. Let's dive in and learn more.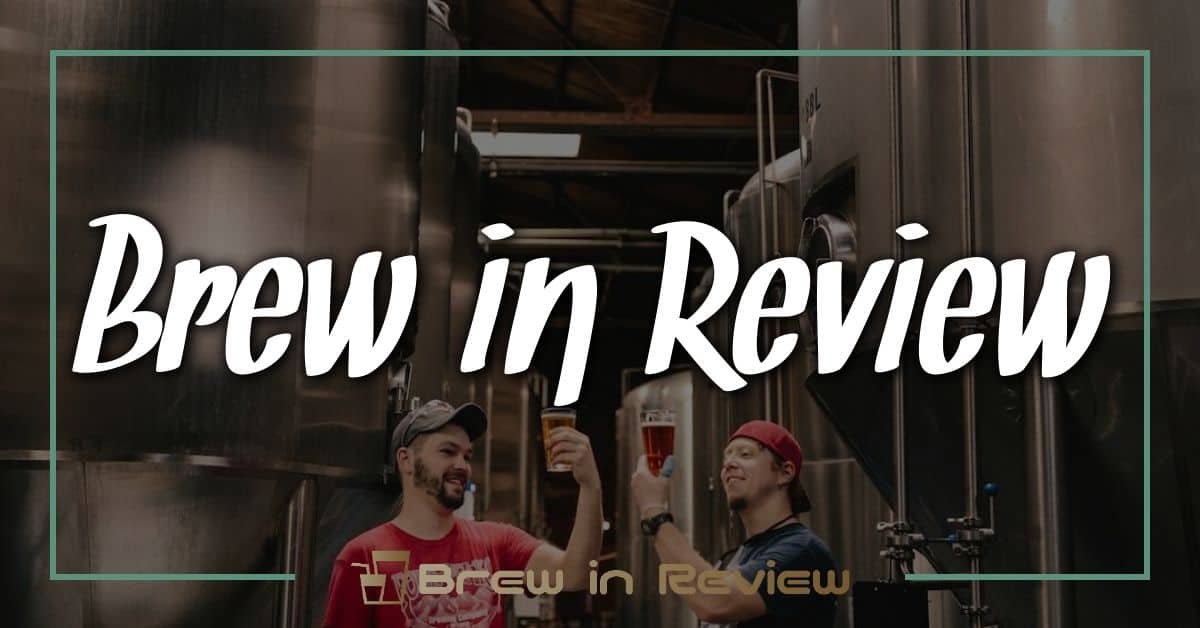 First up on our list is the Leelanau Peninsula Wine Trail, home to over 25 wineries. You'll find everything here from boutique operations to award-winning powerhouses. Each winery has its own personality, so there's always something new to discover. And you can't beat the stunning views – imagine sipping on a glass of local Riesling while overlooking lush vineyards and sparkling lake waters.
Just south, we have the Old Mission Peninsula Wine Trail boasting an impressive array of varietals thanks to the region's unique soil composition and maritime climate. From bold Cabernet Francs to crisp Chardonnays, there's something here for all palates.
In Southwest Michigan, you've got the Lake Michigan Shore Wine Trail which snakes along 100 miles of coastline dotted with quaint towns and over 20 wineries! The trail winds through some of America's oldest viticultural areas – it's like taking a step back in time with every sip!
These three regions alone represent just a snippet of what Michigan's wine country has to offer:
Leelanau Peninsula: Over 25 wineries
Old Mission Peninsula: Unique soil composition resulting in varied wines
Lake Michigan Shore: Over 100 miles long with more than 20 wineries
So pack your bags (and don't forget your wine glasses) as you prepare to embark on this incredible journey! Each corner turned reveals another vineyard ready to welcome you with open arms – or should we say open bottles? It sure doesn't get better than this!
The Unique Climate of Michigan Vineyards
Michigan vineyards are cradled in a truly special climate. It's this unique blend of weather conditions that make them prime real estate for some absolutely amazing wines. Let's dive into what makes these climates so perfect for grape growing.
In the world of viticulture, you'll find Michigan nestled comfortably in the 45th parallel. This is also home to other famous wine regions like Bordeaux and Piedmont, mind you! So, it directly impacts the quality and types of grapes that can be grown here. Cool-climate varietals thrive especially well, producing wines with crisp acidity and complex flavors.
What else sets apart Michigan? You've got the Great Lakes effect to thank for that. These vast bodies of water play a significant role in moderating temperatures throughout the year—talk about nature's own HVAC system! In winter, they help keep extreme cold at bay which prevents vine damage; while during summer months their cooling effect helps grapes maintain their natural acidity levels.
But it's not just about temperature regulation—the lakes also provide an extended growing season called 'hang time'. This allows grapes to develop more balanced flavors while maintaining their all-important acidity—resulting in beautifully structured wines with great ageing potential.
Additionally, Lake-effect snow provides a protective blanket over vines during harsh winters—a sort of quilted comforter courtesy Mother Nature herself!
Finally, let's talk soil composition—another key player in this game. Michigan boasts diverse soil types across its various AVAs (American Viticultural Areas). From sandy loam soils found along lake shores to clay-rich ones inland; each contributes uniquely towards imparting character and complexity into Michigan's fantastic wines.
Here's a quick snapshot:
Region: Leelanau Peninsula – Predominant Soil: Sandy Loam
Region: Old Mission Peninsula – Predominant Soil: Stony Clay
Region: Lake Michigan Shore – Predominant Soil: Sandy Clay
So there you have it—a peek into why Michigan's vineyard climate is such a standout!
Top-Rated Vineyards in Michigan
Ready for a grape escape? If you're a wine lover, you're going to be thrilled! Michigan's got some vineyards that are nothing short of divine. Let's go on a little tour and get a taste of what the Great Lake State has to offer.
First on our list is the "Black Star Farms". Nestled in Traverse City, this vineyard is not just a winery; it's an experience! With their award-winning Pinot Noir and Riesling, your palate will thank you. Plus, there's something so magical about sipping wine while overlooking rolling vineyards!
Now let's venture southwards to "Chateau Chantal". Perched high atop Old Mission Peninsula near Traverse City, this winery gives breathtaking views with every sip. Their Late Harvest Riesling has been stealing hearts left and right!
But we can't forget about "Mari Vineyards", also located in Traverse City. This vineyard takes pride in its unique wines made from exotic grapes grown locally – it's definitely worth checking out!
Next up is "2 Lads Winery" over at Old Mission Peninsula too. This modern winery specializes in cool climate reds and sparkling wines. It's all about sustainability here – they've even got a green roof!
Lastly but by no means leastly, say hello to "Verterra Winery" found at Leelanau Peninsula. They've got over 20 types of wine – from dry whites to robust reds and everything else in between.
Here's how these top-rated vineyards stack up:
| Vineyard | Location | Speciality |
| --- | --- | --- |
| Black Star Farms | Traverse City | Pinot Noir & Riesling |
| Chateau Chantal | Old Mission Peninsula | Late Harvest Riesling |
| Mari Vineyards | Traverse City | Exotic Grapes |
| 2 Lads Winery | Old Mission Peninsula | Cool Climate Reds & Sparklings |
| Verterra Winery | Leelanau Peninsula | Variety of Wines |
So there you have it! Five gems scattered across Michigan offering amazing wines coupled with stunning views. Whether you're after bold reds or delicate whites, these top-rated vineyards have something for everyone! But don't take my word for it—go explore them yourself!
Award-Winning Wines from Michigan
When you think of wine, it's likely that California or Italy might spring to mind first. But let's not overlook Michigan. That's right, the Wolverine state is home to some award-winning vineyards producing world-class wines. A sip of these beauties and you'll understand why they're causing quite a stir in the wine world.
Michigan boasts over 140 wineries with a majority of them located on one of the four recognized American Viticultural Areas (AVAs): Lake Michigan Shore, Leelanau Peninsula, Old Mission Peninsula, and Tip of the Mitt. Each AVA has its unique climate conditions contributing to distinct flavors in their wines.
Let's talk about some noteworthy award-winners:
Chateau Grand Traverse: Tucked away on Old Mission Peninsula, this winery brought home Double Gold for their 2017 Late Harvest Riesling at the 2020 American Fine Wine Competition.
Black Star Farms: Nestled in Leelanau Peninsula and Old Mission Peninsula, their Arcturos Dry Riesling received Double Gold at the same competition.
St Julian Winery: With locations throughout Michigan, they won multiple awards including Best in Class for their Solera Cream Sherry at the 2020 Indy International Wine Competition.
Now here are some intriguing stats about Michigan's wine industry:
| Year | Number of Wineries |
| --- | --- |
| 2007 | 55 |
| 2012 | 101 |
| 2017 | 138 |
That table shows just how much growth there's been within a decade. It also hints at more exciting things to come for Michiganders and wine lovers alike!
So next time when someone asks you about notable wine regions in America, don't forget to mention Michigan! This underdog state is certainly making waves with its award-winning wines. It's not only creating jobs but also fostering community spirit and bolstering tourism along those beautiful lake shores!
A Guide to the Best Red Wines in Michigan
You're probably thinking, 'Michigan and red wine? Really?' Oh yes, my friend. The Wolverine State is a hidden gem teeming with top-tier vineyards that produce some truly high-quality reds. Let's dive into this world of ruby red wonders together.
First off, let's talk about the Cabernet Franc grown at Black Star Farms in Suttons Bay. This beauty stands out from the crowd with its vibrant cherry flavors balanced by subtle hints of green pepper. It's a wine that'll make your taste buds dance and sing like they're at their own private concert.
Next up on our vinous journey is Mari Vineyard's Row 7. Nestled comfortably on Old Mission Peninsula in Traverse City, this winery crafts an award-winning blend of Merlot and Cabernet Franc grapes that burst forth with bold, dark fruit flavors and finishes smooth as silk.
Let's not forget about Fenn Valley Vineyards' Capriccio located near Lake Michigan Shore. This full-bodied red showcases rich plum notes intermingling with savory spice elements – it's like a symphony for your senses!
Here are three standouts but remember there're plenty more where they came from:
Black Star Farms: Known for their stellar Cabernet Franc.
Mari Vineyard: Home to the award-winning Row 7.
Fenn Valley Vineyards: Makers of the unforgettable Capriccio.
So next time you're looking for an exceptional American red, don't just automatically head west to California – give Michigan a chance! Its vineyards are bursting with unique varietals waiting to be discovered by you.
A Guide to the Best White Wines in Michigan
Now, let's dive into the world of white wine. You might not know it, but Michigan is home to some truly exceptional white wines. The climate and soil conditions here make it an ideal place for growing a variety of grapes that produce excellent whites.
One standout is Chateau Grand Traverse. It's nestled on Old Mission Peninsula and has a fantastic selection of whites that cater to every taste bud. Their Late Harvest Riesling is a crowd favorite with its sweet yet balanced flavor profile. Another vineyard you can't miss out on is Mari Vineyards, also located on Old Mission Peninsula. They offer a unique white blend called 'Troglodyte Bianco', which showcases their innovative spirit.
Brys Estate Vineyard & Winery adds another dimension to Michigan's white wine scene with its acclaimed Pinot Blanc and Gewurztraminer – two wines worth seeking out if you're visiting this beautiful estate in Traverse City.
Not too far away resides Black Star Farms, where they craft award-winning whites such as their Arcturos Dry Riesling, which won double gold at the 2020 Tasters Guild International Wine Judging event!
Here are some top-notch choices for your palate:
Chateau Grand Traverse Late Harvest Riesling: Sweet and balanced, perfect for dessert or spicy foods.
Mari Vineyards Troglodyte Bianco: A unique blend that isn't afraid to push boundaries.
Brys Estate Pinot Blanc and Gewurztraminer: Classic varieties crafted with care.
Black Star Farms Arcturos Dry Riesling: An award-winner known for its elegance and refinement.
Of course, these are just the tip of the iceberg when it comes to Michigan's spectacular range of white wines! Every vineyard has something special about it – from the people who pour your glass to the views over rolling vines under a big open sky – making each visit an experience you'll want to savor.
So next time you're planning a trip or looking for a new favorite bottle, remember: don't overlook Michigan's brilliant bouquet of whites!
Visiting Vineyards: What You Need to Know
So, you're planning your trip to the vineyards in Michigan? That's fantastic! Let me share a few tips that'll help make your visit even better.
First off, timing is everything when it comes to visiting vineyards. Harvest season, from late summer through early fall, is often the most exciting time. During this period, you'll see the grape picking and wine production process in full swing. However, note that each vineyard might have different peak times depending on their grape varieties.
Now here are some tips for when you're actually at the vineyard:
Always call ahead or check online for tasting room hours. Some vineyards may require reservations especially during busy seasons.
Don't feel pressured to taste every wine on offer – spit buckets are provided for a reason!
Ask questions! The people pouring your wine love talking about their products and processes.
If you like what you taste, consider purchasing a bottle or two. Many wineries offer discounts on wines that aren't available elsewhere.
Remember also to plan for transportation – many companies offer tours that include safe rides home after a day of sipping and swirling!
Lastly but very importantly, respect the land. Strolling between rows of vines can be tempting but these are working farms and it's important not to disturb the grapes.
There we go! With these tips in mind, you're all set for an unforgettable experience exploring Michigan's top-notch vineyards! Enjoy every sip along your journey!
Conclusion: The Unforgettable Experience of Michigan Vineyards
You've come to the end of our wine-soaked journey, and what a ride it's been! If you're anything like us, your taste buds are tingling at the thought of these Michigan vineyards. From rolling hills dotted with grapevines to tasting rooms brimming with award-winning wines, it's an experience that sticks.
Isn't it remarkable how much diversity there is in Michigan's vineyard scene? You've got everything from intimate family-owned operations like Chateau Aeronautique and Sandhill Crane Vineyards to larger establishments like Black Star Farms.
And let's not forget about the unique flavors you can find here. With over 15,000 acres dedicated to growing grapes, each vineyard offers something different. It could be Riesling from Left Foot Charley or Pinot Noir from Brys Estate. The choice is yours!
It's not just about the wines though. These vineyards offer so much more than a delicious glass of vino. They provide unforgettable experiences – scenic tours through sprawling vineyards, cozy wine tastings in rustic cellars, and even special events where you get to meet the geniuses behind your favorite blends!
Let's face facts – visiting Michigan's best vineyards isn't merely a trip; it's an adventure for all your senses.
So go ahead, make plans for your visit today! After all:
Life's too short for bad wine
Good company deserves good wine
And most importantly – wine tastes better when enjoyed amidst beautiful surroundings!
As we wrap up this article on "Best Vineyards in Michigan", remember that every bottle tells a story. And partaking in these stories can create memories that last a lifetime.
Cheers to great times and even greater wines! Here's hoping you'll soon be sipping on some fantastic Michigander produce at one of these stunning locations!