Nebraska might not be the first place that comes to mind when you think of vineyards, but don't let that fool you. This Midwestern state is home to some truly exceptional wineries that are producing award-winning wines and offering unforgettable experiences. The unique climate and fertile soil conditions in Nebraska make it an ideal location for growing a variety of grapes, resulting in a diverse range of flavor profiles.
From cozy family-run establishments to expansive estates with breathtaking views, there's something for everyone. Whether you're a seasoned wine connoisseur or simply enjoy savoring a glass every now and then, exploring Nebraska's vineyards can provide a delightful escape. These vineyards are not just about the wine; they're about embracing local culture, enjoying nature's beauty, and creating lasting memories.
So buckle up, prepare your palate and get ready to discover our pick for the best vineyards in Nebraska! Trust us – you'll be pleasantly surprised by what this heartland state has to offer in the world of wines.
Exploring Nebraska's Wine History
Ever thought about Nebraska as a wine destination? You're not alone if that's a no, but you'd be surprised to know it has quite the vino legacy! Yes, believe it or not, Nebraska's viticultural history dates back to the 19th century. It all started in the mid-1800s when pioneers settled on this fertile land and began experimenting with grape cultivation.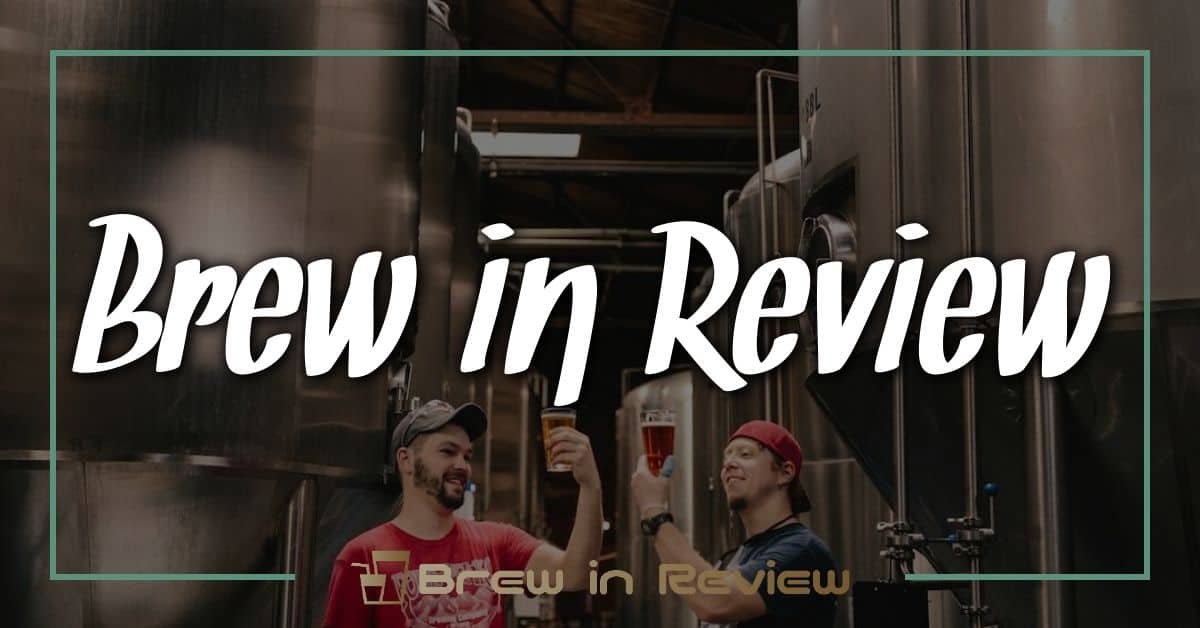 Now here's an interesting tidbit: The first recorded vineyard in Nebraska was actually planted by French missionaries near Bellevue back in 1856. Who would've guessed these early settlers would kickstart a thriving wine industry?
Nebraska's wine industry faced its fair share of ups and downs though. Major setbacks like Prohibition in the 1920s and severe weather conditions took a toll on vineyards. Despite these challenges, resilient Nebraskans didn't give up. They kept nurturing their vines until they were able to regrow their wineries from scratch.
Fast forward to today and there are over 30 active wineries spread across the state! From Omaha to North Platte, folks can enjoy everything from bold Cabernet Francs to fruity Edelweiss wines – truly testament to Nebraska's adaptability for grape growing.
So there you have it – this Cornhusker State isn't just about cornfields anymore; it's also home to some stellar vineyards that make an impressive array of wines. And who knows? Your next favorite bottle might just come from one of these hidden gems nestled amidst the rolling hills of Nebraska!
The Rise of Vineyards in Nebraska
Isn't it fascinating how Nebraska has transformed into a wine lover's paradise? Here's the interesting part – this wasn't always the case. In fact, just three decades ago, you'd have been hard-pressed to find a vineyard in Nebraska.
Let's take a trip down memory lane and see how it all began. It was actually back in 1986 when Cuthills Vineyards set up shop in Pierce County. They were the pioneers, blazing a trail that others would follow. And boy, did they ever! By 1994 there were six wineries across the state.
From those humble beginnings, things really took off quickly! According to data from the Nebraska Winery and Grape Growers Association:
| Year | Number of Wineries |
|------|-------------------|
| 1994 |         6         |
| 2000 |        14         |
| 2005 |        24         |
| 2010 |        30         |

Incredible growth isn't it? But what sparked this surge? Well, believe it or not, it was largely thanks to research conducted by the University of Nebraska-Lincoln (UNL). UNL researchers discovered that certain grape varieties like Edelweiss and Frontenac could thrive in Nebraska's harsh climate conditions.
Alongside these factors:
Public demand for local wines
Supportive legislation
The advent of agritourism
These played significant roles too.
It's also worth noting that while many states witnessed an emergence of vineyards during this time period, few experienced such rapid growth as Nebraska. It seems Nebraskans have truly embraced their newfound love for viticulture!
Today, with over thirty flourishing vineyards scattered throughout its rolling hills and plains – each with its own unique character – we can confidently say that 'the good life' in Nebraska includes some seriously good wine.
Top Rated Vineyards in Nebraska
You're probably wondering about the best vineyards to visit in Nebraska. Well, you've struck gold because we're about to dive into some of the top-rated ones! So buckle up and let's go on a virtual tour.
First on our list is James Arthur Vineyards. Nestled amidst rolling hills just north of Lincoln, it's one of Nebraska's largest wineries. They are known for their unique grape varieties like Edelweiss and Chambourcin that produce award-winning wines. It's not just about wine here; they host fun events like music nights and festivals that you wouldn't want to miss!
Then there's Whiskey Run Creek Vineyard & Winery in Brownville. Picture this: a 100-year-old barn renovated into a winery with a cave (yes, an actual cave!) that stores barrels of wine at the perfect temperature. Their reds have been described as "bold and robust", but if you prefer something lighter, their crisp white wines are worth exploring too.
Over in Ashland, we find Cellar 426, where the view alone can take your breath away. With its scenic vistas over-looking the Platte River Valley and wide selection of handcrafted wines, Cellar 426 is an absolute delight for all wine lovers.
And how could we forget about Mac's Creek Vineyards & Winery? Located in Lexington, this family-owned vineyard is dedicated to sustainable farming practices producing high-quality grapes which are then transformed into delectable wines right onsite.
If you thought Nebraska was only about cornfields and football games – think again! The state has some remarkable vineyards offering more than just fine wines – they offer experiences that'll linger long after your glass is empty.
Unearthing the Best Red Wines in Nebraska
You're in for a real treat if you've got a passion for red wines. Nebraska, known for its expansive fields of corn and wheat, might not be the first place to come to mind when you think of vineyards. But surprisingly, it's home to some truly exceptional red wines. Let's take a closer look at these hidden gems.
First up on our list is James Arthur Vineyards in Raymond. Their Edelweiss and Vignoles are crowd favorites, but their red wine selection really steals the show. The Renaissance Red, made from St. Vincent grapes, is an absolute must-try. It has a rich flavor profile with hints of dark cherries and plum.
If you're up for more than just tasting wine and want a full-on experience, head over to Slattery Vintage Estates in Nehawka. They've got delicious Sangiovese and Norton varieties that'll leave you wanting more! Plus, they offer charming rustic cottages where you can spend the night with your favorite bottle of vino.
Now let's talk about Miletta Vista Winery near St Paul – their dry reds are simply divine! Their Marquette Reserve stands out as one of Nebraska's top reds with its complex flavors balanced by intense tannins.
Nebraska wineries have been winning awards left and right lately:
James Arthur Vineyards bagged Double Gold at the 2018 Indy International Wine Competition.
Slattery Vintage Estates nailed it with Silver at the 2016 Mid-American Wine Competition.
Miletta Vista Winery took home Bronze at the 2015 Finger Lakes International Wine Competition.
It just goes to show that when it comes to great red wine, Nebraska sure knows what it's doing! Stay tuned as we continue unearthing other amazing vineyard experiences across this underrated wine region.
Spotlight on White and Rosé Wines from Nebraska
We're diving into the world of Nebraska's white and rosé wines, so buckle up! You may be surprised to learn that this heartland state is home to more than 30 wineries, each offering a unique twist on these beloved varietals.
Nebraska vineyards have been making waves in the wine industry for their fantastic selection of whites. The most popular white grape grown here? It's Edelweiss! This winter-hardy hybrid grape produces a semi-sweet white wine with bright tropical fruit flavors. Other notable whites include La Crescent, offering notes of apricot and honey, or Brianna, bursting with pineapple and banana nuances.
Now let's pop over to rosés. These versatile wines are perfect for any occasion – whether it's an elegant dinner party or a casual backyard BBQ. In Nebraska, you'll find exceptional rosés made from Frontenac Gris grapes which serve up light strawberry aromas balanced by zesty citrus undertones.
While there isn't much data available specific to Nebraska wine production, we do know that U.S wine sales reached $72.2 billion in 2020 alone (according to Statista). That tells us that Americans love their vino!
Here are some standout vineyards producing exemplary white and rosé wines:
Miletta Vista Winery: Their award-winning Edelweiss embodies the essence of Nebraska's terroir.
Whisky Run Creek Vineyard & Winery: Check out their La Crescent Reserve if you're after lush apricot flavors.
James Arthur Vineyards: Try their refreshing Frontenac Gris Rosé on a warm summer day.
Next time you're planning a trip through Nebraska or looking for your next favorite bottle of white or rosé, don't forget about these gems tucked away in America's heartland!
Visiting Experience at Premier Nebraska Vineyards
Get ready to pop open a bottle of excitement because we're trekking through Nebraska's premier vineyards! Now, you may not associate Nebraska with winemaking, but let me tell you – it's an under-explored gem!
A visit to the James Arthur Vineyards, one of Nebraska's largest wineries, is like stepping into another world. Nestled in the rolling hills near Raymond, you can sample their award-winning wines while enjoying the stunning views. Their tasting room's warm and inviting ambiance makes every visitor feel right at home.
Next up on our list is Mac's Creek Winery & Vineyards in Lexington. It's more than just a vineyard – it's an experience! With their wine tasting events and summer concert series, there's always something fun happening here.
James Arthur Vineyards

Location: Near Raymond
Specialties: Award-winning wines

Mac's Creek Winery & Vineyards

Location: Lexington
Specialties: Wine tasting events and summer concerts
Heading east? Don't miss out on Feather River Vineyard in North Platte! This family-owned vineyard boasts 18 different types of grapes across its 22 acres of fertile land. And guess what? They host terrific weekend live music events too!
Then there's SchillingBridge Winery & Microbrewery in Pawnee City (yes, they make beer too!). They've got some unique combinations that'll have your taste buds dancing for joy.
Feather River Vineyard

Location: North Platte
Specialties: Wide variety of grapes and weekend live music events

SchillingBridge Winery & Microbrewery

Location: Pawnee City
Specialties: Unique wine-beer combinations
Whether you're a wine connoisseur or just someone who appreciates a good view with a glass in hand, these Nebraska vineyards offer splendid experiences full of charm and cheer!
Award-Winning Wines: A Look at Their Origins in Nebraska Vineyards
Nebraska vineyards have been turning heads and tickling palates for years now. It's not your typical wine country, but let's take a moment to appreciate the award-winning wines hailing from this region.
First off, you've got Mac's Creek Vineyards & Winery, located in Lexington. They're known for their Prairie Star White Wine which snagged the Governor's Cup at the 2014 Nebraska Winery and Grape Growers Forum. The wine is described as having hints of green apple and citrus flavors with a light crisp finish – sheer delight on a hot summer day!
Then there's James Arthur Vineyards out of Raymond. They made waves with their Edelweiss, winning Double Gold at the International Eastern Wine Competition. This semi-sweet white wine boasts floral aromas and tropical fruit flavors making it an easy crowd-pleaser.
Moving further east, we find Soaring Wings Vineyard in Springfield. Their Vignoles is another multiple award-winner that has grapefruit notes with just enough sweetness to balance it out.
Here are some quick facts about these vineyards:
| Vineyard Name | Location | Award-Winning Wine |
| --- | --- | --- |
| Mac's Creek | Lexington | Prairie Star White |
| James Arthur | Raymond | Edelweiss |
| Soaring Wings | Springfield | Vignoles |
To wrap things up, here are some tips if you're planning on visiting these vineyards:
Tastings usually cost around $5-$7.
Plan ahead! Many wineries require reservations for tastings or tours.
Don't forget to buy a bottle (or two) of your favorite wine!
Remember – while exploring Nebraska's vineyards may feel like uncharted territory compared to California or France, it's an adventure worth taking for any true oenophile. So go ahead – raise a glass and toast to Nebraska's fine wines!
Conclusion: The Unmatched Charm of Nebraska's Best Vineyards
Gazing back at our journey through the vineyards of Nebraska, you've got to admit it's been nothing short of magical. Each winery with its unique character has painted a picture so vivid, so rich in flavor and history – it's hard not to be completely charmed!
Nebraska's vineyards have shown us that they are more than just places where grapes grow. They're sanctuaries for wine enthusiasts, havens where you can unravel the mysteries behind your favorite wines, meet the people who make them and learn about their art.
Let's not forget the breathtaking landscapes these vineyards offer. From rolling hills bathed in sunlight to quiet corners under generous shade trees – each scene is a feast for your eyes as much as the wines are for your palate.
Here are some highlights from our tour:
James Arthur Vineyard provided us an intimate look into family-run operations.
Mac's Creek Winery & Vineyard showcased how sustainable practices could lead to delightful wines.
Whiskey Run Creek Vineyard and Winery, on the other hand, gave us unforgettable experiences with their historic barn and 100-year-old cave.
Just remember, though we've touched on what makes each of these vineyards special, there's still plenty left unexplored. Each visit offers new discoveries and experiences that will tickle your senses!
So next time you're hankering for a getaway or simply want to immerse yourself in wine culture – don't hesitate! Pack up your curiosity (and maybe a picnic), head out to Nebraska's finest vineyards – they're waiting with open arms and full glasses!
That's all folks! It was quite an adventure exploring Nebraska's best vineyards with you! Until our next escapade…cheers!