If you're a wine lover on the hunt for your next vineyard adventure, North Carolina should definitely be at the top of your list. With over 400 vineyards and wineries, it's no wonder this gorgeous state is now considered one of America's most promising wine regions. North Carolina offers an impressive variety of grapes – from European classics like Cabernet Sauvignon and Chardonnay to local treasures such as Muscadine and Scuppernong.
From the misty peaks of the Blue Ridge mountains to the flat coastal plains, North Carolina's diverse geography makes for an array of unique terroirs that you'll get to experience in each bottle. You might not know it yet, but some real viticultural gems are tucked away here in the Tar Heel State.
So buckle up! We're going on a journey through verdant valleys and sun-dappled slopes to discover some of the best vineyards in North Carolina. Whether you're into full-bodied reds or crisp whites, there's a perfect spot waiting for you amidst this Southern charm-filled landscape. So grab your glass – let's start exploring!
Exploring the Wine Country: North Carolina's Top Vineyards
Venture with us into the heart of North Carolina, where rolling hills and lush vineyards paint a picture right out of a postcard. It's here that you'll discover some of the best wineries in America.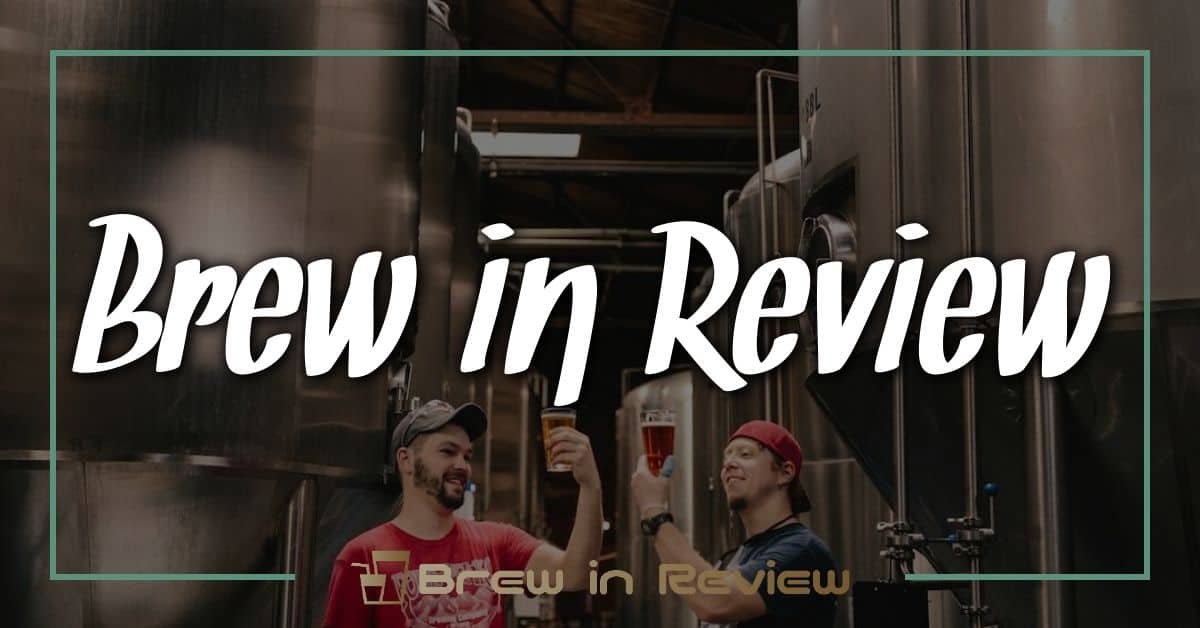 The Biltmore Estate Winery is our first stop. Nestled on an expansive, 8,000-acre estate in Asheville, it's known for its award-winning wines and stunning views. With over 20 varietals being produced annually, there's no shortage of flavors to explore!
Then there's Shelton Vineyards in Dobson – one of NC's largest family-owned estates. They're famous for their expertly crafted Cabernet Sauvignon and Chardonnay. If you're lucky enough to visit during harvest season, you might even get a chance to participate!
Now let's talk about Raffaldini Vineyards & Winery located in Ronda – it brings Tuscan charm to the Tar Heel State! Specializing in Italian-style wines like Vermentino and Sangiovese, they've been dubbed "Chianti in the Carolinas".
Here are some quick stats:
| Winery | Location | Specialty |
| --- | --- | --- |
| Biltmore Estate Winery | Asheville | Various |
| Shelton Vineyards | Dobson | Cabernet Sauvignon & Chardonnay |
| Raffaldini Vineyards & Winery | Ronda | Italian-style Wines |
So pull up your maps app and start planning your wine tour through North Carolina! Whether you're a casual sipper or a seasoned sommelier, this state has got something to please every palate.
The Uniqueness of North Carolina Terroir
What's that you're sipping on? Is it a glass of fine wine from the picturesque vineyards of North Carolina? If so, you're about to uncover what makes your vino taste oh-so-divine. It's all down to something called 'terroir'. Now, don't be thrown off by this fancy French term. In the simplest terms, terroir refers to how a region's climate, soils and aspect (terrain) interact with vine varieties.
North Carolina boasts an incredibly diverse terroir. From its mountainous west to the coastal plains in the east, there's no shortage of variation here! That means you'll find wines bursting with distinct flavors unique to their specific region.
How does this work exactly? Well, let's break it down:
Temperature: This is a biggie. The warmer weather in the eastern parts of NC speeds up ripening and often leads to fuller-bodied wines. On flip side, cooler climates like those found in the Appalachian Mountain region can make for more delicate profiles.
Soil: You might not think much about dirt under your feet but in viticulture, soil is king! Clay soils impart rich flavors while sandy soils tend toward lighter nuances.
Rainfall: Moisture matters too! Too much rain can dilute flavor whereas just enough can contribute to balanced acidity levels.
This marvelous mix creates an array of wine styles across North Carolina that truly sets it apart from other winemaking regions.
But wait – there's more! What really sets North Carolina apart is its pioneering spirit when it comes to embracing native grape varietals like Muscadine and Scuppernong (that's right folks – America's first cultivated grape!). These varietals thrive in NC's variable terroir and produce some truly standout wines with unparalleled character!
So next time you're savoring a glass from one of North Carolina's 186 vineyards (yes, count 'em!), remember that every sip represents countless variables working perfectly together. Consider yourself lucky; not everyone gets the chance to enjoy wine quite like this!
A Guide to the Best Reds in North Carolina's Vineyards
So, you're curious about North Carolina's red wine scene? Well, you've come to the right place. We'll be your guide through the world of Merlots, Cabernet Sauvignons, and all things red in this beautiful state.
First off, let's talk about the Yadkin Valley. It's like a paradise for red wine lovers. Nestled in the heart of North Carolina, it has a reputation for producing some seriously impressive wines. Raffaldini Vineyards is one spot that stands out with its Tuscan-inspired villas and award-winning Sangiovese.
Another gem is Biltmore Estate Winery. Yes! That Biltmore Estate! Located in Asheville, their Cabernet Sauvignon Reserve is a must-try for any serious vino enthusiast. Just imagine sipping on that while exploring America's largest home!
Then we have Banner Elk Winery & Villa which sits majestically atop the Blue Ridge Mountains. This winery takes pride in an exquisite selection of reds including their flagship wine – Banner Elk Red.
Let me give you some quick stats:
Yadkin Valley

Total area: 1.4 million acres
Number of vineyards: Over 50

Biltmore Estate Winery

Wine production: Over 150k cases per year
Visitors annually: About 1 million

Banner Elk Winery & Villa

Altitude: More than 5k feet above sea level
It doesn't end there though! Other places worthy of your attention include Duplin Winery (known for its sweet Muscadine), Childress Vineyard (yes…the NASCAR guy), and RayLen Vineyards with its popular Category 5 blend.
Remember pals, when you're touring these vineyards—be open-minded! You may even find your new favorite bottle tucked away in one of North Carolina's lesser-known corners.
Now isn't that something worth raising a glass to? So here's to your North Carolinian wine adventure—may it be as rich and rewarding as these stunning local wines.
Celebrating Whites: A Look at North Carolina's Best White Wines
You've probably heard that North Carolina is home to some exceptional vineyards. But did you know that this region also produces some of the best white wines in the country? It's a fascinating journey, exploring these vineyards and their award-winning whites.
Let's start with Old North State Winery. They're known for their incredible Chardonnay, which has won numerous awards over the years. It's a buttery delight with notes of apple and pear that pairs perfectly with creamy dishes or on its own during a hot summer day.
Next up, we have Raffaldini Vineyards. This family-owned winery specializes in Italian-style wines made from locally grown grapes like Vermentino and Pinot Grigio. Their crisp white wines are refreshing and perfect for those who prefer something lighter.
Now let's talk about Jones von Drehle Winery & Vineyard. Not only do they offer stunning views of the Blue Ridge Mountains but also an impressive selection of white wines such as Viognier and Petit Manseng.
Here are few more notable mentions worth exploring:
Shelton Vineyards' Riesling – It offers bright fruit flavors balanced by a nice acidity.
Biltmore Estate's Reserve Chardonnay – It comes from one of America's most visited wineries.
Grove Winery & Vineyard's Traminette – A floral and spicy wine great for food pairing.
Remember though, every palate is unique! What works for others might not work for you. So don't be afraid to experiment until you find your very own favorite North Carolinian white wine!
Vineyard Visits: Experiencing Wine Tasting Tours in NC
You've got your wine glass ready, you're eager to swirl, sniff and sip some of the finest wines North Carolina has to offer. But where do you start? The Tar Heel State is teeming with beautiful vineyards offering unique wine tasting experiences. So let's dive in!
First on our list is the Biltmore Estate Winery in Asheville. It's more than just a winery; it's an experience steeped in history and elegance. You'll get lost – in a good way – exploring their expansive vineyards and indulging in their exquisite selection of reds, whites and rosés.
Next up, we have Raffaldini Vineyards & Winery located in Ronda. This family-owned business takes pride in their Italian heritage which reflects beautifully through their wines. Here you can enjoy breathtaking views of the Blue Ridge and Brushy Mountains while savoring handcrafted wines that tell a story of tradition blended with modern winemaking techniques.
Biltmore Estate Winery: Asheville
Raffaldini Vineyards & Winery: Ronda
Then there's Shelton Vineyards nestled in Dobson – one of the largest family-owned estate wineries in North Carolina. They're known for producing high-quality grapes for premium wines due to their location within the Yadkin Valley American Viticultural Area (AVA). Their tours offer an exciting behind-the-scenes look at how they create award-winning wines.
If you love muscadine grapes, Duplin Winery based out of Rose Hill should be on your must-visit list! With over five decades under its belt, this family-operated business offers Southern hospitality alongside sweet-tasting muscadine wines making it a top pick for many visitors.
Shelton Vineyards: Dobson
Duplin Winery: Rose Hill
Finally, we suggest Banner Elk Winery & Villa if you're looking for an escape amidst nature with upscale accommodations paired with fine wine tasting options from locally-grown grapes.
So there you have it! These are some amazing places where you can immerse yourself into the world of viniculture right here at home base – North Carolina. Whether you're a seasoned connoisseur or new to the joys of wine tasting, these vineyard visits promise unforgettable experiences filled with aromatic bouquets and flavors that dance on your palate.
Eco-Friendly Practices in North Carolina's Vineyards
In the heart of North Carolina, something fantastic is happening. Vineyards are not just producing top-quality wines; they're doing it while caring for our planet. Let's dive into how some of these vineyards have embraced eco-friendly practices.
Take a look at Raffaldini Vineyards, nestled in the rolling hills of Ronda. They've adopted sustainable farming methods that reduce their carbon footprint and preserve the land's natural beauty. By using gravity flow winemaking techniques, they're able to minimize energy use and waste production. It's not only about making great wine; it's about doing so responsibly.
Over in Dobson, you'll find Shelton Vineyards championing water conservation efforts. They've installed an innovative irrigation system that uses less water yet sustains healthy growth in their vines. This dedication to saving water doesn't go unnoticed – particularly considering we're living in times when every drop counts!
At Biltmore Estate Winery, there's a deep-seated commitment to composting all organic waste from the winemaking process. This helps enrich the soil naturally and eliminates the need for synthetic fertilizers which can harm our environment.
And who could forget RayLen Vineyards & Winery? Their solar-powered operation is leading by example with renewable energy practices. Situated in Mocksville, their solar panels generate enough clean power to run their entire facility without drawing on non-renewable resources.
Here are a few more quick facts:
According to The Wine Institute, over 60% of California vineyards (a major wine-producing region) practice sustainable farming.
A study by Beverage Dynamics showed that 54% of consumers prefer wines produced sustainably or organically.
Organic wine sales grew by 9.2% from 2016 to 2020 in the US according to Statista data.
So next time you enjoy a glass of North Carolina wine, remember: You're not just tasting grapes – you're savoring a sip of sustainability!
Seasonal Events and Festivals at North Carolina Wineries
If there's one thing North Carolina wineries know how to do, it's throwing a party. And we're not talking about your run-of-the-mill wine tastings. No, sir! We're talking full-blown festivals and events that celebrate the seasons in style.
A great example is the annual Budbreak Wine and Craft Beer Festival held in Mount Airy each spring. It's a celebration of new beginnings, as "budbreak" refers to the initial growth on vines promising another year of fruitful harvests. It's an event where you can sip local wines or craft beers while enjoying live music, food trucks, and artisans' marketplaces.
Then there's Yadkin Valley Grape Festival held every October in Yadkinville. This festival pays homage to grape harvest season with a whole day dedicated to all things grape-related: from wine tasting sessions featuring local vineyards' best offerings to grape stomping competitions that'll give you a real feel for old-world winemaking traditions!
For something more intimate yet equally exciting, check out NC Wine Month celebrations throughout September. With special tours, tastings and dinners hosted by various vineyards across the state – it's truly a month-long celebration of all things wine in North Carolina!
Don't forget about holiday-themed events too! Many wineries host Christmas parties complete with mulled wine and twinkling lights or New Year's Eve galas where you can toast with locally produced sparkling wines as you bid adieu to the year past.
So whether it's spring buds bursting open or autumn grapes being harvested, there's always something happening at North Carolina wineries that turns ordinary visits into memorable experiences.
Conclusion: Your Next Visit to North Carolina's Premier Vineyards
So, you've come to the end of this vineyard voyage. After exploring some of the best vineyards in North Carolina, it's time to think about your next adventure. Don't worry! There are still plenty more grapes on the vine, and countless wines waiting for your discerning palate.
Now that you're armed with all this knowledge about North Carolina's wine scene, planning your next visit should be a breeze. Remember those beautiful rolling hills at Biltmore Estate Winery? Or the delightful tastings at Duplin Winery? How could anyone forget the striking views from Raffaldini Vineyards?
Here's a quick rundown of our top 5 picks:
Biltmore Estate Winery: For its stunning architecture and extensive variety.
Duplin Winery: If you have a sweet tooth for Muscadine wines.
Raffaldini Vineyards: To enjoy Tuscan-style wines amidst panoramic views.
RayLen Vineyards & Winery: Perfect for Cabernet lovers and fun wine events.
Childress Vineyards: For NASCAR fans who want a side of vino.
Remember to consider what kind of experience you're after. Are you looking for family-friendly outings or romantic getaways? Do extravagant events tickle your fancy, or do you prefer low-key visits?
Lastly, don't forget that every season offers something unique—lush landscapes in springtime, vibrant vines in summer, colorful foliage in fall, and cozy indoor tastings during winter. So no matter when you decide to go, North Carolina's premier vineyards are ready to welcome you with open arms (and full wine glasses).
Your next visit is bound to be brimming with new experiences and delicious discoveries. After all isn't that what travel (and wine) is all about? So here's a toast to your future adventures through North Carolina's glorious grapevines!