Oregon, known for its breathtaking landscapes and diverse climate, is also home to some of the best vineyards in the nation. It's no secret that Oregon's wine scene has exploded over recent years. With a unique combination of fertile soil types, varied microclimates and dedicated winemakers, it's proven itself as more than just a pinot paradise.
Imagine yourself relaxing amidst rolling vineyard hills, sipping on some world-class Pinot Noir or crisp Chardonnay. You're not in France – you're right here in Oregon! Whether you're a seasoned wine connoisseur or someone who simply enjoys a good glass every now and then, there's an Oregon vineyard waiting to welcome you with open arms.
From the lush Willamette Valley to the high desert region of Columbia Gorge, each corner of Oregon offers distinctive experiences that'll leave your palate craving for more. So get ready to pack your bags (and maybe an extra suitcase for all those bottles) because we are about to embark on a journey through Oregon's top-notch vineyards.
Exploring Oregon's Wine Country
You're about to embark on a journey through Oregon's enchanting wine country. It's no secret that Oregon is renowned for its vineyards, with over 700 wineries scattered across the state. The climate and fertile soil make it an ideal place for viticulture, especially the production of Pinot Noir.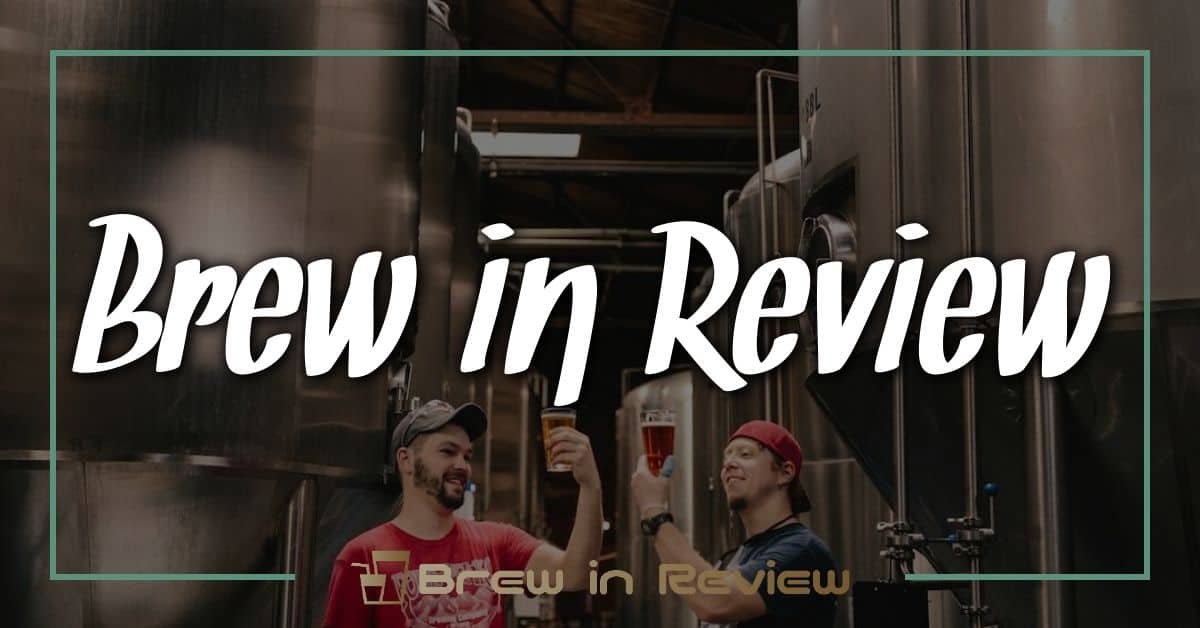 Let's dive into some noteworthy regions you should add to your must-visit list. First off, we've got Willamette Valley, home to two-thirds of the state's wineries and vineyards. It's also recognized as one of the premier Pinot noir producing areas in the world. Next up is Southern Oregon, offering diverse wine tasting experiences thanks to its varied microclimates and multitude of grape varieties grown.
Now let's talk numbers:
| Region | Number of Wineries |
| --- | --- |
| Willamette Valley | 500+ |
| Southern Oregon | 150+ |
But there's more than just great wines here! You'll find breathtaking landscapes filled with rolling hills and majestic mountains that perfectly complement your wine-tasting adventure.
Remember, exploring these vineyards isn't just about wine tasting – it's about experiencing the unique culture and history each region has to offer. From elegant chateaus in Dundee Hills to rustic barns in Umpqua Valley, every location has a story waiting for you!
Visiting during harvest season (typically August through October) can give you a deeper understanding of how much work goes into every bottle produced. Many wineries even host special events during this time where you can participate in grape stomping or guided tours around their facilities.
So grab a glass, pull up a chair and savor the flavors of Oregon's dazzling wine country!
History of Oregon's Vineyards
Ready to take a dive into the past? Let's go! Oregon's wine story begins in the mid-19th century when early settlers brought grapevine cuttings from Europe. These pioneers saw potential in the fertile soil and cool, wet climate – very similar to vine-growing regions back home.
Fast forward to 1961, it was Richard Sommer who founded HillCrest Winery, considered as Oregon's first post-prohibition winery. He defied conventional wisdom by planting Pinot Noir in the Umpqua Valley, believing that this area had an ideal terroir for growing grapes.
Here are some key milestones you might find interesting:
1965: David Lett plants Pinot noir at The Eyrie Vineyard.
1970: Charles Coury and other growers form Tualatin Vineyards, now known as Willamette Valley Vineyards.
1983: The Yamhill County wineries establish their first AVA (American Viticultural Area), turning heads nationwide.
The '70s and '80s were truly transformative decades for Oregon's wine industry. They saw an increase from five wineries in 1970 to more than 100 by 1990!
Nowadays, these vine-filled valleys are home to well over 700 wineries producing a vast array of varietals. With each passing year, they're gaining more recognition on the global stage for their exceptional wines – especially Pinot Noir.
Isn't it amazing how far we've come? From humble beginnings with European transplants to a flourishing industry that adds $5.61 billion annually to our state economy! Now that's something worth raising a glass to!
| Year | Event |
| --- | --- |
| Mid-19th Century | Early settlers bring grapevine cuttings from Europe |
| 1961 | Richard Sommer founds HillCrest Winery |
| 1965 | David Lett plants Pinot noir at The Eyrie Vineyard |
| 1970 | Charles Coury and others form Tualatin Vineyards/Willamette Valley Vineyards |
| 1983 | First AVA established in Yamhill County |
So there you have it – a quick trip down memory lane through Oregon's fruitful history of viticulture. As we move ahead, let's look forward to what new chapters will be written in this incredible tale!
Renowned Vineyards in Willamette Valley
Let's dive right into the heart of Oregon's wine country – the Willamette Valley. It's a must-visit spot for any wine enthusiast, chock-full of renowned vineyards that are sure to impress.
First up on our list is Domaine Serene, a premium estate known for its exceptional Pinot Noir and Chardonnay wines. You'll find it nestled in the Dundee Hills, offering not only world-class wines but also breathtaking panoramic views.
Onward to Penner-Ash Wine Cellars. This vineyard has been producing top-notch Pinot Noir since 1998. They've got an intimate tasting room that offers stunning vistas over their rolling, vine-covered hills.
Don't forget about King Estate Winery, located just southwest of Eugene. They're best known for their organic and sustainable farming practices, making every sip feel like a toast to Mother Earth herself.
You might also want to make time for Argyle Winery in Dundee. Their sparkling wines are legendary and they've been named "Oregon's Premier Winery" by Wine Spectator multiple times!
And lastly, we can't leave out Elk Cove Vineyards. Located in Gaston, this family-run winery is recognized worldwide for their single-vineyard Pinot Noirs.
Here you go:
| Vineyard | Founded In | Speciality |
| --- | --- | --- |
| Domaine Serene | 1989 | Pinot Noir & Chardonnay |
| Penner-Ash Wine Cellars | 1998 | Pinot Noir |
| King Estate Winery | 1991 | Organic Wines |
| Argyle Winery | 1987 | Sparkling Wines |
| Elk Cove Vineyards | 1974 | Single-Vineyard Pinot Noirs |
Each one of these vineyards brings something unique and delightful to your palate – from fruity and spicy undertones to rich and robust flavors that fill your senses with pure satisfaction! So why wait? Pack your bags, mark your maps, and get ready for a flavorful journey through Willamette Valley's most renowned vineyards! You won't regret it.
Unique Features of Southern Oregon Vineyards
Let's dive into the stunning world of Southern Oregon vineyards, shall we? This region is like no other and it's all thanks to its unique geography and climate. Nestled between the Cascade Mountains to the east and the Coastal Range to the west, these vineyards get a nice balance of rain, sun, and cool coastal breezes. This results in grapes that have a perfect blend of acidity and sugar content.
Now let's talk about soil diversity! You're probably thinking: "Soil? Really?" But trust me folks, when it comes to wine-making, soil plays a major role. The volcanic soils in Southern Oregon are rich with nutrients that give wines their distinctive flavors. From deep red clays to rocky loams – each vineyard offers something different.
But what makes these vineyards truly stand out is their commitment towards sustainable farming practices. In fact, many vineyards in this region hold LIVE (Low Input Viticulture & Enology) certifications which mean they use fewer pesticides and more earth-friendly practices.
And did you know there's quite an array of grape varieties here too? Here are some you might encounter:
Pinot Noir: Known for its silky texture and complex flavor profiles.
Chardonnay: A crowd-pleaser due to its versatility.
Tempranillo: A Spanish variety gaining popularity for its robust flavors.
Syrah: Famed for being bold yet balanced.
Southern Oregon isn't just about Pinot Noir folks! Although it does make up around 60% of all planted vines (yes, we've got numbers too!), there are over 70 different varieties grown here. That means there's always something new for wine lovers to explore!
So next time you're sipping on a glass of Oregonian vino, remember – there's more than meets the eye when it comes down to those luscious grapes!
Eco-Friendly Practices in Oregon Winemaking
Hey there, wine enthusiast! Let's dive into the eco-friendly practices of Oregon's winemakers. You'll find it pretty cool how these vineyards are not just serving up great wines, but also doing their part for Mother Nature.
Now, you might be wondering how they're going about this. Well, a considerable number of vineyards in Oregon have embraced biodynamic farming. This method is all about creating a diversified, balanced ecosystem within the vineyard. It's an approach that respects nature and aims to maintain the health of the soil and vines without synthetic chemicals or fertilizers.
But that's not all! Many vineyards are also taking sustainability a step further by becoming certified organic or even LEED certified (Leadership in Energy and Environmental Design). Check out these numbers:
| Certification | Number of Vineyards |
| --- | --- |
| Biodynamic | 10+ |
| Organic | 20+ |
| LEED | 5+ |
On top of that, some wineries are switching to solar power to reduce their carbon footprint. So when you're sipping on your favorite Pinot Noir from Oregon, know that you're supporting an industry that cares about its environmental impact.
To give you an idea of what we mean: Sokol Blosser Winery has been running on 100% renewable energy since 2008! They've got solar panels lining their rooftop – enough to produce around 25% of their annual electricity needs.
And let's not forget about water conservation efforts! From using drip irrigation systems to recycling water used during production processes, Oregon wineries are continuously coming up with innovative ways to save our precious H2O.
So there you have it – a peek into the green heart beating strong in Oregon's wine country. Drink up knowing your love for fine wines is also helping preserve our planet one bottle at a time!
Visiting the Columbia Gorge and Hood River Vineyards
Welcome to Oregon wine country! Let's take a trip to the spectacular Columbia Gorge and Hood River vineyards. It's not just about the wines here, but also about the unforgettable journey.
You'll discover that the Columbia Gorge is a unique region straddling both Oregon and Washington states. The diverse climate offers you an opportunity to taste some of the finest cool-climate varietals like Pinot Noir and Chardonnay on one end, while indulging in robust reds such as Syrah and Cabernet Sauvignon on the other.
There's no shortage of wineries for you to explore here. A few favorites include:
Syncline Wine Cellars: Known for their Rhône Valley-inspired wines.
Analemma Wines: If it's sparkling wine you're after, they've got you covered!
Maryhill Winery: With over 50 different wines available for tasting, there's something for everyone!
The neighboring Hood River valley shouldn't be missed either. It's home to dozens of family-owned vineyards where hospitality meets world-class winemaking skills. Spots like Cathedral Ridge Winery or Phelps Creek Vineyards are known for their stunning views and delicious Pinot Gris.
What sets these vineyards apart is not just their exquisite wines, but also the breathtaking landscapes that surround them – from rolling hills dotted with grape vines to dramatic riverfront views under shadowy peaks.
Remember that each visit might bring a new discovery as each season brings its own charm. Autumn harvest can be particularly enchanting when vibrant foliage paints a picturesque backdrop against clusters of ripe grapes ready for picking.
But don't forget – respect comes first! These are working farms after all, so always follow any provided guidelines during your visit.
So go ahead – get out there and immerse yourself in this captivating world where nature meets viticulture in perfect harmony!
Wine Tasting Experiences at the Best Oregon Vineyards
Let's dive right into the heart of Oregon's wine country. You're bound to be swept off your feet by the magnificent vineyard vistas and, of course, the exceptional wines.
Now, if you're a fan of Pinot Noir, you'll feel like you've found your personal paradise at Willamette Valley Vineyards. They've got some serious accolades under their belt for their Pinots and once you get a taste, it's easy to see why. But here's what sets them apart: they offer food pairings specifically designed to enhance your wine tasting experience. Imagine sipping on that award-winning Pinot Noir with just the perfect bite of gourmet cheese…divine!
Then there's Domaine Drouhin – a French soul thriving in Oregon soil. The elegant Chardonnays and Pinot Noirs they produce are highly sought-after. What makes them even more special is their gravity flow winemaking process — it's all about letting nature do its thing! And let me tell ya, it certainly does it well here.
Or maybe Riesling is more up your alley? If so, Brooks Winery should be on your hit-list. Known for producing some top-notch Rieslings (and other varieties too), they also have a great tasting room with panoramic views over Willamette Valley that might make you want to stay forever.
But we can't leave out Elk Cove Vineyards now, can we? It's one of the oldest wine estates in Oregon and still family-owned! Their spacious patio offers gorgeous views while you sip on their exquisite range of wines – from lush Pinots to vibrant Rieslings.
Last but not least is Sokol Blosser Winery– an eco-friendly spot where sustainability meets style! Sample organic wines while enjoying stunning architectural designs or take a guided tour through their certified organic vineyard.
So there you go – five stellar spots where you can immerse yourself in fantastic wine tasting experiences amidst beautiful settings in Oregon.
Conclusion: The Charm of Oregon's Vineyard Landscape
There you have it! Your journey through the best vineyards in Oregon ends here. But, don't fret! You're going home with a treasure chest full of memories from the lush rows of grapevines, winding pathways leading to picturesque estates, and the enticing aroma of fermenting grapes. Each vineyard brought its own unique charm to your adventure.
If there's one thing we've learned about Oregon's vineyards, it's that they offer more than just wine. They provide an experience – a chance to step away from daily life and immerse yourself in nature's beauty while savoring some world-class wines. It's hard to capture all these experiences in words or pictures. You've got to feel the soil under your feet, breathe in the fresh air mixed with sweet grape fragrance, and let the taste of each vintage tell its own story.
Here are some key takeaways from our virtual tour:
Variety – From Pinot Noirs that challenge France's finest to Rieslings rivaling those from Germany, Oregon's vineyards cater to every palate.
Innovation – Whether it's biodynamic farming at King Estate or pioneering new varietals at Stoller Family Estate, Oregon winemakers aren't afraid to push boundaries.
Sustainability – With over 50% of certified sustainable vineyards in America located here, Oregon is leading by example.
And remember: visiting these places isn't just about tasting wine; it's about embracing a lifestyle. So next time you're planning a trip or looking for an escape from routine life, consider the charm of Oregon's vineyard landscape.
So cheers! Here's raising a glass to future adventures among beautiful vineyards and exceptional wines!