Rhode Island may be the smallest state in the U.S., but don't let its size fool you. This picturesque gem is home to some truly impressive vineyards that are just waiting for you to explore. From scenic views to award-winning wines, there's something for every wine lover in the Ocean State.
When it comes to wine tasting, Rhode Island has a lot more than meets the eye. You'll discover charming family-owned vineyards nestled among stunning landscapes and savor wines that are as diverse as they're delightful. It's time you uncorked these beautiful vineyards and tasted what Rhode Island has been quietly perfecting over the years.
Whether you're a seasoned oenophile or a casual sipper, there's no denying that visiting vineyards can be an unforgettable experience. In Rhode Island, it doesn't just stop at great wines – think lush greenery, serene ocean views, and warm hospitality that makes you feel right at home. So buckle up! We're about to take your taste buds on a journey through the best vineyards in Rhode Island.
Exploring the Rhode Island Wine Trail
Ever dreamt of a perfect wine getaway? Well, your dream's about to come true. Let's embark on a journey through the scenic Rhode Island Wine Trail! It's not just a trail, but an experience that'll leave you with cherished memories.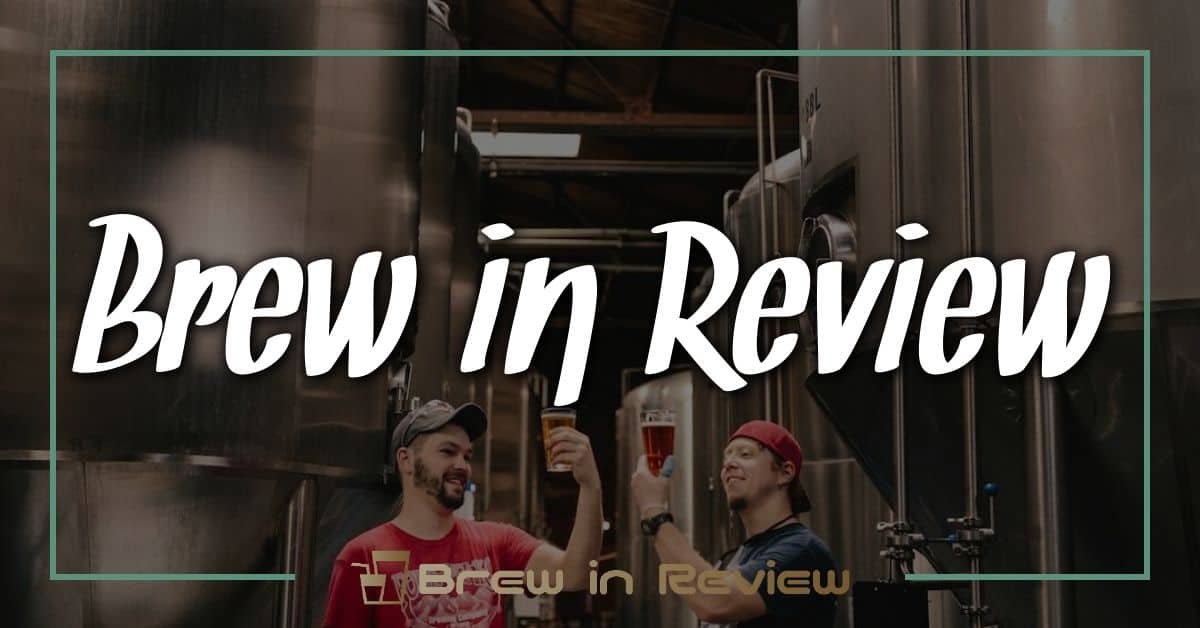 First stop on our trip is Greenvale Vineyards in Portsmouth. This vineyard overlooks the stunning Sakonnet River and is renowned for its exceptional Chardonnay, Vidal Blanc, and Cabernet Franc. They're committed to creating only 3,500 cases of estate grown wines each year. So every sip you take will be special!
Next up, we've got Newport Vineyards, nestled atop a hill with panoramic views of the Atlantic Ocean. Established in 1977, this vineyard has been producing award-winning wines that reflect New England's distinct charm for over four decades.
Here's an interesting tidbit – did you know that Newport Vineyards cultivates over 60 acres of land? That makes it one of the largest growers in New England!
The third vineyard worth mentioning is Langworthy Farm Winery located near Weekapaug and Misquamicut Beaches. If you're looking for a unique blend of coastal scenery and great wine tasting experience – Langworthy Farm is your place.
Greenvale Vineyards: Known for Chardonnay, Vidal Blanc and Cabernet Franc
Newport Vineyards: Famous for their varietal diversity
Langworthy Farm Winery: Best combination of coastal scenery and wine
To wrap it up (but remember we have more stops ahead!), these are just some highlights from the enchanting Rhode Island Wine Trail. Each vineyard here has its own unique character and story to tell – offering not just exquisite wines but also rich history lessons along with breathtaking views.
So buckle up! Your adventure-filled exploration awaits as we continue our journey down this fascinating trail where every turn uncovers something new and exciting.
Unveiling the History of Vineyards in Rhode Island
Rhode Island may be tiny, but you'd be mistaken to overlook its rich wine history. It's been over four decades since the founding vineyard, Sakonnet Vineyard, opened its doors back in 1975. The owners saw great potential in the region's unique climate and soil that mirrored some of Europe's best wine-growing regions.
You're probably not aware that Rhode Island was one of the first states to cultivate grapes for winemaking purposes. It all started with Edward Sisson who planted European grape varieties on Aquidneck Island around 1847. However, these efforts didn't yield much success due to unsuitable weather conditions and a plant disease known as phylloxera.
Fast forward a few years later and we find ourselves at the Prohibition era – a challenging period for most wineries across America. Wineries were forced to close or pivot their production towards non-alcoholic beverages. Sadly, it wasn't until the late 20th century when vineyards began resurfacing in Rhode Island, thanks largely to pioneers like Carol Russell and Susan Samson at Sakonnet Vineyard.
Today we've got about ten thriving vineyards spread across this small state! Each one has its own distinct charm and selection of wines from classic varietals like Chardonnay and Pinot Noir to hybrid ones such as Vidal Blanc and Cayuga White.
It's not just about numbers though; quality is crucial too! Awards have been pouring in for these vineyards from renowned competitions like the International Eastern Wine Competition (IEWC). Here are a few standouts:
Newport Vineyards won Double Gold for their Riesling
Greenvale Vineyards received Silver for their Vidal Blanc
Sakonnet Vineyard bagged Bronze for their Sirius dessert wine
And there you have it – a brief yet fascinating glimpse into Rhode Island's wine history!
Top Rated Vineyards to Visit in Rhode Island
So you're planning a trip to the Ocean State, huh? Well, it's not all about the surf and sand here. Beneath Rhode Island's seemingly calm surface lies a thriving wine culture that's sure to make your taste buds sing!
First on our list, let's mosey over to Newport Vineyards. It's more than just a vineyard – it's an entire experience! With their award-winning wines and an on-site bistro serving farm-to-table cuisine, you'll find yourself lost in a world of flavor. Don't forget to try their Great White – its crispness and refreshing finish are perfect for those warm summer days.
Next up is Carolyn's Sakonnet Vineyard, nestled amidst 150 acres of lush landscapes. This vineyard has been producing wines since 1975 (that's more than four decades!). What sets this place apart is its commitment to environmental stewardship – they're all about sustainability! Their Vidal Blanc is quite the crowd-pleaser – it boasts flavors of honeydew melon and peach with subtle hints of oak.
Then there's Greenvale Vineyards along the picturesque Sakonnet River. Not only will you get to sample some exceptional wines like their Cabernet Franc or Skipping Stone White, but you'll also be captivated by the stunning views around every corner.
Over at Westport Rivers Winery & Buzzards Bay Brewing (yes, they do beer too!), they've got something for everyone. Whether you're into fruity whites or robust reds, this family-owned winery won't disappoint.
And finally, we can't forget Langworthy Farm Winery – situated near Misquamicut Beach which makes for a nice coastal escape post-wine tasting.
Newport Vineyards
Carolyn's Sakonnet Vineyard
Greenvale Vineyards
Westport Rivers Winery & Buzzards Bay Brewing
Langworthy Farm Winery
Each one brings something unique to the table (literally), so why pick just one? Make it your mission to visit them all during your stay in Rhode Island! Trust me; your palate will thank you.
Rhode Island might be the smallest state in the U.S, but don't let that fool you. It's got a big heart when it comes to winemaking and vineyards. And boy, do those vineyards produce some exclusive wines!
First up on our list is Sakonnet Vineyard located in Little Compton. This gem of a vineyard has been producing exceptional wines since 1975! Their signature offering? A white wine named "Vidal Blanc." Its luscious notes of citrus, pear and honeysuckle will leave your palate dancing with delight.
Swinging over to Newport Vineyards next. Trust me, you'll want to try their award-winning "Landot Noir." It's a red wine that packs an incredible punch with its robust black cherry flavor paired with hints of toasted oak and black pepper.
Now if you're into sparkling wines (and who isn't?), then head straight for Greenvale Vineyards in Portsmouth. They've got this fantastic Sparkling Wine called "Skipping Stone White." It's crisp, it's bubbly, and it absolutely screams celebration!
Let's not forget about Carolyn's Sakonnet Vineyard either! You should definitely give their "Amrita" a shot – it's an off-dry white blend that strikes just the right balance between fruity sweetness and refreshing acidity.
Lastly but by no means least – Westport Rivers Winery from our neighboring Massachusetts also deserves mention here for their range of exclusive wines made available at Rhode Island outlets.
| Vineyard | Noteworthy Wine |
| --- | --- |
| Sakonnet Vineyard | Vidal Blanc |
| Newport Vineyards | Landot Noir |
| Greenvale Vineyards | Skipping Stone White |
| Carolyn's Sakonnet Vineyard | Amrita |
So there you have it – just some of the exclusive wines produced right here in Rhode Island's vineyards. If these don't get your mouth watering and your feet itching for a wine trail adventure, I'm not sure what will!
Unique Features of Rhode Island's Best Vineyards
Rhode Island, though small in size, boasts some impressive vineyards that are sure to tickle your taste buds with their unique and delicious wines. Let's dive into what sets these vineyards apart.
First off, you'll notice the coastal influence. Many of Rhode Island's best vineyards sit near the water, soaking up that salty sea air. This location gives the grapes grown here a distinct maritime character – something you won't find just anywhere! Imagine sipping on a crisp white wine while basking in views of rolling waves… sounds dreamy, doesn't it?
Next up is the variety. Despite its small size, Rhode Island packs a punch when it comes to grape diversity. You're not stuck with only one or two types here; no siree! From Chardonnay to Cabernet Franc, from Riesling to Pinot Noir – there's something for everyone. It's this variety that keeps wine enthusiasts coming back for more!
Now let's talk about sustainability because it matters and guess what? Some of these vineyards are leading by example! They've embraced eco-friendly practices like organic farming and renewable energy use which means your favorite tipple doesn't come at Mother Earth's expense.
Then there's the sense of history at many Rhode Island wineries. You'll stumble upon charming 19th-century barns converted into sophisticated tasting rooms where you can sip on delightful vinos while soaking up some local history.
And last but definitely not least – the experiential offerings! Think wine tastings paired with gourmet meals prepared by top chefs or exclusive tours through lush vineyards followed by picnic-style lunches.
Coastal Influence
Variety
Sustainability
History
Experiential Offerings
So there you have it – a sneak peek into what makes Rhode Island's best vineyards truly stand out from the crowd!
Planning Your Visit to Rhode Island's Top Wineries
Rhode Island might be small on size, but it's definitely big on wine. This tiny state is home to several top-tier wineries that you just can't miss out on. So let's dive right into planning your visit to these vineyard gems of the Ocean State.
First things first, you'll want to plan ahead. Most of the wineries in Rhode Island offer tastings and tours, but they often require reservations in advance. You wouldn't want your trip spoiled by a 'No Vacancy' sign, would you? So make sure to check out each vineyard's website or give them a call before hitting the road.
Now that we've got reservations sorted, let's talk travel times. The great thing about visiting Rhode Island wineries is their close proximity to one another. You're never more than an hour away from your next tasting! In fact:
| Winery | Travel Time From Providence |
| --- | --- |
| Greenvale Vineyards | 40 mins |
| Newport Vineyards | 45 mins |
| Carolyn's Sakonnet Vineyard | 50 mins |
Let me tell ya', there's nothing like taking a leisure scenic drive through New England while hopping between some fantastic wineries!
It's also important to remember why you're here – for the wine of course! Each winery has its own unique range of varietals and blends- so go ahead and try something new with each stop.
Greenvale Vineyards: Known for their Chardonnay and Cabernet Franc.
Newport Vineyards: Check out their Riesling and Merlot.
Carolyn's Sakonnet Vineyard: Try their Vidal Blanc or Chancellor wines.
Lastly, don't forget about all those extras that make a vineyard visit truly memorable. We're talking picnics amidst the vines at Greenvale, live music over at Newport during summer months or unique art installations dotting Sakonnet grounds.
So whether you're a seasoned oenophile or simply looking for a delightful day trip from Providence or Boston, touring Rhode Island's top wineries is guaranteed to leave you with unforgettable memories…and perhaps even few bottles as souvenirs!
Sustainable Practices at Rhode Island's Finest Vineyards
Rhode Island might be the smallest state in the US, but don't let its size fool you. It's home to some of the most eco-friendly vineyards around. These vineyards are more than just places where delicious wines are crafted; they're also champions of sustainable practices.
Take Newport Vineyards, for instance. They've been on a green mission since their inception way back in 1995. Their commitment to sustainability is evident in their extensive use of solar power and water conservation techniques. You'll find over 100 solar panels soaking up that Rhode Island sunshine right on their property! Not only does this lessen their reliance on traditional energy sources, but it also significantly reduces their carbon footprint.
And let's not forget about Greenvale Vineyards – another wine-making gem tucked away in beautiful Portsmouth, RI. Here they practice organic farming methods and prioritize soil health above all else. Less chemicals means healthier grapes and ultimately better tasting wine for us!
Over at Carolyn's Sakonnet Vineyard, things get even greener (if you can believe it). This vineyard takes pride in being completely pesticide-free! Instead of relying on harmful chemicals, they employ natural pest deterrents – like ladybugs – to keep those pesky bugs at bay.
But what about water usage? Isn't that a big issue when it comes to viticulture? Absolutely! That's why Langworthy Farm Winery has implemented an innovative drip irrigation system that targets each grapevine individually. This helps conserve water while still ensuring each plant gets exactly what it needs to flourish.
So next time you're sipping on a glass of Rhode Island red or white, remember: you're not just enjoying a great wine – you're supporting vineyards committed to protecting our environment too!
Concluding Thoughts on Visiting the Best Vineyards in Rhode Island
So, you've made it to the end of our vineyard-hopping journey across Rhode Island. We can all agree that these vineyards have a lot to offer, right? From delicious wines to breathtaking landscapes, it's been quite an adventure!
Now let's imagine, for just a moment, that you're sipping on a glass of your favorite wine from one of these vineyards. Perhaps it's a crisp white from Greenvale Vineyards, or maybe it's an intense red from Sakonnet Vineyard. You're taking in the sights and sounds around you, relishing in this feeling of tranquility.
But hold on! There's something else we haven't talked about yet – the people who make this experience possible. We've got to give credit where credit is due! The staff at these vineyards go above and beyond to make sure your visit is unforgettable.
The knowledgeable tour guides
The passionate winemakers
The friendly tasting room attendants
They play such a crucial role in creating that perfect ambience for wine lovers like yourself.
To wrap up our virtual tour of Rhode Island vineyards:
Don't forget to sip and savor: Take your time as you explore each vineyard. Each one offers its unique charm.
Remember to ask questions: This is your chance to learn more about what goes into making your favorite bottle of wine.
And most importantly, enjoy yourself: After all isn't that why we're here?
There's no denying how special Rhode Island's vineyards are with their picturesque settings and award-winning wines. So next time you're planning a weekend getaway or even looking for something different to do on a sunny afternoon, remember the little state with big offerings – Rhode Island.
We hope this guide has inspired you and given you some useful tips for exploring Rhode Island's best vineyards. Here's raising a toast (virtually) to those amazing places waiting for us out there when we're ready to venture forth again!