If you've ever dreamed of sipping wine amid the stunning beauty of New England, Vermont is the place for you. Vermont, home to some of the best vineyards in the US, is a hidden gem that's waiting to be discovered. The state's cool climate and fertile soil are ideal for producing unique wines that are as varied as Vermont's breathtaking landscapes.
From quaint family-run establishments to larger operations known nationwide, there's a vineyard in Vermont that'll tickle your taste buds and steal your heart. Whether it's your first visit or you're something of an oenophile (that's wine expert to us ordinary folks), prepare yourself for a trip filled with picturesque views, friendly faces, and most importantly – amazing wines.
So sit back, pour yourself a glass of your favorite vino (don't worry – we'll wait), and let us take you on a journey through some of the best vineyards in this charming corner of America. You're about to discover why winemaking isn't just an industry in Vermont – it's a way of life.
Exploring Vermont's Wine Scene
Vermont, known for its breathtaking landscapes and prime ski resorts, has another hidden gem to offer – a thriving wine culture. You'll be surprised by the diverse range of vineyards dotting this New England state. So let's get started on our wine exploration!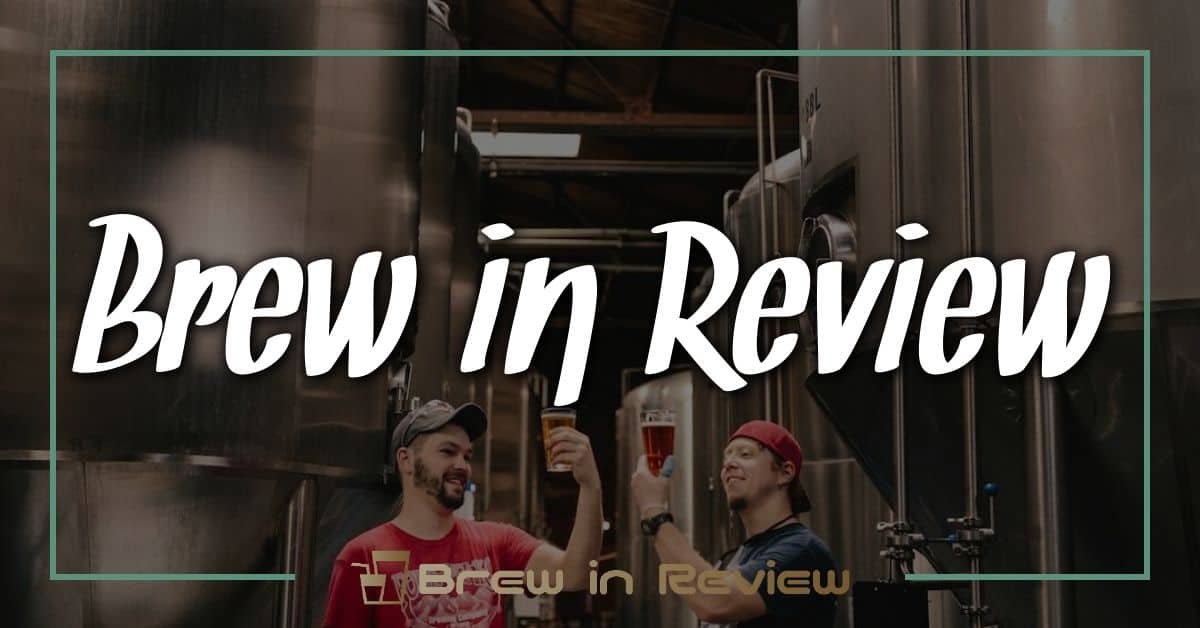 First stop, Boyden Valley Winery. Nestled in picturesque Cambridge, it's one of the oldest wineries in Vermont. Their award-winning wines are crafted from cold-hardy grapes that withstand harsh winters and deliver a unique flavor profile.
Another must-visit is Shelburne Vineyard. Just a stone's throw away from Lake Champlain, their sustainably grown vines produce nationally acclaimed wines. Try their Marquette or Riesling for an authentic taste of Vermont terroir.
Now you can't talk about Vermont's wine scene without mentioning Lincoln Peak Vineyard! Located in New Haven, it stands out with its emphasis on estate-grown wines – all their grapes are grown right there in their own vineyards.
Here's a quick overview:
| Winery | Location | Notable Wines |
| --- | --- | --- |
| Boyden Valley Winery | Cambridge | Big Barn Red, Riverbend Red |
| Shelburne Vineyard | Shelburne | Marquette , Riesling |
| Lincoln Peak Vineyard | New Haven | La Crescent , Marquette |
But remember folks, these are just some highlights from the vast array of vineyards awaiting your visit in Vermont. Each one offers its own unique experiences – from tasting rooms with stunning views to tours where you learn about grape cultivation and wine production firsthand.
So why wait? Start planning your unforgettable journey through Vermont's vibrant wine scene today!
Understanding Vermont's Unique Terroir
Ever wonder why Vermont wines have a distinct taste? It's all about the terroir, folks! You see, terroir is the combination of factors including soil, climate, and sunlight that gives wine its unique flavor.
Vermont's terroir is quite unique. Nestled in the northeastern part of America, it sits near the 45th parallel – a latitude shared by famous wine regions like Bordeaux and Burgundy in France. This location gifts Vermont with four distinct seasons which greatly influence grape growth and development.
Spring: The soil awakens from its winter slumber and grapevines begin to grow.
Summer: Long days provide ample sunlight for photosynthesis, essential for sugar accumulation in grapes.
Fall: Cooler temperatures slow down vine activity and allow grapes to ripen slowly, developing complex flavors.
Winter: Vines go into dormancy preparing them for another cycle next spring.
Now let's talk about soil. Remember how your mom always told you "you are what you eat"? Well, same goes for grapes! Each vineyard has its own distinctive blend of bedrock and soil type. In Vermont, we're talking predominantly loamy soils – a mixture of sand, silt and clay – along with granite bedrock. This combination provides excellent drainage (grapevine roots hate "wet feet") while retaining enough moisture and nutrients needed for vine growth.
What does this all mean? It means that when you sip on a glass of Vermont wine – be it an aromatic La Crescent or a richly flavored Marquette – you're tasting more than just fermented grape juice. You're experiencing a piece of Vermont's land and weather pattern from that particular year – encapsulated within your glass!
So next time you enjoy a bottle from one of our fantastic vineyards remember: it's not just about the winemaker's skills but also about appreciating the incredible terroir that makes each vintage truly unique!
Top-Rated Vineyards in Vermont
Let's dive right into the heart of Vermont, where you'll find some of the highest-rated vineyards. If you're a wine lover, there's no doubt that this is one place you'd want to explore.
First up on our list is Shelburne Vineyard, nestled beside Lake Champlain. The cool climate and fertile soil create an ideal environment for producing a variety of wines – from crispy whites to bold reds. They've got awards under their belt too, including the Lieutenant Governor's Award for Excellence in 2016.
Shelburne Vineyard

Location: Shelburne
Notable Awards: Lieutenant Governor's Award for Excellence (2016)
Next up, we have Lincoln Peak Vineyard. Known for its award-winning Marquette wine, it boasts three acres of grapevines that are lovingly tended by hand. The result? Some of the most flavorful wines in Vermont.
Lincoln Peak Vineyard

Location: New Haven
Notable Wines: Marquette
You can't talk about top-rated vineyards without mentioning Boyden Valley Winery. This family-run vineyard has been crafting quality wines since 1875! Their Big Barn Red is a local favorite and definitely worth trying out.
Boyden Valley Winery

Location: Cambridge
Notable Wines: Big Barn Red
And then there's Snow Farm Vineyard, located on South Hero Island. Its unique location allows them to grow grapes not typically found in other parts of Vermont, resulting in distinctive and delightful wines.
Snow Farm Vineyard

Location: South Hero Island
Unique Selling Point: Distinctive grape varieties
Each vineyard offers something different, from diverse types of grapes nurtured with care to unique winemaking techniques passed down through generations. So next time you're planning your visit to Vermont, remember these names! You won't be disappointed.
The Art of Wine Making in Vermont
Vermont's wine scene is booming, and it's thanks to the dedicated vintners who've mastered the delicate art of winemaking. These artisans transform simple grapes into liquid masterpieces that will dance on your palate. One thing's certain: there's a lot more to making wine than just stomping on grapes!
First off, let's talk about the unique climate of Vermont. It's essential to know that Vermont has a cold-climate which influences the type of grapes grown here. You're probably familiar with varietals like Cabernet Sauvignon or Merlot, but in Vermont, they grow hybrid grape varieties. This includes Frontenac, Marquette and La Crescent which can survive harsh New England winters.
Here's some interesting stats about Vermont vineyards:
| Total Vineyards | Wine Produced per Year |
| --- | --- |
| 21 | 13000 cases |
Growing these hybrids isn't all sunshine and rainbows though. They require meticulous care through pruning and canopy management techniques for optimal yield.
Following harvest comes fermentation – where science meets magic! Yeast converts sugars in the grape juice into alcohol within temperature-controlled stainless steel tanks or oak barrels depending upon desired flavors.
Afterwards, wines are aged for several months or years before being bottled – patience is key here! Each step plays a crucial role in defining a wine's personality yet it's this process that makes every bottle truly unique.
Lastly, don't forget about local food pairing! When sipping a glass from one vineyard you might taste notes of apple complemented by sharp cheddar cheese while another might pair well with maple-glazed salmon.
Shelburne Vineyard offers an exceptional Marquette Reserve.
Lincoln Peak Vineyard's La Crescent pairs beautifully with spicy foods.
Or try Snow Farm Vineyard's Vidal Blanc Ice Wine paired with blue cheese – heavenly!
Through their dedication to this intricate art form, Vermont vintners have carved out their own niche in the world of viticulture. In each sip from their creations, you'll taste not just great wine but also the passion and perseverance poured into every drop. So next time you're visiting be sure to raise your glass high to celebrate The Art Of Winemaking In VERMONT!
Sustainable Practices of Vermont Vineyards
Vermont vineyards are stepping up their game in sustainable practices. This isn't just talk; it's about tangible actions that make a difference for the environment, and ultimately, the quality of the wine. Let's delve into how they're making this happen.
First off, did you know Vermont has around 20 vineyards? Each one is unique but they all share one common trait – a commitment to sustainable farming. A perfect example is Shelburne Vineyard, known for its eco-friendly methods like solar power and composting grape skins. They also have an integrated pest management program that minimizes chemical use.
Next on our list is La Garagista Farm + Winery, committed to biodynamic farming. This holistic approach takes into account everything from soil health to lunar cycles – yes, moon phases! The result? Amazing wines with minimal environmental impact.
Here are some other awesome examples:
Boyden Valley Winery: They've put up birdhouses throughout their property as a natural way to control pests.
Lincoln Peak Vineyard: Here, they use compost made from local cow manure (yep!) which helps enrich the soil.
Snow Farm Vineyard: This spot uses cover crops between rows of vines to prevent erosion and improve soil health.
With each bottle you buy from these vineyards, you're not only getting a tasty beverage but also supporting ethical farming practices. How cool is that?
But let's not forget about the numbers. According to data from Vermont Grape and Wine Council:
| | Number |
| --- | --- |
| Total number of vineyards | 20+ |
| Acres under cultivation | 150+ |
That's quite impressive considering Vermont's harsh winters! In conclusion (without starting with "In conclusion,"), we can say that Vermont's winemakers aren't just thinking about their next vintage – they're considering how their actions affect the land for generations to come.
Tasting Tips for Visiting Vermont Vineyards
You're about to step into the world of Vermont vineyards, but you might be wondering – how do I get the best out of my wine tasting experience? We've got your back! Here's a quick guide packed with handy tips.
First off, don't rush it. Savor each moment. Each vineyard has a unique story and history behind it. Soak in the ambiance, take a stroll amongst the vines, and engage with staff or winemakers if they're available. You'll find that this enriches your tasting experience immensely!
Now let's talk about the actual tasting process. Remember, it's not just about gulping down glass after glass of wine. In fact, there's an art to it! Start by observing the color and clarity of your pour before taking a whiff to identify different aromas.
Look: Hold up your glass against a white background and notice its color.
Swirl: Swirling helps release various aroma compounds.
Smell: Take a good sniff to pick up on any fruity or floral notes.
Taste: Take small sips and let it linger in your mouth before swallowing.
Of course, we can't forget about food pairings! Many Vermont vineyards offer cheese plates or other nibbles that complement their wines beautifully. Don't shy away from trying these local delicacies – they can enhance flavors you didn't even know were possible!
Lastly, keep track of what you tasted and loved (or didn't). It's easy to lose track when you're hopping from one vineyard to another all day long! Maybe consider jotting down some notes on each wine – its name, vintage year, flavor profile etc., for future reference.
Remember folks – wine tasting is all about discovering what YOU like so don't be afraid to venture outside of your comfort zone! Who knows? You may just discover your new favorite varietal right here in Vermont!
Vermont Wines to Try Before You Visit
If you're a wine enthusiast, don't pack your bags for Vermont just yet! There are some incredible wines from the Green Mountain State you've gotta try before making your trip. It's like a little preview of what's in store.
First up on our list is the Marquette from Lincoln Peak Vineyard. This red wine has been described as bold and full-bodied, with notes of black cherry and spice. It's made from one of Vermont's most grown grapes, which ensures its deep local flavor.
Another must-try is La Crescent from Shelburne Vineyard. It's a white wine that captures the essence of Vermont's terroir perfectly. Imagine sipping on delicate flavors of citrus fruits paired with floral aromas – sounds delightful, right?
For an unexpected treat, be sure to sample Eden Ice Cider Company's Heirloom Blend Ice Cider too. Made using traditional winemaking methods but with apples instead of grapes – because it's Vermont after all! This cider offers complexity and richness that'll surprise even seasoned wine connoisseurs.
Here are three more recommendations:
Boyden Valley Winery's Big Barn Red: A rich red blend featuring notes of dark fruits.
Snow Farm Vineyard's Vidal Blanc Ice Wine: An ultra-sweet dessert wine oozing with honeyed fruit flavors.
East Shore Vineyard's Lakeview White: A refreshing white blend marked by fruity zestiness.
It doesn't matter whether you're new to wines or have been swirling glasses for years – these Vermont wines will surely excite your palate. So go ahead, pop open a bottle or two before embarking on your vineyard-hopping adventure in beautiful Vermont!
Conclusion: Your Next Trip to a Vermont Vineyard
There you have it! You've journeyed with us through the verdant hills and luscious landscapes of Vermont vineyards. Now, it's your turn to embark on your own adventure.
Don't forget that every winery offers something unique, from their rich histories to their innovative wine-making techniques. Whether you're a seasoned connoisseur or a curious newbie, there's always something new to discover.
Shelburne Vineyard is an excellent choice for fans of organic wines.
If you love scenic views, don't miss out on Lincoln Peak Vineyard.
For those who appreciate historic estates and traditional wine-making practices, Snow Farm Vineyard should be on your list.
Remember, every season brings its own charm at these vineyards. Spring blooms offer picturesque settings while fall harvests promise exciting events and activities. Regardless of when you decide to visit these beautiful vineyards in Vermont, they're sure to leave an everlasting impression.
So what are you waiting for? It's time to get out there and taste the very best that Vermont has to offer. We can't wait for you to experience these gems firsthand – and who knows? Your new favorite wine might just be waiting for you in the Green Mountain State!
Lastly, remember this isn't simply about sipping wine; it's about appreciating the craft behind each bottle while immersing yourself in nature's beauty. So here's a toast – may your next trip to a Vermont vineyard be filled with rich flavors, enchanting views and joyful memories!