If you're a fan of craft beer, Utah might be your next paradise. This state is brimming with excellent breweries, each offering their own unique spin on classic and innovative brews. Imagine this: you're soaking in the stunning mountain views with a fresh, locally brewed pint in hand. Sounds like pure bliss, doesn't it?
Utah's brewing scene has been growing steadily over the years. Today, it boasts a diverse range of breweries, from small, family-owned operations to larger establishments churning out an impressive array of beers. Whether you're into hoppy IPAs or smooth stouts, there's likely a brewery in Utah that'll make your taste buds dance.
Now let's dive right in! We'll explore some of the best breweries that Utah has to offer – spots where you can sample great beers and immerse yourself in local culture at the same time. Because isn't that what travel (and beer) is all about?
Exploring Utah's Craft Beer Scene
Utah's craft beer scene is booming, and it's not just about the number of breweries in the area. It's also about the quality and variety of beers they're making. You may be surprised by what you find in this desert state.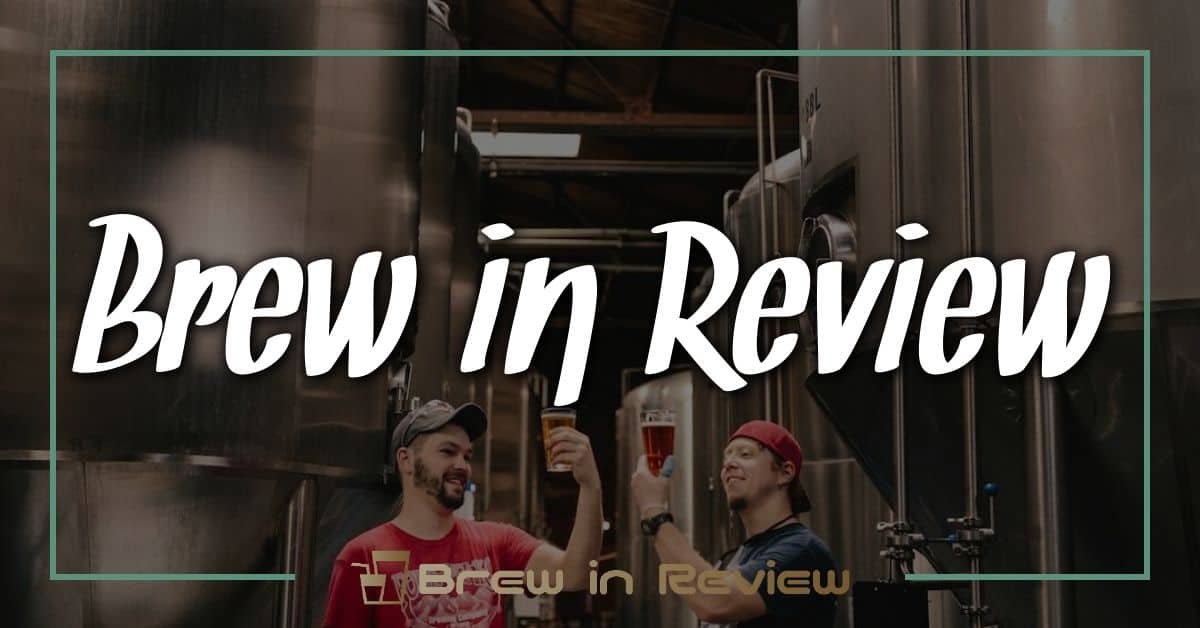 First off, let's take a look at some numbers:
| Number of Breweries in Utah | Year |
| --- | --- |
| 29 | 2018 |
| 35 | 2019 |
| 41 | 2020 |
As you can see, there's been a steady growth in the number of local breweries over recent years.
Now here are some must-visit spots for beer enthusiasts:
Uinta Brewing Co: Known for their wide array of brews from hoppy IPAs to dark stouts.
Epic Brewing Company: They aren't called Epic for no reason! Their variety is impressive with over 39 different styles on tap.
Red Rock Brewing: With multiple locations around Salt Lake City, Red Rock is a favorite among locals and visitors alike.
Each brewery has its unique charm and specialties that make them stand out from each other. For instance, Uinta Brewing Co prides itself on being powered entirely by wind and solar energy! Talk about drinking responsibly!
But it isn't just these popular names making waves in the industry. Smaller microbreweries such as Fisher Brewing Company and Proper Brewing Co have also been gaining recognition for their innovative craft beers.
So why should you care? Well because with this thriving scene comes an opportunity to taste some truly remarkable brews that won't be found anywhere else. Whether you're a seasoned connoisseur or new to craft beer, Utah's brewing scene offers something for everyone. And who knows? Your next favorite beer might just come from one of these Utah breweries!
Top Breweries in Salt Lake City
So, you've found yourself in Salt Lake City and you're on the hunt for some top-notch breweries. Well, my friend, you're in luck. This city is brimming with craft beer gems that'll delight your taste buds.
Let's kick things off with Epic Brewing Company. As their name suggests, they're all about creating epic beer experiences for their patrons. They're the first brewery since prohibition to brew exclusively high alcohol content beer – talk about making a grand entrance! Their tasting room offers a rotating selection of 25 beers on tap, so there's always something new to try!
Next up in our craft beer journey is Uinta Brewing Co. Named after an east-west mountain range located in northeastern Utah, this brewery has been crafting exceptional beers since 1993. They have a special knack for brewing delicious IPA and Pale Ale styles, attracting hop lovers from across the state.
You can't talk about Salt Lake City breweries without mentioning Squatters Pub Brewery. Established back in 1989 by three passionate beer enthusiasts who wanted to introduce Utahns to traditional English-style pubs and brews – these guys know what they're doing! Known for their Full Suspension Pale Ale (a two-time Great American Beer Festival gold winner), Squatters should definitely be on your list when visiting SLC.
For those who appreciate sustainability along with their suds, there's Red Rock Brewery which has won numerous awards not just for its fantastic lineup of beers but also its commitment towards environmental stewardship. They offer seasonal specials as well as year-round favorites that cater to both casual drinkers and serious connoisseurs alike.
Lastly but certainly not leastly (is that even a word? It is now!) we've got Toasted Barrel Brewery, Salt Lake City's very own sour-beer specialist! If you're into tart and funky flavors then this spot will be right up your alley.
These are just a few standout spots amongst many incredible breweries peppering the landscape of beautiful Salt Lake City:
Epic Brewing Company
Uinta Brewing Co
Squatters Pub Brewery
Red Rock Brewery
Toasted Barrel Brewery
Remember folks, always enjoy responsibly and if possible take public transportation or grab an Uber/Lyft to get around safely – because the only thing we want heavy at the end of our brewery tour is our hearts…from all that amazing craft beer love!
Utah County's Finest Breweries
Welcome to the beer paradise that is Utah County! Let's dive straight into some of the best breweries this region has to offer.
First up, we've got Strap Tank Brewing Co. This spot in Springville is a local favorite, thanks to their wide selection of brews and killer food menu. Strap Tank nails it with classics like their English-style Leatherhead Red, but they're not afraid to get creative either – check out their Cherry Berliner Weisse if you're feeling adventurous!
Heading northward, you'll find Roosters Brewing Company nestled in the heart of Layton. Roosters has been serving up handcrafted ales and lagers since 1995, earning them a spot as one of Utah's longest operating breweries. With over 20 beers on tap including crowd-pleasers like Junction City Chocolate Stout and Beesley Buck Wheat Ale – there's something for every kind of beer lover here.
Now, let's make our way to American Fork where we discover Policy Kings Brewery. It's unique not only because it serves great craft beer but also because it's owned by Deandre and Sara Ridgel, making it the first black-owned brewery in all of Utah. Their lineup includes everything from IPA to stouts and they bring a touch of uniqueness with brews like Chess Club Coconut Porter or Queen's Gambit Guava IPA.
If you're closer to Orem, don't worry! You have your own gem in Talisman Brewing Company. Known for its attention-to-detail approach towards brewing process and sustainable practices makes Talisman stand out among its counterparts in Utah county.
And finally down south in Provo resides Banding Goshawk Brewing Company, known for its innovative recipes that showcase flavors from around the globe while maintaining an authentic American craft beer feel. Don't miss out on trying their Peregrine Pilsner or Merlin Milk Stout!
But hey, these are just a few highlights from Utah County's buzzing brewery scene. There are many more names deserving praise such as Toasted Barrel Brewery or Proper Brewing Co., each offering something unique to smack your taste buds!
Remember folks: Drink responsibly and enjoy what these incredible breweries have worked so hard on creating for us!
Park City: A Hub for Beer Enthusiasts
Hey there, beer lovers! If you're on a quest to discover the best brews in Utah, you've gotta make a stopover at Park City. This mountain town isn't just known for its world-class ski resorts but it's also home to some of the finest breweries in the state.
Park City Brewery is one spot that definitely deserves a mention. They're all about fresh and flavorful beers that reflect the outdoor spirit of Utah. Here's what's cool – they even have eco-friendly "packaging" initiatives that match their passion for preserving nature's beauty. Then there's Wasatch Brewery, an iconic place that's been brewing unique, full-flavored beers since 1986!
Park City Brewery: Known for their fresh and flavorful beers.
Wasatch Brewery: Famous for brewing unique, full-flavored beers since 1986.
For those who fancy themselves as craft beer connoisseurs, shades of Pale Brewing Company should be your next pit stop. Their award-winning brews are loved by locals and tourists alike – I mean who can resist names like '8000' (a Belgian-style Tripel) or 'Jack Wagon' (an American Wheat)?
And let me tell you about Squatters Roadhouse Grill and Pub – not only do they serve hearty meals perfect after a day on slopes but also house some excellent local brews with a rotating "guest tap". Feels like hitting two birds with one stone doesn't it?
So folks! Next time you're carving down the slopes at Park City Mountain Resort or just chilling in town, remember to quench your thirst at these fantastic local breweries. Your taste buds will thank you!
Award Winning Beers from Utah
Picture this: you're cozied up in a rustic, buzzing brewery with your pals, laughter wafting through the air, and an award-winning beer in your hand. Sounds like a dream, right? Well buckle up, beer lovers – it's reality here in Utah!
Starting off strong is the Epic Brewing Company. It's not just their name that's epic; their beers are too! Their 'Big Bad Baptist' has claimed fame for its full-bodied richness and complex flavor profile. Loaded with cocoa nibs and coffee beans, it's truly a dark beer lover's delight.
Another champion on the scene is Uinta Brewing's Dubhe Imperial Black IPA which snagged Gold at both the 2016 World Beer Cup and the Great American Beer Festival. This delicious brew mingles hemp seed with eight different hop varieties; talk about unique!
Here's a quick peek into some of their awards:
| Brewery | Beer | Awards |
| --- | --- | --- |
| Epic Brewing Company | Big Bad Baptist | Multiple Regional Awards |
| Uinta Brewing | Dubhe Imperial Black IPA | Gold – 2016 World Beer Cup & GABF |
Now let's not forget Red Rock Brewery who've got quite an impressive trophy shelf themselves. Their Paardebloem took home gold at the 2018 World Beer Cup. Infused with dandelion greens (yes, you read that right), Belgian candi sugar and peach puree – it's no wonder this creative concoction won over judges' hearts.
Epic Brewing Company

Big Bad Baptist: Rich dark beer loaded with cocoa nibs and coffee beans.

Uinta Brewing

Dubhe Imperial Black IPA: Unique blend of hemp seed and eight hop varieties.

Red Rock Brewery

Paardebloem: A delightful mix of dandelion greens, Belgian candi sugar and peach puree.
Don't miss out on these top-notch breweries when you visit Utah! With such diverse flavors to offer, they'll take your taste buds on one heck of an adventurous ride!
The Art of Brewing in Utah's High Altitudes
Ever wondered about the magic behind Utah's unique craft beers? Let's dive into some brewery secrets! It's all about the high altitudes, folks. Yes, you got that right. The elevation plays a mighty role in brewing beer up here.
The first thing to consider is water. You see, at higher elevations, water boils at a lower temperature. This might seem trivial, but it has a significant impact on how flavors develop during brewing. For instance, Uinta Brewing Company uses this to their advantage by adjusting their recipes to accentuate certain flavors.
Next up is fermentation. It tends to speed up at high altitudes due to lower air pressure – which can affect yeast activity and ultimately the taste of your beer! Epic Brewery taps into this science with finesse and precision as they meticulously control their fermentation processes.
What about ingredients? Well, barley and hops used for brewing are influenced by the altitude too! Moab Brewery gets creative with locally sourced grains and hops that thrive in Utah's high-altitude climate – creating beers that truly capture the essence of our beautiful state.
But don't just take our word for it! Check out these stats:
| Brewery | Highlighted Brew | Unique Aspect |
| --- | --- | --- |
| Uinta Brewing Company | Cutthroat Pale Ale | Adjusts recipes for flavor enhancement |
| Epic Brewery | Big Bad Baptist Imperial Stout | Manipulates fermentation process |
| Moab Brewery | Johnny's American IPA | Uses local ingredients |
So next time you're sipping on a cold one from any of Utah's stellar breweries remember: there's more than meets the eye (or should we say tongue?) when it comes to creating these liquid masterpieces – it's not just art; it's science too!
Remember folks – altitude isn't an obstacle here; instead, it becomes an integral part of creating something special. So raise your glass high next time you're enjoying one of Utah's fine brews because they've quite literally taken things to new heights!
Beer Festivals and Events in Utah
Utah's beer scene isn't just about the breweries. It's also a hub for fantastic beer festivals and events! And trust me, they're not something to miss if you're a true-blue beer lover.
One of the stellar events is Utah Brew Fest. This annual event usually takes place in September and showcases over 50 regional breweries. You'll have the chance to sample more than 200 unique beers and ciders. Some might say it's like stepping into a paradise of hoppy goodness!
Another unforgettable experience on offer is The Great Salt Lake Fringe Festival Craft Beer Night. Here, local brewers strut their stuff, showcasing unique brews that are as creative as the festival's performances themselves.
And let's not forget Oktoberfest at Snowbird, which runs from mid-August through October. It's one of the largest festivals in Utah with traditional German beer, food, music and fun-filled activities for all ages!
Here are few other noteworthy events:
The North American Brewers Association Mountain Brewers' Beer Fest
Park City Brew Tour
Hops Hunters Hike series (where hiking meets craft brewing)
Get these dates marked on your calendars! These festivals are bursting with flavor profiles ranging from fruity IPAs to smoky stouts, promising plenty of cheer for every kind of beer enthusiast.
Whether you're looking to discover new favorites or simply want to enjoy a day filled with fun (and pints!), Utah's got you covered when it comes to beer festivities.
Conclusion: The Evolution of the Brewery Scene in Utah
Dramatically, Utah's brewery scene has truly come into its own. You've seen how the landscape has changed over the years, becoming a hotspot for beer enthusiasts everywhere. Let's take a moment to reflect on this evolution.
Once upon a time, you'd be hard-pressed to find many breweries in Utah. Now there are more than 30! That's quite an impressive growth spurt! In fact, according to data from the Brewers Association:
| Year | Number of Breweries |
| --- | --- |
| 2010 | 14 |
| 2020 | 33 |
You've witnessed firsthand how these breweries offer a wide range of different beers – from traditional lagers and stouts to innovative sours and IPAs. It's clear that Utah brewers aren't afraid to push boundaries and experiment with new flavors.
And it's not just about numbers or variety either. Quality is also paramount in this thriving scene. Many of these breweries have won awards at national and even international competitions!
Epic Brewing Company took home gold at Great American Beer Festival.
Uinta Brewing was named "Mid-Size Brewing Company of the Year" at World Beer Cup.
Shades Brewing gained recognition for their Kveik line-up.
Utah breweries are also committed to community engagement and sustainability efforts, helping make our world a better place one pint at a time.
So there you have it – your journey through Utah's brewing scene. You've explored historic establishments like Squatters Pub Brewery, discovered hidden gems such as T.F. Brewing, and sampled some exceptional beers along the way.
With all of this in mind, it becomes clear why beer lovers across America are keeping an eye on what's brewing in Utah! It's been an incredible evolution – but remember – we're just getting started here folks! This burgeoning beer culture continues to grow with each passing day so keep exploring those hops – who knows where they'll lead next? Cheers!