Alright, let's dive right in. Washington State isn't just famous for its coffee shops and rainy weather – it's also home to some of the finest breweries in the country! If you're a craft beer enthusiast (or even if you're just dipping your toes into the hoppy waters), this Pacific Northwest gem has got plenty to offer.
Now, imagine yourself wandering around quaint towns or bustling city streets, stumbling upon unique taprooms serving up some of the most innovative brews you've ever tasted. That's what exploring Washington's beer scene is like – an adventure filled with flavorful surprises!
Whether you're planning a trip or simply daydreaming about future tastes, we've got an exciting lineup for you. From coastal breweries where you can hear seagulls overhead, to mountain hideaways where pine trees perfume the air – there's a brewery that fits every taste and style in Washington. So go ahead and start dreaming about your next frothy pint!
Washington's Craft Beer Scene
Let's dive right into the world of Washington's craft beer scene. It's a booming industry with over 400 breweries dotted across the state. That's not just a random number, it translates to roughly one brewery for every 19,000 people!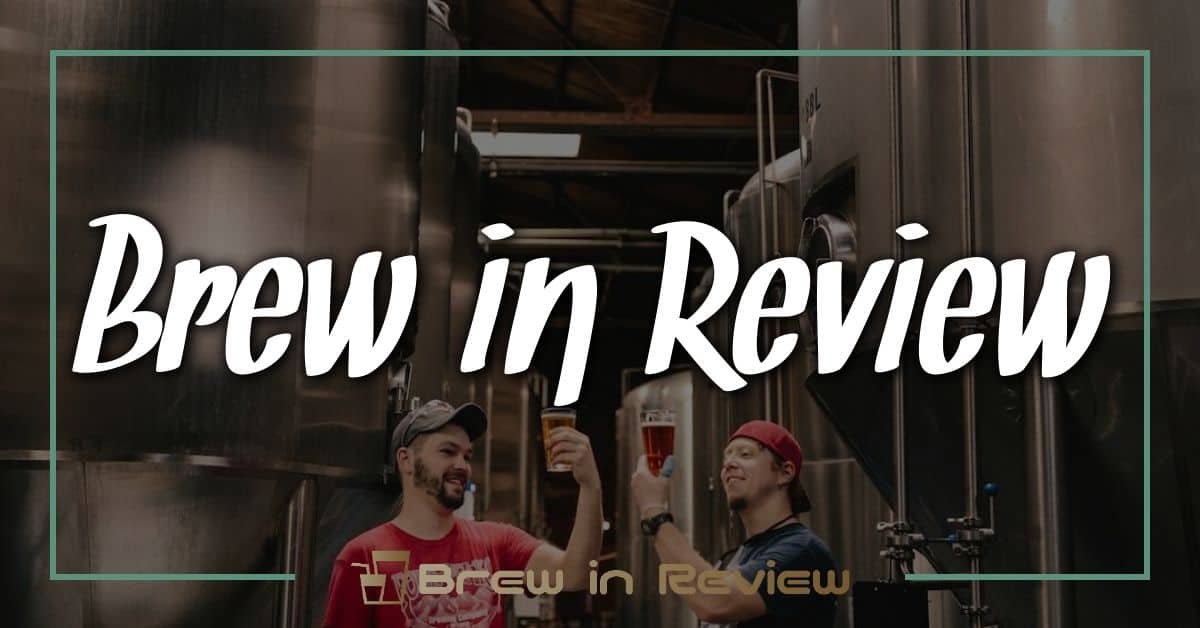 You're probably wondering, what makes this place such a haven for craft beer lovers? Well, it starts with the hops. Yes, those little green flowers that give your IPA its signature bitterness. You see, Washington is home to Yakima Valley which churns out nearly 75% of all hops grown in America.
| Year | Hops Production (in million pounds) |
| --- | --- |
| 2016 | 73 |
| 2017 | 80 |
| 2018 | 102 |
But it doesn't stop there. These breweries are more than just numbers and statistics; they've got some serious character too. From rustic barn-like establishments set against stunning natural backdrops to sleek urban tasting rooms offering an array of experimental brews – you're sure to find something that tickles your taste buds.
Just imagine yourself at Fremont Brewing in Seattle sampling their Universale Pale Ale or maybe at Bale Breaker Brewing Company in Yakima sipping on Topcutter IPA amidst fields of hops as far as the eye can see.
Fremont Brewing

Must try: Universale Pale Ale

Bale Breaker Brewing Company
And let's not forget about Spokane and Eastern Washington where gems like No-Li Brewhouse and Iron Goat Brewing Co offer unique flavors from malt-forward beers to hoppy delights.
So next time you're in town or planning a trip, make sure you soak up some local culture by visiting these amazing breweries!
Remember folks, behind each glass of frothy goodness is an art form steeped in tradition and innovation – a testament to the thriving craft beer scene here in Washington State.
History of Washington Breweries
Dive right into the history of Washington breweries, it's a fascinating ride! The craft beer scene in Washington didn't just pop up overnight. In fact, brewing has deep roots that stretch back to 1860s when Louis S. Shattuck opened the first brewery in Capitol Hill.
Fast forward to the early 1980s, you'll find Bert Grant setting up shop as Yakima Brewing and Malting Co., making it the first brewpub in America since Prohibition. He was a pioneer who set the stage for what was about to happen next: an explosive growth of microbreweries across Washington state.
From that point on, there's been no looking back. In just a few decades, Washington went from one small brewpub to more than 400 operating breweries today! That's not only a testament to the love for beer but also indicative of how innovative and enterprising our brewers are.
1864: First Brewery opened by Louis S. Shattuck
1982: Yakima Brewing and Malting Co. established
Present Day: More than 400 breweries
What makes this journey even more compelling is the role local ingredients play in brewing excellence here. Hops grown in Yakima Valley are prized worldwide; you'd be hard pressed to find another place where nature contributes so generously!
So now you know why your pint tastes so good – it's centuries worth of traditions brewed together with locally-sourced ingredients and an indomitable spirit of innovation that keeps pushing boundaries! This isn't just history folks – it's heritage served fresh every single day! So go ahead, take another sip and toast to these phenomenal brewers who've made Washington State synonymous with craft beer greatness.
Top Rated Breweries in Washington
You're probably champing at the bit to discover some of the best suds in the state. So let's dive into this frothy topic right away!
First on our list is Fremont Brewing. Located smack dab in the middle of Seattle, it's a place that's been brewing up magic since 2009. Their Universal Pale Ale is a fan favorite and has won multiple awards for its distinct flavor that craft beer enthusiasts can't seem to get enough of.
Next stop? The widely acclaimed Reuben's Brews. This gem is tucked away in Ballard, a charming neighborhood known for its vibrant nightlife and eclectic eateries. With an impressive lineup of over 140 beers crafted annually, it's no surprise they've got something for everyone! They're particularly famous for their Robust Porter, which took home gold at both the World Beer Cup and Great American Beer Festival.
On your journey through Washington's beer wonderland, you'd be remiss not to visit Cloudburst Brewing. Nestled within Seattle's historic Pike Place Market district, this brewery boasts an innovative selection that keeps folks coming back time and again.
Finally, if you're seeking something off the beaten path, check out Structures Brewery in Bellingham. A relative newcomer to the scene but already making waves with their Fuzz IPA – an aromatic brew bursting with notes of peach and citrus.
There you have it! Four top-rated breweries from across Washington state certain to quench your thirst for quality craft beer:
Fremont Brewing (Seattle)
Reuben's Brews (Ballard)
Cloudburst Brewing (Seattle)
Structures Brewery (Bellingham)
So grab your pint glass and start exploring these hoppy havens today!
Best Brewery Tours to Experience
Ever thought about diving into the world of craft beer right at its source? Well, buckle up because we're taking you on a virtual tour of some of the best brewery tours Washington has to offer. You'll get a behind-the-scenes look at where your favorite brews are born and even learn a thing or two from the masters themselves.
First stop is the Fremont Brewing Company's Urban Beer Garden in Seattle. It's not just another spot for a cold one; it's an experience! With their commitment to sustainability and community, they've created a space that feels more like your buddy's backyard than a bustling brewery. Plus, they regularly host events featuring local musicians and food trucks. Now isn't that something?
Next up, you can't miss out on Two Beers Brewing Co. What started as an adventure in a small homebrew setup has blossomed into a 4,800 sq ft taproom and production facility! Here, you'll have the chance to try unique brews like 'The Immortal' IPA and 'Evo' Pale Ale while observing their brewing process firsthand!
If you're in Yakima Valley, Bale Breaker Brewing Company should definitely be on your list. Nestled amongst hop fields, this family-owned brewery offers breathtaking views along with their top-notch beers. And guess what? They use hops grown right there on site!
Fremont Brewing Company: Offers community-focused events
Two Beers Brewing Co: Homegrown success story with unique brew offerings
Bale Breaker Brewing Company: Family-owned with onsite hop farming
Finally, let's take a detour to Spokane for No-Li Brewhouse – A place known for its 'Born & Raised' IPA which won multiple international awards! They offer tours every Saturday that include tastings and an insightful journey through their brewing process.
Remember folks: these aren't just breweries; they're hubs of creativity where tradition meets innovation. Each sip tells a story – about its ingredients, brewing style or perhaps even about the very people who make it happen.
Award-Winning Beers from Washington
Hey, beer enthusiasts! It's time to turn our attention towards the top-notch breweries that call Washington State their home. If you're always on the hunt for the next big thing in brews, then you're going to love what we've found.
First off, let's talk about Fremont Brewing. These guys are known for crafting some of the best barrel-aged beers around. Their 'B-Bomb' is a winner of a gold medal at The Best of Craft Beer Awards and has won over taste buds across the nation with its fantastic blend of flavors.
Swinging over to another gem, there's Reuben's Brews outta Seattle. They've got an impressive line-up but one that really stands out is their 'Triumvirate'. This IPA grabbed not just one but two awards at the Great American Beer Festival!
Now, if you're into lagers, you gotta check out Chuckanut Brewery & Kitchen. Their 'Chuckanut Pilsner' bagged the gold at North American Brewers Association awards in 2019 – it's crisp and refreshing with a smooth finish.
Let me also mention Bale Breaker Brewing Company, nestled right in Yakima Valley – hop country itself! Their 'Topcutter IPA' is celebrated for its bold aroma and flavor profile; it even snagged first place at the Alpha King Challenge!
Here's a quick breakdown:
| Brewery | Beer | Award |
| --- | --- | --- |
| Fremont | B-Bomb | Gold Medal – Best of Craft Beer |
| Reuben's | Triumvirate | 2x Winner – Great Amerian Beer |
| Chuckanut | Chuckanut Pilsner | Gold Medal – NABA 2019 |
| Bale Breaker | Topcutter IPA | Winner – Alpha King Challenge |
All these winning brews are proof positive that Washington isn't just about apples anymore — this state knows how to make amazing beer too! So go ahead, take your pick from these award-winners or better yet try them all! Who says tasting homework can't be fun?
Unique Features of Washington Breweries
Washington's brewing scene is as varied and unique as the state itself. Let's dive into some of the distinct characteristics that set these breweries apart.
One thing you'll notice about Washington breweries is their commitment to local sourcing. Many use hops grown right in the Yakima Valley, which happens to be one of the most productive hop-growing regions in the world. These homegrown ingredients make for a beer that's uniquely Washingtonian.
Next up, there's an emphasis on experimentation and innovation across these breweries. Whether it's Fremont Brewing pushing boundaries with barrel-aged beers or Cloudburst Brewing concocting creative IPAs, you're bound to encounter something new and exciting when sampling their offerings.
Now let's talk sustainability. You'll find many breweries here are passionate about environmental responsibility. For instance, Aslan Brewing Company operates solely on renewable energy while Two Beers Brewing has taken steps to reduce its water usage significantly.
Finally, you can't ignore the close-knit community vibe prevalent among Washington brewers. Collaboration isn't just welcomed; it's celebrated! It's not uncommon for different breweries to team up and create special brews – like Pike Place Ale, a joint effort from Elysian and Pike Place Market PDA.
So next time you're enjoying a cold one from a Washington brewery, take a moment to appreciate everything that went into your glass – local ingredients, innovative techniques, sustainable practices and an unshakeable sense of community spirit.
How To Plan Your Brewery Visit
So, you've decided to take a journey into the hoppy heart of Washington's beer scene. Good call! But before you throw on your drinking cap and hit the road, let's talk about how to plan your brewery visit for the best possible experience.
First things first: Research is key. Don't just wander aimlessly from one brewery to the next – that's a rookie move. Instead, look up each brewery online to check their tap lists and hours of operation. Some smaller breweries might only be open certain days of the week or may not have a tasting room at all.
Next up: Transportation. We all know how quickly a few beers can sneak up on you, so it's crucial to plan ahead for getting around safely. If you're hitting multiple breweries in one day (a "brewery crawl", if you will), consider hiring a designated driver or using ride-sharing services like Uber or Lyft.
Don't forget about food! Many breweries offer tasty snacks or even full meals to pair with their brews – but not all do. Be sure to check if food is available where you're going, or make plans for nearby restaurants if needed.
Lastly, always remember that beer-tasting is supposed to be fun! While we love our craft brews serious here in Washington, don't get too caught up in analyzing every sip – sometimes it's best just kick back and enjoy the ride!
Here are some quick tips:
Start light and work your way up
Take notes (yes, really!)
Don't rush yourself
Hydrate between stops
With these pointers in mind, you'll be well-equipped for an unforgettable tour of Washington's top-notch breweries. Cheers!
Conclusion: Toasting to the Best Breweries
Well, you've made it! You've navigated the hoppy landscape of Washington's finest breweries. From stouts that are as dark as a moonless night to IPAs bursting with tropical fruit flavors, we've covered a lot of ground together.
Let's not forget about those hidden gems too. Remember that unassuming microbrewery tucked away in an old warehouse? Or that charming brewpub with its cozy fireplace and robust porters? Chances are you're already planning your next trip!
But being a craft beer enthusiast isn't just about ticking off names on a list or collecting cool pint glasses for your shelf at home. It's more than that. It's about the journey, the exploration, and most importantly, the shared experiences.
Here's to all those moments when you took your first sip of an ice-cold lager on a sunny afternoon. Those times when you huddled around with friends in a warm pub on a chilly winter evening discussing the subtle notes of coffee and chocolate in your stout.
So raise your glass high! Here's to you:
For diving into this frothy adventure.
For being open-minded enough to try something new.
And for appreciating every single drop like it was liquid gold.
Keep exploring and keep enjoying because Washington has plenty more brewing goodness waiting for you!
Your taste buds may be tired but remember – there's no rush. Take time out between visits to savor these unique brews because after all, great craft beer is meant to be savored just like fine wine.
So until next time – cheers! Keep making memories one pint at a time!