Illinois is known for a lot of things: towering skyscrapers, deep-dish pizza, and storied sports franchises. But did you know it's also home to some truly exceptional breweries? You heard that right! From the big city vibes of Chicago to the charming small towns scattered throughout the state, Illinois offers beer enthusiasts an array of options that are sure to tantalize their taste buds.
Whether you're a fan of hoppy IPAs, rich stouts, or crisp lagers, there's a brewery in Illinois just waiting for you to explore. And don't worry if craft beer isn't your thing yet – these breweries offer such a wide range of styles and flavors that you're bound to find something you'll love.
But with so many breweries scattered across the Prairie State, where should you start? That's where we come in! We've done our homework (and yes, plenty of tasting) to bring you our picks for the best breweries in Illinois. So sit back, crack open your favorite brew (we won't judge if it's not local…yet), and let us guide you on this sudsy adventure through Illinois' thriving craft beer scene. Cheers!
Exploring the Craft Beer Scene in Illinois
Oh, you're in for a treat! The craft beer scene in Illinois is booming with creative flavors, innovative techniques, and passionate brewers. We're talking about more than 200 craft breweries scattered across the state. That's right – over 200 places where you can sample some of the best brews this side of the Mississippi!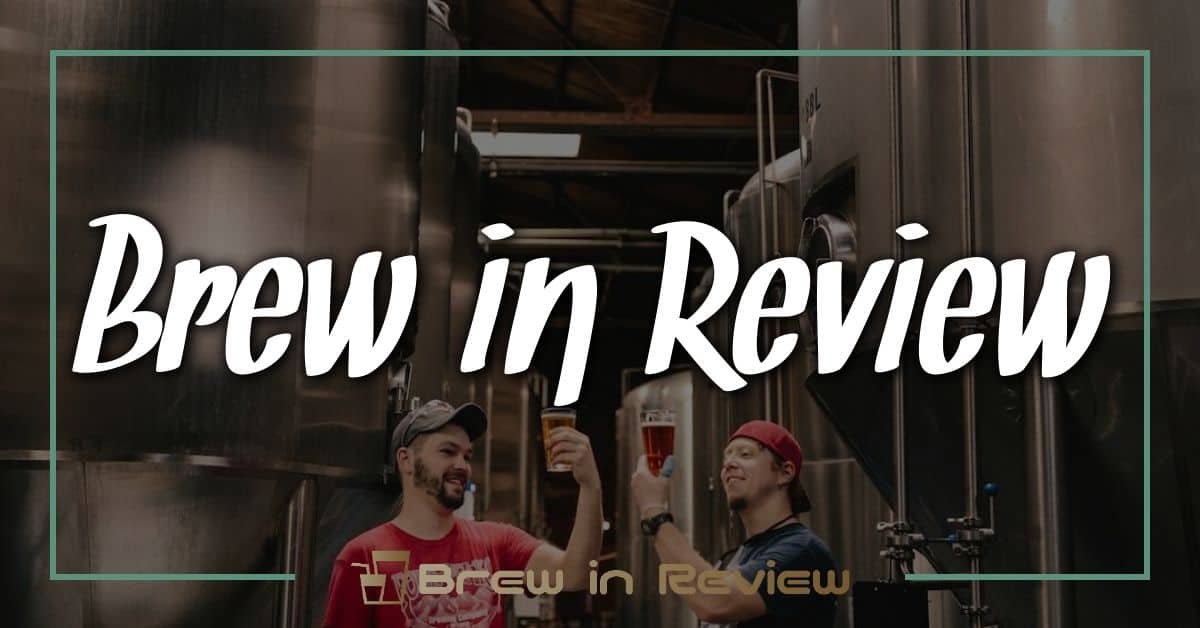 Now let's zoom into Chicago. It's not just famed for its deep-dish pizza or iconic skyline, but it's also home to a vibrant craft beer community. Here's an interesting fact: Chicago has more breweries than any other city in America! With nearly half of all Illinois breweries located within its boundaries, you'll be spoilt for choice.
And it's not just about quantity – Illinois brings quality to the table too! Did you know that some of these local beers have taken home top honors at national and international competitions? For instance, Revolution Brewing's Anti-Hero IPA is often listed among top American IPAs while Goose Island's Bourbon County Stout has won accolades worldwide.
But hey, don't just take our word for it. You've got to experience it yourself. From small-batch experimental brews at Mikerphone Brewing to traditional German-style lagers at Metropolitan Brewing – there are tastes and experiences waiting around every corner!
Here are few must-visit spots:
Lagunitas Brewing Company: One of the largest craft breweries in America now calls Chicago home.
Half Acre Beer Company: Known for their diverse line-up from hoppy ales to robust dark beers.
Destihl Brewery: A hidden gem based out of central Illinois with unique sour beers.
So buckle up your taste buds and get ready to dive headfirst into this exciting world of hops and malted barley! Just remember — always drink responsibly and savor each sip because great beer is an art meant to be appreciated!
Top Five Breweries to Visit in Illinois
Are you a beer aficionado? Or perhaps you're just itching for a new adventure. Either way, let's hop on the brewery bandwagon and explore some of the best breweries in Illinois.
First off, there's Half Acre Beer Company located in Chicago. Known for its friendly atmosphere and wide variety of craft beers, it's a must-visit spot. From their classic Daisy Cutter Pale Ale to unique seasonal releases, there's something for every palate here.
Next up is Revolution Brewing, also based in Chicago. It's one of the largest independently-owned breweries in Illinois. Their Anti-Hero IPA has garnered plenty of fans but don't miss out on their amazing food menu either!
Moving outside of Chi-Town, you'll find Triptych Brewing nestled in Savoy. This small-batch brewery prides itself on using locally-sourced ingredients wherever possible – making each pint truly an Illinois experience.
Then there's Destihl Brewery over in Normal. They've carved out a niche with their sour beers that are as complex as they are tangy! Not into sours? Fear not, they've got an extensive range of other brews too!
And lastly, we've got Two Brothers Artisan Brewing from Warrenville. It's family-owned and their commitment to sustainability is impressive – while you're enjoying one of their IPAs or stouts, know that it was made with 100% wind energy!
Here are these gems at a glance:
| Brewery | Location | Specialty |
| --- | --- | --- |
| Half Acre Beer Company | Chicago | Wide Variety |
| Revolution Brewing | Chicago | Anti-Hero IPA |
| Triptych Brewing | Savoy | Locally sourced Ingredients |
| Destihl Brewery | Normal | Sour Beers |
| Two Brothers Artisan Brewing | Warrenville | Sustainable Practices |
Remember folks – always enjoy responsibly! So next time you're planning your weekend getaway or simply craving some quality brews….you know where to head!
Award-Winning Beers from Illinois Breweries
When you're in the Land of Lincoln, it's hard not to notice the thriving craft beer scene. Illinois is home to some truly remarkable breweries that have brought home national and international awards for their exceptional brews.
Let's kick things off with Revolution Brewing, a Chicago-based brewery that's made quite a splash on the global stage. Their Anti-Hero IPA has consistently received rave reviews and accolades, including gold at the 2018 World Beer Cup. And it's not just their IPAs that are turning heads; they've also won medals for their barrel-aged beers.
Now, shift your attention a bit south to DESTIHL Brewery in Normal. You'd be hard-pressed not to fall in love with their Wild Sour Series which was awarded Gold at the Great American Beer Festival (GABF) back in 2017. The variety of flavors like Here Gose Nothin' and Lynnbrook Raspberry Berliner Weisse makes this place an absolute must-visit.
And who could forget about Goose Island Beer Co.? This iconic Chicago staple isn't just known for its delicious beers; it's also celebrated for its sustainability practices. But we're talking award-winning beers here, right? Well, Goose Island's Bourbon County Brand Stout has walked away with multiple awards over the years including gold at GABF.
It would be remiss not to mention Half Acre Beer Company. Known for big flavors and innovative brewing methods, Half Acre's Daisy Cutter Pale Ale is recognized as one of America's most decorated Pale Ales.
Here's a quick glance at these award-winning breweries:
| Brewery | Location | Award-Winning Beer |
| --- | --- | --- |
| Revolution Brewing | Chicago | Anti-Hero IPA |
| DESTIHL Brewery | Normal | Wild Sour Series |
| Goose Island Beer Co. | Chicago | Bourbon County Brand Stout |
| Half Acre Beer Company | Chicago | Daisy Cutter Pale Ale |
So next time you find yourself thirsty in Illinois – remember there's more than deep-dish pizza and hot dogs on offer!
The Story Behind Illinois' Oldest Brewery
Let's travel back in time, shall we? To the year 1855 to be exact. That's when Illinois saw the birth of its oldest brewery – The Joseph Schlitz Brewing Company. Before it was known as "The beer that made Milwaukee famous," Joseph Schlitz had humble beginnings right here in our beloved state.
Now you might be wondering how a company with such strong ties to Milwaukee ended up being an important part of Illinois history. Well, it all started with a man named August Krug. He kicked off his small brewing operation in Milwaukee but sadly passed away just a few years later. Enter Joseph Schlitz, who took over the reins and expanded the business beyond anyone's wildest dreams. But what does this have to do with Illinois?
Well, during the Great Chicago Fire of 1871, most of Chicago's breweries were destroyed, creating a beer shortage in the city. Recognizing an opportunity, Schlitz shipped hundreds of barrels from Milwaukee to quench Chicago's thirst for beer and thus formed a bond between Schlitz and Illinois that still stands strong today.
Fast forward to today and you'll find that some things never change! Even after being bought out by Pabst Brewing Company, The Joseph Schlitz Brewing Company continues operating under its original name and remains as one of Illinois' favorite beers.
And there you have it! A little peek into how our oldest brewery came about and became intertwined with our state history. Next time you're sipping on your favorite brew from The Joseph Schlitz Brewing Company or any other local brewery for that matter – remember you're not just drinking beer but also savouring a piece of fascinating local history!
Family-Friendly Breweries in Illinois
Believe it or not, breweries aren't just for grown-ups anymore. They've become a hotspot for the whole family! Let's take you on a tour of some of the best family-friendly breweries right here in Illinois.
Your journey starts at 'Temperance Beer Co.' in Evanston. With their spacious outdoor patio and variety of non-alcoholic beverages, there's something for everyone. Here's a fun fact: they even host yoga classes and running clubs – so you can burn off those beer calories!
Next up is 'Two Brothers Artisan Brewing' located in Aurora and Warrenville. It's more than just a brewery; it's an experience. You'll find great food that kids will love, along with live music performances throughout the week. And let me tell you about their root beer – brewed in-house and sure to put a smile on your kiddo's face!
Don't forget to swing by 'Triptych Brewing' down in Savoy either! What makes this place special? They've got board games galore which means hours of fun for the kids while you sip on your favorite brew.
Here are these hotspots at a glance:
Temperance Beer Co., Evanston
Two Brothers Artisan Brewing, Aurora & Warrenville
Triptych Brewing, Savoy
And hey, if you're heading over to Peoria, be sure to check out 'Riggs Beer Company'. This place has its very own playground – talk about kid-friendly! Plus, they host regular events like "Farm Days", where families can learn about farming while enjoying their beers.
So pack up the minivan, because these family-friendly breweries are waiting for you to explore them!
Illinois Breweries with Exceptional Food Pairings
Pairing the perfect food with your brew can transform a good beer into an exceptional experience. You're in luck because some of the best breweries in Illinois have mastered this art form.
First up, you've got to try Revolution Brewing located in Chicago. They not only offer a vast array of beers, but their food menu is designed specifically to complement their brews. Their Anti-Hero IPA paired with spicy wings? That's what we call a match made in heaven!
Next on our list is Two Brothers Artisan Brewing nestled in Warrenville. This family-owned brewery has been serving up mouth-watering dishes alongside their craft beers for over two decades now. If you're there, don't miss out on the Domaine DuPage French Country Ale accompanied by their famous fish and chips.
Heading further south, you'll find Triptych Brewing in Savoy known for its quirky vibe and innovative flavor pairings. It's hard to resist their Dank Meme Pale Ale coupled with some savory tacos from their rotating food truck partners.
Let's not forget about 5 Rabbit Cervecería based out of Bedford Park. As America's first Latin American-inspired brewery, they serve up unique beer styles that pair incredibly well with Latin cuisine – think spicy enchiladas and smooth golden ale.
Finally,DESTIHL Brewery hailing from Bloomington offers an unforgettable gastronomic experience. Their WiLD Sour Series matched up against an order of truffle fries? Yes please!
Here are these gems at a glance:
| Brewery | Location | Signature Pairing |
| --- | --- | --- |
| Revolution Brewing | Chicago | Anti-Hero IPA & Spicy Wings |
| Two Brothers Artisan Brewing | Warrenville | Domaine DuPage French Country Ale & Fish and Chips |
| Triptych Brewing | Savoy | Dank Meme Pale Ale & Tacos |
| 5 Rabbit Cervecería | Bedford Park | Golden Ale & Enchiladas |
| DESTIHL Brewery | Bloomington | WiLD Sour Series & Truffle Fries |
So next time you're looking to enjoy some great beer and grub, remember these stand-out Illinois breweries that have taken food pairing to new heights!
Seasonal Beers to Try at Illinois Breweries
Now, let's delve into the heart of beer tasting – seasonal beers! If you're a true beer enthusiast, you'll agree that there's nothing quite like the anticipation of trying out a new brew that changes with the seasons. It's part of what makes visiting breweries in Illinois so exciting!
As we turn our attention to fall, one can't help but think about pumpkin-flavored everything. And yes, that includes craft beers. One must-try is Punkin Chunkin from Hopper Hollow Brewery in Peoria. This pumpkin-spiced ale captures all the warmth and comfort of autumn in one glass.
On the other hand, winter calls for something stronger and bolder to keep you warm on those cold nights. You can't go wrong with Two Brothers Artisan Brewing's Northwind Imperial Stout – it boasts an impressive 9.1% ABV and flavors of dark chocolate and coffee.
Springtime is synonymous with freshness and renewal, making it perfect for light and fruity beers. Sample Triptych Brewing's Here Comes Mango, a delightful IPA bursting with tropical flavor.
Finally, summer wouldn't be complete without a refreshing wheat beer or citrusy pale ale. Crystal Lake Brewing offers their classic Beach Blonde Lager – light-bodied yet flavorful – it's just what you need on a hot summer day.
Remember these are only examples; each brewery has its own unique take on seasonal brews:
Hopper Hollow Brewery: Punkin Chunkin (Fall)
Two Brothers Artisan Brewing: Northwind Imperial Stout (Winter)
Triptych Brewing: Here Comes Mango (Spring)
Crystal Lake Brewing: Beach Blonde Lager (Summer)
So next time you're exploring Illinois breweries during different seasons, make sure to ask about their special releases! Who knows? Your new favorite could be waiting right around the corner.
Conclusion: The Unique Beer Culture of Illinois
You've journeyed with us through the hops, barley, and brew tanks of Illinois' finest breweries. How about that ride? It's clear as a pint glass that the Prairie State isn't just cornfields and Chicago—it's also home to an amazing beer culture.
From sipping on a hazy IPA at Half Acre in Chicagoland to enjoying a hearty stout at Destihl Brewery down in Bloomington, you've seen the breadth and depth of what Illinois breweries have to offer. Each one is unique, serving up their own twists on traditional brewing methods while carving out their niche in this sudsy landscape.
Half Acre: Known for their hazy IPAs.
Destihl Brewery: Famous for their hearty stouts.
This isn't just about great beer—it's about community too. You've probably noticed that these breweries aren't standalone entities; they're part of a thriving scene where collaboration rules and everyone lifts each other up. That's something you can toast to!
And let's not forget about those exciting craft beer festivals happening all year round! From Festival of Wood and Barrel-Aged Beer (FoBAB) to Chicago Ale Fest—these events are perfect occasions to explore new flavors, meet like-minded folks and celebrate this vibrant culture.
It wouldn't be right if we didn't mention Illinois' commitment to sustainability too. Many breweries here prioritize eco-friendly practices, from sourcing local ingredients to recycling spent grain. This shows the state's dedication not only towards creating delicious brews but also towards preserving our beautiful planet.
| | Breweries | Sustainability Practices |
| --- | --- | --- |
| 1 | Half Acre | Local Ingredients |
| 2 | Big Muddy | Recycling Spent Grain |
So there you have it! You've got your taste buds tickled and perhaps even found your new favorite brewery right here in Illinois. But remember—the real joy lies not just in tasting the beers but also in understanding the stories behind them.
So keep exploring these spots, keep trying new brews, keep supporting local businesses—and most importantly—keep enjoying every sip along your beer journey through Illinois!