When you think Montana, your mind might first wander to the sprawling mountains, the breathtaking wildlife or maybe even those famous big skies. But did you know Montana also boasts some of the most impressive breweries in the country? That's right! Your next trip to "Big Sky Country" could be a beer lover's dream come true.
If there's one thing Montana isn't short on (besides natural beauty) it's an abundance of quality breweries. With over 80 spread across this vast state, you're never far from a tasty pint. Whether you're into hop-packed IPAs, smooth lagers or rich stouts – Montana has got it all!
So pack your bags and get ready for an adventure! Not only will you experience stunning landscapes and friendly locals, but also some seriously good brews that will make your taste buds dance. So join us as we journey through the best breweries in Montana – trust me, you won't want to miss this!
Exploring Montana's Craft Beer Scene
You're in for a treat! Montana's craft beer scene is brewing with unique flavors, passionate brewers, and welcoming taprooms. It's a thriving industry that has been fermenting change across the state.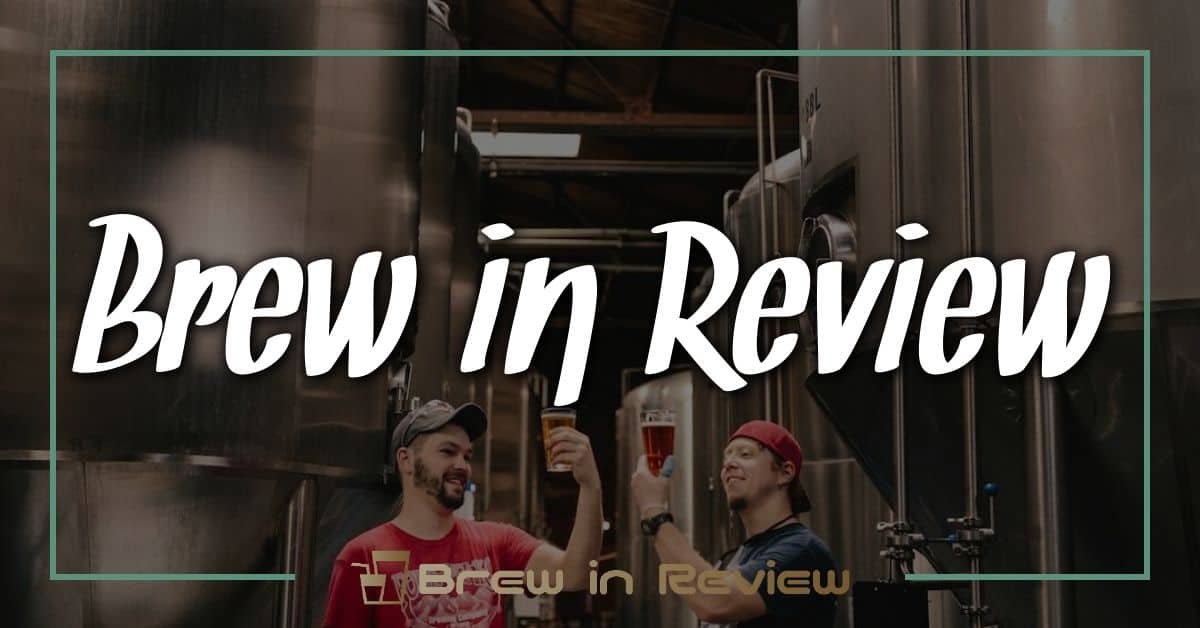 Did you know Montana ranks second in the nation for craft breweries per capita? That's right! With more than 80 breweries scattered throughout the state, you've got plenty of options to quench your thirst. The Treasure State is home to an impressive array of styles – from hearty stouts to refreshing lagers, there's something for every palate.
| Rank | State | Number of Craft Breweries |
| --- | --- | --- |
| 2 | MT | 80+ |
Let's talk about some stand-outs. Blackfoot River Brewing Company in Helena impresses locals and tourists alike with their time-honored brewing traditions and robust beers. And Missoula's KettleHouse Brewing Co., well-known for its Cold Smoke Scotch Ale, boasts one of the most scenic views from its riverside taproom.
Helena: Blackfoot River Brewing Company
Missoula: KettleHouse Brewing Co.
Now let's head over to Bozeman where you'll find MAP Brewing Co., which not only offers flavorful brews but also stunning views of the mountains surrounding it. And if you're willing to go a bit off the beaten path, Bonsai Brewing Project in Whitefish serves up unique small-batch brews in a cozy environment.
Bozeman: MAP Brewing Co.
Whitefish: Bonsai Brewing Project
But what makes Montana's craft beer scene so special isn't just about numbers or even individual breweries – it's about community spirit too! You'll often see local ingredients being used and each brewery adds its own unique twist onto traditional brewing methods making each pint truly Montanan!
So next time you find yourself under Big Sky Country don't forget to pop into a local brewery or two – who knows what delicious surprises await?
Top-Rated Breweries in Big Sky Country
If you're looking for the best brews in Montana, you're definitely not short on options. Let's dive into some of the state's top-rated breweries that are making waves and pleasing palates across Big Sky Country.
First up, there's Bozeman Brewing Company. Established back in 2001, it quickly became a local favorite. Their Bozone Select Amber Ale is a must-try if you're in the area!
Next, we've got Big Sky Brewing Co. Ever heard of Moose Drool Brown Ale? Well, this Missoula-based brewery is where it all started! They've been brewing up innovative beers since '95.
Don't forget about Flathead Lake Brewing Co., either. With an eco-friendly approach and beers like their Wild Mile Wheat or Half Hitch Imperial IPA, they've earned their spot among Montana's brewing elite.
And then there's Lewis & Clark Brewing Company out of Helena. Renowned for its award-winning Miner's Gold Hefeweizen, it's a must-visit destination for beer lovers touring the state.
Last but certainly not least is KettleHouse Brewing Co., another gem from Missoula. Famous for their Cold Smoke Scotch Ale, they've got a loyal following and accolades to boot!
Here's how these breweries stack up:
| Brewery Name | Founded | Notable Beer |
| --- | --- | --- |
| Bozeman Brewing Company | 2001 | Bozone Select Amber Ale |
| Big Sky Brewing Co | 1995 | Moose Drool Brown Ale |
| Flathead Lake Brewing Co | Year Unknown | Wild Mile Wheat |
| Lewis & Clark Brewing Company | Year Unknown | Miner's Gold Hefeweizen |
| KettleHouse Brewing Co | Year Unknown | Cold Smoke Scotch Ale |
So whether you're sampling suds on-site or grabbing cans to go, these top-rated breweries offer plenty of ways to taste what makes Montana special!
Remember: always drink responsibly and enjoy your journey through Big Sky Country's robust craft beer scene.
Unforgettable Brewery Tours in Montana
When you're planning that much-awaited trip to Big Sky Country, make sure to add a few unforgettable brewery tours to the list. And boy, does Montana deliver on this front! This state is home to a robust craft beer scene that'll have your taste buds doing a happy dance.
For starters, there's Bozeman Brewing Company. It's one of the pioneers in Montana's brewing history and offers an intimate look at their brewing process during their Sunday FUNday events. Here, you get a chance to sample some of their popular beers like Hopzone IPA and Bozone Select Amber Ale.
Moving on from Bozeman, why not take a detour through Missoula? Here you'll find KettleHouse Brewing Co., known for its rich array of brews including Cold Smoke Scotch Ale and Eddy Out Pale Ale. They offer weekly tours where you can witness firsthand how these beloved beverages are made.
Over in Whitefish, Great Northern Brewing Company awaits with its iconic black can lineup. During their tour, you'll learn about the unique challenges they face while making beer at high altitudes. Don't forget to try out their Wild Huckleberry Wheat Lager!
And let's not forget about Lewis & Clark Brewing Co., tucked away in Helena. Their brewery tour takes visitors through the fascinating story of Lewis & Clark's expedition while showcasing how they produce award-winning beers like Miner's Gold Hefeweizen.
What makes these tours truly unforgettable aren't just the delicious brews – it's also about getting immersed in each brewery's unique story and seeing firsthand how your favorite libations come to life. So pack your thirst for adventure (and beer!) as Montana beckons with its irresistible blend of natural beauty and brewing prowess!
Montana's Award-Winning Beers to Try
Have you wondered what makes Montana's breweries stand out? Let's dive into the award-winning beers that you've gotta try when you're in Big Sky Country.
First off, let's talk about Big Sky Brewing Company. They're not just any brewery; they're the largest in Montana! One of their standout brews is the 'Moose Drool Brown Ale', which has won multiple awards at beer festivals across the nation. Don't let the quirky name fool ya, this ale boasts a balance of malty sweetness with a hint of bitterness – it's sure to tantalize your taste buds.
Next on our list is KettleHouse Brewing Co. You can't miss their 'Cold Smoke Scotch Ale'. This beer took home gold at the 2018 World Beer Cup and it's easy to see why. With its rich, smoky flavor profile and smooth finish, it's no wonder beer enthusiasts can't get enough of this one.
But wait, there's more! Have you heard about Lewis & Clark Brewing Company? Their 'Prickly Pear Pale Ale' broke records by winning three consecutive gold medals at the Great American Beer Festival from 2015-2017. It offers a unique twist on traditional pale ales with its infusion of prickly pear cactus fruit – giving it an irresistible fruity kick.
Let's not forget about Bozeman Brewing Company either! Their 'Bozone Amber Ale' stands as another must-try Montanan gem. This brew claimed bronze at the North American Brewers Association competition in both 2001 and 2002 thanks to its deep amber color and slightly sweet caramel undertones.
One final shout-out goes to Flathead Lake Brewing Co., known for their 'Wild Mile Wheat' that bagged silver at The Best of Craft Beer Awards in 2020. Inspired by one of Montana's most thrilling whitewater runs, this light-bodied wheat ale carries notes of banana and clove that'll have you coming back for seconds…or thirds!
So there ya have it folks – these are some prized picks when exploring Montana's brewing scene. Remember though, while we've highlighted some award winners here, every palette is unique so don't be afraid to venture out and discover your own favorites!
Unique Styles and Flavors of Montana Breweries
You've probably heard it before, but let's say it again – Montana breweries are a hidden gem in the beer world. These crafty artisans aren't just brewing typical pints, they're pushing boundaries and creating a culture all their own. Let's dive into some unique styles and flavors that make these breweries stand out.
First on our list is the beloved huckleberry beer that you'll find at various breweries across the state. This isn't just any fruit-infused brew—it's an homage to Montana's favorite wild berry. The result? A sweet, slightly tart concoction that leaves your palate begging for more. Bitter Root Brewing in Hamilton and Great Northern Brewing Company in Whitefish are just two places where you can get your huckleberry fix.
Next up: Sours. If you love beers with a tangy twist, then check out Flathead Lake Brewing Co.'s Sour Cherry Ale or Draught Works Brewery's Framboise De Montana – both offer an impressive balance of sourness with underlying fruit flavors that keep you coming back for another sip.
But wait, there's more! It wouldn't be a conversation about Montana beers without mentioning Smokejumpers Stout by Big Sky Brewing Company in Missoula. This smoky stout pays tribute to brave firefighters who parachute into wildfires — talk about local flavor!
And if you're looking for something truly one-of-a-kind, look no further than Philipsburg Brewing Company's Razzu!, a raspberry wheat ale brewed with locally harvested spruce tips – giving it an exciting taste profile that bridges the gap between fruity sweetness and earthy bitterness.
There's no doubt that these unique styles and flavors reflect Montana's character – bold, adventurous, yet rooted in nature's simplicity:
Huckleberry Beers: Sweet & Tart
Sours: Tangy with underlying fruitiness
Smokejumpers Stout: Smoky
Razzu! Raspberry Wheat Ale: Fruity sweetness meets earthy bitterness
Remember folks, this is only scratching the surface of what Montana breweries have to offer – so use this as your starting point to explore deeper into their craft beer scene!
Sustainable Practices Adopted by Montana Breweries
Taking a step towards being green, many breweries in Montana have begun adopting sustainable practices. They're setting an example for businesses far and wide, proving that it's possible to make great beer while also taking care of the environment.
One notable brewery leading the pack is "Bayern Brewing". They've implemented energy-efficient brewing technology, reduced their water usage, and even recycle spent grain as livestock feed. You might want to give them a visit next time you're in town!
Another player making waves in sustainability is "KettleHouse Brewing Co." with their efforts focusing on waste reduction. They've got a unique canning process which minimizes waste and maximizes recycling chances. Plus, they source ingredients locally whenever possible reducing transportation emissions.
Bayern Brewing – Energy efficient brewing technology
KettleHouse Brewing Co – Waste reduction and local sourcing
Montana breweries are not just talking about sustainability but are putting words into action! The Flathead Lake Brewing Co., for instance, utilizes solar panels to generate electricity for its operations.
And let's not forget Lewis & Clark Brewing Company who have installed energy-saving LED lights throughout their facility and use high-efficiency boilers during production.
| Brewery | Sustainability Practice |
| --- | --- |
| Bayern Brewing | Energy efficient brewing tech |
| KettleHouse Brewing Co. | Waste reduction, Local sourcing |
| Flathead Lake Brewing Co. | Solar-powered operations |
| Lewis & Clark Brewing Company | Energy-saving LEDs, High-Efficiency Boilers |
Sustainability isn't just an afterthought for these breweries; it's at the core of what they do every day. It's clear that Montana brewers are setting a new standard in eco-friendly business practices while delivering top-notch brews that will leave your taste buds begging for more! So next time you're sipping on a cold one from Montana, remember you're also supporting businesses that care about our planet.
Local Ingredients Making a Big Impact on Montana's Beers
Let's dive into the heart of Montana's brewing culture. It's not just about crafting beer; it's about embracing Montanan spirit through local ingredients. You'll find these breweries aren't simply hopping on the craft beer bandwagon, they're going the extra mile to showcase what makes their home state truly special.
One such brewery that comes to mind is Blackfoot River Brewing Company in Helena. These folks are using locally grown hops and barley alongside pure mountain water to create beers that are as authentically Montanan as it gets. Their Organic Pale Ale, for instance, is brewed with all-Montana-grown organic malt and hops.
But it isn't just Blackfoot River making waves here. Harvest Moon Brewing in Belt is famed for their Pigs Ass Porter which includes malt from Great Falls' Malteurop malting facility and some of the finest, locally-sourced water.
| Brewery | Notable Beer | Key Local Ingredient |
| --- | --- | --- |
| Blackfoot River Brewing Company | Organic Pale Ale | All-Montana-Grown Organic Malt & Hops |
| Harvest Moon Brewing | Pigs Ass Porter | Malt from Great Falls' Malteurop Malting Facility |
Here's what you should take away from this: local brewers have tapped into something special by incorporating homegrown goodness into their brews. They've realized that using Montana grains and hops doesn't just make good business sense—it also creates beers with unique flavors that resonate with locals and visitors alike.
In a world where mass-market beers often dominate, these breweries are proof positive that there's room for smaller players who put quality, locality, and authenticity first. So next time you're in Big Sky Country, don't forget to swing by one of these breweries—you'll get a taste of true Montanan character in every sip!
Final Thoughts on the Best Breweries in Montana
Montana's breweries are a testament to the state's love for craft beer and its commitment to quality. You've discovered some of the top spots, each with their own unique flair and flavor profiles.
You'll appreciate how these breweries, big or small, put their heart into what they do. They're not just creating beer; they're brewing experiences that bring people together. Be it the rustic charm of Bozeman Brewing Company or the innovative spirit at Lewis & Clark Brewing Company, there's something for every beer enthusiast.
Here are a few key points:
Each brewery has its own unique style – from traditional ales to inventive brews.
These establishments offer more than just great beers; many provide food pairings that enhance your tasting experience.
Montana's brewing scene is constantly evolving so there's always something new and exciting to try.
And remember, don't be shy about trying out smaller breweries like Draught Works Brewery or Bayern Brewing Inc. Often it's these hidden gems where you find surprising brews that make your trip worthwhile!
As you plan your next adventure through Montana's beer landscape, we hope this guide will serve as a useful tool for finding those must-visit breweries. The Big Sky Country offers an impressive array of craft beers waiting for you to explore. So grab your friends, map out your route and prepare yourself for an unforgettable hop-filled journey through one of America's finest beer destinations.
So here's raising a glass to you! Enjoy discovering Montana in the best way possible – through its fantastic range of local brews!