Arizona, known for its Grand Canyon and stunning sunsets, is also home to some truly exceptional distilleries. These gems scattered across the state are transforming raw ingredients into liquid gold right before your eyes. So, if you're a spirits enthusiast or just looking for a new adventure, Arizona's distillery scene is worth checking out.
From craft whiskey makers to innovative vodka distillers, these establishments offer top-notch beverages that will appeal to your palate. You'll find everything from time-honored traditions with deep roots in American history to bold pioneers breaking new ground in the world of spirits.
Touring these distilleries, you'll not only enjoy their delicious products but also learn about the art and science behind every bottle they produce. Whether it's exploring the scenic landscapes where agave plants used in tequila-making grow or experiencing firsthand how grain becomes bourbon, there's an Arizona distillery waiting to welcome you with open arms and a full glass!
Exploring Arizona's Distillery Scene
So, you've got a taste for the distilled? Well, buckle up because Arizona's distillery scene is way more than just a desert mirage. It's an oasis of craft spirits that'll leave your tastebuds dancing with delight.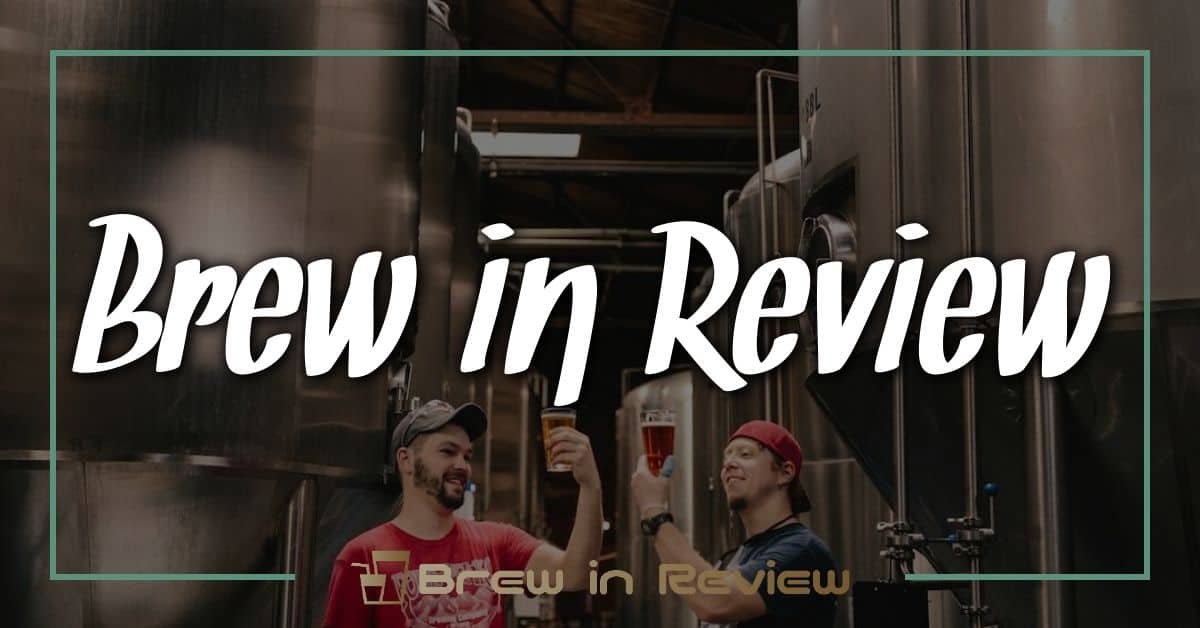 First stop on our tour? The award-winning Hamilton Distillers. They're not only known for their Whiskey Del Bac, but they're also applauded as America's first producer of 100% malted barley whiskey, smoked with mesquite wood. Mind you, that's not merely an interesting fact – it's a flavor revolution! Their unique process gives the whiskey a distinctive sweetness coupled with smoky undertones – truly capturing the essence of the Sonoran Desert in each bottle.
Next up: Elgin Distillery. Nestled in wine country, this distillery isn't just about grapes. They've earned bragging rights for making some of the best brandies and grappas around. And let's not forget their Copper Queen Whiskey which has been turning heads and winning awards since its introduction.
If vodka is more your speed, then head over to Thumb Butte Distillery in Prescott where their Western Sage Vodka will transport you straight to a wildflower-filled meadow at sunrise… or so say those who've had the pleasure of trying it!
And if rum tickles your fancy? You won't want to miss out on Desert Diamond Distillery located in Kingman. Their Gold Miner Agave Rum is nothing short of spectacular.
Hamilton Distillers – Known for their Whiskey Del Bac
Elgin Distillery – Home to award-winning brandies and Copper Queen Whiskey
Thumb Butte Distillery – Makers of Western Sage Vodka
Desert Diamond Distillery – Don't miss their Gold Miner Agave Rum
In Arizona's burgeoning distilling scene there's something to satisfy every spirit enthusiast out there! So whether you're new to spirits or consider yourself somewhat of a connoisseur, don't pass up an opportunity to explore what these remarkable distilleries have on offer.
History of Distilleries in Arizona
Let's dive right into the history of distilleries in Arizona, a tale as rich and colorful as the spirits it produces. Now, you might be thinking that distilling is a relatively new industry in this state, famous for its Grand Canyon and desert landscapes. But you'd be surprised to learn that it's got quite a past!
Back in the days when cowboys roamed freely and saloons were the place to be on a Friday night, distilling was already a bustling activity. In fact, whiskey was pretty much as good as currency back then! The first recorded instance of legal distilling dates back to 1864 – this little nugget of information comes straight from an old document we found buried deep within the Arizona State Archives.
Those early days weren't easy though. Here's what happened:
Prohibition hit Arizona hard like most states, making production difficult.
Many businesses had to get creative or fold under pressure.
Some switched gears altogether and started producing 'medicinal' alcohol – crafty huh?
After Prohibition ended in 1933, things began looking up again for distilleries. Fast forward to present day – there are over 30 active distilleries across Arizona! From large operations churning out popular brands to small artisanal establishments experimenting with local ingredients, there's no shortage of variety here.
Distilling has come a long way since those wild west days but one thing remains constant – the passion for creating quality spirits. So next time you're sipping on some fine Arizona whiskey or gin remember: You're not just enjoying a drink; you're partaking in history!
Top Whiskey Distilleries in Arizona
Immerse yourself in the Southwest's whiskey culture by exploring some of the finest distilleries in Arizona. It's not all about cacti and desert landscapes here, you know? The Grand Canyon State has a lot to offer when it comes to high-quality spirits!
Kicking things off is Elgin Distillery. Nestled in Southern Arizona, Elgin boasts multiple award-winning whiskies that'll leave you craving more. Their "Tombstone Bourbon" is an absolute must-try! Not only does it carry a rich flavor profile, but it's also steeped in Wild West history.
Next up on our list is none other than Thumb Butte Distillery located in Prescott. True to its Western roots, this place crafts small-batch whiskies that reflect the rugged charm of Arizona's landscapes. Here, you'll find their "Black Label Whiskey," which embodies deep flavors from locally sourced grains—definitely worth your time.
And then there's Hamilton Distillers, hailing from Tucson. They've truly elevated whiskey-making into an art form with their Del Bac range. Ever fancied trying mesquite-smoked single malt? Well, now's your chance! Hamilton gives you that unique Southwest twist that sets them apart from the crowd.
Let's not forget about OHSO Brewery & Distillery situated right smack dab in Phoenix metro area! While they're renowned for their beer offerings, OHSO isn't one to shy away from whiskey either. You'll be impressed by their dedication towards creating refined grain-to-glass spirits.
Lastly but certainly not least is SanTan Spirits, a branch of SanTan Brewing Company based out of Chandler. Their "Sacred Stave American Single Malt" combines traditional Scottish methods with American innovation—resulting in a smooth yet complex sip every time.
Remember though… while we're spilling over these top-notch distilleries today, there are plenty more throughout the state just waiting to be discovered by YOU! So why wait any longer? Your next favorite pour could be just around the corner here in sunny Arizona.
Best Vodka Producers in the Grand Canyon State
Let's take a journey through the desert landscape of Arizona, where vodka isn't just a spirit, it's a craft. Here in this sun-soaked state, you'll find an unexpected treasure trove of vodka producers who've turned their passion for distilling into an art form.
First on our list is O.H.S.O Brewery & Distillery in Phoenix. They're not just about beers; their handcrafted vodkas are earning rave reviews and winning awards. Their Orange Blossom Vodka is a standout, infused with locally sourced citrus for that perfect balance of sweet and tart.
Next up, we have Elgin Distillery, nestled in the heartland of Arizona's wine country. Yes, you heard right! A winery making vodka – and they're doing it exceptionally well with their Double Gold award-winning Elgin Vodka made from Sonoran wheat.
Over at Thumb Butte Distillery in Prescott, they're whipping up something truly unique with their Western Sage Vodka. It brings together flavors from native plants like sagebrush and chaparral to create a distinctly Arizonian taste profile.
Meanwhile down south in Tucson, Three Wells Distilling Company has been crafting spirits using only Arizona-grown ingredients since 2013. Their Agave Silver spirit blurs the line between tequila and vodka but still delivers that smooth finish you'd expect from top-notch vodka.
Last but not least is SanTan Brewing + Distilling Co in Chandler offering award-winning vodkas crafted with locally grown grains including corn and barley which provides its signature flavor profile.
Arizona might not be your traditional choice for fine vodka but these distilleries sure make a strong case for it! From handpicked local ingredients to innovative recipes each one offers something unique to your glass–not to mention some killer views along the way as well!
Unique Spirits at Arizona's Craft Distilleries
Now, let's take a whiskey-filled journey through some of the best distilleries in Arizona. You're about to discover why these distilleries stand out for their unique spirits and innovative approaches.
First on our list is the Whiskey Del Bac by Hamilton Distillers. This Tucson-based distillery offers a mesquite-smoked single malt that'll make you rethink what whiskey can be. It's all about locally sourced barley smoked over native wood, giving it an unmistakable Southwestern flair.
Next up, we have Elgin Distillery, located in the heart of Sonoita wine country. They've made waves with their Grand Canyon Vodka, which is distilled from 100% non-GMO corn and carbon-filtered for purity. But what really steals the show here is their Copper Queen Whisky—it's aged in French oak barrels for a finish that's both smooth and subtly sweet.
Don't forget about CaskWerks Distilling Co.! Situated in Tempe, they're known for their apple pie liqueur—a delightful sipper that tastes just like grandma's homemade apple pie! It's crafted from apples grown right here in Arizona!
Hamilton Distillers: Mesquite-smoked single malt
Elgin Distillery: Grand Canyon Vodka & Copper Queen Whisky
CaskWerks Distilling Co.: Apple Pie Liqueur
Arizona isn't just about cacti and cowboys—it's also home to some top-notch craft spirits! These local distilleries are putting AZ on the map with their unique creations, blending traditional methods with innovative twists. So next time you're visiting (or if you're lucky enough to live there!), be sure to pay them a visit—you won't regret it!
Eco-Friendly Practices in Arizona's Distilleries
Who'd have thought that sipping on your favorite whiskey or vodka could be a step towards saving the planet? Well, it's true! In Arizona, some of the best distilleries are going green and it's not just for show. They're serious about sustainable practices, from grain to glass. Let's take you through some of these eco-friendly pioneers.
First up is Garage-East. Nestled in Gilbert, this innovative distillery has taken sustainability to heart. Instead of relying solely on traditional energy sources, they've installed solar panels to power their operations. But that's not all! They also recycle their grain waste by donating it to local farms as animal feed.
Next on our list is Adventurous Stills in Tempe. These guys are all about reusing and recycling. Any leftover mash from their distilling process doesn't go down the drain; instead it's given a second life as compost at nearby community gardens.
Let's talk numbers now:
| Distillery | Practice |
| --- | --- |
| Garage-East | Solar energy & Grain recycling |
| Adventurous Stills | Mash recycling |
Not too far away in Tucson is Three Wells Distilling Co., where water conservation takes center stage (quite fitting considering Arizona's desert climate!). They've designed a unique closed-loop system which reduces water waste during production – pretty smart eh?
And finally we've got Elgin Distillery, taking its commitment to mother earth seriously with its organic certification. This means no synthetic fertilizers or pesticides are used in growing the grains that make up your favorite spirits.
There you have it folks – just a sneak peek into how some of your beloved distilleries are doing their part for our environment:
Garage-East: Solar Power & Grain Recycling
Adventurous Stills: Mash Recycling
Three Wells Distilling Co.: Water Conservation
Elgin Distillery: Organic Certification
So next time you're enjoying a tipple, remember you may just be supporting an eco-friendly cause!
Distillery Tours Worth Taking in Arizona
You're in for a treat if you're planning to explore the vibrant distillery scene in Arizona. The state is home to some of the country's most innovative and award-winning distilleries. They offer unique tours that'll have you sipping on exquisite spirits while soaking up fascinating stories about the art of distilling.
Let's kick off with Elgin Distillery. It's not just a distillery, it's an experience! Nestled in Elgin's wine country, this place prides itself on producing world-class spirits from locally grown fruits and grains. Their tour doesn't only give you a behind-the-scenes peek into their process but also lets you sample their diverse range of products – from grape brandy to sweet potato vodka.
Next, don't miss out on Hamilton Distillers, located in Tucson. This family-owned establishment has made waves nationally with their single malt whiskey, delicately smoked using mesquite wood – a true Arizonian touch! When you take their tour, you'll get to see firsthand how meticulously they craft each bottle.
If gin is more your style, then O.H.S.O Brewery & Distillery should be next on your list. Situated in Phoenix, O.H.S.O stands out with its commitment to eco-friendly practices and community involvement. Their tour offers an intriguing insight into sustainable spirit production and yes; there are plenty samples along the way!
Here are few other not-to-miss spots:
Thumb Butte Distillery: Known for its locally sourced organic ingredients.
SanTan Brewing Company: A paradise for craft beer lovers.
Desert Diamond Distillery: Dubbed as "Arizona's oldest craft distillery".
So hey, why not plan your next weekend around one (or two) of these fantastic Arizona distilleries? Trust us; it'll be an experience steeped in local flavor that leaves you longing for more!
Conclusion: Savoring the Best of Arizona's Spirit
You've come a long way, my friend! From the sun-drenched cornfields to the amber-filled barrels of Arizona's finest distilleries, it's been quite a journey. And now, as we wrap up our spirited adventure, let's take a moment to savor all that we've discovered.
Arizona's distilling scene is nothing short of spectacular. It's diverse and vibrant with each distillery offering something unique. Whether you're into whisky or gin, there's no shortage of fine spirits to delight your palate.
Elgin Distillery
Thumb Butte Distillery
SanTan Brewing & Distilling
Adventurous Stills
Blue Clover Distillery
These are only a few names that have set the bar high in terms of quality and innovation. They've shown us what it means to truly celebrate local flavors while demonstrating exceptional craftsmanship.
When you visit these distilleries – whether for a tour, tasting session or just to purchase a bottle or two – remember you're not just indulging in spirits; you're also supporting local businesses. These folks put their heart and soul into every batch they make and by choosing their products, you're giving back.
So here's to those unforgettable moments spent discovering Arizona's spirit! Here's hoping this guide has given you some new places to explore on your next road trip through the Grand Canyon State.
Remember though – wherever your journey might take you, always savor responsibly. After all, the best part about experiencing Arizona's exquisite spirits isn't just reaching for another glass but fully appreciating each sip along the way!
Cheers to your future adventures!