If you're a whiskey enthusiast or just someone looking to try something new, look no further than the southern charm of Mississippi's distilleries. With a rich history steeped in tradition, these distilleries offer an experience unlike any other. You'll find everything from time-honored methods of distillation to innovative techniques that push the boundaries of what you thought possible in whiskey production.
Now, Mississippi may not be the first place that pops into your mind when you think about top-notch spirits, but it's high time we change that perception! The Magnolia State is home to some truly exceptional distilleries. They've got deep roots in American spirit-making traditions and they're producing bottles that'll make your taste buds dance with delight.
So buckle up and get ready for a mouthwatering journey through Mississippi's finest distilleries. Whether you're a bourbon buff, a vodka virtuoso or just plain curious about craft spirits, there's something here for everyone. Your tour through the best distilleries in Mississippi is sure to be an adventure filled with flavor and Southern hospitality at its finest!
Exploring Mississippi's Distillery Scene
Venturing into the heart of Mississippi, you'll quickly discover a vibrant distillery scene that's as warm and inviting as the Southern hospitality itself. This isn't just about bourbon and whiskey, though they're certainly part of the mix. It's a celebration of local flavors crafted with love and passion.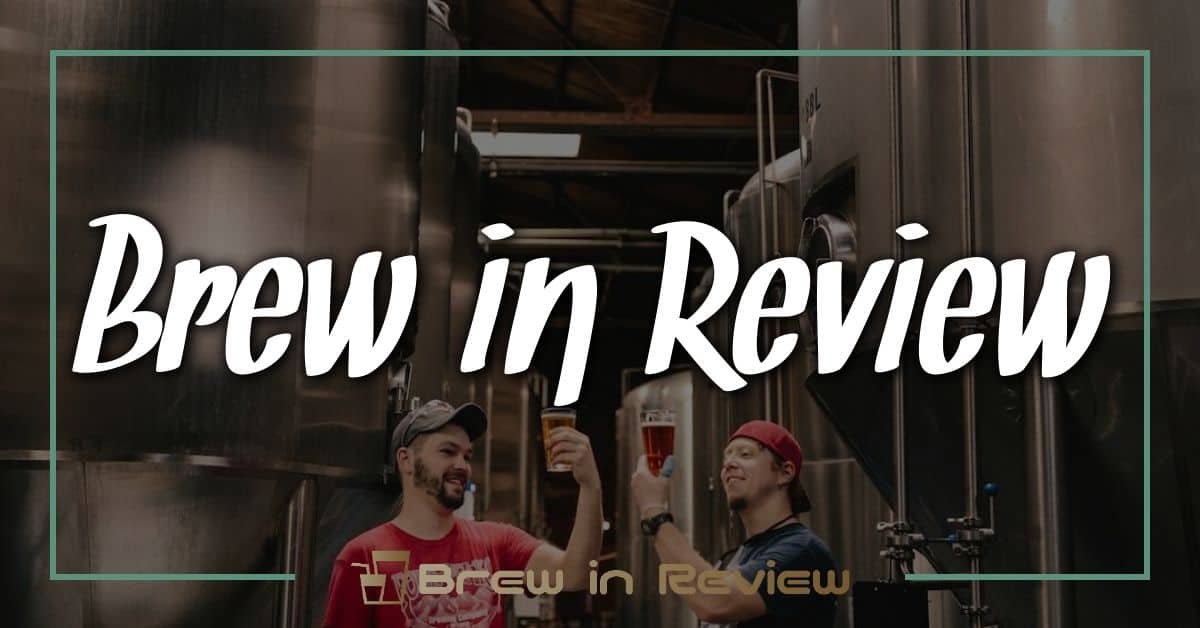 Ever heard of Cathead Distillery? It's not only Mississippi's first legal distillery since prohibition but it's also a leader in promoting drinks like vodka and gin. They've set up shop in downtown Jackson, creating an atmosphere where you can feel the energy pulsating from every corner.
Cathead Distillery

Location: Downtown Jackson
Specialties: Vodka, Gin
Let your journey take you next to Rich Grain Distilling Co., known for their dedication to grain-to-glass spirits. From corn whiskies to spiced rum, their wide range will leave any spirit enthusiast swooning!
Rich Grain Distilling Co.

Location: Canton
Specialties: Corn Whiskies, Spiced Rum
If whiskey is more your style, then Charboneau Distillery is worth checking out! Located in historic Natchez, it boasts award-winning rums that are smooth enough to impress even the most seasoned connoisseur.
Charboneau Distillery

Location: Natchez
Specialty: Award-winning Rums
Now don't forget about Wonderbird Spirits…they're shaking things up with their farm-to-bottle approach by producing handcrafted gin distilled from rice grown right here in Mississippi!
Wonderbird Spirits

Location: North Mississippi Delta
Specialty: Handcrafted Gin
Remember folks, these aren't just places where beverages are made; these are hubs where communities gather around shared tables and clink glasses under twinkling lights. So get ready—Mississippi's distilleries are waiting to pour you a glass brimming with local charm.
The Art of Whiskey Making in Mississippi
Let's dive right into the heart of whiskey making in Mississippi. Now, you might be thinking, "Isn't bourbon the only game in town?" Well, you'd be surprised! Sure, bourbon's a big deal – but there's so much more to discover.
Mississippi distilleries have been perfecting their craft for centuries. They've got tradition and history on their side. It's not just about brewing that golden liquid; it's an art form steeped in the rich culture and heritage of this Southern state.
So what makes Mississippi whiskey stand out? It all starts with locally sourced grains. Corn, rye – you name it! If it grows well here, chances are it'll make its way into a bottle sooner or later. These ingredients give each batch its unique flavor profile and character.
The process doesn't stop there though. Aging is where the magic truly happens! In oak barrels tucked away in dusty cellars and lofts, the whiskey has time to mature and absorb flavors from its surroundings. This imparts an unmistakable depth and complexity to every sip.
And let's not forget about those exclusive small-batch releases! Some distilleries roll out limited editions that showcase experimental techniques or unusual grain combinations – talk about a treat for your taste buds!
Next time your travels take you down South, do yourself a favor: don't leave without trying some local spirits straight from the source.
Top Five Must-Visit Distilleries in Mississippi
Craving a taste of the South? You're in luck! Let's dive into the top-notch distilleries that Mississippi has to offer. From rich history to unique flavor profiles, these spots are a must-see for any spirit enthusiast.
First off, we've got Cathead Distillery. Nestled right in the heart of Jackson, it's the first and oldest distillery in Mississippi since prohibition. Known for their premium vodka, they also make gin and bourbon that'll knock your socks off. They've got tours and tastings aplenty so you can get up close and personal with their handcrafted spirits.
Next on our list is Rich Grain Distilling Co., located in Canton. This place isn't just about great whiskey – it's about showcasing local agriculture through stunning spirits produced from grain-to-glass. Their commitment to quality shines through every sip.
You can't talk about Mississippi spirits without mentioning Charboneau Distillery in Natchez. If rum is your thing, then this family-owned operation should be at the top of your list. They're making waves with their small-batch artisanal rums, all while maintaining an atmosphere that feels like home.
Rolling River Spirits brings a twist to traditional distilling techniques with its innovative flavors like fig vodka or pecan rum – both crowd favorites! It's located smack-dab in Rolling Fork where you'll feel immediately welcomed by their friendly staff.
To round out our top five is none other than Wonderbird Spirits, nestled right outside Oxford city limits. Specializing solely on gin production might seem limiting but trust us when we say there's nothing ordinary about Wonderbird's offerings!
There you have it – five amazing distilleries each offering something special while celebrating Mississippi's rich spirit-making heritage:
Cathead Distillery
Rich Grain Distilling Co.
Charboneau Distillery
Rolling River Spirits
Wonderbird Spirits
So next time you find yourself wandering around The Magnolia State remember this guide and prepare yourself for an unforgettable tasting journey!
Mississippi's Award-Winning Spirits and Their Makers
Are you a fan of craft spirits with a local twist? Well, then you'll love exploring the best distilleries Mississippi has to offer! It's time we dive into the world of award-winning liquors and the masterminds behind them.
Let's kick things off with Cathead Distillery, located right in downtown Jackson. Cathead was not only Mississippi's first legal distillery but also happens to be one of its most acclaimed ones. Known for their innovative flavors, they've bagged numerous awards for their standout spirits like Honeysuckle Vodka and Bristow Gin. And it doesn't stop there – these guys are big on giving back too. Part of their profits goes towards supporting music and arts initiatives throughout the South!
Next up is Rich Grain Distilling Co., based out in Kosciusko. This family-run operation stands apart with its focus on traditional methods, crafting everything from bourbon to brandy with meticulous attention to detail. Their Bourbon Whiskey even snagged gold at the 2017 American Craft Spirits Association (ACSA) Awards!
Over in Kiln, you'll find Lazy Magnolia Brewing Company who have been making waves in both beer and spirit circles since 2003. They've got an impressive lineup that includes Southern Pecan Nut Brown Ale – America's first pecan nut brown ale that has racked up multiple awards nationally.
And we can't forget about Charboneau Distillery situated in historic Natchez town, known for producing some stunning rums! Jean-Luc Charboneau along with his son Doug are passionate about small-batch production using ingredients sourced locally where possible.
So remember folks, when you're sipping on these fine spirits from Mississippi – it's not just about great taste or quality but also about celebrating local communities and traditions! Now isn't that something worth raising your glass to?
Crafting Unique Cocktails with Mississippi Liquor
If you're a fan of craft cocktails, then you'll fall head over heels for Mississippi's local spirits. The state's distilleries are whipping up some extraordinary liquors that can turn your homemade cocktail into a masterpiece.
Let's start by talking about Cathead Distillery. Situated in Jackson, it's the first and oldest distillery in the state since prohibition. Their Honeysuckle Vodka is an absolute game-changer in cocktail mixing; imagine sipping on a refreshing honeysuckle-infused Moscow mule on a hot summer day. And don't get me started on their Pecan Vodka – it adds just the right amount of nutty sweetness to your White Russian.
Now let's jump over to Rich Grain Distilling Co., located in Canton. They specialize in bourbon, corn whiskey, and spiced rum – all crafted from local grains. Their bourbon makes for an excellent Old Fashioned or Mint Julep but try their Spiced Rum in your next Dark 'n' Stormy – trust me, you won't regret it!
Take note though: crafting cocktails isn't just about mixing liquor with other ingredients—it's also about understanding how these flavors work together. For example:
Cathead's Honeysuckle Vodka pairs well with citrusy elements like lemon or grapefruit.
Pecan vodka goes great with creamy or coffee-based mixes.
Bourbon from Rich Grain works wonders with simple syrup and bitters.
So next time you're planning a cocktail party or simply want to unwind after a long day, consider giving these Mississippi liquors a shot (pun intended!). Not only will they add that extra pizzazz to your drinks but also introduce you to the unique flavor profiles Mississippi has to offer!
Distillery Tours: An Insider's Guide
You're in for a real treat when you delve into the world of Mississippi distilleries. The Magnolia State isn't just about barbecue and blues – it's also home to some stellar spirit makers that totally deserve your attention. So, let's jump right into our insider's guide to distillery tours.
First off, if you're heading down south, make sure to put Rich Grain Distilling Co. on your list. Located in the heart of Canton, this gem is known for its warm Southern hospitality and amazing corn whiskey. They've got weekly tours where you can learn all about their grain-to-glass process.
Next up is Cathead Distillery in Jackson – truly a pioneer in Mississippi's craft spirits scene! You'll love their vodka, made from 100% whole grain corn and distilled six times for smoothness. And guess what? Their tour comes with complimentary tastings!
Don't forget about Charboneau Rum in Natchez either! It's America's first post-Prohibition rum distillery and they've kept the tradition going strong since 2006. Their white rum won gold at the San Francisco World Spirits Competition – which means it's pretty darn good!
Here are a few quick stats on these awesome places:
| Distillery | Location | Specialty | Awards |
| --- | --- | --- | --- |
| Rich Grain | Canton | Corn Whiskey | None |
| Cathead | Jackson | Vodka | None |
| Charboneau Rum | Natchez | White & Gold Rums | Gold Medal |
Remember: Always call ahead or check online for tour schedules.
Make sure you have a designated driver if you plan to partake in tastings.
Lastly, soak up every moment! These aren't just factories—they're places of passion where folks dedicate their lives to crafting something special.
In short, whether you're a whiskey aficionado or simply curious about how spirits are made, touring Mississippi's best distilleries offers an experience unlike any other. You'll get behind-the-scenes access, fascinating insights into the production process and perhaps even develop a new appreciation for your favorite tipple!
Sustainable Practices in Mississippi Distilleries
Mississippi distilleries are stepping up their game. They're not just about producing the finest spirits anymore – they're also going green. That's right, sustainable practices are taking root in the heart of America's spirit industry, and Mississippi is no exception.
Take Rich Grain Distilling Co., for example. Nestled in Canton, they're harnessing the power of locally sourced grains to craft their unique products. By sourcing local ingredients, they're reducing transportation emissions and supporting local farmers all at once! And let's not forget about Cathead Distillery located in downtown Jackson. They've adopted energy-efficient processes that reduce waste and conserve resources.
Now let's talk numbers:
| Distillery | Practice |
| --- | --- |
| Rich Grain Distilling Co. | Local Sourcing |
| Cathead Distillery | Energy Efficiency |
But it doesn't end there! Even smaller operations like Charboneau Rum in Natchez are making a difference by repurposing spent materials into useful products such as animal feed or compost – turning what would have been waste into something beneficial.
And if you're thinking it's only about environmental sustainability, think again! Mississippi distilleries understand that true sustainability extends beyond just eco-friendly practices. It encompasses social responsibility too. That's why many distilleries actively participate in community events and support charitable causes – proving that sustainability is more than just a buzzword; it's a holistic approach to business.
So next time you sip on a Mississippi-made bourbon or rum, remember – you're not just enjoying a top-notch drink; you're also contributing to a greener planet and stronger communities.
Conclusion: The Spirit of Southern Hospitality
Well, you've made it! You've journeyed with us through the heart of the Mississippi distillery scene. We hope you've enjoyed this eye-opening tour as much as we have. From small-town craft distilleries to grand whiskey houses that echo with history, each stop on our list embodies the spirit of southern hospitality.
Let's take a moment to recap:
Charboneau Distillery in Natchez, where rum is lovingly handcrafted and the charm is just as potent as their spirits.
Rich Grain Distilling Co., offering a farm-to-glass experience that truly captures the essence of Mississippi.
These are just two examples from our top picks. Each one offers unique experiences and flavors that can't be found anywhere else.
But what makes these distilleries truly special isn't just their products—it's their people. There's an undeniable sense of community here in Mississippi that seeps into every bottle they produce. It's this dedication, passion, and warmth that sets them apart.
So go ahead—plan your visit and immerse yourself in these amazing flavors and stories waiting to be discovered. Raise your glass high for a toast to southern hospitality at its finest!
Remember, always drink responsibly and savor each sip—the true spirit of the South deserves nothing less.
Till next time folks—keep exploring, keep tasting, keep enjoying! And don't forget to share your favorite Mississippi distillery moments with us—we'd love to hear all about them!
Cheers!