Everything's bigger in Texas, including the love for wine! That's right, you don't have to roam the rolling hills of California to savor some truly outstanding wines. The Lone Star State is quickly becoming a top contender in the world of viticulture, boasting over 400 wineries that will make your taste buds dance with delight.
Let's focus on Texas hill country, home to nearly half of these vineyards. It's not just about quantity here; it's all about quality too. With its unique terroir and diverse climate, this region churns out bottles that can compete with some of the best from Napa Valley or Bordeaux.
So grab your cowboy hat, pack those boots and prepare your palate as we embark on an exciting journey through Texas' finest vineyards. Y'all are in for a treat because Texas isn't just about barbecues and rodeos anymore – it's also making waves in the world of wine!
Exploring the Charm of Texas Vineyards
Embarking on an adventure through Texas vineyards, you'll soon realize it's not just about the wine. It's about soaking in the panoramic views, experiencing the rich history and getting a taste of southern hospitality at its finest.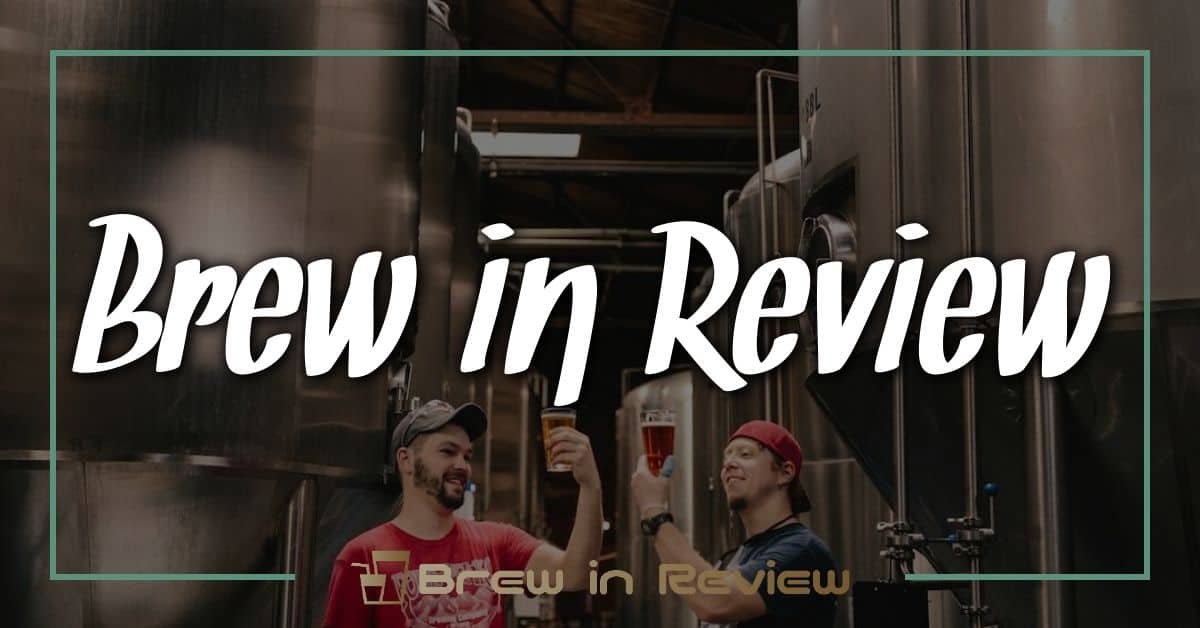 Texas has over 400 vineyards spread throughout its vast landscape. You're bound to fall in love with regions like Hill Country, where you can find over 50 wineries nestled among rolling hills. Or perhaps Fredericksburg, home to more than 40 wineries and known for its vibrant food scene that pairs perfectly with local wines.
Let's take a quick look at some numbers:
| Region | Number of Wineries |
| --- | --- |
| Hill Country | Over 50 |
| Fredericksburg | More than 40 |
While exploring these charming vineyards, don't miss out on trying award-winning varietals unique to Texas such as Blanc du Bois and Black Spanish/Lenoir. These are not just grapes; they are stories bottled up waiting for you to uncork!
What truly sets apart these Texan vineyard is their warm hearted approach towards visitors:
Many offer picnic spots where you can enjoy your own food paired with their wine
Some have pet-friendly policies so even your furry friends get to join the fun
A few also host concerts or movie nights under starlit skies
In essence, when you step into a Texas vineyard, it feels less like visiting a business establishment and more like walking into someone's welcoming home. You'd be hard pressed to find this kind of charm anywhere else!
The Unique Climate for Grape Growing in Texas
If you've ever wondered why Texas wines taste so distinct, it's all about the climate. Nestled right in the middle of the southern United States, Texas boasts a one-of-a-kind climate that's perfect for grape growing. Let's dive into what makes this Lone Star state a true star when it comes to vineyards.
First things first: temperature. It's a key player in grape development and Texas sure has plenty of heat to offer. Summers can sizzle with temperatures well above 90 degrees Fahrenheit, but don't fret! Grapes like it hot. In fact, these conditions allow certain grape varieties like Tempranillo and Viognier to reach their full potential.
| | Average Summer Temperature |
| --- | --- |
| TX | 94°F |
But there's more than just heat at play here. Did you know that the amount of sunlight grapes receive is just as important? Well, lucky for our Texan vines, they bask in over 220 days of sun annually! This generous dose of sunlight helps intensify the flavors and colors in grapes—giving us those rich, robust Texas wines we love so much.
Now let's chat about soil – because believe it or not – it matters too! From sandy loams to clayey soils, Texas offers an array of earth types across its viticultural areas. These different soils impart unique characteristics into each bottle of wine produced here.
Hill Country AVA (American Viticulture Area): Sandy Loam
High Plains AVA: Red Sandy Loam
Davis Mountains AVA: Volcanic Soil
And let's not forget about rainfall—or lack thereof! While some might think drought would be detrimental to vine growth, it actually encourages deep root systems which contribute significantly to flavor concentration.
So there you have it—an inside look at how Mother Nature works her magic on those Texan vines. From sweltering summers to plentiful sunshine and diverse soils—it's clear that everything aligns perfectly for producing top-notch wines right here in good ol' Texas.
A Tour Through the Top Rated Vineyards in Texas
So, you're looking to explore some of the best vineyards in Texas? Well, buckle up! You're about to embark on a virtual tour of the Lone Star State's most celebrated wine destinations.
Let's kick off our journey with Becker Vineyards. Nestled in the heart of Hill Country near Fredericksburg, it's one of those places that'll make you fall head over heels for Texan wines. They've got an impressive array of varietals from French Syrah to Cabernet Sauvignon. What makes Becker stand out is their commitment to sustainable farming practices and dedication to producing top-quality wines.
Next stop on our tour is Pedernales Cellars. Famous for its stunning hilltop views and award-winning Tempranillo, it's certainly worth adding to your itinerary. Did you know their 2010 Reserve Tempranillo was even served at a White House state dinner? Now that's something!
Don't forget about McPherson Cellars down in Lubbock either. Once upon a time, it was a Coca Cola bottling plant but today it's one of Texas' finest wineries specializing particularly in Spanish and Rhone-inspired wines.
Here are some quick stats:
| Vineyard | Speciality |
| --- | --- |
| Becker Vineyards | Sustainable practices |
| Pedernales Cellars | Award-winning Tempranillo |
| McPherson Cellars | Spanish and Rhone-inspired wines |
And who could leave out Grape Creek Vineyard? Located along Wine Road 290, this Tuscan-style vineyard offers internationally acclaimed wine right here in Texas! From Petite Sirah to Pinot Grigio – Grape Creek has got 'em all covered!
Lastly but never leastly we have Duchman Family Winery tucked away in Driftwood – famous for their Italian varietals like Vermentino and Aglianico.
Whew! That's quite a round-up! So whether you're planning your next road trip or simply daydreaming about beautiful vineyards – remember there's always more wine waiting just around the corner here in Texas.
Award-Winning Wines from Texas Vineyards
Let's dive right into the heart of Texas wine country. You wouldn't believe how many award-winning wines hail from these vineyards! It's not just about quantity, it's about quality too.
Take the Fall Creek Vineyards for instance. The team here has been crafting exceptional wines since 1975. Their 2014 Meritus won a Double Gold at the San Francisco International Wine Competition. That's kind of a big deal in the wine world.
Fall Creek Vineyards

Award: Double Gold
Competition: San Francisco International Wine Competition
Year: 2014
Then there's Pedernales Cellars, known for their amazing Tempranillo and Viognier varieties. They've bagged quite a few awards over the years including Best in Class for their Viognier at the 2020 Lone Star International Wine Competition.
Pedernales Cellars

Award: Best in Class
Competition: Lone Star International Wine Competition
Year: 2020
You might also want to check out Messina Hof Winery. Their Paulo Bordeaux Blend was named Top Texas Wine by Houston Livestock Show and Rodeo™ in both 2018 and 2019!
Messina Hof Winery

Award: Top Texas Wine
Competition: Houston Livestock Show and Rodeo™
Years won: 2018, 2019
These are just a few examples of what you'll find when exploring Texas vineyards' award-winning offerings. So next time you're sipping on a glass of wine, remember: it could very well be an award-winner straight from the heart of Texas!
Organic and Sustainable Practices in Texas Winemaking
Let's dive into the heart of Texas, where some of the most intriguing wine practices are taking shape. It's not just about crafting delicious vino anymore; it's also about preserving the environment for future generations. Many vineyards in Texas are now turning towards organic and sustainable methods of winemaking, doing their bit to keep Mother Earth healthy.
You'll find a growing number of these eco-conscious vineyards throughout Texas. For instance, Pedernales Cellars has been dedicated to sustainable farming since its inception. They've implemented practices like composting, using natural pest management techniques, and conserving water through drip irrigation systems.
Another shining example is Duchman Family Winery. They've adopted various organic practices including minimal intervention winemaking which allows them to create wines that truly reflect the unique terroir of their vineyards.
Let's take a peek at some numbers:
| Vineyard | Practice |
| --- | --- |
| Pedernales Cellars | Composting, Natural Pest Management, Water Conservation |
| Duchman Family Winery | Minimal Intervention |
But it's not just about individual efforts; there's a collective push towards sustainability in the state too! The Texas Wine and Grape Growers Association (TWGGA) is actively promoting environmentally friendly grape cultivation among its members.
TWGGA conducts workshops on topics such as soil health
It helps members identify appropriate grape varieties for sustainable cultivation
It offers resources on best practices for water conservation
In all, you're witnessing an exciting shift in Texan viticulture – one that respects nature while producing top-notch wines for us all to savor!
Pairing Recommendations with Best Texas Wines
Let's dive into the mesmerizing world of Texas wines and their ideal food pairs. You're in for a treat!
First off, we've got the deliciously crisp Viognier, a white grape varietal that's been gaining popularity across Texas vineyards. This wine is known for its aromatic notes of peach, tangerine and honeysuckle. It's an excellent companion to spicy foods like Thai or Mexican dishes because it can handle the heat while balancing out intense flavors.
Viognier: Pairs well with spicy foods such as Thai or Mexican cuisine.
Next up, you won't want to miss trying Tempranillo – a red varietal that has found a home in the Lone Star State. This Spanish grape produces wines full of cherry and plum notes with just enough spice to make it interesting. A glass of Tempranillo goes brilliantly alongside hearty meat dishes like steak or lamb chops.
Tempranillo: Perfect for pairing with robust meats like steak or lamb chops.
Now let's talk about Tannat, another red grape making waves in Texas. Known for its high tannin levels (hence the name), this bold wine is packed with dark fruit flavors and a smoky finish that begs to be paired with barbecue – think smoked brisket or ribs!
Tannat: Ideal when enjoyed alongside barbecued meats such as brisket or ribs.
Last but not least, there's Roussanne – an under-the-radar white grape varietal producing rich, complex wines filled with honeyed pear and floral undertones. Seafood lovers rejoice: Roussanne pairs beautifully with shellfish like lobster or scallops!
Roussanne: Works wonders when paired with seafood delicacies like lobster or scallops.
With these suggestions at hand, you're all set to enjoy some epic Texan pairings! Remember though, wine tasting isn't an exact science – it's all about personal preference so don't be afraid to mix things up and find your own perfect matches.
Visiting Guidelines for the Best Vineyards in Texas
So, you've decided to take a trip through wine country – good on you! There's nothing quite like strolling through rows of lush vines, sampling the fruits of hard-earned labor right from the source. But, before you go galavanting off into those Texan sunsets, let's talk guidelines.
First up, remember that vineyards are working farms. Just as you wouldn't want folks trampling your vegetable garden at home, it's important to respect these spaces. Stick to designated paths and keep your hands (and feet!) off of the grapes unless invited otherwise.
Next on deck is dress code. Now, I know what you're thinking: "It's Texas! It's hot!" And while that may be true for much of the year, vineyard visits often involve tours of cellars which can get pretty chilly. So layer up! Also worth noting is that many wineries are located in rural areas with uneven terrain – leave your fancy shoes at home folks!
Thirdly – and this might seem obvious – but don't drink and drive. Many vineyards offer beautiful accommodations where guests can stay overnight after tasting sessions or there's always the option to hire a driver or join a guided tour group!
Last but not least: have fun! Remember why you're there – to enjoy some fantastic wines amidst breathtaking scenery – savor every moment.
To sum it all up:
Respect the farm.
Dress appropriately.
Don't drink and drive.
Have a blast!
Keep these tips in mind and your Texan wine adventure is sure to be one for the books!
Conclusion: Experience the Best of Texan Wine Culture
So you've journeyed with us through the rolling hills and charming vineyards that make up Texas's vibrant wine country. Isn't it amazing to learn about all these fantastic places right in your own backyard? From Dallas to Fredericksburg, from Lubbock to Grapevine, every corner of our great state offers a unique take on viticulture that's just waiting for you to discover.
Now let's reflect on what we've learned:
We're home to over 400 wineries. That means there's always a new place for you to explore.
Our wines have won numerous awards at national and international competitions. Texas isn't just playing in the big leagues—we're winning!
Eclectic establishments like William Chris Vineyards and Spicewood Vineyards are pushing boundaries, experimenting with different grape varieties, and making some truly innovative stuff.
But remember, it's not just about the wine—it's also about the experience! The views from Pedernales Cellars' hilltop patio are worth a visit alone. And who can resist Becker Vineyard's lovely lavender fields?
Here's one thing we think you'll agree on: exploring Texas wine country is an adventure that never gets old!
So go ahead—get out there! Whether you fancy yourself a connoisseur or simply enjoy a good glass every now and then, our local vineyards have something delightful in store for you.
And hey, don't forget your cowboy hat—it pairs perfectly with any bottle.