Florida, the Sunshine State, isn't just about beaches and theme parks. It's also home to a growing number of distilleries that are making waves in the spirit industry. If you're an avid connoisseur of finely crafted spirits or simply interested in exploring something new, you'll find your heart's desire right here.
You might be surprised to learn how many diverse distilleries there are in Florida, each offering a unique insight into the art of spirit production. From small-batch bourbons to craft rums and everything in between, these distilleries offer more than just a bottle – they provide an experience.
So buckle up! We're taking you on a virtual tour through some of the best distilleries in Florida where we promise you'll discover new flavors and maybe even find your new favorite tipple. Pack your curiosity and let's get this journey started!
Exploring Florida's Distillery Scene
Hey there, spirit enthusiasts! Ready to take a trip down the sunny lanes of Florida? Let's dive right in and explore the booming distillery scene. You're about to embark on a flavorful journey that'll introduce you to some of the best distilleries in Florida.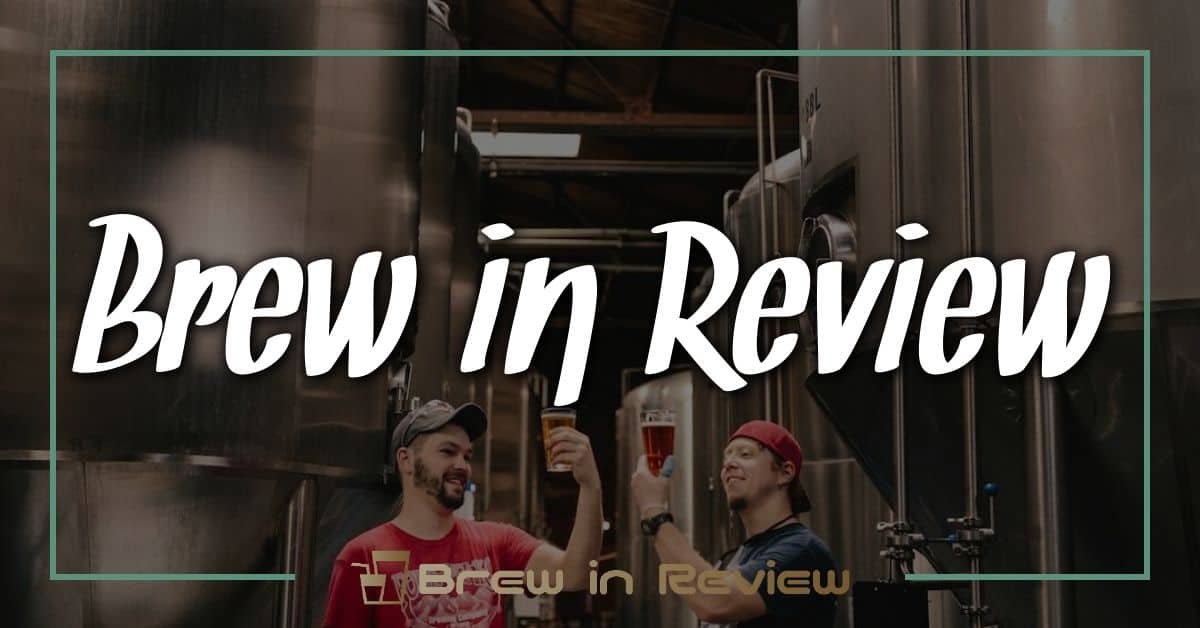 First up, we've got St. Augustine Distillery. Nestled in America's oldest city, it's known for its super-premium spirits. They use locally grown sugarcane, wheat, corn, and citrus for their products so every sip is a taste of Florida sunshine.
Next stop on our tour is the Miami Club Rum Distillery, recognized as "America's most awarded rum." The magic lies in their unique production process – they age their rum using Florida's tropical climate which results in flavors that are rich and full-bodied.
Heading over to Tampa Bay now folks! We find ourselves at the Cane Vodka Distillery where they specialize in handcrafted vodka made from 100% Florida-grown sugarcane. A fun fact about this place: they're one of only handfuls around that still use copper pot stills for distillation!
Ever heard of Siesta Key? It's not just famous for its white sandy beaches but also home to Drum Circle Distilling. Their rums have been winning awards left and right since 2009!
St Augustine Distillery

Location: St Augustine
Specialties: Super-premium spirits

Miami Club Rum Distillery

Location: Miami
Specialties: Award-winning rum

Cane Vodka Distillery

Location: Tampa Bay
Specialties: Handcrafted vodka

Drum Circle Distilling

Location: Siesta Key
Specialties: Award-winning rums
These are just some examples of what awaits you when exploring Florida's distilleries scene! But remember folks, always enjoy your drinks responsibly.
What Makes a Distillery Stand Out?
Diving headfirst into the bustling world of distilleries, you might wonder what makes some of them stand out. Well, it's not just about the booze they brew. It's about their unique approach to craftsmanship, their commitment to quality ingredients, and providing a memorable experience that makes you want to come back for more!
Let's start with craftsmanship. The best distilleries in Florida or anywhere else are those that take pride in their work. They're not just churning out spirits on an industrial scale – they're artists in aprons who painstakingly perfect every drop of liquor that comes out of their stills. This kind of dedication may include using traditional methods that have been passed down through generations or innovative techniques that push the boundaries of spirit-making.
Quality ingredients also play a huge role. You'll notice how top-notch distilleries go above and beyond when sourcing their raw materials. From selecting organic grains to insisting on natural spring water, these guys don't cut corners because they know it shows up in the final product.
Another factor is transparency. Leading distilleries believe in letting customers peek behind the curtain to see how their favorite spirits are made. That's why most offer tours where you can learn about the distillation process from grain to glass! Not only does this add an educational twist, but it also builds trust between brand and consumer.
Finally, there's nothing like a great atmosphere to keep folks coming back! Whether it's an inviting tasting room filled with friendly staff or hosting fun events like whiskey tastings and cocktail classes – these experiences add value far beyond what's inside your drink glass.
So next time you're visiting one of Florida's fine distilleries – be sure to look past just what's being poured into your tumbler!
Top Five Must-Visit Distilleries in Florida
Florida's sunshine isn't the only thing that'll warm you up. Its distilleries are turning out some fiery spirits that'll hit the spot just right. So, let's dive into the top five must-visit distilleries in this sun-soaked state.
First off, let's shine a light on St. Augustine Distillery. It's nestled in a century-old ice plant and has an old-world charm mixed with modern flair. They've got bourbon, gin, rum, vodka – you name it! Even better, their batches are small and quality-focused which means every sip is pure perfection.
Next up is Winter Park Distilling Company. Now here's a place that prides itself on pioneering craft distilling in Central Florida. Their small-batch whiskeys are worth writing home about – especially their Genius Double Gold Reserve Bourbon Whiskey!
Then there's Kozuba & Sons Craft Distillery over in St.Petersburg which has been crafting award-winning spirits since 2005! Known for their vodka and cordials, they're also making waves with rye whiskey and single malt.
Don't forget to swing by Miami Club Rum, winner of World's Best White Rum at the San Francisco World Spirits Competition not once but twice! This Miami outfit knows what they're doing when it comes to creating smooth sipping rums.
Finally, we've got Manifest Distilling, Jacksonville's only full-scale organic distillery located downtown. They offer gin, vodka and rye whiskey all made from organic grains – talk about clean drinking!
There ya have it folks – your guide to five of Florida's finest distilleries! Each one offers something unique so whether you're a rum fan or a whiskey connoisseur there's something for everyone here. Remember though; always enjoy responsibly.
The Unique Process of Florida's Craft Distilleries
Craft distilleries in the Sunshine State, they're not just about producing alcohol. It's a labor of love that's as much about the journey as it is the destination. With an emphasis on local ingredients and a commitment to quality, these distilleries are creating some truly unique spirits.
Let's start with their ingredient sourcing. You'll find many of these distilleries make a point of using locally sourced ingredients. Citrus from nearby groves, sugar cane straight from Florida fields- they're all part of the mix. This doesn't just boost the local economy; it also lends each spirit a distinct Floridian flavor you won't find anywhere else.
Then there's the distillation process itself. Every craft distillery has its own unique methods and techniques honed over years or even decades. Take St. Augustine Distillery for example – their copper pot stills produce spirits in small batches ensuring every drop maintains optimal flavor and purity.
Crafting alcohol at this level requires time… lots of it! Some spirits might need to age for several years before they're ready to be enjoyed – patience here really does pay off!
Now let's talk about sustainability because that's another big focus for Florida's craft distilleries. Conscious efforts are made to cut down waste wherever possible: recycling spent grains as animal feed, reusing water during production processes, and more.
As if all this wasn't impressive enough, there's one final aspect we can't ignore: community involvement! Many craft distilleries host tours and tastings giving locals (and tourists) an inside look into how their favorite tipple is made while simultaneously educating them about responsible drinking habits.
So next time you're sipping on that craft cocktail or neat pour, remember there's a story behind every bottle – one that starts with fresh Floridian produce and ends with masterful artisanship.
Experience the Best Spirits from Sunshine State
You're in for a treat when it comes to discovering some of Florida's finest distilleries. Let's dive right into the heart of the Sunshine State's spirit scene, where you'll find a plethora of unique and award-winning distilleries.
If you're a bourbon enthusiast, St Augustine Distillery is a must-visit spot. Nestled in the heart of downtown St. Augustine, this distillery prides itself on its small-batch production methods and use of locally sourced ingredients. Their Double Cask Bourbon has been hailed as one of America's best by numerous spirits competitions.
Perhaps rum is more your style? Then let's make our way over to Wicked Dolphin Artisan Rum located in Cape Coral. This family-owned brand uses 100% Florida sugarcane to create their rums, giving each bottle an authentic Floridian flavor profile. Over the years, they've garnered plenty of recognition – including gold medals from both the Miami Rum Renaissance Festival and San Francisco World Spirits Competition.
Take a trip south towards Miami and you'll stumble upon Miami Club Rum – home to some excellent Cuban-style rums crafted by veteran master distiller Luis Bustelo. Their Anejo Especial won "Best Gold Rum" at the 2017 Craft Spirit Awards – definitely worth checking out!
Or maybe gin tickles your fancy? Look no further than Manifest Distilling located in Jacksonville. With organic botanicals sourced from around the world, their gins have earned them accolades such as Distillery Of The Year by USA Today Readers' Choice Awards 2020.
Just remember that when visiting any distillery, it's always best to check ahead for touring availability due COVID-19 restrictions.
St Augustine Distillery – Best For Whiskey Lovers
Wicked Dolphin Artisan Rum – Best For Authentic Sugarcane Rums
Miami Club Rum – Home To Award-Winning Cuban-Style Rums
Manifest Distilling – Acclaimed For World Class Gins
So there you have it! These are just a few examples showcasing why Florida's spirit scene is buzzing with excitement and flavor like never before! From bourbons made with local grains to rums distilled using pure Florida sugarcane, these Sunshine State distilleries are creating waves across national spirit competitions and delighting palates far beyond state lines.
Florida's Award-Winning Distilleries Revealed
Let's dive right in, shall we? When it comes to high-quality spirits, Florida is more than just a contender. In fact, several distilleries in the Sunshine State have raked in numerous awards on both national and international stages.
No doubt you've heard of St. Augustine Distillery. It's made waves across the globe for its top-notch bourbon and gin. The folks at this popular spot use locally sourced sugarcane, wheat and corn to create their world-renowned spirits. They've notched up countless accolades over the years, including a coveted Gold Medal at the 2018 San Francisco World Spirits Competition.
Next up on our list is Wicked Dolphin Rum Distillery located in Cape Coral. Not only do they whip up some of Florida's finest rum from 100% local sugarcane, but they're also an award magnet! From winning multiple Platinum Medals from SIP Awards to being named 'Distiller Of The Year' by American Distilling Institute – these guys know their craft.
And who could forget Miami's own Wynwood Brewing Company? While technically a brewery rather than a distillery, their unique blends of craft beer have earned them top honors at various competitions like Great American Beer Festival and World Beer Cup.
Last but certainly not least is Manifest Distilling based out of Jacksonville – one of Florida's finest producers of organic spirits such as vodka, gin and whiskey. Their dedication towards sustainability without compromising on quality has won them several prestigious awards including Good Food Awards and Craft Spirit Awards.
Here are some key statistics:
| Distillery | Location | Best Known For | Key Accolade |
| --- | --- | --- | --- |
| St. Augustine Distillery | St.Augustine | Bourbon & Gin | Gold Medal(San Francisco World Spirits Competition) |
| Wicked Dolphin Rum Distillery | Cape Coral | Rum | Makers Mark (American Distilling Institute) |
| Wynwood Brewing Company | Miami | Craft Beers | Top Honors (Great American Beer Festival) |
| Manifest Distilling | Jacksonville | Organic Spirits | Good Food Award |
Florida sure knows how to make 'em strong and flavorful! Remembering that each sip you take supports local businesses makes it taste even better.
A Glimpse into Sustainable Practices at Florida's Distilleries
Let's dive right in and take a closer look at the green practices that are making waves in some of Florida's finest distilleries. Sustainability isn't just a buzzword here, it's an integral part of their business model.
Take for instance the beautiful St. Augustine Distillery. These trailblazers have been leading the charge in sustainable spirits since opening their doors back in 2013. They're committed to sourcing locally grown sugarcane, wheat, and corn – all organic, all free from GMOs.
Then there's Winter Park Distilling Company who are taking sustainability to a whole new level. They've installed solar panels on their roofs to offset electricity use, joined hands with local farmers for grain disposal to reduce waste and even incorporated heat recovery systems into their brewing process.
Here is a quick view of how these two distilleries stack up:
| | St. Augustine Distillery | Winter Park Distilling Company |
| --- | --- | --- |
| Local Sourcing | ✓ | ✓ |
| Organic Ingredients | ✓ | |
| Non-GMO Ingredients | ✓ | |
| Solar Power | | ✓ |
| Waste Reduction | | ✓ |
| Heat Recovery System | | ✓ |
Just down the road you'll find Manifest Distilling, another shining example of eco-friendly operations. This Jacksonville-based distillery uses only non-GMO grains and operates under strict water conservation policies.
St Augustine sources locally
Winter Park uses solar power
Manifest conserves water
These aren't just good deeds—they're smart business moves too! Consumers are increasingly looking for brands that align with their values, including environmental responsibility.
So next time you raise your glass filled with fine Florida spirit, know that many distilleries here aren't just pouring out exceptional drinks – they're also pouring efforts into protecting our planet.
Concluding Thoughts on Florida's Top Distilleries
What an adventure it's been, discovering the best distilleries in sunny Florida! From Miami to Tampa Bay, we've sampled some of the finest spirits and met some incredibly passionate people along the way.
You've seen firsthand how each distillery has a unique approach to their craft. Some focus on traditional methods, while others are more experimental. But they all share a common goal – to create fantastic tasting spirits that you'll love.
Remember our trips down memory lane at St. Augustine Distillery? You might still taste the smooth bourbon whiskey soaked with rich Florida history. And who could forget our visit to Wicked Dolphin in Cape Coral? Their rum distilled from locally grown sugarcane surely left a sweet impression!
Let's not forget about Manifest Distilling in Jacksonville either! Their dedication to organic and non-GMO ingredients is commendable and definitely added an extra layer of quality to their spirits.
Here's a quick recap of what we covered:
St. Augustine Distillery: Known for their bourbon whiskey.
Wicked Dolphin: Famous for their rum made from local sugarcane.
Manifest Distilling: Prides themselves on using organic and non-GMO ingredients.
Of course, this is just scratching the surface of what Florida's distilleries have to offer. There are plenty more waiting for you to explore!
Our journey doesn't end here though — it's just beginning! The world of craft spirits is always evolving, so there will always be new flavors and techniques to discover. So keep exploring, keep tasting…and most importantly, enjoy your spirit-filled adventures in beautiful Florida!