If you're a spirits enthusiast, Louisiana is the place for you. It's not just about the vibrant nightlife or those iconic New Orleans cocktails – it's the distilleries that truly make this state stand out in the booze business. You'll find an array of distilleries here that cater to every palate, each with their unique flair and dedication to craft.
From rum to whiskey, infused vodkas to artisanal gins, there's something for everyone in this southern state. What sets these distilleries apart isn't just their diverse offerings, but also their commitment to traditional methods and local ingredients. They don't merely produce alcohol; they serve up a slice of culture distilled into each bottle.
So, let's get ready for a spirited adventure through bayous and past sugarcane fields! Whether you're planning your next trip or simply daydreaming at your desk, we're here to guide you through some of the best distilleries in Louisiana!
Understanding Louisiana's Distillery Scene
You might be surprised to learn just how vibrant the distillery scene in Louisiana really is. Once known only for its sugarcane fields and Mardi Gras celebrations, this southern state has been quietly making a name for itself in the world of spirits.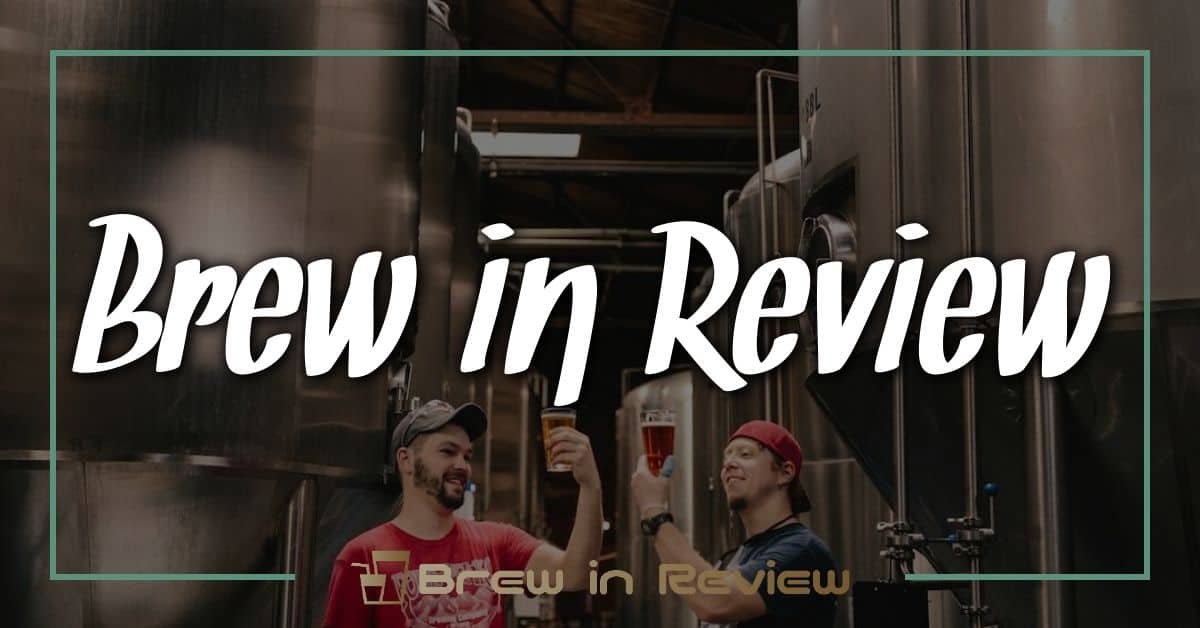 One of the reasons why Louisiana's distilleries are on the rise is due to their unique approach to production. They're not afraid to experiment with local ingredients like rice from Crowley or strawberries from Ponchatoula. This produces flavors that you won't find anywhere else!
It's also worth noting that Louisiana has a rich history of alcohol production dating back centuries, thanks to French and Spanish settlers who brought their distilling techniques over from Europe. Today, many distilleries pay homage to these roots by using traditional methods alongside modern innovations.
Here's something interesting – some of the best distilleries in Louisiana started as small family businesses! These entrepreneurs saw an opportunity in the market and took it, building successful companies despite facing multiple challenges along the way.
What really sets these distilleries apart though, is their commitment towards community engagement. They frequently host tastings, tours and events where they connect directly with consumers. It's not just about selling spirits; it's about sharing stories and creating unforgettable experiences.
So there you have it – a peek into what makes Louisiana's distillery scene so special! Whether you're a whiskey connoisseur or gin enthusiast, there's likely a bottle with your name on it somewhere in The Pelican State.
History of Distilleries in Louisiana
There's no denying it, distilling has deep roots in the history of Louisiana. Did you know that rum production, one of the earliest forms of distilling in the Americas, was alive and well here as early as the 18th century? Yep, it's true! Sugarcane plantations were a big deal back then, and where there's sugarcane, there's usually rum not far behind.
But let's step back for a moment. The art of distillation itself dates way further back — we're talking thousands of years ago. However, when European settlers brought their knowledge to Louisiana in the 1700s, things really started to kick off.
Now fast forward to Prohibition. You'd think this would've put a damper on things but instead, it stirred up quite an underground scene for bootleggers and moonshine makers who kept their stills burning bright…and hidden from sight.
Post-Prohibition saw slow growth for legal distilleries until recent years brought about booming interest in craft spirits. This resurgence led to modern-day distilleries popping up all over the state; some even rekindling those early rum-making traditions using home-grown sugarcane!
So there you have it — a brief walk through time exploring how Louisiana became home to some fantastic distilleries:
Early 18th century: Sugarcane plantations lead to local rum production
Prohibition (1920-1933): Bootlegging and moonshine making thrive
Post-Prohibition: Slow return of legal distilleries
Modern Day: Resurgence in craft spirits sparks growth of new local distilleries
With such rich history under its belt, it's no wonder Louisiana is host to some seriously good spirit-making establishments today!
Top Whiskey Distilleries in Louisiana
Let's dive into the world of whiskey. And where better to start than in Louisiana, a place known for its rich history and even richer flavors.
To kick things off, you've got to pay homage to the Bayou State's oldest distillery – Celebration Distillation. Known more widely as Old New Orleans Rum, it's not just their rum that gets tongues wagging; they also produce some top-notch whiskeys! They're nestled right in the heart of New Orleans and have been crafting spirits since 1995. Now that's what you call experience.
Next up is Donner-Peltier Distillers located down Thibodaux way. While they're renowned for their Rougaroux rums and Oryza vodka, don't let that fool you! Their LA1 Whiskey is a grain-to-glass delight made with locally sourced ingredients. It's definitely worth penciling this one into your itinerary.
Then there are the craft masters at Atelier Vie distillery based in New Orleans. This distillery takes pride in producing unique spirits with a local twist, including whiskey! Make sure to try their Riz, an American Single Malt Whiskey distilled from Louisiana rice!
Here are some key facts about these outstanding distilleries:
| | Celebration Distillation | Donner-Peltier Distillers | Atelier Vie |
| --- | --- | --- | --- |
| Founded In: | 1995 | 2012 | 2011 |
| Famous For: | Rum & Whiskey | Rum, Vodka & Whiskey | Various Spirits including Whiskey |
Lastly on our list but certainly not least is NOLA Distillery located in (you guessed it) New Orleans again! This relatively new operation started churning out high-quality products back in 2014 and hasn't looked back since.
Did you know? The owner of NOLA Distillery actually studied under master distillers all over America before starting his own venture!
Remember folks – it's not just about tasting these wonderful whiskeys but experiencing the culture and history behind them too. So next time you find yourself in Louisiana, make sure to check out these awesome spots!
Best Rum Distilleries in the Bayou State
Let's dive right into some of the best rum distilleries Louisiana has to offer. It's no secret that this state is renowned for its rich history, cultural diversity, and distinctive culinary traditions; but did you know it also boasts a thriving rum industry?
First up on our list is Bayou Rum, located in Lacassine. This award-winning distillery is touted as America's most decorated rum and offers tours to the public where you can witness first-hand how their distinct flavors are crafted from locally sourced sugarcane.
Next, we've got Roulaison Distilling Co. over in New Orleans. This small batch distillery takes pride in producing complex rums inspired by traditional American recipes. Their dedication to craft has earned them numerous awards and an ardent following among rum enthusiasts.
Hopping over to Thibodaux, you'll find Donner-Peltier Distillers. They make Rougaroux Rum using Louisiana-grown sugarcane and rice. Yes, rice! It adds a unique twist that sets their rum apart from others.
Down south in Baton Rouge we have Cane Land Distilling Company which focuses on estate-grown sugarcane to create their signature OMFW (Oh My F***ing Word) Rum. This cheekily named spirit truly captures the essence of Louisiana – bold, fun and unapologetically authentic.
Finally, let's not forget about Old New Orleans Rum, one of the oldest premium rum producers in the country. They offer a range of spirits including Crystal (a white rum), Amber (a gold rum aged for three years), Cajun Spice (rum infused with spices & natural flavorings), Gingeroo (a ginger-infused drink) and King Creole (a 20th anniversary special edition dark rum).
Here's a quick recap:
Bayou Rum – Lacassine
Roulaison Distilling Co – New Orleans
Donner-Peltier Distillers – Thibodaux
Cane Land Distilling Company – Baton Rouge
Old New Orleans Rum – New Orleans
These five establishments are prime examples of what makes Louisiana's alcohol game so strong: innovative techniques, commitment to quality ingredients, and deep roots within their local communities.
Unique Craft Spirits from Louisiana's Distilleries
Immerse yourself into the world of craft spirits, Louisiana style. This southern state is not just about Mardi Gras and gumbo, it's also home to some of the finest distilleries in America. Cherishing a long history of alcohol production that predates Prohibition times, these distilleries are treasure troves for spirit lovers.
When you think of Louisiana, sugarcane fields might come to mind. And where there's sugarcane, there's rum! Bayou Rum, made at Louisiana Spirits in Lacassine, is handcrafted from locally grown cane sugar and molasses. It's an authentic taste of the region that has bagged numerous awards worldwide.
Switching gears from rum to whisky, we can't overlook Atelier Vie's Euphrosine Gin #9 Barrel-Finished Reserve. Based in New Orleans, Atelier Vie takes their classic gin and ages it in American whiskey barrels for nine months – a unique fusion that results into an incredibly smooth drink with a distinct flavor profile.
Down on the bayou at Rank Wildcat Spirits in Lafayette, they're turning sweet potatoes into vodka — yes you read that right! The Sweet Crude Rum and its brother-in-arms (or should we say "in-bottle?") Black Gold are both made using this unusual ingredient. Talk about innovation!
A trip down south wouldn't be complete without mentioning Thibodaux-based Donner-Peltier Distillers who churn out everything from vodka to whiskey to…rice liqueur? That's right folks! Their product line includes the unique LA1 Whiskey, which holds distinction as being the first whiskey ever distilled in Louisiana since prohibition!
Louisiana distilleries offer a range of uniquely crafted spirits that stand tall among competitors nationally and globally. Whether you're sipping on Bayou Rum watching the sun set over those endless sugarcane fields or enjoying a glass of LA1 Whiskey by the fire on a cool night; know this: You're experiencing something truly Louisianan.
Visiting Tips for Louisiana's Top Distilleries
Ready to explore some of the best distilleries in Louisiana? Let's dive right into a few handy tips that'll make your visit more enjoyable and worthwhile.
First off, remember that most distilleries offer tours, but it's wise to book in advance. You wouldn't want to find yourself at the door of Bayou Rum Distillery or Atelier Vie, only to discover all tours are fully booked for the day.
Secondly, pace yourself during tastings. It might be tempting to sample every spirit on offer at Celebration Distillation or Roulaison Distilling Co., but remember – you're here for the experience, not just the booze! Take your time to appreciate each sip and learn about its unique characteristics.
Here's something you might not know: many distilleries have strict rules when it comes to photography. So before you start snapping away at Seven Three Distilling or Sugarfield Spirits, check with staff first. They'll let you know where and when it's okay to take photos.
One final thing – always plan a safe way home after your visit. Whether it's arranging a designated driver or booking a ride-share service from Lula Restaurant-Distillery back to your accommodation, ensuring safety should be one of your top priorities.
So there you have them – our top tips for visiting Louisiana's finest distilleries! Armed with this knowledge, we hope your trip will be as smooth as the spirits you're about to savor.
Distillery Tours: A Must-Do Activity in Louisiana
Now, you're looking for a truly unique experience in Louisiana, right? Let me tell you – distillery tours are the way to go! You'll get a taste of the state's rich history and culture while sipping some of the finest spirits around.
Let's kick things off with Maison Rouge Distillery. Nestled in Baton Rouge, it's been serving up world-class vodka since 2016. Their tour not only lets you sample their award-winning spirits but also gives an engaging insight into their traditional distilling process.
Of course, we can't talk about Louisiana distilleries without mentioning Atelier Vie. This New Orleans gem is famous for its handcrafted absinthe and gin. The passionate staff here will guide you through their creation process from grain to glass. It's an enlightening experience that's sure to give any spirit enthusiast a new appreciation for craft distilleries.
For those who prefer rum over vodka or gin, Bayou Rum Distillery is your spot! Located in Lacassine, they boast being America's largest privately-owned rum distillery. They offer free tours where you can witness their meticulous production process and learn about the history of Louisiana rum.
Down south in Thibodaux, find Donner-Peltier Distillers offering unique sugarshine and rice whiskeys alongside other classic liquors. And who could forget Lula Restaurant-Distillery located smack-dab on St Charles Avenue in New Orleans? It's a must-visit place combining great food with superbly distilled spirits!
No matter which part of Louisiana you're exploring, there's likely a top-notch distillery waiting to welcome you on a memorable tour. So why wait? Go ahead and plan your visit today – because trust us when we say it's time well-spent!
Conclusion: Choosing Your Favorite Louisiana Distillery
Let's wrap up our spirited tour of the best distilleries in Louisiana. You've come a long way, exploring everything from bourbon behemoths to craft gin joints. And now it's time for you to make that all-important decision – selecting your favorite Louisiana distillery.
To help you out, remember some key factors when making this choice:
Think about the type of spirit you most enjoy. Are you a whiskey aficionado or do rum cocktails tickle your fancy? Maybe artisanal vodka is more your speed?
Consider the atmosphere and location of each distillery. Some might offer charming rural settings while others could be nestled in vibrant cityscapes.
Don't forget about tours and tasting sessions! These experiences can really elevate a distillery visit, giving you an insider's view into the production process and allowing you to sample their wares.
One thing's certain – no matter which distillery ends up being your favorite, there's no shortage of incredible options in Louisiana!
Remember that taste is subjective so what works for one person might not work for another. But isn't that part of the fun? The journey to find your own personal 'spirit animal' among these amazing establishments is an adventure in itself.
So go ahead, take what you've learned here and dive headfirst into Louisiana's rich and diverse spirits scene. Your perfect pour awaits!