Nevada, known worldwide for its glittering Las Vegas Strip and breathtaking natural beauty, has another ace up its sleeve – a burgeoning distillery scene. Yep, you heard it right! In recent years, Nevada has become home to some truly exceptional distilleries that are crafting unique spirits worth savoring.
As you embark on this spirited journey across the Silver State, your senses will be tantalized by a wide array of handcrafted bourbons, rums, gins, vodkas and so much more. Each distillery leaves its mark with distinct flavors and innovative techniques that put Nevada on the map in the world of craft spirits.
So buckle up! It's time to dive into the vibrant world of Nevada's best distilleries. From urban settings pulsating with energy to serene countryside locales where tradition meets innovation – there's something for everyone here. So prepare your palate… Your next favorite drink might just be waiting in one of these hidden gems!
Exploring Nevada's Distillery Scene
Peek into the world of spirits in Nevada and you'll find an array of distilleries that are as diverse as they are exciting. From bustling Las Vegas to serene Carson City, there's something for every booze enthusiast.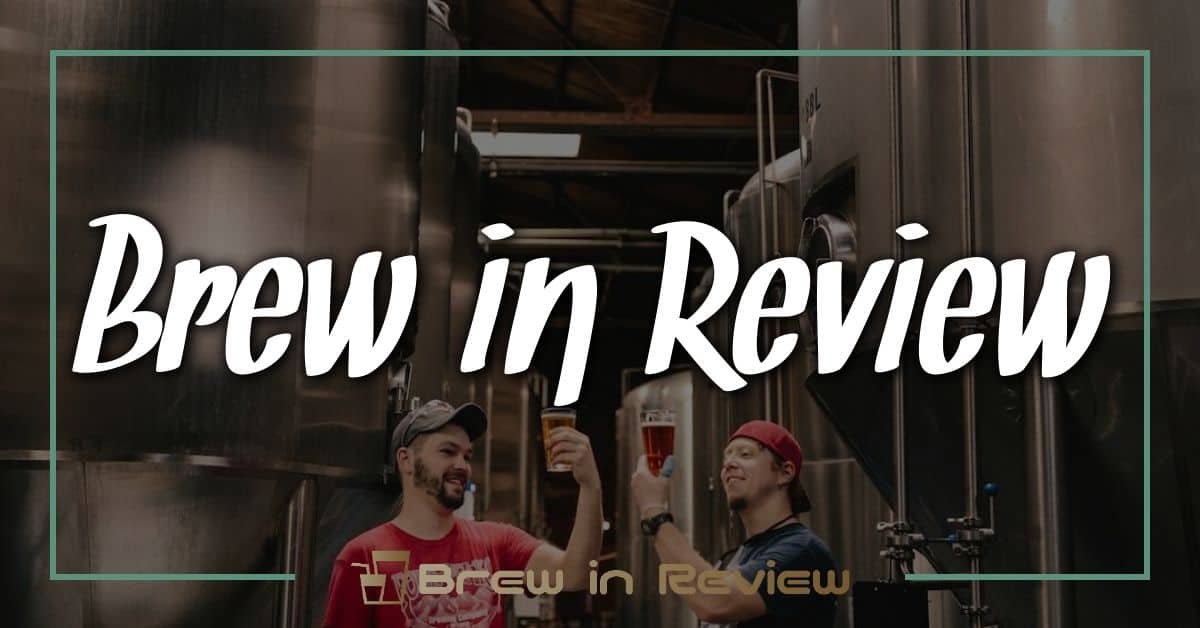 First on your list should be the infamous Las Vegas Distillery. Nestled in the heart of Henderson, it holds the title of being Nevada's first standalone distillery since prohibition. They've earned their stripes with a range of products including vodka, rum, gin and even moonshine! You're sure to enjoy their tours which provide an insight into the meticulous process behind each bottle.
Heading north? Make sure you don't miss out on Frey Ranch Estate Distillery located in Fallon. This is not just any old distillery – it's a 'field-to-glass' operation where everything from growing grains to bottling spirits happens right on site! Their dedication to quality won't go unnoticed when you sample their award-winning bourbon whiskey.
Here are some key stats about these two standout distilleries:
| | Las Vegas Distillery | Frey Ranch Estate Distillery |
| --- | --- | --- |
| Location | Henderson | Fallon |
| Speciality | Diverse Range (Vodka, Rum, Gin) | Bourbon Whiskey |
| Unique feature | First Standalone Post-Prohibition | Field-to-Glass Operation |
Venturing further afield will bring you to other gems like Verdi Local Distillery in Verdi offering signature cocktails made with their homecrafted spirits. And let's not forget Bently Heritage Estate Distillery, famed for its sustainable production methods and artisanal whiskies housed within a historic flour mill.
Always remember:

Book your tours ahead
Don't rush – savor each taste
Ask questions – each distiller has a unique story
Nevada's distilling scene isn't just about tasting great spirits; it's about celebrating craftsmanship, innovation and local flavor. So next time you're craving an adventure or perhaps just a good drink, remember – Nevada's got your back!
Historical Overview of Distilleries in Nevada
Let's take a little trip down memory lane, shall we? You might not know it, but the Silver State has a rich and fascinating history when it comes to distilleries. It all kicked off during the late 1800s, with those wild west frontier folk whipping up their own bootleg spirits. Unfortunately, in 1919 prohibition hit and put a damper on things for quite some time.
Flash forward to 2010 – that's when the game really changed. Nevada saw its first legal distillery open in decades. And guess what? It was none other than Las Vegas Distillery! They paved the way for others like Frey Ranch Estate Distillery and Seven Troughs Distilling Co to follow suit.
Since then, there's been an explosion of craft distilleries across this great state of ours. As of now, you can find more than twenty unique establishments spread across Reno, Henderson, Sparks, Fallon…the list goes on!
Las Vegas Distillery: Nevada's first legal distillery since Prohibition.
Frey Ranch Estate Distillery: Famous for producing everything from grain to glass.
Seven Troughs Distilling Co: Known for their small-batch spirits inspired by mining boomtown recipes.
So why does this matter? Well my friend, it shows just how far we've come! From secretive moonshine operations tucked away in dusty basements to award-winning establishments recognized nationwide – that is indeed something worth raising your glass to!
| Year | Notable Event |
| --- | --- |
| Late 1800s | Bootleg spirit production begins |
| 1919 | Prohibition starts |
| 2010 | Las Vegas Distillery opens as the first legal establishment post-Prohibition |
Take pride in knowing each sip you take is steeped in tradition and perseverance–a true testament to Nevada's spirit (pun intended!). So next time you're out exploring our beautiful state or simply winding down with a well-deserved drink at home remember: every drop tells a story…and what a tale it is!
Las Vegas: A Hub for Top-Rated Distilleries
If you're thinking about rolling the dice on a good drink, then let's take a trip to Las Vegas. Yep, Sin City isn't all about casinos and shows—it's also home to some top-tier distilleries! You might be surprised to hear that the desert landscape of Nevada is perfectly suited for creating distinctive spirits.
Las Vegas boasts quite a few notable distilleries. First off, there's Las Vegas Distillery, known as Nevada's first distillery, offering everything from vodka to rum. Their signature spirit? Grandma's Apple Pie Moonshine! Sounds delicious, right? Then there's Frey Ranch Estate Distillery – they're not just distillers; they're farmers too! They grow their own grains on-site which adds an authentic touch to their whiskey and vodka.
Let's not forget the smaller players who are making big waves in the industry. The guys at Smoke Wagon Bourbon have been crafting premium bourbons that have whiskey lovers raving. If gin is more your style, then head over to Copper & Kings American Brandy Company, where they're putting innovative twists on classic gin recipes.
To give you an idea of how these gems stack up against each other:
| Distillery Name | Specialty Spirit |
| --- | --- |
| Las Vegas Distillery | Grandma's Apple Pie Moonshine |
| Frey Ranch Estate Distillery | Rye Whiskey |
| Smoke Wagon Bourbon | Small Batch Bourbon |
| Copper & Kings American Brandy Company | American Dry Gin |
Beyond these names, new faces keep popping up in the Las Vegas distilling scene regularly. It seems like there's always someone experimenting with unique ingredients or trying out intriguing aging techniques.
Whether you're a spirits aficionado or just enjoy exploring local flavors when traveling, Las Vegas offers plenty of opportunities for tasting experiences. So next time you find yourself in this neon city – step away from the slot machines and savor some homegrown Nevada spirits instead!
Reno's Contribution to the Distilling Industry
Oh, you're in for a treat when it comes to Reno's distilleries! The city isn't just about casinos and nightlife, it's also made quite a name for itself within the distillery world. Now, let's dive into some of its top-notch contributions.
First off, we've got the famous Depot Craft Brewery and Distillery. It's the first combined brewery-distillery in Nevada. And guess what? It's housed in a restored train depot which adds an extra touch of charm to your tasting experience!
Next on our list is Frey Ranch Estate Distillery. They are super unique because they grow their own grains right on site! That's dedication if I've ever seen it. Plus their bourbon has won awards both nationally and internationally.
Now aren't those two examples something? But wait there's more! Here are some other noteworthy mentions:
10 Torr Vacuum Distilled Spirits – Known for their innovative vacuum distillation process.
Verdi Local Distillery – A must-visit if you're a fan of craft spirits with local flavors.
Seven Troughs Speakeasy – They trace their roots back to the gold rush era!
Just think about all these fantastic places contributing to Nevada's booming liquor industry! Each one is adding its own distinct flavor and style into the mix.
If you're wondering about numbers, well let me tell ya: Between 2010 and 2020, there was an increase from less than five distilleries statewide to over twenty-five! That speaks volumes about how much this industry has grown thanks largely to towns like Reno leading the charge.
Let it sink in – all this goodness coming from one city that loves its booze as much as its gambling tables!
The Craftsmanship Behind Nevada's Best Whiskeys
Crafting a top-notch whiskey? It's no small feat. In Nevada, it's an art form that merges tradition with innovation, creating whiskies that boast unique flavors and profiles. Let's dive into the craftsmanship behind some of these liquid gold bottles.
In the heart of Nevada, distilleries like Frey Ranch and Las Vegas Distillery are making waves in the whiskey world. They're using local grains, water from Sierra snowmelt, and even desert air to put their own spin on classic American whiskey styles. At Frey Ranch, for instance, they're growing their own grains right on the property – talk about farm-to-bottle!
Nevada distillers certainly know how to pay homage to traditional techniques while pushing boundaries. Take Smoke Wagon Distillery as an example: they age their whiskeys in charred oak barrels for a rich smoky flavor but aren't afraid to play around with proof levels or blending methods.
But what makes Nevada whiskeys really stand out is the absolute dedication to quality at each stage of distillation. From selecting choice grains to meticulous fermentation and aging processes – it's all about precision here folks! It's this unwavering commitment that led Seven Troughs Distilling Co.'s bourbon whiskey to be named one of the Top 20 whiskies in America by Whiskey Advocate magazine.
And let's not forget about sustainability! Many distilleries are going green by reusing waste materials or sourcing locally grown ingredients – contributing not only toward great-tasting whiskey but also a healthier planet.
So next time you sip on a smooth pour from Nevada remember: there's more than just alcohol in your glass. There's history, innovation and painstaking dedication poured into every drop!
Award-Winning Gins from Nevada's Finest Distilleries
Ready to dive into the world of award-winning gins? Well, fasten your seatbelts because we'll embark on a journey through Nevada's finest distilleries. Where the air is rich with the scent of juniper berries and botanicals, these places are producing some stellar gins winning both national and international accolades.
The first stop on our gin-tastic journey leads us to Frey Ranch Distillery. Nestled in Fallon, this family-owned distillery earned its stripes with its Estate Gin. It's a medley of homegrown grains, sagebrush, and juniper berries from their ranch. The result? A gin that's as Nevadan as it gets! In fact, it bagged a silver medal at the San Francisco World Spirits Competition in 2020.
Next up is Verdi Local Distillery, just west of Reno. They've been making waves with their Wild Rag Vodka but don't overlook their Small Batch Classic Gin! With distinct flavors of citrus peel and licorice root, it snagged them an impressive gold at the Las Vegas Global Spirit Awards!
While you're exploring Nevada's distilling landscape, make sure you don't miss out on Las Vegas Distillery. Their Grandma's Apple Pie Moonshine may get most of the limelight but their Nevada Gin is truly top-shelf stuff. Infused with local desert botanicals for a unique flavor profile – it's nothing short of liquid gold!
And who can forget about Seven Troughs Distilling Co.? Sure they're known for their whiskey but did you know they also whip up an incredible gin named 'Virgil's'? This renaissance-style gin uses traditional ingredients like coriander seed and angelica root giving it a classic yet unique taste that has won over critics far and wide.
So there you have it! A sneak peek into where some truly magnificent gins are born within our Silver State! Each one offering something unique while staying true to their Nevadan roots. So next time you're sipping on a crisp G&T or enjoying a martini remember these bold trailblazers who are putting Nevada firmly on the global gin map!
Touring Experiences at Premier Nevada Distilleries
Nevada's distillery scene is booming and let me tell you, it's a showstopper. These aren't just any old distilleries, they're masters of the craft, offering unique tours that give you an inside look into the world of spirits production.
Let's take a journey to some of these premier destinations. First up on our list is the Frey Ranch Estate Distillery in Fallon. Here, you'll find yourself in Nevada's first commercial estate distillery where everything from growing grains to bottling takes place right there on-site! It's truly farm-to-bottle here folks. Their guided tours offer a peek behind the curtain into whiskey making process and end with a delightful tasting session.
Next up is Las Vegas Distillery – Sin City's first craft-spirit maker. Apart from being home to Nevada's first bourbon – aptly named Las Vegas Whiskey – this spot offers one-of-a-kind tour experiences filled with fascinating stories about their spirits' journeys from grain to bottle. You can even get your hands dirty by participating in bottling parties!
Up north in Reno, we've got The Depot Craft Brewery Distillery, housed within a restored 1910 railroad depot building. The Depot isn't just about distilled spirits; it's also one of the top breweries around! On their comprehensive tour, you'll learn about both brewing and distilling processes along with sampling some of their finest creations.
Lastly but not least, we have Verdi Local nestled in Verdi which prides itself on using locally sourced grains for all its spirits. Here, tours are personal and intimate providing insights into sustainable practices they follow while crafting artisanal liquors.
These tours aren't just educational; they immerse you completely into the artistry that goes behind every bottle:
At Frey Ranch Estate Distillery: Learn how grains grown onsite become award-winning whiskeys.
At Las Vegas Distillery: Discover stories behind each spirit crafted and participate actively!
At The Depot Craft Brewery Distillery: Gain knowledge about brewing & distilling under one roof.
At Verdi Local: Understand sustainability efforts in spirit production through personal interactions.
So go ahead folks – dive deep into these immersive touring experiences waiting for you at Nevada's premier distilleries!
Conclusion: The Endless Appeal of Nevada's Liquor Landscape
You've journeyed with us through the rich and diverse liquor landscape of Nevada. Isn't it fascinating to see how this desert state has transformed into a bustling hub for some of the world's best distilleries?
Let's take a minute to toast to that! From spirited small-batch whiskey producers, ingenious rum distilleries to innovative craft gin makers, there's something for every palate in Nevada. And you know what? It's not just about the drink itself.
It's about the passion these artisans pour into each bottle, their commitment to quality and sustainability, and the unique stories they have to tell. That's what makes visiting these distilleries such an unforgettable experience.
And let's not forget about the scenic beauty of these places! Nestled amidst spectacular landscapes, many of these distilleries offer more than just a tour or tasting – they provide a complete sensory experience that you'll remember long after your glass is empty.
So next time you find yourself craving a sip of fine spirits, why not consider one from the Silver State? Better yet, why not pay them a visit yourself (when it's safe)?
After all:
It's always exciting to explore new flavors.
You get to support local businesses.
And most importantly, great memories are made when you share good times with friends over exceptional drinks!
So here's raising our glasses high – To Nevada's incredible distillery scene! May it continue growing and delighting spirit enthusiasts around the globe. Cheers!
Remember though: Always enjoy responsibly. Your safety and wellbeing are paramount because we want you back exploring more hidden gems in our beloved country. 'Til next time!