If you're a fan of finely crafted spirits, then New Hampshire is the place for you. This state is teeming with top-notch distilleries that'll surely tempt your taste buds. From handcrafted rum to artisanal whiskey, there's a flavor to suit every palate.
You might be wondering where to start on this liquid adventure? Don't fret! We've done the sipping and sampling for you, and we're here to guide you through some of the best distilleries in New Hampshire.
Whether it's a family-run business that's been perfecting their craft over generations or a modern setup pushing boundaries with innovative techniques – New Hampshire's distilleries are full of surprises. So grab your drink-savvy friends, buckle up, and let's dive into this boozy journey together.
Understanding New Hampshire's Distillery Scene
If you're a fan of spirits, then you know there's something magical about sipping on a drink that's been crafted with care and passion. And when it comes to New Hampshire, the distillery scene is booming with exactly that kind of magic! As you venture into the Granite State, you'll find an impressive array of distilleries that are both transforming local agriculture into truly exceptional spirits and elevating the drinking culture.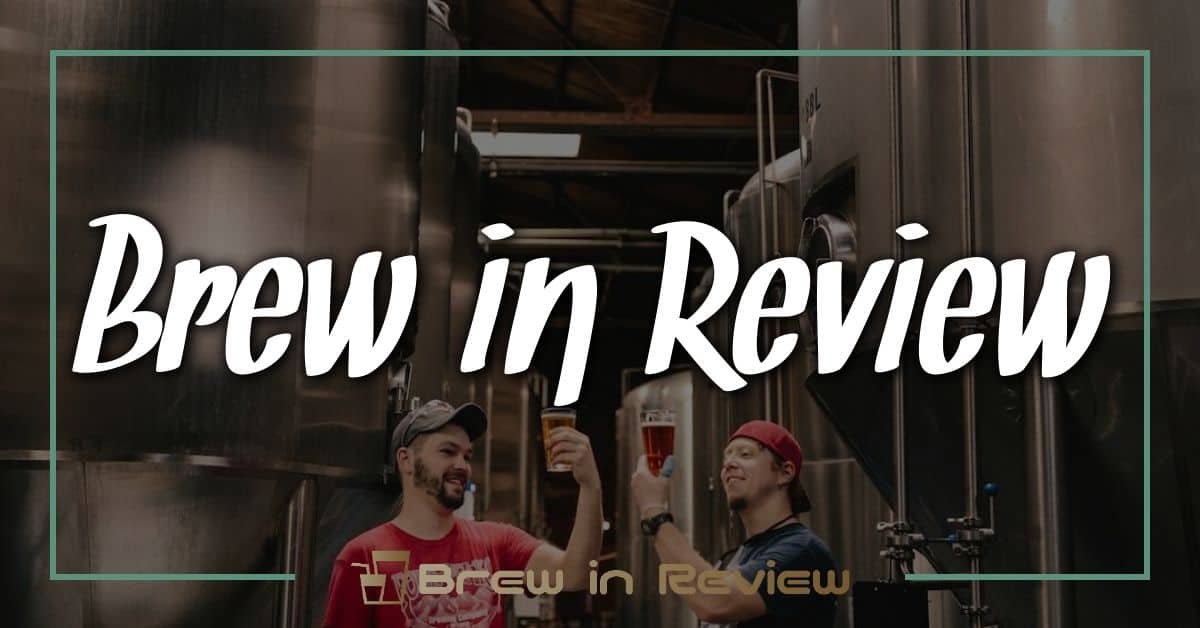 For starters, let's talk about Tamworth Distilling. Nestled in the heart of White Mountain National Forest, this distillery isn't just special because of its scenic location. It's their commitment to using 100% organic grains and locally sourced botanicals in their unique concoctions that has really put them on the map.
Next up is Flag Hill Distillery & Winery in Lee. They've made a name for themselves with their broad range of products including whiskey, rum, vodka and fruit liqueurs. Their secret? They use only locally grown fruits and grains straight from their 110-acre farm!
Another noteworthy mention is Smoky Quartz Distillery located in Seabrook. What sets them apart is their dedication to small batch productions ensuring high quality control over each bottle they produce.
Here are some quick facts about these fantastic distilleries:
| Distillery Name | Location | Specialty |
| --- | --- | --- |
| Tamworth | Tamworth | Organic Grains & Local Botanicals |
| Flag Hill | Lee | Locally Grown Fruits & Grains |
| Smoky Quartz | Seabrook | Small Batch Productions |
Dive deeper into New Hampshire's liquor landscape by visiting these spots yourself! But remember folks – always sip responsibly!
Following are some other distilleries making waves:
Djinn Spirits: Known for their handcrafted gin.
Moonlight Meadery: Specializing in premium meads.
Sea Hagg Distillery: Famous for producing fine traditional rum.
So whether it's gin or whiskey or anything else distilled that tickles your fancy – rest assured New Hampshire's got your back!
Craftsmanship at Tamworth Distilling
You're in for a treat! Nestled in the picturesque town of Tamworth, New Hampshire, you'll find the gem that is Tamworth Distilling. Here's why it's a standout among its peers.
The folks at Tamworth are not merely distillers; they're artisans crafting spirits with utmost dedication and skill. They've taken their craft to new heights by harnessing local ingredients and seasonal infusions. It's this devotion to locality that sets them apart, making each bottle an authentic taste of New Hampshire.
To give you an idea, let's talk about their flagship product – "White Mountain Vodka". This isn't your run-of-the-mill vodka. It's distilled from apples grown in local orchards and pure water drawn straight from the Ossipee aquifer. The result? A spirit that's smooth, crisp, and undoubtedly unique.
Let's not forget their innovative Art in the Age series – truly a testament to creativity! From 'Sweet Potato' vodka to 'Black Trumpet Blueberry Cordial', these spirits push boundaries while celebrating regional produce.
And if you're curious about what goes on behind those distillery doors – here's some good news: Tamworth offers tours! That's right – you can witness first-hand how these amazing spirits come to life.
Here are some quick stats:
| Product | Ingredients | Notes |
| --- | --- | --- |
| White Mountain Vodka | Apples & Ossipee Aquifer Water | Smooth & Crisp |
| Sweet Potato Vodka (Art in the Age) | Sweet Potatoes & Grain Neutral Spirits | Rich & Earthy |
| Black Trumpet Blueberry Cordial (Art in the Age) | Black Trumpets & Wild Blueberries | Fruity & Bold |
So there you have it – a snapshot of craftsmanship at one of New Hampshire's best distilleries. If you're ever around, don't miss out on experiencing Tamworth Distilling!
Flag Hill Distillery: A Journey of Taste
Welcome to the third stop on our liquor-laced tour of New Hampshire's best distilleries, folks! Nestled in the heart of the Granite State, you'll find a hidden gem known as Flag Hill Distillery. It's not just a name; this place is all about taking your taste buds on an unforgettable journey.
Now, let's talk numbers for a sec. Flag Hill has been operating since 2004 and it sprawls across an impressive 110 acres. This isn't some small-time operation; they're serious about their spirits here.
| Year Established | Total Area |
| --- | --- |
| 2004 | 110 Acres |
They've got more than just size going for them though. What really sets Flag Hill apart is their commitment to locally sourced ingredients. We're talking grains and fruits grown right there on site or procured from nearby farms. You wouldn't believe how much this impacts the flavors!
On-site grain growth
Local sourcing
Incredible flavor impact
But don't take my word for it! Pop over to Lee, NH and give 'em a visit yourself. They offer tours that allow you to see (and taste!) their process firsthand — from still-to-bottle — every step is open for you to experience.
Touring aside, it's their award-winning spirits that are sure to capture your attention most vividly. Vodka made from apples? Check! Bourbon aged in American oak barrels? Absolutely! And let's not forget their famous General John Stark Vodka – a premium spirit named after New Hampshire's very own Revolutionary War hero.
So strap in, folks; because at Flag Hill Distillery, every sip is a story waiting to be told.
Smoky Quartz Distillery: An Unexpected Gem
Tucked away in the small town of Seabrook, New Hampshire, you'll stumble upon a real hidden treasure. It's none other than the Smoky Quartz Distillery – an award-winning craft distillery that's been making waves in the spirits world.
The heart and soul of this place is its commitment to using local ingredients. You'd be amazed to learn that all their grains are locally sourced, ensuring quality and freshness in every bottle they produce. They're also big on sustainability; spent grains are returned back to farms as livestock feed instead of going into waste!
Now let's talk about their spirits. From vodka distilled from apples (yes, apples!) to Granite Lightning moonshine made from corn grown right in New Hampshire, each spirit is a testimony to their dedication and craftsmanship. Some highlights include:
Their V5 Bourbon, which won a gold medal at the San Francisco World Spirits Competition.
The Granite Coast Rum that boasts notes of butterscotch and vanilla – it's matured in white oak barrels for two years!
Can't decide what you want? No worries! They offer tasting tours where you can sample their range of spirits. Plus, isn't it fun learning how your favorite drinks are made?
Keep up with them on social media for updates on special releases and events – trust me when I say there's always something exciting happening over at Smoky Quartz Distillery!
So if you happen to be venturing around New Hampshire or planning a trip soon, don't forget to check out this unexpected gem! You won't regret experiencing what Smoky Quartz Distillery has to offer – it's not just about enjoying great drinks; it's about embracing the spirit of community and sustainability while doing so!
Sea Hagg Distillery: The Coastal Treasure
Nestled along the scenic coastline of Hampton, you'll find a real gem – the Sea Hagg Distillery. This place isn't your everyday distillery; it's an experience that marries traditional methods with modern innovation.
You may be asking yourself, "What sets this place apart?" Well, for starters, they're committed to creating small batch spirits using locally sourced fruits and grains. That's right! They've taken 'farm-to-bottle' to a whole new level here. But don't just take our word for it; their numerous awards speak volumes about their dedication to craft.
American Craft Spirits Association: Bronze Medal (2018)
American Distilling Institute: Best of Category (2017)
Now let's talk about what's in store for you when you visit. You'll get a behind-the-scenes peek at how their spirits are made during an informative tour of the distillery. And yes, there will be tastings!
At Sea Hagg, they offer a variety of spirits that cater to different tastes:
For the rum aficionados out there – don't miss their flagship product – Sea Hagg Silver Rum.
If you're more into fruit brandies – try their Peach Brandy or Apple Brandy.
And if adventurous flavors tickle your fancy – their Blueberry Infused Rum or Fig Infused Rum might just do the trick.
And let's not forget about those stunning coastal views! There's something special about sipping on finely crafted spirits while taking in New Hampshire's coastal beauty. It adds an extra layer of enjoyment to your distillery adventure.
So if you're looking for a unique experience that combines delicious drinks with captivating scenery, make sure to add Sea Hagg Distillery to your New Hampshire itinerary!
Djinn Spirits: A Blend of Tradition and Innovation
When you're roaming through Nashua, New Hampshire, it's hard to miss the allure that Djinn Spirits brings. This family-run distillery has been turning heads with their unique blend of traditional distilling practices and innovative techniques.
What sets Djinn Spirits apart? Well, for starters, they're all about keeping it local. From sourcing their grains from nearby farms to using pure New Hampshire water in each batch, every sip you take is a testament to regional flavor.
The passion doesn't stop there. They've created a lineup of spirits that speaks volumes about their commitment to quality. Here's what they have on offer:
Beat 3 White Whiskey: It's corn whiskey at its finest – smooth, sweet, and perfect for sipping.
Nh Gin: A well-rounded gin featuring a medley of botanicals that will surely intrigue your palate.
Krampus Apple Brandy: An apple brandy like no other – aged in oak barrels for extra richness.
But don't just take our word for it! Their accolades speak louder than we ever could. In 2019 alone, they bagged awards at the American Craft Spirit Awards and the New York International Spirits Competition.
Their innovation shines through not only in their exceptional spirits but also how they engage with their community. Ever thought about learning the art of distillation? At Djinn Spirits, you can do just that! They regularly run classes where you can get hands-on experience making your own gin or whiskey.
That's what makes Djinn Spirits truly stand out among New Hampshire's distilleries – an unyielding dedication to tradition coupled with an eye towards pioneering new tastes and experiences! So next time you find yourself wandering around Nashua keep an eye out for this gem – your taste buds will thank you!
Comparing the Best New Hampshire Distilleries
Ready for a little spirits adventure? Let's dive into the world of New Hampshire distilleries. You might be surprised to learn that small, but mighty, New Hampshire boasts some truly top-tier distilleries.
First on our list is Flag Hill Distillery & Winery in Lee. They've been crafting fine spirits since 2004, becoming the state's first distillery after Prohibition. Known for their bourbon and vodka, they also produce unique spirits like Karner Blue gin and Josiah Bartlett barrel-aged apple brandy. It's not just about what's in the bottle here – you'll find yourself surrounded by stunning vineyards and can even enjoy a sumptuous meal at their onsite restaurant.
Making waves up north in Littleton is Sap House Meadery. Think all meads are sweet? These guys will make you think again! They specialize in small-batch meads made from locally sourced ingredients – honey from NH bees, fruits from local orchards and wildflowers picked right here in The Granite State. The result? Uniquely flavorful meads that have bagged several awards.
Down south in Nashua we have Djinn Spirits, a family-run micro-distillery known for Beat 3 white whiskey and Krupnik spiced honey liqueur. With their focus on quality over quantity, every batch of spirit is meticulously crafted using traditional methods.
Over on Main Street in Concord sits Doire Distilling – another family affair with an Irish twist. Crafting farm-to-bottle spirits such as rye whiskey and blueberry vodka, Doire's dedication to local sourcing shines through every sip.
| Distillery | Location | Specialty |
| --- | --- | --- |
| Flag Hill Distillery & Winery | Lee | Bourbon & Vodka |
| Sap House Meadery | Littleton | Meads |
| Djinn Spirits | Nashua | White Whiskey & Honey Liqueur |
| Doire Distilling | Concord | Rye Whiskey & Fruit Vodkas |
Next time you're planning a trip around New Hampshire or looking to try something new at home, consider paying these distilleries a visit or picking up one of their bottles.
Remember though, no matter where your spirit adventures take you; it's always best enjoyed responsibly!
Conclusion: Finding Your Favorite New Hampshire Spirit
So, you've made it to the end of our journey through the best distilleries in New Hampshire. By now, your taste buds should be tingling with anticipation. Maybe you're already planning a trip to sample some of these exquisite spirits yourself.
Here's a fun thing – finding your favorite New Hampshire spirit is like embarking on an adventure. Each distillery tells its own unique story, reflected in every bottle produced and each sip savored. You'll taste age-old tradition, innovation, and local pride that give these spirits their distinct character.
Remember this though:
Keep an open mind: Even if whiskey isn't normally your go-to drink, don't shy away from trying it here. You might surprise yourself.
Engage with the locals: They are often full of recommendations and can guide you towards hidden gems.
Always drink responsibly: It's easy to get carried away when there's so much good stuff around!
Finally, don't forget to bring back a bottle or two for friends and family (or just for yourself!). Because nothing beats reliving those memories while sipping on a fine spirit from one of New Hampshire's top-notch distilleries.
And hey! Just because we've reached the end doesn't mean your exploration has to stop here. There are still plenty more distilleries waiting for you across The Granite State.
Happy tasting!