Let's dive right into a little-known corner of the spirits world: West Virginia distilleries. Now, you might be thinking, "Wait… West Virginia? Really?" Yep, really! You may not have known this but tucked away in those rolling hills and verdant valleys are some truly unique distilleries just waiting for your visit.
You see, West Virginia has a rich history steeped in the art of distilling. From moonshine to bourbon, they've been perfecting these crafts for generations. And let me tell ya, you can taste that history in every sip you take.
So pack up your tasting glass and get ready for an adventure because we're about to explore some of the best distilleries West Virginia has to offer. Whether you're a whiskey connoisseur or just starting out on your spirits journey, there's something here for everyone. Buckle up and let's hit the road!
Understanding Distilleries in West Virginia
Let's dive right into the heart of Appalachian spirit by exploring distilleries in wonderful West Virginia. This state, nestled within the rugged beauty of the Appalachian Mountains, has a rich history steeped in moonshine and whiskey production. Let's pour ourselves a glass of understanding about these distilleries that are as unique as they are varied.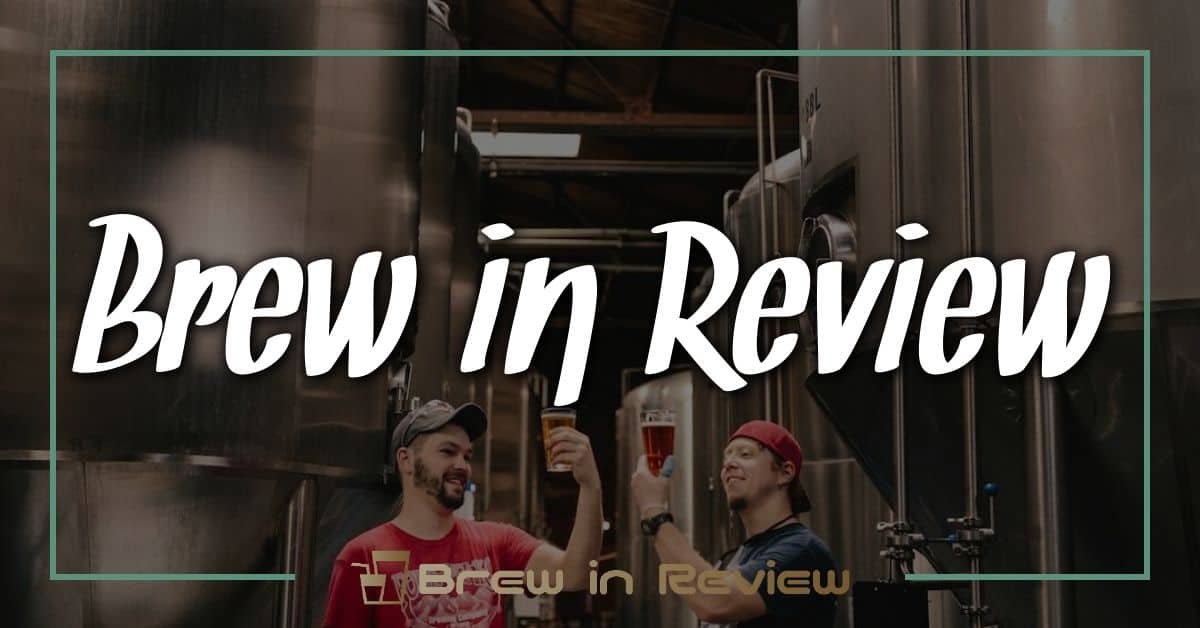 Now, you're probably wondering what makes West Virginia distilleries so special? Well, it comes down to a mix of heritage, craftsmanship and quality ingredients. Many distillers here follow old-world traditions passed down through generations – think family recipes for moonshine or bourbon concocted during Prohibition era! They infuse their spirits with local ingredients like corn and rye farmed right on their own land. It's this commitment to tradition and locality that gives West Virginia spirits their distinct character.
Did you know there are over 20 operating distilleries in West Virginia? Each one offers its own unique take on spirits ranging from vodka to gin, rum to single malt whiskeys. Some notable names include Smooth Ambler Spirits famous for its Old Scout American Whiskey and Big Level Bourbon; Bloomery SweetShine with its creative fruit-infused liqueurs; and Isaiah Morgan Distillery touted as Southern West Virginia's first Mini Distillery.
West Virginian distilleries have earned recognition at national and international competitions too! For instance, Smooth Ambler Spirits bagged 'Best Single Barrel Bourbon' at World Whiskies Awards 2016 while Bloomery SweetShine won multiple awards at San Francisco World Spirits Competition over the years.
Here's a quick snapshot:
| Distillery name | Notable Spirit | Award |
| --- | --- | --- |
| Smooth Ambler Spirits | Old Scout American Whiskey | Best Single Barrel Bourbon (World Whiskies Awards 2016) |
| Bloomery SweetShine | Limoncello Liqueur | Gold Medal (San Francisco World Spirits Competition) |
So next time you're enjoying a cocktail made with craft spirit from one of these fine establishments remember, you're not just sipping on alcohol – you're partaking in a slice of West Virginian history!
Historical Background of West Virginia Distilleries
Digging into the rich past, you'll find that distilling in West Virginia has a colorful and vibrant history. It's a tale woven with threads of craftsmanship, rebellion, and innovation.
Let's rewind to the 18th century when settlers first arrived. They brought along their knowledge of distillation from Europe and began producing whiskey. It didn't take long for this skill to gain traction in the region, thanks to the abundance of grains like corn and rye.
Fast forward a bit to America's Prohibition era in the early 20th century. Despite nationwide laws banning alcohol production, West Virginia was teeming with illegal moonshine operations. These 'moonshiners' were known for their rebellious spirit and crafty methods to evade law enforcement – often using hidden stills deep within Appalachia's hills.
Nowadays, West Virginian distilleries continue to honor their historic roots while paving the way forward with innovative techniques. Many have garnered awards for their unique spirits; proof that they've perfected their art over centuries.
So there you have it! A quick tour through history showing how West Virginia went from humble beginnings to producing award-winning spirits recognized worldwide. Isn't it amazing how much can happen over a few hundred years?
Top Rated Whiskey Distilleries in West Virginia
Get ready to dive deep into the world of whiskey because we're about to take you on a grand tour of the top-rated whiskey distilleries in West Virginia. If you're all about that smooth, amber liquid, this section's got your name written all over it.
First up is Smooth Ambler Spirits, nestled in the heart of Greenbrier County. They've been serving up quality hand-crafted spirits since 2009 and let me tell ya, they know their stuff. With an impressive lineup including single barrel bourbons and rye whiskeys, it's no wonder they've won awards like "World's Best Single Barrel Bourbon" at the World Whiskies Awards.
Next on our list is Isaiah Morgan Distillery, a small-batch artisan distillery located in Summersville. Named after a moonshiner from the Prohibition era, you can bet they take their craft seriously here. Their Southern Moon Corn Whiskey has been described as having a taste that's "as smooth as Appalachian spring water", so if that doesn't say something about their quality I don't know what does.
We can't forget about Heston Farm Winery & Distillery either! Located in Fairmont City, they offer handcrafted wines and spirits made with locally sourced ingredients. From Apple Pie Moonshine to Flynn's Fire Irish-Style Whiskey – every bottle tells a story at Heston Farm.
Last but definitely not least is Black Draft Distillery – located right smack dab in the middle of Martinsburg. This family-owned operation takes pride in producing bourbon and moonshine using traditional methods passed down through generations.
And there you have it folks! Four of the best whiskey distilleries West Virginia has to offer:
Smooth Ambler Spirits
Isaiah Morgan Distillery
Heston Farm Winery & Distillery
Black Draft Distillery
Whether you're new to whiskey or an experienced connoisseur looking for their next tasting adventure – these distilleries are surefire bets for excellent experiences and even better drams!
Each distillery mentioned above has its own unique charm and method of crafting whiskey – which means there's always something new waiting for you around each corner (or rather barrel). So don't wait any longer! Get out there and start exploring these top-rated gems now!
Exploring the Artisanal Gin Scene in West Virginia
You might not know it, but there's a spirited gin revolution happening right under your nose. It's taking place in the heart of Appalachia – yes, you guessed it – West Virginia! The artisanal gin scene here is buzzing with creativity and innovation, infusing the traditional spirit with an array of local botanicals.
Now, let's begin our exploration at one of the state's most renowned distilleries – Bloomery Sweetshine Distillery. They've crafted their award-winning 'Limoncello' gin using only natural ingredients. Their secret? A harmonious blend of locally sourced lemons and pure cane sugar that delivers a truly exceptional taste.
Another gem on your West Virginian gin trail should be Pinchgut Hollow Distillery. Nestled in the scenic hills of Fairmont, this family-owned distillery makes a remarkable 'Appalachian Sippin' Cream'. What sets them apart? The creamy texture paired with notes of warm spices and vanilla will leave you yearning for more!
Not to forget, Wheeling's own Warwood Still Works is making waves too. Known for their bespoke 'Copperhead Gin', they're championing small-batch production techniques that are environmentally conscious to boot!
Ever wondered about some numbers behind this blossoming industry? Well:
| Distilleries | Number |
| --- | --- |
| In Charleston | 3 |
| In Morgantown | 2 |
| In Wheeling | 1 |
The table above gives us a glimpse into how rapidly this sector is expanding across different regions within West Virginia.
So folks, if you find yourself wandering through these parts – make sure to drop by these outstanding distilleries. Whether it's sweet or spicy, fruity or zesty – there's a homegrown gin waiting just for your taste buds!
Unique Experiences at Local Rum Distilleries
Ever wondered what's it like to step into the heart of a rum distillery? Well, you're about to find out. We've rounded up some of the most unique experiences at local rum distilleries in West Virginia that'll give you a new appreciation for this spirit.
First off, let's talk about the Heston Farm Fairmont. Here, they don't just make rum; they craft an experience! You can tour their facility, see how their rum is made from start to finish, and even get your hands dirty by joining in on a distilling session. By the time you leave, you'll feel like a true rum connoisseur!
Another must-visit is Black Draft Distillery in Martinsburg. They offer intimate behind-the-scenes tours where you get to meet the master distiller himself! What's more exciting is their tasting room where you can sample their range of artisanal rums. And if that isn't enough – they also host special events throughout the year like cocktail classes and mixology workshops.
We've got another gem tucked away in Lewisburg: Smooth Ambler Spirits. This place takes pride in their innovative techniques and high-quality ingredients used for making rum. Your visit here won't be complete without trying their limited-edition Old Scout Rum – aged beautifully and packed with flavors!
Oh, and did we mention that these are just a few highlights? There are so many other amazing local distilleries spread across West Virginia:
Pinchgut Hollow Distillery: Known for its fruit-infused rums.
Bloomery Plantation Distillery: Famous for its sweetshine line of liqueurs.
Kirkwood Winery: Houses the Isaiah Morgan Rum distillery.
These spots each have something unique to offer – whether it's an intriguing production method or simply spectacular views as you sip on some deliciously smooth local rum! So why wait? It's time to embark on your own boozy adventure through West Virginia's vibrant local scene!
Organic and Sustainable Practices Among WV Distilleries
West Virginia is not just a hub for quality whiskey, it's also leading the charge in organic and sustainable distilling practices. Picture this: Clear mountain streams, lush green landscapes, and pure Appalachian air – these aren't just stunning natural features. They're integral to the production of some of WV's finest spirits.
Now let's dive into specifics. There are several distilleries that have taken on the admirable task of going green. Smooth Ambler Spirits in Greenbrier County is one such example. They've made a commitment to sustainability by sourcing local grains whenever possible, reducing their carbon footprint significantly.
Smooth Ambler Spirits: Local grain sourcing
But they're not alone! Another notable name is Bloomery Plantation Distillery, nestled comfortably in Charles Town. This innovative outfit goes a step further by growing their own lemons and ginger for their signature Limoncello Liqueur.
Bloomery Plantation Distillery: On-site crop cultivation
And who could forget about Isaiah Morgan Distillery? Based in Summersville, this distiller has been recognized for its small batch rye whiskey made entirely from organic grains.
Isaiah Morgan Distillery: Organic grain use
In addition to using locally sourced or organically grown ingredients, many of these distilleries also prioritize energy efficiency within their operations. Whether incorporating solar panels or utilizing waste by-products as livestock feed, it's clear that West Virginia distillers are committed to keeping the Mountain State green while producing some seriously good hooch!
Energy efficient practices

Solar panel usage
Waste recycling for livestock feed
Being environmentally conscious doesn't mean sacrificing taste or quality either! In fact, many argue that these organic and sustainable practices contribute to a richer flavor profile in each bottle produced under WV skies.
We hope you'll raise your glass high to toast these eco-friendly efforts next time you enjoy a sip from one of West Virginia's finest liquors!
West Virginia's Award-Winning Craft Spirits
Hold on to your hats, folks! We're about to dive into the world of West Virginia's award-winning craft spirits. And trust me, it's a journey you won't forget!
Now let's get started with Smooth Ambler. Nestled in the hills of Greenbrier County, they've been delivering high-quality artisan spirits since 2009. Their Old Scout Single Barrel Bourbon isn't just a local favorite—it's also taken home some serious hardware from international competitions.
But hey, don't think we're finished there because next up is Bloomery SweetShine Distillery. This one-of-a-kind distillery has been turning locally grown fruits into swoon-worthy liqueurs since 2011. Their Limoncello took the gold at the prestigious San Francisco World Spirits Competition—a testimony to their commitment to quality and deliciousness.
Oh, and did I mention Pinchgut Hollow Distillery? Tucked away in Fairmont, these guys are spicing things up with their top-notch flavored moonshines. With flavors ranging from Apple Pie to Peach, each sip brings you closer to Appalachian tradition.
Lastly but never leastly—let's talk about Isaiah Morgan Distillery. As part of Southern Heritage Winery & Farming Co., this distillery is known for its Rye Whiskey that has fans singing praises all over the Mountain State!
So there you have it! Just a little glimpse into West Virginia's stellar line-up of craft distilleries. Each offering not only unique sips but also a piece of West Virginian culture and history.
Wrapping Up: The Spirit of West Virginia's Best Distilleries
So, you've made it. We've taken a spirited journey through the best distilleries in West Virginia and now it's time to reflect on that adventure. Each stop offered its own unique flavor, from smooth bourbons to crisp vodkas, all showcasing the heart and soul of this mountain state.
Remember how we began at Smooth Ambler Spirits? Their meticulously crafted spirits truly set the bar high. It's not just about sampling their award-winning whiskey; it's also about appreciating the passion behind every drop.
Who could forget our visit to Heston Farm Winery & Distillery? Their commitment to tradition was palpable with each sip of their craft wines and moonshines. You might have even caught yourself daydreaming about sitting on their porch, watching the sunset over the rolling hills.
And let's not overlook Bloomery Plantation Distillery – remember those inventive cocktails? They certainly didn't hold back on creativity or taste!
But hey, why limit yourself to reminiscing when there are so many more local flavors waiting for you out there? Here are some key takeaways from our West Virginia distillery tour:
Craftsmanship is key: Each distillery we visited had its own unique approach but what they all shared was an unwavering dedication to craftsmanship.
Local ingredients matter: Many of these distilleries proudly use locally sourced grains and fruits in their products which adds a distinct regional flair.
There's something for everyone: Whether you're into bourbon, vodka, rum or moonshine, West Virginia's distilleries have got you covered.
In essence, your tour of West Virginia's finest doesn't need to end here. So go ahead – explore new venues, sample different spirits and continue immersing yourself in this vibrant drinks culture. After all, isn't that what makes us true spirit enthusiasts?
To recap:
| Distillery | Noteworthy Product |
| --- | --- |
| Smooth Ambler Spirits | Award-Winning Whiskey |
| Heston Farm Winery & Distillery | Traditional Moonshine |
| Bloomery Plantation Distillery | Creative Cocktails |
Keep sipping responsibly folks! Until our next adventure together – cheers!