Wisconsin, home to cheeseheads and die-hard Packers fans, has another claim to fame you might not know about. It's a little known secret that this dairy state is also home to some of the most exquisite distilleries in the US. You're in for a treat if you've got a taste for finely crafted spirits.
You'd be amazed at how these distilleries have honed their craft, turning simple grains into liquid gold. Whether it's whiskey that warms your soul or vodka that adds sparkle to your evenings, Wisconsin's distilleries have got you covered. From small-batch productions run by families to larger operations churning out big-name brands, there's something for everyone here.
So buckle up! We're set on taking you on an unforgettable journey through rolling hills and past crystal-clear lakes as we explore Wisconsin's best distilleries together. Let's dive right into it, shall we? Trust us – your taste buds will thank you later!
Exploring the History of Distilleries in Wisconsin
Dive into the history of distilleries in Wisconsin and you'll find it's a rich tapestry woven with creativity, innovation, and sheer determination. From their humble beginnings to their current status as trailblazers in the industry, these distilleries have been serving up spirits that not only taste incredible but also tell a story.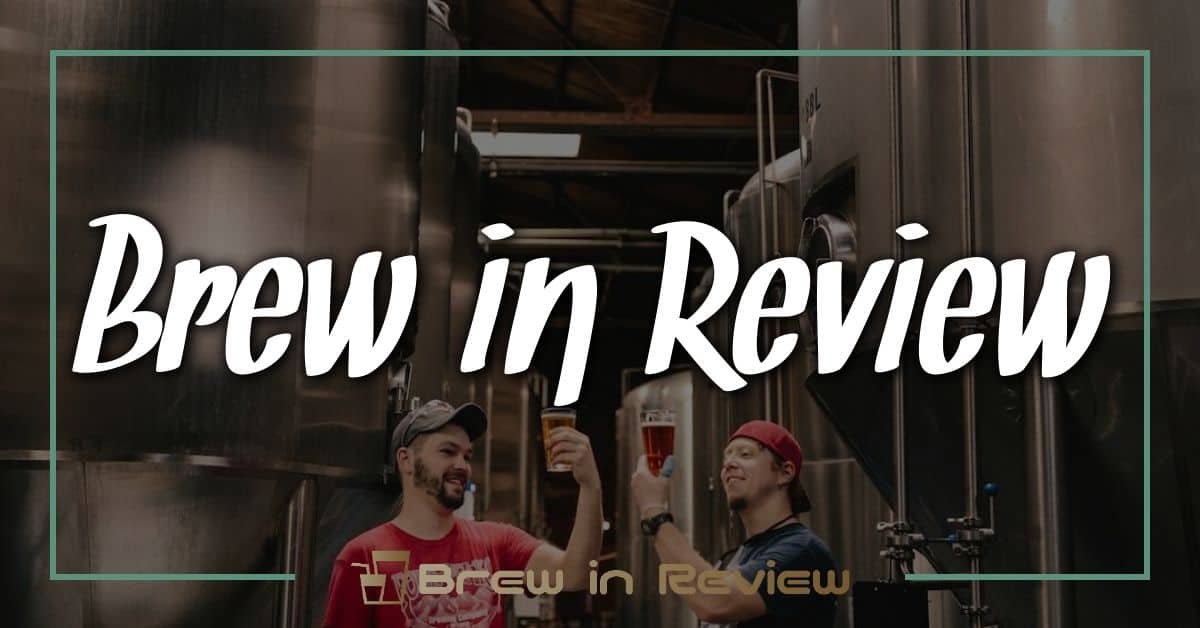 One can't talk about Wisconsin's distillery history without mentioning the Prohibition era. Despite its nationwide ban on alcohol production from 1920 to 1933, Wisconsinites found ways to keep their spirits flowing. Known for their 'never give up' attitude, they turned basements into secret breweries and speakeasies sprouted like mushrooms across the state. Even though records are hazy at best, we know that some present-day distilleries are carrying forward legacy recipes from this clandestine period.
Fast forward to today, Wisconsin boasts over 30 licensed distilleries spread across its picturesque landscape. Among them is Death's Door Spirits, named after the treacherous strait between Green Bay and Lake Michigan. Established in 2005, it's one of the leaders in sustainability practices within the industry while producing award-winning gin, vodka and whisky.
Another notable name is Great Lakes Distillery, considered Milwaukee's first distillery since prohibition times! It's revered for its hand-craftsmanship using old-world methods with locally sourced ingredients.
To truly appreciate what these spirited establishments offer:
Take a tour around Yahara Bay Distillers which produces over 20 types of spirits.
Visit iconic Old Sugar Distillery known for its unique Honey Liqueur.
Stop by family-owned-Central Standard Craft Distillery where each bottle tells an amazing story!
So there you have it! A sneak peek into how Wisconsin has come to be recognized as a force within America's craft-distilling revolution. It isn't just about drinking; it's about experiencing century-old traditions served up in every glass!
Diversity of Spirits: Wisconsin's Distillery Offerings
You're in for a treat! Wisconsin, known for its cheese and beer, is also home to some amazing distilleries. They're crafting high-quality spirits that are worth noting. Let's dive right in and explore the diverse offerings from the Badger State.
First off, you've got places like Great Lakes Distillery in Milwaukee, which prides itself on being a small-batch artisanal distillery. With an array of spirits on offer, it's hard not to find something you love here. Their award-winning Rehorst Premium Milwaukee Gin has been making waves locally and nationally.
Next up is Central Standard Craft Distillery, another gem based out of Milwaukee. You'll appreciate their dedication to using local ingredients as much as possible. They even go the extra mile with their bourbon – aged in charred new American oak barrels for that deep rich flavor.
Over on Madison's east side sits Yahara Bay Distillers where they've been producing fine craft spirits since 2007. Their product line includes everything from vodka to apple brandy, all distilled under careful supervision.
Down south near the Illinois border lies North Shore Distillery – one more spot that's impossible to ignore when talking about Wisconsin distilleries. Here you can sample their Sol Chamomile Citrus Vodka or their Doublewood Rum; both have received rave reviews from spirit lovers nationwide!
But hold your horses! We haven't even scratched the surface yet because there's so much more:
J Henry & Sons Bourbon out of Dane
La Crosse's La Crosse Distilling Co.
Wollersheim Winery & Distillery in Prairie du Sac
It's easy to see why Wisconsin is gaining a reputation beyond just dairy products and beer! The state offers a diverse range of quality spirits made by folks who truly care about what they're doing. Whether it's gin distilled with local botanicals or bourbon aged patiently over several years – there's bound to be something here for every kind of spirit enthusiast!
Top Rated Whiskey Distilleries in Wisconsin
Let's dive right into the heart of America's Dairyland, where, surprisingly enough, you'll find some of the best whiskey distilleries around. It's not all about cheese and cows here; it turns out that Wisconsin knows a thing or two about crafting top-notch spirits. Let's highlight some favorites.
First off, mark your maps for Yahara Bay Distillers in Madison. They've been serving up premium craft spirits since 2007. While they're known for their wide variety of liquors, their whiskey takes center stage with its unique blend of corn, barley malt and rye grain. You can't miss visiting their Public House where you can sip on their fine whiskeys while enjoying local art installations.
Next up is Driftless Glen Distillery nestled near the Baraboo River in Baraboo. This distillery has gained fame for its grain-to-glass approach to spirit production and its emphasis on utilizing locally sourced products whenever possible. Their Young Rye Whiskey won gold at the 2016 San Francisco World Spirits Competition – talk about impressive!
A little further north in Green Bay, we have Badger State Distilling Company, an innovator in craft spirits since 2013. Badger State stands out with its commitment to using only Wisconsin-grown ingredients – quite a feat when you consider everything goes into creating a bottle of bourbon!
Last but certainly not least is J Henry & Sons located just outside Madison on Henry Farm's lush fields. Here they produce handcrafted bourbons from heirloom red corn grown onsite – now that's fresh!
And there you have it – four fabulous whiskey havens worth checking out when exploring the hidden gems of Wisconsin:
Yahara Bay Distillers
Driftless Glen Distillery
Badger State Distilling Company
J Henry & Sons
Each brings something unique to your palate and showcases what makes each corner of Wisconsin special.
Best Vodka Producers in the Dairy State
Welcome to Wisconsin, a place where dairy isn't the only thing they're known for. Believe it or not, this state is home to some of the country's BEST vodka producers. You're about to embark on a journey through the top distilleries that have perfected their craft in vodka production.
First off, we've got Great Lakes Distillery based in Milwaukee. Now these guys know what they're doing when it comes to crafting some of the finest vodka you'll ever taste. Their Rehorst Vodka has won numerous awards and continues to delight with its clean and smooth flavor profile.
Slide over a bit west and you'll find yourself at La Crosse Distilling Co. Their Fieldnotes Vodka is made from locally sourced, organic grains that offer a complex yet balanced flavor palate – an absolute hit among locals and tourists alike!
Then there's Yahara Bay Distillers, nestled in Madison's neighboring city of Fitchburg. They've been churning out quality vodka since 2007! Let's not forget their public tasting room where you can sample their spirits including their Premium Vodka which boasts an exceptional clarity and smoothness.
If you fancy small-batch vodkas, then 45th Parallel Spirits located halfway between the Equator and North Pole is your go-to spot! Their handcrafted Border Bourbon Barrel Aged Vodka features unique flavors from aging in bourbon barrels – something you surely wouldn't want to miss!
Lastly but certainly not least on our list is Central Standard Craft Distillery, another Milwaukee gem renowned for producing artisanal spirits including award-winning vodkas like their Door County Cherry Flavored Vodka.
So there you have it folks! Wisconsin might be known as America's Dairyland but it sure holds its own when it comes to vodka production too!
Award-Winning Craft Distilleries to Visit
We're diving right into the heart of Wisconsin's finest distilleries. You're in for a real treat with these award-winning spots. They've got history, they've got flavor, and most importantly, they've got some seriously good spirits.
First off, you can't miss Driftless Glen Distillery. Nestled in Baraboo, this gem is known for its bourbon and rye whiskeys which are as smooth as they come. This place isn't just about the drinks though; their location along the Baraboo River offers stunning views that make your visit even more memorable.
Then there's Great Lakes Distillery in Milwaukee. It's the first distillery to open in Wisconsin since prohibition! Here you'll find an array of spirits from gin to absinthe all made using old world methods. Their tours offer behind-the-scenes insights into how their incredible spirits are made – it's quite a sight!
Can't forget about J Henry & Sons in Dane either! Their bourbon has nabbed numerous awards for its complex flavor profile that comes from locally grown heirloom red corn.
And last but not least, Central Standard Craft Distillery also deserves a mention. Located smack dab in the middle of downtown Milwaukee, Central Standard is known for its handcrafted small-batch spirits that pack a punch.
Here's a quick breakdown:
| Distillery Name | Location | Famous For |
| --- | --- | --- |
| Driftless Glen | Baraboo | Bourbon and Rye Whiskey |
| Great Lakes | Milwaukee | Array of Spirits |
| J Henry & Sons | Dane | Award-winning Bourbon |
| Central Standard Craft Distillery | Milwaukee | Small-Batch Spirits |
So there you have it! These award-winning craft distilleries aren't just about producing top-notch spirits – they're about providing unforgettable experiences too.
Gin and Rum: Standout Distilleries in Wisconsin
When you're thirsty for some exceptional spirits, Wisconsin is the place to be. This state isn't just about beer and cheese (though it's got those down pat!). It's also home to a handful of top-tier distilleries that produce some truly standout gin and rum.
Venture into the heart of Madison, and you'll find Old Sugar Distillery. They've been making magic happen since 2010 with their unforgettable Honey Cap Gin. What makes it unique? Well, instead of traditional juniper berries, they use locally sourced wildflower honey as the main botanical. You're left with an unexpected but delightful sweetness that sets this gin apart from others.
Over in Green Bay, you'll find another gem – The Hatch Distilling Co. Their craftsmanship extends beyond just great gin; they also produce a remarkable rum made from pure Wisconsin honey! Known as Bee's Reserve Rum, it's distilled from fermented honey rather than molasses or sugar cane like most rums. With its smooth taste and subtle hint of honeyed sweetness, it's no wonder it has become a local favorite!
Another notable mention is Twisted Path Distillery located in Milwaukee. They take pride in their organic Dark Rum which boasts deep molasses flavors coupled with a hint of spice – perfect for sipping on cold winter nights!
Here are few more distilleries worth checking out:
Great Lakes Distillery: Offering a variety of spirits including Rehorst Premium Milwaukee Gin.
Central Standard Craft Distillery: Home to Red Cabin Bourbon, North Brandy & many other artisanal spirits.
Driftless Glen: A young distillery focusing on bourbons & rye whiskeys but their Baraboo rum shouldn't be missed either!
Don't miss out on these incredible spots when exploring the best distilleries in Wisconsin! So next time you're touring around America's Dairyland, remember that there's more than just milk here!
Sustainability Efforts by Wisconsin's Distillers
Let's dive right into the eco-friendly practices that are shaking up Wisconsin's distillery scene. You see, Wisconsin isn't just churning out top-notch spirits; they're also leading the way in sustainable distilling.
For instance, Death's Door Spirits has been making waves not only for their exceptional gin but also for their remarkable commitment to sustainability. They're all about using locally sourced grains and practicing organic farming – a win-win situation for our palates and the planet!
And then there's Central Standard Craft Distillery, known as much for its handcrafted spirits as its dedication to green initiatives. These guys power their operations with 100% renewable energy from wind power sources! Talk about harnessing nature.
But wait, there's more! Let's shine a spotlight on Yahara Bay Distillers. From recycling water during production to using spent grain as animal feed, these folks are demonstrating how small changes can make a big difference.
Here are some quick stats to give you an idea of their impact:
| Distillery | Key Sustainable Practice |
| --- | --- |
| Death's Door Spirits | Uses locally sourced grains and practices organic farming |
| Central Standard Craft Distillery | Powers operations with 100% renewable energy from wind power sources |
| Yahara Bay Distillers | Recycles water during production and uses spent grain as animal feed |
So next time you pour yourself a glass of your favorite Wisconsin spirit, remember: it's not just about savoring quality liquor. It's also about celebrating those who take care of our precious environment while crafting these delightful drinks.
Conclusion: The Future of Distilling in Wisconsin
Looking at the future, it's clear that Wisconsin's distilling scene is only getting brighter. With a rich history steeped in beer brewing and cheese making, Wisconsinites have shown they know their way around fermentation and aging processes. It's no surprise then to see this expertise spill over into the realm of spirits.
Now imagine yourself visiting one of these distilleries on a crisp autumn day. You're sipping an award-winning bourbon or perhaps a smooth vodka distilled from local grains as you take in views of the stunning Wisconsin landscape. Sounds incredible, doesn't it? That's because it is!
Here are some key points about what lies ahead for distilling in Wisconsin:
More craft distilleries: The number of small-batch producers is set to increase, leading to more choice and diversity for you.
Innovations in sustainability: Many new distilleries are adopting eco-friendly practices – good news not just for the environment but also for your conscience!
Focus on local ingredients: Expect even more unique flavors as more producers turn to locally-sourced ingredients.
So there you have it! The future looks promising indeed for anyone who appreciates handcrafted spirits with a touch of Midwest charm.
Wisconsin has always been about community spirit (pun intended!), so let's raise a glass to the bright future ahead! Get out there and support your local distillers by trying something new next time you're feeling adventurous. You never know – your new favorite could be waiting right here in America's Dairyland!