You're about to embark on an intoxicating journey through Wyoming's finest distilleries, a state known for its outstanding spirits and unique western charm. From the rustic mountain ranges to the sweeping plains, Wyoming is home to some hidden gems in the world of distilled spirits. So buckle up! You're in for a wild ride.
Wyoming Whiskey, Backwards Distilling, and Koltiska Distillery, just to name a few, are all set against breathtaking landscapes that only amplify their allure. Each one boasts an impressive selection of handcrafted liquors that you won't easily forget. It's not just about whiskey either; you'll find everything from vodka to moonshine being distilled right here in this unparalleled state.
Think you've tasted it all? Well, you might want to hold onto your hat because these exceptional Wyoming distilleries are ready to challenge your palate while offering an unforgettable experience steeped in tradition and innovation. Whether you're a seasoned spirit connoisseur or just starting out on your liquor-laced adventure, we promise these distilleries will leave you thirsty for more. Enjoy responsibly as we take this spirited tour together!
Exploring Wyoming's Finest Distilleries
Ever wondered where the best whiskey in town comes from? Well, you're about to find out! Let's unwrap the mystery and take a journey through some of Wyoming's finest distilleries. There's something truly unique about these spots that you'll want to experience for yourself.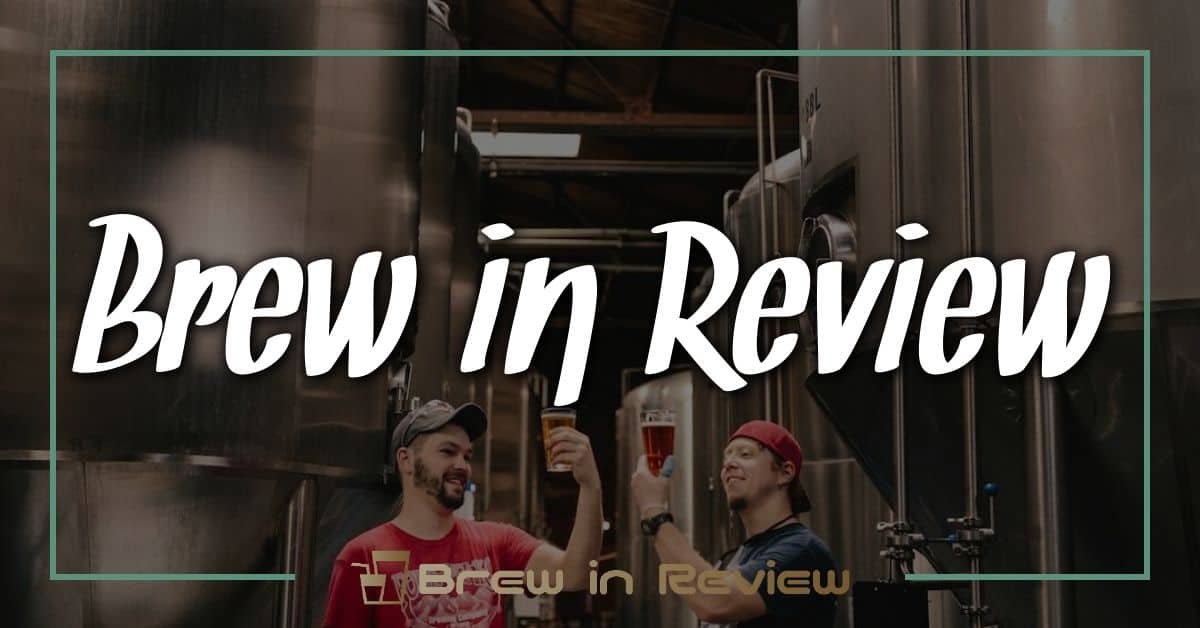 First off, we've got Wyoming Whiskey based in Kirby. This family-owned distillery is dedicated to making world-class spirits with local ingredients – talk about homegrown goodness! Their Small Batch Bourbon has been grabbing attention left and right with its rich flavor profile and smooth finish. It's no wonder folks from all over are lining up for a taste!
Next on our trek, there's Backwards Distilling Company, located in Mills. They're all about crafting top-notch spirits with a creative twist. Ever tried their Sword Swallower Rum or Strongman Gin? If not, trust us – it's high time you did!
Then there's Jackson Hole Still Works, nestled into the heart of Jackson Hole Valley. Not only do they offer fantastic vodka and gin options, but their commitment to sustainability really makes them shine among the rest.
And let's not forget Cody-based Koltiska Distillery that has been serving up their signature liquors since 1996! What began as a traditional liqueur business has now expanded into flavored whiskeys – much to everyone's delight!
Here are some quick facts:
| Distillery | Location | Signature Spirit |
| --- | --- | --- |
| Wyoming Whiskey | Kirby | Small Batch Bourbon |
| Backwards Distilling Company | Mills | Sword Swallower Rum |
| Jackson Hole Still Works | Jackson Hole Valley | Highwater Vodka |
| Koltiska Distillery | Cody | Koltiska 90 |
So next time when you're yearning for that perfect glass of bourbon or craving an innovative cocktail concoction, remember Wyoming distilleries have got your back! Each one tells its own tale of dedication, craftsmanship, and exceptional flavors – truly epitomizing what makes Wyoming stand out on the spirit map!
The Craftsmanship Behind Wyoming Whiskey
If you've ever wondered about the magic that happens behind those tall, oak barrels of renowned Wyoming distilleries, you're in for a treat. Let's dive into the craftsmanship behind one of America's favorite spirits – Wyoming Whiskey.
First off, let's talk about grains. The backbone to any fine whiskey is its grain selection and it's no different with Wyoming Whiskey. They use locally sourced corn, malted barley and wheat from the Bighorn Basin. And let me tell ya, it doesn't get fresher than this! With over 97% of their grains coming directly from this region, they're making sure your whiskey tastes like a love letter to Wyoming itself.
Then there's water. You might think it's just a minor detail but trust me when I say – it's not! The water used in crafting these fine spirits comes straight from the Madison Formation, a limestone aquifer situated just a mile below their distillery. It's pure and untouched by industrial pollutants ensuring every drop of spirit has that crisp taste we all crave for.
Now onto everyone's favorite part – aging! This isn't some hasty process; instead they age their whiskey in American White Oak barrels for years on end under extreme weather conditions of Kirby (their home town). Think hot summers & bone-chilling winters – sounds intense right?
And finally – Distillation! Their copper pot stills are where all the magic happens transforming this mash into liquid gold we know as whiskey.
Locally sourced grains: 97%
Water source: Madison Formation
Aging process: Years under extreme weather conditions
Distillation equipment: Copper Pot Stills
So there you have it folks – an inside peek at how your beloved Wyoming Whiskey comes to life! It really is fascinating how much care and detail goes into each bottle.
Standout Spirits at Backwards Distilling Company
Ever slipped into a comfy chair with a glass of something that just hits the right spot? Well, if you're talking about spirits distilled with passion and precision, then you might be sipping on one of Backwards Distilling Company's standout batches.
Located in Mills, Wyoming, this family-owned distillery has been pouring heart and soul into crafting unique spirits since 2014. Their selection is as wide as Wyoming's open skies – each bottle offering its own brand of liquid joy.
Their award-winning Strongman Gin is something to write home about. It's not your everyday gin; it's a bold spirit that packs a punch with its heavy juniper flavor and other botanicals like coriander and citrus peels. If you're looking for a gin that defies convention while still providing familiar comfort, Strongman Gin should be on your must-try list.
Another star player in their lineup is the Sword Swallower Rum. Carefully crafted from Caribbean molasses and aged in oak barrels, this rum offers notes of caramel and vanilla that'll have you dreaming of tropical islands. It's smooth enough to sip neat but also works wonders in cocktails.
Lastly but far from least is their Circus Rye Whiskey. Now folks, if there was ever a rye whiskey to dedicate an evening to…this would be it! Richly spiced yet wonderfully smooth, there's complexity here that'll keep your taste buds entertained all night long.
So next time you find yourself wandering through Wyoming or simply fancy trying an extraordinary spirit, remember the name: Backwards Distilling Company. You won't regret diving headfirst into their captivating world of flavors!
Jackson Hole Still Works: A Taste of the Teton Mountains
Imagine you're sipping on a glass of finely crafted spirits, each drop echoing the rugged beauty and unspoiled wilderness of Wyoming's Teton Mountains. Doesn't that sound like an experience worth having? Well, that's exactly what you get at Jackson Hole Still Works.
Nestled in the heart of Wyoming's majestic landscape, this distillery is more than just a place where excellent spirits are made. It's a testament to their love for their home state and dedication to preserving its natural splendor. They use local grains for their handcrafted spirits – Highwater Vodka, Great Grey Gin and Snow King Whiskey – all distilled and bottled right there on site.
What sets them apart? It's not just about the quality (which by the way is top-notch), but also about sustainability. Their operation runs entirely on wind power, ensuring they leave as little footprint as possible. Admirable isn't it?
Now let's talk numbers:
| Spirit | Proof | Made From |
| --- | --- | --- |
| Highwater Vodka | 80 | Local Grains |
| Great Grey Gin | 90 | Local Grains + Botanicals |
| Snow King Whiskey | 86 | Local Grains |
But don't take our word for it! Here are some accolades they've received:
Awarded 'Double Gold' at San Francisco World Spirits Competition.
Named 'Distillery of The Year' by Wyoming Whiskey Association.
So next time you're in Wyoming or craving something authentically Western, consider treating your taste buds with a visit to Jackson Hole Still Works. Because nothing says 'Wyoming' quite like locally sourced grains turned into award-winning spirits!
Koltiska Distillery: Tradition Meets Innovation
Nestled in the heart of Wyoming is a gem that's been creating spirits with a delicious twist. It's none other than the Koltiska Distillery. Here, tradition isn't just respected—it's cherished and intertwined with every innovative step they take.
You see, the story begins with their roots deep in family history. For over 100 years, the Koltiska family has been mastering their craft—distilling spirits that resonate with old-world charm. They've passed down this knowledge across generations like a precious heirloom, ensuring every bottle produced carries an authentic touch of yesteryears.
But don't think for a moment that they're stuck in the past! The distillery isn't afraid to experiment and break boundaries. They've embraced modern techniques to refine their process without compromising on authenticity. Their unique blend of traditional methods and contemporary innovation results in exceptional spirits you won't find anywhere else.
Their range includes remarkable products such as Koltiska Original—a liqueur that's reminiscent of your favorite winter-spiced drink—and Koltiska 90—a vodka crafted from premium ingredients for those who appreciate finer things in life.
Here are some quick facts about this fantastic distillery:
Location: Sheridan, Wyoming
Established: Over 100 years ago
Specialties: Liqueurs (Koltiska Original) and Vodka (Koltiska 90)
So next time you're passing through Wyoming or looking for something new to try at home, remember to give Koltiska Distillery a shot! Trust me, it'll be an experience steeped in tradition yet bursting with innovation—an absolute treat for any spirit lover's palate!
Cheyenne's Chronicles Distilling Co.: A Unique Experience
Imagine stepping into a world where history meets innovation, where the rustic charm of the wild west fuses with modern distillation techniques. You're now stepping into Cheyenne's Chronicles Distilling Co., based in Wyoming's capital city. This place isn't just about whiskey—it's about creating an unforgettable experience.
Founded by a group of friends who shared a passion for crafting spirits, Chronicles has quickly established itself as one of Wyoming's premier distilleries since its inception in 2012. It's not your run-of-the-mill production site; it's a place that prides itself on quality over quantity. Every drop distilled here is a testament to their commitment to crafting top-notch spirits.
Here are some quick facts that make them stand out:
They utilize locally sourced grains for all their products
Their bourbon ages in American White Oak barrels for at least two years
They've won numerous awards including the 'Best Small Batch Bourbon' at the San Francisco World Spirits Competition
But what truly sets Chronicles apart is their dedication toward educating visitors. When you walk through their doors, you're not just there to sample spirits—you're there to learn and appreciate the art of distillation. The friendly staff takes you on a behind-the-scenes tour where they explain each step from grain selection to bottling.
What if you're more of hands-on learner? Don't fret! They've got you covered with their interactive cocktail classes. Here, you get to play mixologist under expert guidance and create your own unique concoctions.
Cheyenne's Chronicles Distilling Co., with its blend of traditional methods and modern innovation, offers an experience that leaves one longing for another visit. It's more than just good whiskey—it's an adventure steeped in culture and craftsmanship.
Wyoming's Impact on the American Whiskey Scene
Wyoming has been making a splash in the American whiskey scene. It's not just about cowboys and rodeos anymore; this state is serving up some serious spirits! With an impressive array of distilleries popping up, Wyoming's influence on the whiskey world can't be ignored.
Let's talk numbers for a minute. In 2009, there were no legal distilleries in Wyoming. Fast forward to now and you've got over ten distilleries proudly calling Wyoming home. That's quite a leap in just over a decade!
| Year | Number of Distilleries |
|------|------------------------|
| 2009 |          0            |
| Today|         10+           |

You might wonder what makes these Wyoming whiskeys stand out from their counterparts across the country? Well, it all boils down to one thing: quality ingredients. Many of these distilleries source locally grown grains for their spirit production, ensuring that every sip you take encapsulates the essence of Wyoming itself.
Wyoming Whiskey: Based in Kirby, they're known for their Small Batch Bourbon using regionally sourced grains.
Backwards Distilling Company: This family-run operation from Mills specializes in gins and vodkas but does produce a wickedly good bourbon too.
Not only are these guys creating top-notch whiskeys, but they're also getting recognized for it! Numerous awards have been bestowed upon them at national and international competitions affirming that they're not just playing around – they're here to make history!
In short, if you haven't dipped your toes into the world of Wyoming whiskey yet…what are you waiting for? The Cowboy State is riding high on the American whiskey wave and showing us all how it's done!
Conclusion: The Ultimate Guide to Wyoming's Best Distilleries
You've stuck with us through this spirited journey and we're sure you're eager to explore these distilleries for yourself. Each one of them offers something unique, from captivating backstories to exceptional flavors that'll linger on your palate long after the last sip.
It's clear that Wyoming's distilling scene is as robust as it is diverse. You've got Backwards Distilling Company, perfect if you like a splash of circus fun in your drinks. Then there's Jackson Hole Still Works, where the spirit of adventure flows freely from their bottles.
For whiskey lovers out there, Wyoming Whiskey has got you covered with their small-batch bourbon. And let's not forget about Koltiska Distillery – it's an absolute must-visit for anyone seeking a taste of traditional family recipes.
But don't just take our word for it! Here are some key takeaways:
Backwards Distilling Company – Fun and whimsical atmosphere
Jackson Hole Still Works – Adventure bottled up
Wyoming Whiskey – Small-batch bourbon brilliance
Koltiska Distillery – Traditional family concoctions
Remember, the best part about visiting these distilleries is getting to experience first-hand how much love and effort goes into each bottle. It isn't just about sipping spirits; it's also about immersing yourself in local culture and history.
So go ahead, plan your visit! Trust us when we say that no matter which distillery (or distilleries) you choose to visit on your next trip to Wyoming, you won't be disappointed. These places aren't just pouring drinks—they're serving up experiences steeped in tradition and flavored with innovation!
Cheers to embarking on what might just be the most memorable tasting tour yet—right here in beautiful Wyoming.