When you think of Florida, what's the first thing that comes to mind? Sunshine, beaches and oranges, right? Well, it's time to add vineyards to that list! The Sunshine State is home to some truly remarkable vineyards that wine enthusiasts like yourself can't afford to miss.
Now, I know what you're thinking: Vineyards in Florida? Really? Yes, really! Despite its tropical climate (which isn't exactly ideal for traditional grape varieties), creative vintners across the state have found a way around this by using native Muscadine grapes and other fruits.
So whether you're a die-hard wine lover looking for your next adventure or simply searching for a unique day trip idea during your vacation – these Florida vineyards are sure to leave an impression. Buckle up as we take you on a tour through some of the BEST VINEYARDS in Florida – where the sun always shines and the wine is always divine!
Exploring Florida's Top Vineyards
Who'd ever think that the Sunshine State, known for its stunning beaches and thrilling theme parks, could also be a wine lover's paradise? Well, it's high time you uncorked this well-kept secret. Florida is home to some truly mesmerizing vineyards that are worth exploring.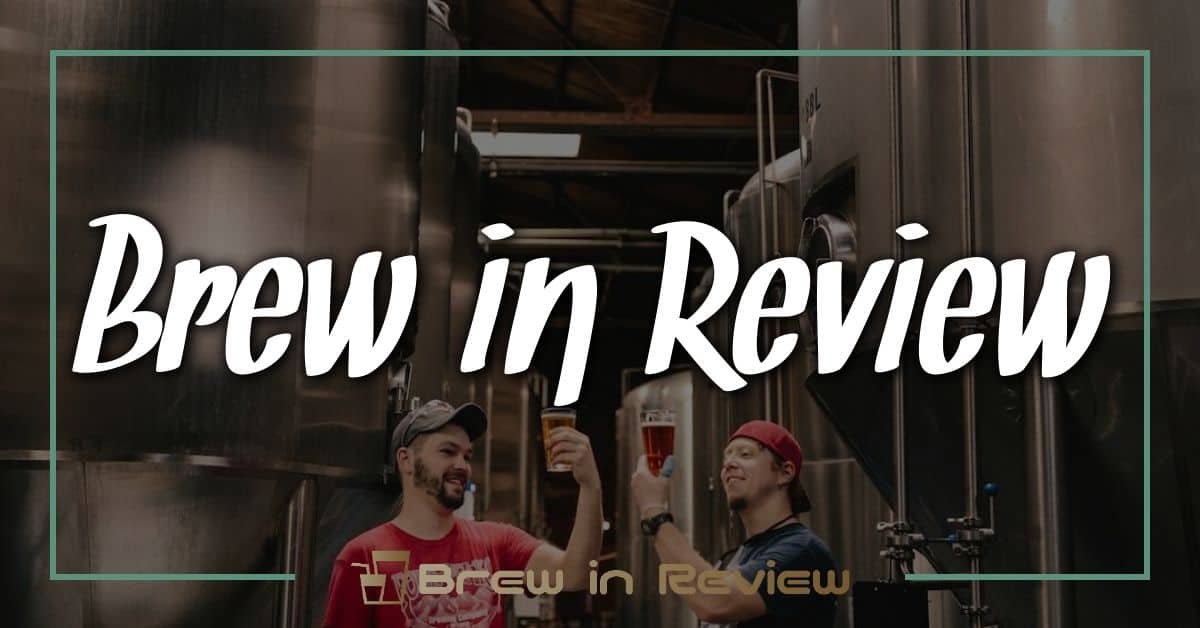 Let's start with Lakeridge Winery & Vineyards in Clermont. This place isn't just about great wines; it's about the whole package! With rolling hills and lush vineyards as far as your eyes can see, it offers an experience second to none. You'll get a chance to sample their award-winning wines while immersing yourself in the beauty of 127-acre estate. Now that's what I call a win-win!
Next up on our list is San Sebastian Winery in St Augustine. It stands out from the crowd due to its rich history and mouthwatering range of vintages including reds, whites, dessert wines — you name it! Did we mention they've won over 600 awards for their wines? So if you're looking for top-notch quality paired with historical charm, this one should be on your must-visit list.
If organic wine is more your thing, then don't miss out on Schnebly Redland's Winery & Brewery located in Homestead. They pride themselves on producing exotic wines from fruits other than grapes – lychee or guava anyone? These tropical beauties offer unique flavors that have been making waves across the industry.
And these are just three examples! There are plenty more vineyards dotted all around Florida:
Endless Summer Vineyard & Winery (Fort Pierce)
Rosa Fiorelli Winery (Bradenton)
Tarpon Springs Castle Winery (Tarpon Springs)
So take some time off your busy schedule and treat yourself to a day filled with fine wines and fabulous views at these top Florida vineyards. Who knows? You might find your new favorite vintage right here under the Floridian sun.
Best Vineyards in Florida for Wine Tasting
Hey there! You've got a yearning for the grape, don't you? Well, you're in luck. Florida's got some real gems when it comes to vineyards that offer wine tasting. Let's dive right into it.
First off, we've got the renowned Lakeridge Winery and Vineyard. Nestled in Clermont, this beauty is Florida's largest premium winery. They're famous for their array of wines made from hybrid grapes like Blanc Du Bois and Stover. Their complimentary tours and tastings promise an unforgettable experience.
Next up is San Sebastian Winery located right smack dab in the heart of St Augustine – America's oldest city! Known for their award-winning wines, they've got a rooftop bar where you can sip on your favorite vino while soaking up stunning views of the city.
Let's not forget about Schnebly Redland's Winery & Brewery down south in Homestead area either. What makes them unique? They're all about tropical fruit wines – think mango, lychee, guava and avocado wine!
Here are quick stats about these vineyards:
| Vineyard | Location | Specialty |
| --- | --- | --- |
| Lakeridge Winery & Vineyard | Clermont | Hybrid Grapes |
| San Sebastian Winery | St Augustine | Award-Winning Wines |
| Schnebly Redland's Winery & Brewery | Homestead Area | Tropical Fruit Wines |
But hey, beyond these top contenders are other noteworthy mentions:
Fiorelli Winery: Located in Bradenton with a focus on traditional winemaking techniques.
Whispering Oaks: In Oxford offering blueberry wines that'll blow your mind!
Rosa Fiorelli: A family-owned winery outta Bradenton known for its Muscadine wines.
So go ahead! Take your pick or better yet explore them all. Each offers a unique spin on wine tasting that will leave you craving more of what Florida vineyards have to offer.
Vineyard Tours: Florida's Must-Visit Wineries
Ready to explore the Sunshine State in a whole new way? You're in luck! Because tucked away in Florida's picturesque landscapes are some of the best vineyards you'll ever come across. Let's dive into a few that you simply can't miss.
First on your list should be the famous Lakeridge Winery & Vineyards, located in Clermont. This gem is not just Central Florida's largest winery; it holds its own as one of Florida's premier wine producers. With free tours and tastings offered seven days a week, it's no wonder folks from all over flock here to sip some award-winning wines.
Next up, we have San Sebastian Winery nestled right in the heart of St Augustine. This family-operated winery boasts an impressive selection of wines made from hybrid and muscadine grapes – which are native to Florida! Plus, they've got daily complimentary winery tours and tastings.
Over on the Gulf Coast, you'll find Rosa Fiorelli Winery & Vineyard. It's a family-owned business that has been serving up some seriously good wines since 1998. They offer guided tours where you can learn about their unique process – how they grow their grapes under that hot Florida sun and turn them into delicious vino.
And if you're looking for something truly unique, swing by Schnebly Redland's Winery & Brewery down in Homestead. They've ditched traditional grapes for tropical fruits like lychee, guava and avocado! Yes, avocado wine is a thing here – talk about getting your fruits served differently!
Lakeridge Winery & Vineyards
San Sebastian Winery
Rosa Fiorelli Winery & Vineyard
Schnebly Redland's Winery & Brewery
So next time you're planning a trip around sunny Florida, consider adding these vineyards to your itinerary – they're sure to add an extra sparkle to your visit!
Florida's Organic and Sustainable Vineyards
If you're a fan of organic wines, then buckle up! We're taking you through some of the top organic and sustainable vineyards in the Sunshine State. They've got great wine, sure, but they also care about our planet. How cool is that?
First off, let's talk about Rosa Fiorelli Winery & Vineyard. Nestled in the beautiful rolling hills of Manatee County, this family-owned vineyard employs eco-friendly practices to produce its award-winning wines. You'd love their Muscadine wine – it's got an earthy flavor that'll make your taste buds do a little dance!
Next up on our list is Whispering Oaks Winery in Oxford. It might be small compared to other vineyards but don't let its size fool you; these guys are big on sustainability! They use natural fertilizers and control pests using environment-friendly methods. Plus, they have a unique Blueberry Wine that's as delicious as it sounds.
Now let's head over to Schnebly Redland's Winery & Brewery down in Homestead. This place isn't just making great wines; they're also helping Mother Nature by using sustainable farming methods like drip irrigation and mulching which save water and enrich soil respectively.
Heading northwards brings us to Island Grove Wine Company at Formosa Gardens. This estate focuses on creating fruit-forward wines from organically grown blueberries and peaches (talk about fresh!). Their commitment to preserving the environment can be seen in their natural pest control techniques and solar-powered winemaking facility.
Last but certainly not least is San Sebastian Winery in St Augustine – one of Florida's oldest cities! Here sustainability meets history as they recycle all waste materials from production processes back into their sprawling 18 acres vineyard.
So folks, if you enjoy sipping on quality wine while caring for our dear Earth then these sustainable Floridian vineyards should definitely be on your must-visit list!
Rosa Fiorelli Winery & Vineyard: Manatee County
Whispering Oaks Winery: Oxford
Schnebly Redland's Winery & Brewery: Homestead
Island Grove Wine Company at Formosa Gardens: Formosa Gardens
San Sebastian Winery: St Augustine
Why Florida's Climate is Perfect for Wine Production
Ever wonder why Florida wines have such a unique, refreshing taste? Well, it's all down to the Sunshine State's perfect climate for wine production. Warm weather year-round and rich soils make Florida an ideal home for a variety of grape types.
One major advantage of Floridian weather is its consistency. There's no need to worry about frost damage in this sunny state – it's almost unheard of! This allows grapes to mature without sudden temperature drops hindering their growth. You might think that too much sun could be harmful, but grapevines love the heat! They thrive under prolonged periods of sunshine and high temperatures.
Now let's talk soil. Most vineyards in Florida are blessed with sandy soil which drains exceptionally well – a vital factor for healthy vines! Also, these sandy conditions deter many pests that could otherwise harm the crop.
But what makes Florida really stand out on the winemaking map is its long growing season – one of the longest in the United States! From early spring until late fall, there's ample time for grapes to develop complex flavors and aromas.
So next time you're sipping on a glass of Floridian wine, take a moment to appreciate how much that wonderful climate contributes to your enjoyment:
Consistent warm weather: No risk of frost damage
Love for heat: Grapevines thrive under high temperatures.
Sandy soil: Drains well and deters pests.
Extended growing season: Allows grapes to develop complex flavors.
There you have it – just some reasons why Florida's climate sets up its vineyards for success. So whether you're planning your next wine tour or simply browsing at the liquor store, don't overlook those Floridian labels!
Pairing Food with Wines from the Best Vineyards in Florida
If you're a fan of wine and food, then you'll appreciate this. You see, there's an art to pairing food with wines. And when it comes to wines from Florida's finest vineyards, that art takes on a whole new level of deliciousness.
For starters, let's talk about whites. Chardonnay is a popular choice from the Sunshine State. It's light and crisp with tropical fruit flavors that make it perfect for seafood dishes. Think grilled shrimp or buttery lobster – the acidity of the wine cuts through the richness of these dishes beautifully.
Now let's get into reds. Cabernet Sauvignon rules in Florida, boasting rich dark fruit flavors and notes of spice. This bold red pairs perfectly with hearty meat dishes like steak or lamb chops. The tannins in the wine work well against the fats in these meats.
But what about those sweet treats? If dessert is your thing, you're going to love Moscato from Lakeridge Winery & Vineyard – one of Florida's best known wineries. This semi-sweet white has hints of peach and honey which make it a dreamy match for desserts like creamy cheesecake or fresh fruit tarts.
Don't forget about Rose! Classic Rosé wines such as those produced by Endless Summer Vineyard & Winery are hugely versatile when it comes to food pairings – everything from salads to spicy cuisines finds its match here!
And there you have it! A crash course on pairing foods with some great wines found right here in sunny Florida! Remember though, these are just suggestions – feel free to experiment and find your own favorite combinations!
Upcoming Events at Florida's Premier Vineyards
Wow, you're in for a treat! The vineyards of Florida are not just about wine tasting. They're packing their calendars with events that'll give you reasons to visit all year round.
Let's start off with the Summer Crush Vineyard & Winery. They've got something exciting happening almost every weekend. Whether it's live music on the patio, yoga in the vines or their annual Grape Stomp Festival, there's always a reason to make the trip. And hey, don't forget those wine slushies they whip up when things get hot!
Down south at Schnebly Redland's Winery, they know how to throw a party too. Their annual Lychee Summer Celebration is an extravaganza of food trucks and local bands, and of course – lychee wine! And if you're into something more serene? How about a peaceful evening under the stars at one of their popular dinner and movie nights?
If you find yourself near Bradenton, Fiorelli Winery & Vineyard is worth checking out. Not only do they host regular tours and tastings but also arrange monthly cooking classes where you can learn how to pair wines with your meals perfectly.
Now, let's talk about some exclusive events that demand your attention:
Lakeridge Winery & Vineyard: Known for its large-scale festivals featuring local musicians, artists and craft vendors.
Quantum Leap Winery: Hosts frequent Wine Down events which include free winery tours and discounted glasses of wine.
Sannino Bella Vita Vineyard: Famous for its Wine Club members-only events such as barrel tastings and blending sessions.
The vineyards are buzzing with activity throughout the year so there's never really a bad time to visit these little slices of paradise in Florida! So why wait? Start marking those calendars now!
Concluding Thoughts on Visiting the Best Vineyards in Florida
Well, there you have it! Your roadmap to exploring some of Florida's finest vineyards. Each one offers a unique experience that's sure to delight your senses and deepen your appreciation for the art of winemaking.
Prepare yourself for enchanting scenery as you meander through lush vine rows. You'll be captivated by the sight of sunlit grapes, ready to transform into delicious wines. Not to mention the tantalizing aroma wafting from those wine barrels – now that's something you won't forget!
Don't be shy about diving into those tastings either. Some hidden gems are waiting just for you:
Lakeridge Winery & Vineyards
San Sebastian Winery
Schnebly Redland's Winery & Brewery
Endless Summer Vineyard & Winery
And remember, tours aren't just about sampling wines (although let's admit, it's a pretty yummy part!). You'll also gain fascinating insights into how these lovely beverages go from grapevine to glass.
Lastly, don't forget:
Booking in advance can secure your spot especially during peak times.
Designate a driver or consider tour companies if planning multiple stops.
Ask questions. The staff at these vineyards are knowledgeable and passionate about their craft.
So why wait? Pack up your curiosity and palate – Florida's best vineyards can't wait to share their stories and vintages with you!