Hey there, wine enthusiast! If you thought that the best vineyards were only in California or France, well, Illinois is about to give you a pleasant surprise. Known for its rich and fertile soil, Illinois boasts some stellar vineyards that are just waiting to be explored by your taste buds.
From the rolling hills of Galena to the heart of Shawnee Hills, Illinois' vineyards offer wines with unique characteristics that reflect the state's distinctive terroir. Whether you're a seasoned wine connoisseur or just starting out on your wine journey, these spots will surely leave you asking for more.
So why not take a moment to uncork and unwind? After all, life's too short not to enjoy good wine. Let's dive into some of the top vineyards in Illinois- each offering a sip of something truly special. Ready? Let's get pouring!
Exploring the Top Vineyards in Illinois
You're about to embark on an exciting journey through some of Illinois' top vineyards! Nestled amidst picturesque landscapes, these places not only offer tantalizing wines but also provide captivating history and unforgettable experiences.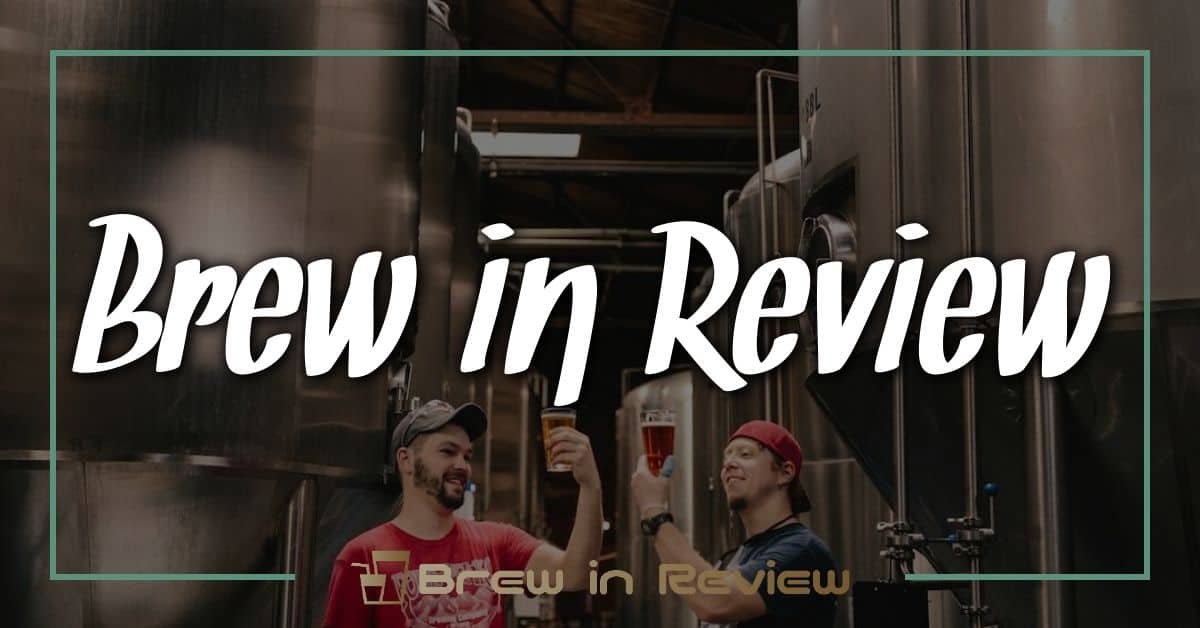 First off, there's Lynfred Winery, the oldest operational winery in Illinois. You'll be blown away by their extensive selection of more than 50 different types of wines. They've mastered the art of winemaking since 1979 and you can taste that expertise in every sip.
Next stop on our exploration is the Galena Cellars Vineyard & Winery. With over 40 years of experience under their belt, they've got a knack for crafting award-winning wines. Their vineyard offers stunning views that pair well with their delicious wine tastings.
Then we have August Hill Winery & Illinois Sparkling Co., where it's all about bubbles! These guys specialize in creating exclusive sparkling wines using traditional methods. Not just content with offering delightful drinks, they also host fun events like yoga classes right among the vines!
Don't forget about Acquaviva Winery, where old-world style meets new world flair. Besides tasting exceptional wines crafted from estate-grown grapes, you can feast your eyes on impressive architectural designs inspired by Tuscany.
Finally, make time for Kite Hill Vineyards. It's a small yet charming establishment run by a couple who are deeply passionate about wine production. To top it off, they offer comfortable bed-and-breakfast accommodations if you fancy extending your visit.
Remember folks, this isn't an exhaustive list – there are plenty more vineyards waiting to surprise and delight you throughout Illinois! So grab your wine glasses and let's get exploring.
Unique Features of Illinois' Best Vineyards
So, you're curious about what makes the vineyards in Illinois stand out? Well, let's dive into this lush world filled with unique features only found within the state's best wineries. You'd be surprised by some of these delightful traits that make wine tasting in Illinois an unforgettable experience.
First off, many of these vineyards aren't just about grapevines and wines – they've got a bit more up their sleeves. Several top vineyards like Alto Vineyard and Lynfred Winery offer a variety of interesting activities beyond your typical wine tasting. We're talking concerts, festivals, and even yoga classes amidst the vines! Now isn't that something to remember?
Illinois' extraordinary climate also plays a role in setting its vineyards apart. The state has a diverse weather pattern that varies from cold winters to humid summers. This might seem challenging for viticulture but wait till you taste the fruits (or should we say grapes) of this adversity! It results in wines with distinct flavors and character that are truly 'made in Illinois'.
Oh, and can we talk about geography? Nestled along rivers or perched atop rolling hills, these vineyards offer breathtaking views alongside your favorite glass of vino. Imagine sipping on award-winning wines while overlooking scenic landscapes at spots like Galena Cellars Vineyard & Winery or August Hill Winery – doesn't it sound dreamy?
We'll also mention that several Illinois vineyards are family-owned and operated businesses passed down through generations. This not only adds a personal touch to your wine-tasting journey but also reflects in the quality and passion poured into each bottle.
Here's a quick rundown:
Fun-filled activities: Concerts, Festivals, Yoga classes
Unique Climate: Cold Winters to Humid Summers
Stunning Geography: River-sides or Hilltop Locations
Family-Owned Businesses
And there you have it – just some of the unique features making Illinois' best vineyards worth exploring!
Illinois Wine: A Brief History and Current Trends
Let's take a step back in time, all the way to the 19th century when Illinois was just starting to dip its toes into the world of winemaking. Believe it or not, our state was one of the leading producers of wine in the nation! You see, folks were experimenting with all sorts of grape varieties and by 1860, there were about 600 acres dedicated purely to vineyards.
But then came along that pesky bugger – Prohibition. It's no secret that this law had a devastating effect on wineries across America and Illinois was no exception. When Prohibition finally ended in 1933, it took quite some time for our local vineyards to bounce back.
Fast forward to today where you'll find more than 100 wineries sprinkled throughout Illinois! The comeback has been nothing short of remarkable. We're seeing an increase in both quality and quantity as modern grape cultivation techniques are being embraced.
Here's something interesting: many people don't realize that while we have a wide variety of grapes grown here, there are some clear favorites among growers:
Norton
Chambourcin
Vignoles
Traminette
These four varieties seem to thrive best under our unique climate conditions and they each produce distinct flavors which make them popular choices among wine enthusiasts.
And what about current trends? Well, we're noticing a shift towards sustainable farming methods. More and more vineyard owners are recognizing their responsibility towards preserving the environment for future generations. There's also an encouraging trend towards collaboration – sharing knowledge and resources between wineries is becoming common practice.
So there you have it – from early beginnings through setbacks and resurgence – Illinois' wine industry certainly has a colorful history full of promise for its future!
Famous Wines from Top Illinois Vineyards
Let's dive into the world of Illinois wine, where we'll explore some famous wines that are making a name for themselves. You're in for a delightful journey as you learn about these fantastic local offerings.
First up on our list is Lynfred Winery, known as Illinois' oldest operating winery. Their elegant Merlot has been winning hearts (and awards!) with its full-bodied, round, and juicy character. It's a bit of an unsung hero but once you taste it, you'll understand why it's a favorite among locals.
Next stop is Galena Cellars Vineyard & Winery. They've got something special in their vineyard – an ice wine called "Finale". This dessert wine is made by allowing grapes to freeze while still on the vine before fermenting them. The result? An incredibly sweet wine that pairs beautifully with desserts or strong cheeses.
And let's not forget about August Hill Winery's sparkling wines! If you're into bubbly drinks, their 'Illinois Sparkling Co.' brand will thrill your palate with crisp and refreshing flavors.
Lynfred Winery – Known for their award-winning Merlot
Galena Cellars Vineyard & Winery – Specializes in unique ice wine
August Hill Winery – Offers sparkling wines under the 'Illinois Sparkling Co.' brand
If reds aren't your style, there's always Prairie State Winery. They're producing some stunning whites including their Vignoles – an off-dry white loaded with tropical fruit notes and balanced acidity.
So there you have it! A quick glimpse into the world of famous wines from top Illinois vineyards. Whether it's sipping on Lynfred's luxurious Merlot or indulging in Galena Cellars' sweet Finale ice wine – there's something for every kind of wine lover right here in Illinois! Remember though, this is just scratching the surface… There are plenty more hidden gems waiting to be discovered amongst Illinois' flourishing vineyards.
Visiting Tips for Illinois' Premier Vineyards
So you're planning to explore the vineyards of Illinois? That's wonderful! You're in for a treat. Before you set off on your wine-tasting journey, here are some tips that'll help ensure a smooth and memorable experience.
Firstly, make sure you've done your homework. Some vineyards may require you to book your visit beforehand while others welcome walk-ins. It's always best to check their websites or give them a call ahead of time. Also take note of their operational hours – some vineyards have seasonal schedules that could affect your plans.
Dress comfortably during your visits. Now, this doesn't mean showing up in sweatpants and flip-flops (unless it's a super-casual vineyard). Go for something comfortable yet stylish – think breathable fabrics, layers (depending on the weather), and comfy shoes because there's going to be plenty of walking around!
Here comes the fun part – tasting wines! Most wineries offer tasting flights where they serve small pours of different wines so that you can try an assortment without getting too tipsy. Remember, it's completely acceptable to spit out wine after tasting – it's not rude or wasteful; it's actually quite common amongst professional tasters!
Also consider bringing along a designated driver if you plan on visiting multiple wineries in one day or hire a taxi/Uber/Lyft just to be safe; we want everyone having fun responsibly!
Lastly, don't forget about the other offerings these vineyards might have aside from wine like food pairings and tours around their beautiful estates – they definitely add extra charm to your visit!
Remember these tips and enjoy every sip at Illinois' premier vineyards!
Annual Events at Popular Illinois Vineyards
Pencil this into your calendar, folks – those vineyards in Illinois aren't just about the wine. They're also hotspots for some of the most anticipated annual events! So, let's dive right in and see what these popular vineyards have up their sleeves.
First on our list is Galena Cellars Vineyard & Winery. Every fall, they host their Harvest Festival where you get a chance to participate in grape stomping (yes! just like they did it old school). But that's not all, there's a vintage car show and live music to keep you entertained all day long.
Not to be outdone, Alto Vineyards has its own array of events. Their most awaited one? The Wine & Art Walk held every spring. You can stroll through displays from local artists while sipping on Alto's award-winning wines – now that's an art-lovers dream!
Over at Shawnee Hills Wine Trail, you'll find a plethora of events throughout the year. From their Winter Passport program with discounts on wine purchases, to Spring Bud Break Festival that celebrates the start of a new growing season – there's always something happening here.
Then there are vineyards like August Hill Winery which hosts Yoga in the Vines event during summer months where you can enjoy yoga sessions surrounded by beautiful vine scenery. And let's not forget about their Sparkling Wine Festival held each winter – it's quite the festive sight!
Finally we've got places like Massbach Ridge Winery, which throw open their doors for Summer Concert Series featuring local bands playing live music amidst rows of vines under clear blue skies.
Here's a snapshot:
| Vineyard | Event | When |
| --- | --- | --- |
| Galena Cellars Vineyard & Winery | Harvest Festival | Fall |
| Alto Vineyards | Wine & Art Walk | Spring |
| Shawnee Hills Wine Trail | Winter Passport program, Spring Bud Break Festival | Throughout the year |
| August Hill Winery | Yoga in the Vines, Sparkling Wine Festival | Summer and Winter respectively |
| Massbach Ridge Winery | Summer Concert Series | Summer |
So next time you plan to visit an Illinois vineyard make sure to check if any special event is lined up – it might just add that extra sparkle to your trip!
Sustainable Practices Among Leading Vineyards in Illinois
Let's talk about sustainable practices, shall we? It seems like everywhere you look these days, sustainability is on everyone's lips. And the vineyards of Illinois are no exception to this trend. Many of them are leading the way with innovative and eco-friendly strategies that not only benefit the environment but also enhance the quality of their wines.
Take a gander at Galena Cellars, for instance. They're reducing their carbon footprint by using solar panels for electricity. Their recycling program is nothing short of impressive either, repurposing glass bottles and cardboard into new products. Now that's what I call giving back!
Then there's August Hill Winery who've taken it upon themselves to conserve water through drip irrigation systems which use less water than traditional methods. They also use organic fertilizers and pest control methods, eliminating harmful chemicals from entering our ecosystem.
And who could forget about Blue Sky Vineyard? Their commitment to biodiversity has resulted in an increase in local wildlife populations, all while improving soil health and wine quality as well.
| Vineyard | Sustainability Practice |
| --- | --- |
| Galena Cellars | Solar power usage and recycling program |
| August Hill Winery | Water conservation through drip irrigation systems; organic fertilizers and pest control |
| Blue Sky Vineyard | Biodiversity enhancement |
But it doesn't stop there! There are many other vineyards across Illinois implementing their own unique sustainability measures:
Creekside Vineyards: Composting grape skins after pressing
Massbach Ridge Winery: Using plant cover crops to prevent soil erosion
StarView Vineyards: Planting native species around vines to promote biodiversity
So next time you're sipping on your favorite Illinois wine, remember: It's not just a delightful drink – it's a testament to these vineyards' dedication towards creating a more sustainable future! That thought might make your next sip even sweeter.
Conclusion: The Unforgettable Experience of Illinois' Vineyards
So, you've journeyed with us through the charming landscapes of Illinois' vineyards. Maybe you're already planning your next trip or perhaps you're savoring a glass from one of these illustrious wineries as you read this. Either way, we trust that our exploration of some of the best vineyards in Illinois has left an impression on you.
The diversity and quality of wines produced in this region are nothing short of impressive. From the smooth reds at Shawnee Hills to the crisp whites at Fox Valley Winery, there's something for every palate. And it's not just about what's in your glass – it's also about where you are drinking it.
Visiting these vineyards isn't simply a wine-tasting experience; it's a full-blown sensory adventure! You're surrounded by sprawling grapevines, feeling the cool breeze from Lake Michigan or the warm sun over southern Illinois' hillsides. Let's not forget about those breathtaking views that provide a perfect backdrop to sip your wine.
We hope we've sparked your curiosity and enticed you enough to embark on your own journey through Illinois' unique wine country. There's so much more awaiting discovery beyond what we've shared today!
In case you're thinking "Wait, I need more information!" don't fret! We'll recap some key points:
Shawnee Hills Wine Trail: Known for its robust reds and spectacular views.
Fox Valley Winery: Famous for their crisp whites against picturesque settings.
Galena Cellars Vineyard & Winery: Boasts award-winning wines with delightful tasting rooms set amidst rolling hills.
Just remember that each winery offers its own unique experiences – so why limit yourself? Try them all if possible!
We can assure you that exploring Illinois' vineyards will be an unforgettable experience whether you're a seasoned wine enthusiast or someone just dipping their toes into the world of wines. So go ahead, pack up your love for great wine and beautiful scenery, and get ready for an exciting adventure among the vines!