Iowa, the heartland of America, isn't just about cornfields and hog farms. It's a state that will surprise you with its rich wine culture. Yes, you heard it right! From robust reds to crisp whites, Iowa's vineyards are producing some seriously good wines. And they're waiting for you to discover them.
The rolling hills and fertile soils of Iowa provide ideal conditions for grape growing. The state's vintners take full advantage of this, nurturing diverse varietals from hearty Norton grapes to delicate Brianna grapes. You'll be amazed at the variety and quality that these Iowa vineyards have to offer.
So buckle up as we take you on a journey through some of Iowa's best vineyards where the views are picturesque, the people are friendly, and yes, the wine is fantastic! Trust us – whether you're a wine connoisseur or just dipping your toes into oenology (that's the study of wines), Iowa's wineries won't disappoint.
Exploring Iowa's Top Vineyards
Let's embark on a journey to discover the best vineyards in the heart of America, Iowa. Now, you might be thinking, "Iowa? Really?" But trust me – you're in for a pleasant surprise. Nestled within its rolling hills and vast farmlands are vineyards that produce unique and flavorful wines.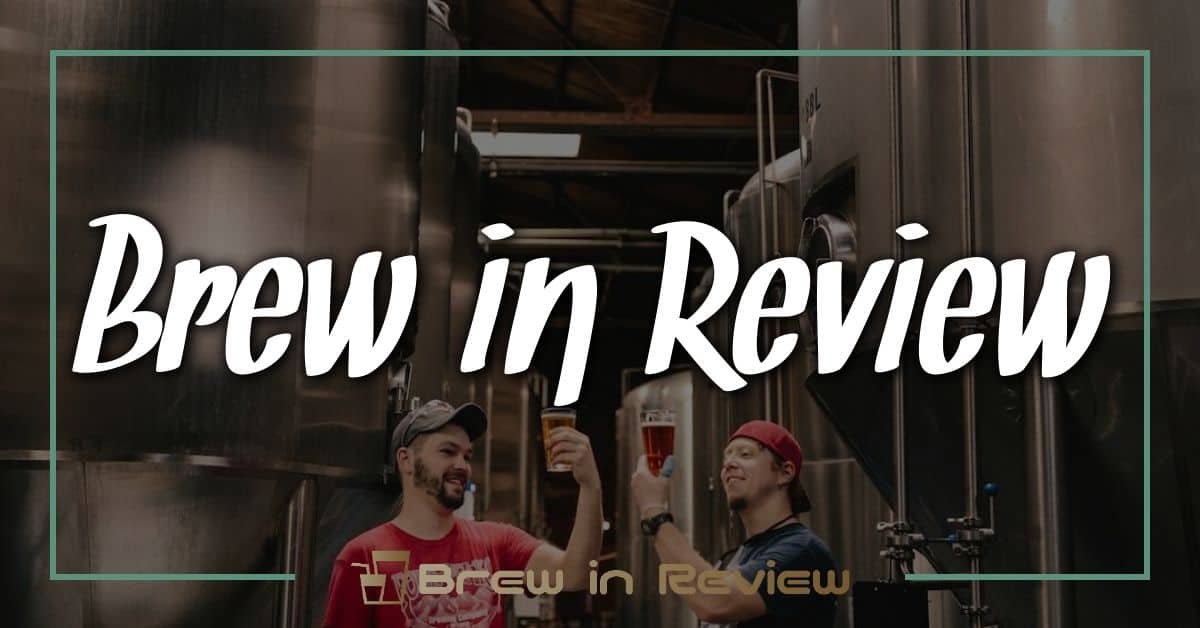 First up is Summerset Winery, situated just south of Des Moines. This award-winning winery produces more than 20 varieties of wine from its lush vineyard. Summerset has won accolades at various national competitions, making it one of Iowa's top destinations for wine enthusiasts.
Then there's Tassel Ridge Winery, another gem in Iowa's wine industry. They specialize in producing unexpected flavors by blending different grape varieties together. Tassel Ridge offers an eclectic mix of sweet, dry, red and white wines – something to satisfy everyone's palette!
Remember Cedar Valley Winery as well! Located near Batavia, this vineyard covers 10 acres with a focus on French hybrid and American grape varietals. The result is a collection of fine wines that have garnered Cedar Valley plenty of recognition.
And who could forget about Eagle City Winery? It's tucked away near the small town of Ackley and boasts some incredible wines made from fruits other than grapes! From apple to cherry to rhubarb – each bottle offers a distinct taste adventure.
Lastly but definitely not least is Fireside Winery with their commitment to creating memorable wine experiences through unique events like live music gatherings and food pairing dinners.
Surely these aren't all the fantastic vineyards found in Iowa but they do contribute significantly to its blossoming wine industry:
| Vineyard | Location | Specialties |
| --- | --- | --- |
| Summerset | Des Moines | Various Wines |
| Tassel Ridge | Leighton | Blend Wines |
| Cedar Valley | Batavia | Hybrid Grapes |
| Eagle City | Ackley | Fruit Wines |
| Fireside | Marengo | Event Wine Experiences |
Exploring these top-notch vineyards gives you an opportunity to appreciate not only the taste but also the artistry that goes into every bottle crafted here in beautiful Iowa.
The Unique Climate of Iowa for Wine Cultivation
You might not think of Iowa as a hotspot for vineyards, but you'd be surprised! It's all about the climate, folks. Nestled in the Midwest, Iowa boasts a unique combination of seasonal weather patterns that surprisingly lend themselves quite well to grape cultivation.
What sets Iowa apart? Well, it's their hot summers and cold winters. These extreme conditions breed grapes with high sugar content and great acidity – exactly what you need to make delicious wine. You've got warm days boosting that sugar accumulation followed by cool nights preserving acidity and enhancing flavor complexity. What could be better?
The state's average annual temperature is around 50 degrees Fahrenheit which might seem chilly at first glance. But remember we're talking grapes here, and certain varieties really thrive in this kind of environment.
Let's get technical for a second:
| Average summer temperature | Average winter temperature |
| --- | --- |
| 86°F | 15°F |
In fact, hearty grape varieties such as Concord and Catawba do exceptionally well in Iowa's climate. They're resistant to the harsh cold while also benefiting from those balmy summer months.
Variety isn't an issue either! Across the state's roughly 100 wineries, you'll find a diverse range of wines being produced:
Dry reds
Sweet whites
Fruity rosés
Even sparkling wines!
Now don't get me wrong: growing grapes in Iowa isn't without its challenges—late spring frosts can pose significant risks to budding vines. However, vintners have found ways around these obstacles through various vine management techniques like careful pruning or using protective covers during frost events.
So there you have it! If you're looking for some truly remarkable wines with Midwestern character – look no further than the vineyards dotting the landscape across scenic Iowa.
Vineyard Spotlight: Jasper Winery
Nestled right in the heart of Des Moines, you'll find a little slice of winemaking heaven known as Jasper Winery. It's an urban winery that blends the line between city convenience and rustic charm. Here's what makes it unique.
First off, let's talk about their grapes. They've got 11 acres of vineyards spread over two different locations: one in Newton, and another one right at their home base in downtown Des Moines. With a focus on French hybrid and American varieties, they're producing some truly remarkable wines. The main stars here are Seyval Blanc, Frontenac Gris, Maréchal Foch and Marquette.
Next up is their production process – now that's something to write home about! They start with locally grown grapes which are then hand-harvested at peak ripeness to ensure top-notch quality. The juice from these grapes is fermented in small batches to preserve its unique characteristics.
You might be wondering about their wine selection – well it's downright impressive! From crisp whites to full-bodied reds and delightful rosés, there's something for every palate here. Some crowd favorites include:
Edelweiss: A semi-sweet white wine bursting with tropical fruit flavors.
Marquette: A red wine with complex notes of black cherry and spice.
Frontenac Rosé: A refreshing rosé featuring vibrant strawberry notes.
And if you're thinking this place is just about wines, think again! They also produce four styles of hard ciders made from Iowa apples – talk about local flavor!
But what truly sets Jasper Winery apart? It could be their commitment to sustainability – they've installed solar panels that provide roughly 30% of their energy needs. Or perhaps it's their community involvement – they host regular events including summer concerts and yoga classes at the vineyard.
Jasper Winery offers not just great wines but a memorable experience too – making it undoubtedly one of the best vineyards in Iowa!
Vineyard Spotlight: Tassel Ridge Winery
Tucked away in the rolling hills of Iowa, you'll find an unexpected gem – the Tassel Ridge Winery. Now, don't let its modest Midwest setting fool you! This winery's been making waves in the wine world with its stellar selection of wines, ranging from crisp whites to bold reds.
So what sets Tassel Ridge apart from other vineyards? Well, for starters, it's one of the largest vineyards in Iowa. With a whopping 37 acres dedicated solely to vine cultivation and production split across four vineyards, they're not playing around when it comes to winemaking. And here's a juicy tidbit for ya – they produce nearly 40 different varieties of wine throughout the year!
Now onto their award-winning wines. Their American La Crescent received the top honor at the Mid-American Wine Competition back in 2016. But that's not all! A quick glance at their trophy cabinet will reveal numerous accolades both regionally and nationally for their exquisite range. That certainly adds up to a tall glass of credibility!
And if you're wondering about visiting this splendid spot, we've got good news for you! The winery is open year-round with tours and tastings available daily. From guided tours around their sprawling vineyards to intimate tasting sessions led by knowledgeable staff members – there's plenty on offer here that'll have your taste buds tingling.
But wait…there's more! If you're lucky enough to visit during grape harvest season (typically August through October), you may just get a chance to see firsthand how these delectable grapes make it from vine to bottle. So go ahead and mark your calendars because Tassel Ridge is definitely worth a visit!
Here are some quick facts about Tassel Ridge Winery:
Location: Leighton, Iowa
Vineyard size: 37 acres across four locations
Wine Varieties: Nearly 40 types produced annually
Awards: Multiple regional and national awards including top honors at Mid-American Wine Competition
Visiting Hours: Open daily with tours and tastings available
Remember folks – whether you're a full-fledged oenophile or just dipping your toes into wine territory – no trip through Iowa would be complete without stopping by at Tassel Ridge Winery.
The Role of Local Grapes in Iowa Wines
You might be wondering, "How significant are local grapes when it comes to the quality and character of Iowa wines?" Well, let me tell you, they play a huge role! Local grapes aren't just an option in producing Iowa wines—they're the stars that make these beverages shine.
Iowa's unique climate has a lot to do with this. You see, while most wine-producing regions enjoy mild Mediterranean climates, Iowa is different. It's got hot summers and freezing winters which makes growing traditional European grape varieties tough. But don't fret! This challenging weather is no match for our hardy native grapes.
And here's where things get interesting. Native grape varieties like Concord, Catawba and Niagara have adapted beautifully to the Midwest's extreme temperatures. These resilient fruits not only survive but thrive under circumstances other vines would find daunting. They give us robust wines with distinct flavors you wouldn't find anywhere else!
But wait there's more! Have you heard about hybrid grapes? These are specially bred varietals designed to withstand harsh climates while still delivering high-quality fruit perfect for winemaking. Vignoles, Seyval Blanc, and Traminette are a few examples of hybrids that have been warmly welcomed by many Iowa vineyards.
Just take a look at some numbers:
| Grape Variety | Number of Vineyards |
| --- | --- |
| Concord | 30 |
| Catawba | 25 |
| Niagara | 20 |
| Seyval Blanc | 15 |
These figures show how integral local and hybrid grapes are in crafting exceptional Iowa wines.
So next time you sip on an Iowa wine remember—every flavor note dancing on your palate is thanks largely to these homegrown heroes—the local and hybrid grapes lovingly cultivated under the Iowan sky.
Iowa Wine Festivals and Events
So, you've developed a taste for Iowa's finest wines? You'll be thrilled to know that there are plenty of wine festivals and events to indulge in throughout the year.
Let's dive right into some of the most popular ones.
The Iowa Wine Trail is an event you won't want to miss if you're a true wine enthusiast. Twice a year, local wineries along the trail open their doors for special tastings, entertainment, and food pairings. It's your chance to explore the region's diverse selection of wines!
Perhaps you'd prefer something more laid-back? Then the annual Des Moines Winefest might be up your alley. This week-long celebration allows visitors to sample international wines while supporting community arts. They're known for their unique tasting sessions with sommeliers from around the globe.
If you're more interested in local productions, then check out Cedar Rapids Downtown Farmers' Market which includes homegrown wines among other fresh produce. With over 200 vendors it's not just about buying produce but also about enjoying live music performances while munching on your favorite street food.
Meanwhile, if harvesting grapes sounds appealing to you, consider joining one of the many grape stomping events across various vineyards in summer and fall – such as at Summerset Winery or Tabor Home Vineyards & Winery.
Of course, these are just a few examples – Iowa's vineyard scene is constantly evolving with new festivals cropping up each year! So keep an eye out for updates so that your glass (and calendar) remains full!
Remember though – wherever your wine journey takes you in Iowa – drink responsibly and savor every moment! Cheers!
Iowa Vineyards Contribution to the US Wine Industry
Let's take a look at how the vineyards of Iowa have been contributing to the US wine industry. Surprisingly, it's not just about producing great wines! These vineyards are shaping trends and pushing boundaries in ways that you might not expect.
First off, let's talk numbers. As of 2020, there were over 100 commercial vineyards in Iowa spreading across 1,200 acres. That's quite a footprint for such a small state! Many of these vineyards are family-owned and operated, making every bottle produced a true labor of love. These aren't your average industrial wineries; they're intimate operations where passion and craftsmanship shine through in every drop.
| Year | Number of Vineyards | Total Acres |
| --- | --- | --- |
| 2020 | Over 100 | 1,200 |
But it's not all about quantity – quality is equally important here. The soils and climate conditions unique to Iowa lend themselves perfectly to growing specific varieties of grapes. In particular, cold-hardy hybrid grapes thrive here due to their ability to withstand harsh winters. This has led Iowa vintners to produce distinctive wines that can't be found anywhere else – like the award-winning La Crescent white wine or Marquette red.
Here are some noteworthy grape varietals grown in Iowa:
La Crescent
Marquette
Frontenac
Not only does this provide a boost for local agriculture and tourism (who doesn't love a good wine tasting tour?), but it also adds diversity to the national wine market as well.
And finally, let's talk innovation. Winemakers in Iowa aren't afraid to experiment with new techniques and technologies in their quest for perfection. From advanced irrigation systems that save water while maximizing yield, to innovative pruning methods aimed at improving grape quality – these guys are always on the cutting edge!
So next time you sip on your favorite vino from an Iowan vineyard remember this: You're not just enjoying an exceptional glass of wine – you're supporting an industry that values tradition as much as innovation.
Conclusion: The Future of Vineyards in Iowa
Let's take a moment to look ahead. You might wonder, "What does the future hold for vineyards in Iowa?" Well, it's looking pretty bright! There's an increasing interest in local wines, and more and more folks are seeking out unique wine experiences. And guess what? Iowa vineyards are perfectly positioned to deliver on both fronts.
Look at the numbers if you're skeptical. Since 2000, the number of wineries has grown from just 13 to over 100 today. That's quite a leap! Not just that but wine production too has shot up dramatically.
| Year | Number of Wineries | Wine Production (tons) |
| --- | --- | --- |
| 2000 | 13 | NA |
| Today | >100 | >2600 |
More wineries mean a wider variety of wines for you to try and enjoy. You'll get to taste everything from sweet dessert wines to full-bodied reds. And remember those unique wine experiences we mentioned earlier? You've got opportunities like grape stomping festivals, harvest parties, and pairing dinners right at your doorstep.
But let's not forget about sustainability – it's becoming increasingly important across all industries including viticulture. Many Iowa vineyards are already making strides here with eco-friendly farming techniques and energy-efficient operations.
Introduction of pest-resistant grapes
Use of organic fertilizers
Solar-powered equipment
So there you have it – the future looks promising for vineyards in Iowa. More than ever before, they're ready to offer you exceptional wines and unforgettable experiences while also caring for our planet. Now isn't that something worth raising a glass to?