Massachusetts, with its rolling hills, picturesque landscapes, and unique climate, has carved a niche for itself in the global wine industry. You'd be surprised to know that the Bay State boasts over 40 vineyards and wineries! Whether you're an oenophile (that's a wine lover for those of us who don't carry a dictionary around) or just someone who enjoys sipping on some fine vino accompanied by stunning views – Massachusetts is your kind of place!
These vineyards aren't just about wine. They're about experiences. From charming family-run estates steeped in history to innovative ventures pushing the boundaries of traditional winemaking, there's something here for everyone. And let's not forget the breathtaking vistas these vineyards offer – perfect for those Instagram-worthy moments.
So buckle up! It's time to take you on a virtual tour through some of Massachusetts' best vineyards. Prepare yourself to sip your way through lush fields laden with ripe grapes while learning about the fascinating process that transforms them into your favorite wines!
Exploring Massachusetts' Wine History
Believe it or not, the wine history of Massachusetts stretches way back to colonial times. The Pilgrims actually attempted to craft their own wine using native grapes when they first landed in Plymouth. It wasn't until the 19th century, however, that winemaking began to take root in Massachusetts soil.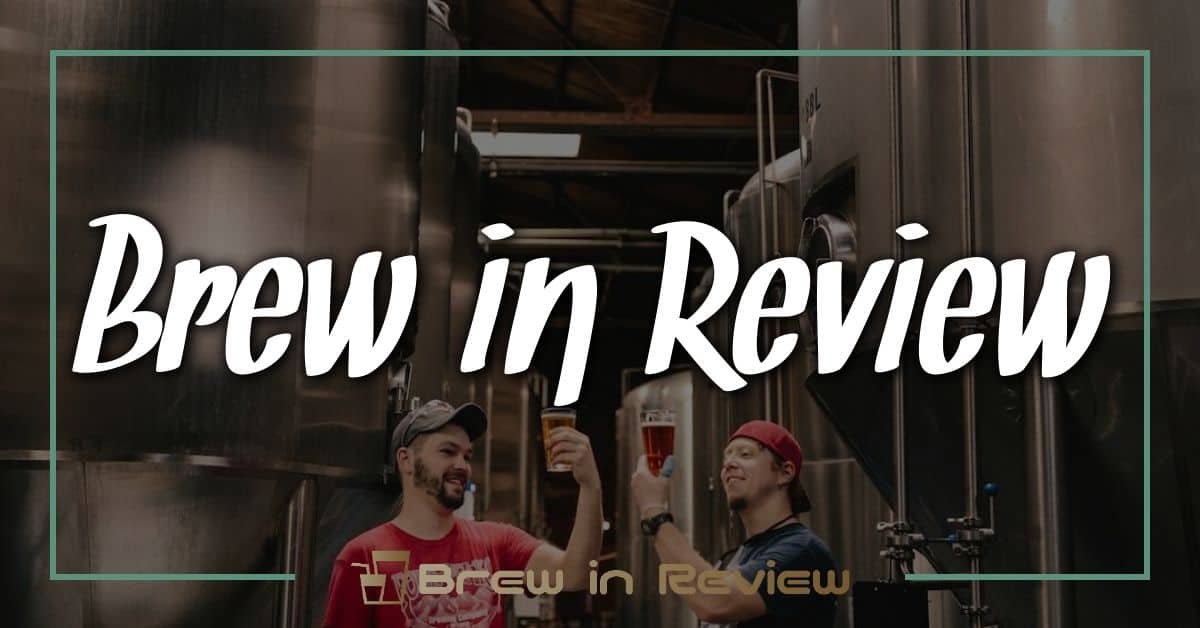 Fast forward a few hundred years and you'll find an industry that's blossomed into something truly remarkable. Did you know that there are now over 40 licensed wineries scattered across the state? These vineyards produce an impressive array of wines from traditional varietals like Chardonnay and Pinot Noir to unique hybrids.
And let's not forget about the state's signature grape—the Concord. This sweet and hardy grape variety was developed right here in Massachusetts by Ephraim Wales Bull in 1849. Ever since then, Concord-based wines have been a staple in local winemaking.
But it's not just about making wine—it's also about sharing it with others. Many of these wineries offer tours, tastings and special events throughout the year so they can share their passion for vino with locals and visitors alike!
What really sets Massachusetts vineyards apart though is their commitment to sustainability. From organic growing practices to solar-powered facilities, these vineyards are doing their part to protect our planet while producing high-quality wines.
So there you have it – a brief overview of Massachusetts' vibrant wine history! Whether you're a veteran oenophile or just beginning your vinous journey, exploring this fascinating aspect of the Bay State is sure to be an adventure worth savoring!
Understanding Types of Wines in Massachusetts
While you're sipping on your favorite wine, have you ever wondered about the different types of wines that hail from Massachusetts? Let's get into it!
Massachusetts may be small, but it's mighty when it comes to wine production. There are primarily three types of wines produced in this state: Red, White and Fruit Wines.
Red Wines: These are robust and full-bodied, with grape varieties such as Cabernet Franc and Pinot Noir leading the charge. You'll find vineyards like Westport Rivers Winery growing these varietals with much success.
White Wines: If you prefer something lighter on the palate, then white wines might be your go-to. Varietals like Chardonnay and Riesling dominate here, creating crisp and refreshing wines that pair well with seafood – a staple in Massachusetts cuisine!
Fruit Wines: Here's where things get interesting! Given the region's rich fruit harvests, many wineries also produce fruit-based wines. From apple to cranberry wines, these unique concoctions offer a delightful twist for those looking for something different.
Now let's dive into some numbers:
| Wine Type | Key Varieties |
| --- | --- |
| Red Wine | Cabernet Franc |
| | Pinot Noir |
| White Wine | Chardonnay |
| | Riesling |
| Fruit Wine | Apple |
| | Cranberry |
Remember though, wine preference is subjective; what matters most is finding what tickles your tastebuds! With over 40 wineries spread across the state offering tasting tours and events throughout the year, there's plenty of opportunity to explore Massachusetts' diverse world of wines at your own pace. So why not start planning your vineyard visit today?
Top Vineyards to Visit in Massachusetts
You're looking for the perfect wine getaway, right? Well, buddy, you're in luck! We've got a list of the top vineyards that you absolutely need to visit if you find yourself roaming around Massachusetts.
Let's kick things off with Westport Rivers Vineyard and Winery. It's nestled in the charming town of Westport and is known for its award-winning sparkling wines. Now imagine this: sipping on some bubbly while enjoying a picnic with friends amidst picturesque views. Sounds pretty great, huh?
Next up is Nashoba Valley Winery in Bolton. Not only do they have an extensive selection of wines but they also produce their own beer and spirits! You could spend hours here exploring their apple orchards or even picking your own fruit during harvest season!
And who could forget about Truro Vineyards? Located on Cape Cod, it's one vineyard that offers both beautiful landscapes and outstanding wines. Their lighthouse-inspired wine bottles are another unique touch!
Then there's Black Birch Vineyard in Southampton. They pride themselves on their handcrafted wines made from locally grown grapes. Trust me; you'll want to taste their popular Riesling or Cabernet Franc!
Don't forget about Turtle Creek Winery located in Lincoln either! This small winery has a big reputation for producing high-quality Bordeaux style reds.
So whether you're a wine connoisseur or just someone who enjoys a good glass every now and then, these vineyards offer something for everyone:
Westport Rivers Vineyard and Winery
Nashoba Valley Winery
Truro Vineyards
Black Birch Vineyard
Turtle Creek Winery
Remember to pack your sense of adventure (and maybe a designated driver) as you embark on your Massachusetts wine journey!
Unique Characteristics of Massachusetts Vineyards
Now, let's dive into what makes Massachusetts vineyards so special and unique. First off, the climate in this northeastern state is a game-changer. While you might not think it's ideal for winemaking, those cool temperatures bring out some vibrant flavors in the grapes. They're typically harvested late in the season – we're talking October or even November – which allows them to ripen slowly and fully develop their taste.
Your journey through these vineyards will illuminate another key feature: diversity. You'll find a variety of grape types flourishing across the state including favorites like Chardonnay, Pinot Noir, and Cabernet Franc along with lesser-known varieties such as Seyval Blanc and Vidal Blanc. It's not uncommon to stumble upon hybrid and native American grapes too!
Let's not forget about Massachusetts' rich history either – it plays a significant role in shaping its wine culture. Many vineyards are located on historic farmlands that date back centuries. The combination of old-world charm with innovative winemaking techniques results in wines that are truly one-of-a-kind.
Location matters too! With over 50 wineries spread across five regions (Southeast, Cape Cod & The Islands, Central Region, Northeastern Region, and Western Region), each area has its own distinct characteristics influenced by coastal breezes or higher elevations.
Here are some basic facts:
Number of Wineries: Over 50
Wine Regions: 5 (Southeast, Cape Cod & The Islands, Central Region,
Northeastern Region, Western Region)
Common Grape Varieties: Chardonnay, Pinot Noir, Cabernet Franc,
Seyval Blanc
But remember – statistics only tell part of the story. To truly appreciate what these vineyards offer you've got to experience them firsthand! So why wait? Get your wine glass ready for an unforgettable journey through Massachusetts' incredible wine country.
Seasonal Tips for Visiting Vineyards in Massachusetts
So, you're thinking about exploring the vineyards of Massachusetts? Well, good news! There's never a bad time to visit. But each season does bring its own unique charm and opportunities. Let's dive into some insider tips on how to make the most out of your vineyard visits throughout the year.
When springtime rolls around every year, it seems as though everyone in Massachusetts takes a collective sigh of relief. The vines awaken from their winter slumber and so do people's love for outdoor activities. This is a great time to watch new buds form on the vines, promising a new vintage in the months to come. Just remember to pack an umbrella because April showers aren't just a saying here!
As we move into summer, things really start heating up (literally). Peak season kicks off with long sunny days perfect for picnicking amidst rolling vineyards. Many wineries host live music events or offer wine tasting classes during this season – it's the ideal moment to soak up some sunshine while sipping on locally made wines.
Autumn brings harvest time which might be one of the best times to visit if you're interested in seeing winemaking in action! Grapes are collected, crushed and prepped for fermentation during these months providing visitors with an exciting behind-the-scenes look at winemaking process. Plus, who can resist those stunning fall foliage views?
Winter has its own magic too despite being chilly! You'll find less crowds allowing you more intimate tastings and conversations with winery staff. Some vineyards even offer winter tours that end with cozy fireside tastings – doesn't that sound divine?
Remember,
Spring means budbreaks and occasional rain
Summers are all about sun-drenched picnics and lively events
Autumn offers harvesting actions plus captivating fall colors
Winter promises peaceful tastings by warm fireplaces
Regardless of when you decide to explore Massachusetts' beautiful vineyards, always keep these tips handy for an unforgettable experience!
Pairing Local Cuisine with Massachusetts Wines
You're in for a treat when it comes to pairing local cuisine with Massachusetts wines. Picture this: a glass of crisp, fruity Truro Vineyards Chardonnay perfectly complementing the rich, creamy flavors of New England clam chowder. Now that's a match made in culinary heaven!
In the heart of Massachusetts wine country, you'll find an abundance of fresh seafood like lobster and scallops that pair incredibly well with local white wines. A bottle from Westport Rivers Winery or Nashoba Valley Winery could be just what you need to elevate your seafood feast.
But don't think we've forgotten about those who prefer land over sea! For meat lovers out there, why not try pairing a hearty steak or roast beef dish with a robust red? A bottle of Cabernet Franc from Turtle Creek Winery or Merlot from Black Birch Vineyard could do the trick.
For Seafood: Try white wines such as Chardonnay from Truro Vineyards, or any choice from Westport Rivers and Nashoba Valley Wineries.
For Meat Dishes: Consider reds like Cabernet Franc from Turtle Creek Winery or Merlot from Black Birch Vineyard.
And let's not forget about dessert! Sweet treats like Boston cream pie call for something equally delightful on the palate. The sweet ice wines produced by Still River Winery are bound to leave you craving more.
So whether you're cracking open a lobster at Cape Cod or slicing into a juicy steak in Boston, remember there's always room at the table for Massachusetts wine. After all, nothing completes a meal quite like locally grown grapes transformed into exquisite vino!
Sustainable Practices at Massachusetts Vineyards
You'd be surprised to know that many vineyards in Massachusetts are making a conscious effort to implement sustainable practices. They're not just about producing great wines, but also about preserving the environment and promoting biodiversity.
One example is Westport Rivers Vineyard & Winery. This family-run winery has been championing environmentally-friendly farming techniques since it opened its doors in 1986. They use minimal intervention in their grape-growing process and are proud members of the Green Restaurant Association. That's commitment!
Another vineyard leading the sustainability charge is Nashoba Valley Winery. Their comprehensive green initiatives include solar power usage, water conservation, and organic composting programs.
Let's take a look at some numbers here:
| Vineyard | Solar Power Usage | Water Conservation | Organic Composting |
| --- | --- | --- | --- |
| Westport Rivers Vineyard & Winery | Yes | Yes | No |
| Nashoba Valley Winery. | Yes | Yes | Yes |
But it's not just these two doing great work! Many other vineyards across the state are following suit:
Truro Vineyards champions sustainable viticulture.
Turtle Creek uses organic methods for pest control.
Black Birch Vineyard employs natural weed control instead of harmful herbicides.
Massachusetts' wine industry is definitely moving towards a greener future, and we couldn't be happier about it! It shows an understanding that good wine isn't just about taste – it's also about respecting our planet.
Keep this in mind next time you're enjoying a glass of Massachusetts wine – you're not just sipping on delicious flavors, but also supporting an industry that cares for our Earth!
Conclusion: The Essence of the Best Vineyards in Massachusetts
So, you've journeyed with us through the rolling hills and lush valleys of Massachusetts' premier vineyards. You've glimpsed into the artistry and dedication that goes into every bottle produced in these hallowed grounds. It's time to wrap up this viticulture voyage, but not without a final toast to the essence of what makes these wineries so special.
First off, let's raise a glass to the dedication and mastery of our vineyard owners and winemakers. They're more than just business folks; they're passionate artisans who pour their hearts into each harvest. Their commitment shines through in every sip you take from a fine Massachusetts wine.
Next, consider the unique terroir that shapes each vineyard's character. From Truro Vineyards nestled on Cape Cod's sandy soils to Nashoba Valley Winery's apple-infused wines in Bolton, there's a distinct sense of place stamped onto each grape grown here.
Truro Vineyards – Sandy soil
Nashoba Valley Winery – Apple-infused wines
Lastly, we can't forget about you—the discerning wine lovers who support local vintners and appreciate the fruits (quite literally!) of their labor. Your enthusiasm for locally-sourced libations helps keep these businesses thriving.
In short, it's not just about great tasting wine—it's also about people and places coming together to create something truly magical! Now that we've whetted your appetite for Massachusett's best vineyards, why not grab a few friends this weekend for some wine tasting? After all, life is too short for bad wine!