Wow, Missouri! A state known for its Gateway Arch and the start of the famous Route 66. But did you know it's also a hidden gem for wine enthusiasts? That's right, tucked away in the heartland of America, Missouri boasts some pretty outstanding vineyards that you'll want to add to your must-visit list.
Now, when you think about American wines, your mind probably jets off to California's Napa Valley. It's time to change that mindset because Missouri is making a name for itself with its unique grape varieties and award-winning wines. With over 130 wineries spread across the state, Missouri has become one of the top wine-producing regions in the country.
So sit back and get ready as we take a virtual tour through rolling hills draped with lush grapevines. You're about to discover why these best vineyards in Missouri are worth exploring on your next wine-tasting adventure.
Exploring Missouri's Wine Country
Ready to sip your way through the Show-Me State? Let's dive into the heart of Missouri's wine country, where rolling hills and river valleys cradle some of the nation's most delectable vineyards.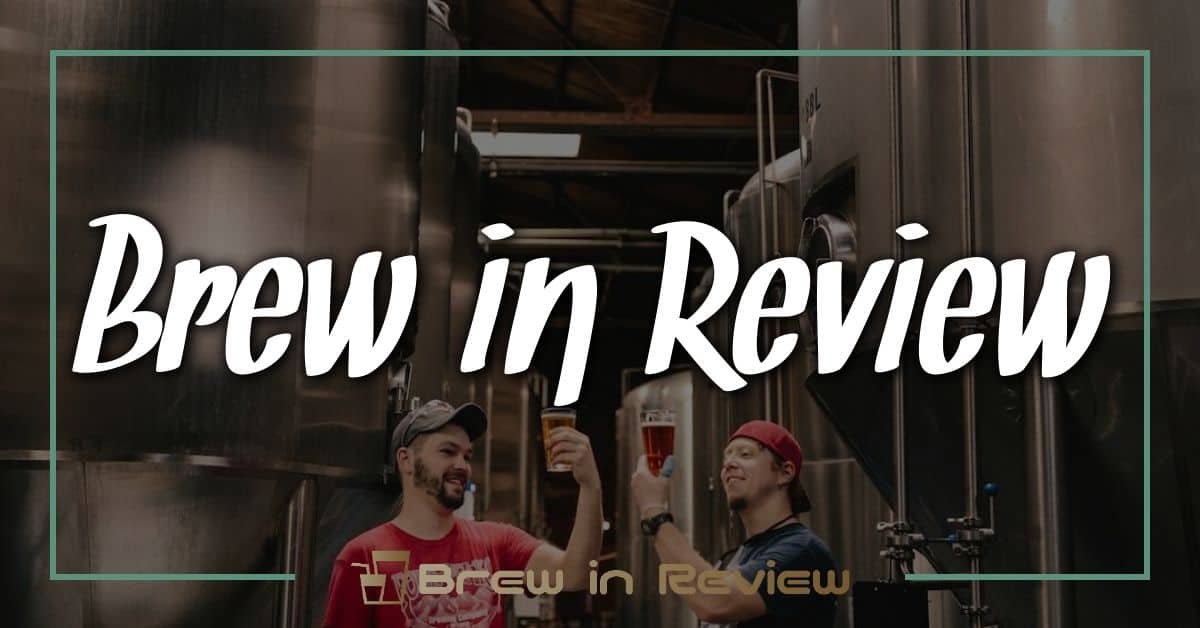 Missouri isn't just flyover country; it's a hidden gem in America's winemaking scene. With over 130 wineries, it boasts four American Viticultural Areas (AVAs) – Augusta, Hermann, Ozark Highlands and Ozark Mountain. In these fertile lands, grape varieties like Norton (Missouri's official state grape), Chambourcin, Vignoles and Traminette thrive alongside classic varietals like Cabernet Sauvignon and Chardonnay.
Here are few not-to-miss spots:
Augusta Winery: Nestled in America's first AVA (established even before Napa Valley!), Augusta Winery offers award-winning wines crafted from estate-grown grapes.
Stone Hill Winery: It's one of Missouri's oldest and most awarded wineries. A visit here means tasting history with every pour.
Les Bourgeois Vineyards: Overlooking the impressive Missouri River bluffs, this family-owned vineyard serves up spectacular views with its equally remarkable wines.
Not only is Missouri home to an array of fantastic wines – it also has a rich wine history that harks back to the mid-19th century when German immigrants transformed the town of Hermann into a thriving wine region. Today, you can explore this heritage on the picturesque Hermann Wine Trail which meanders along seven family-owned wineries.
And did you know that Prohibition couldn't keep Missourians from their beloved vino? Vineyards might have been replaced by mushroom farming during those dry years but local folks kept producing for personal use – yes indeed!
So go ahead! Discover these stories and more as you embark on your own journey through Missouri's enchanting wine country. You're sure to fall head over heels for this unsung hero of American viticulture. Happy sipping!
Historical Overview of Vineyards in Missouri
Let's take a step back in time, shall we? You might not realize it, but the history of vineyards in Missouri is as rich and flavorful as the wines they produce. Way back in the 1800s, Missouri was actually one of the top wine-producing states! German immigrants who settled along the Missouri River started this trend with their knowledge and love for winemaking.
You're probably wondering what happened next. Well, like any great story, there were ups and downs. The prohibition era hit hard on these lush vineyards and brought wine production to a screeching halt. But don't worry! It wasn't all doom and gloom for our beloved vineyards.
After decades of silence, it was time for a comeback. In the 1960s, dedicated vintners were ready to put Missouri back on the wine map. This revival saw an influx of new grape varieties being cultivated across the state's fertile lands. Here are some key dates that marked this renaissance:
1965: Stone Hill Winery reopened.
1967: Augusta became America's first federally approved 'viticultural area'.
Fast forward to today – you'll find more than 125 operating wineries across Missouri! Despite challenges faced through times, one thing that remained constant is their passion for producing high-quality wines that truly capture the essence of this region.
In terms of size? Well let me tell you – these aren't just tiny plots of land we're talking about here! There are over 1,700 acres devoted entirely to viticulture throughout this great state:
| Year | Acres Devoted to Viticulture |
| --- | --- |
| 1999 | 600 |
| 2009 | 1,200 |
| 2019 | 1,700+ |
Missouri's unique climate allows for a variety of grapes to grow including Norton/Cynthiana (the official state grape), Chambourcin and Vignoles – each adding distinct flavors and notes contributing towards diverse taste profiles.
So there you have it – your quick whirlwind tour through centuries past! From humble beginnings by German settlers in river valleys through prohibition struggles right up until modern day resurgence – it's clear that each chapter has left its mark on shaping Missouri's thriving wine industry today.
The Top-Rated Vineyards in Missouri
Missouri, it's not just about the Gateway Arch anymore. It's becoming a hot spot for wine lovers far and wide. What's better than sprawling vineyards and exquisite wines? Let me tell you, nothing hits quite the same!
First on your must-visit list should be Stone Hill Winery. You're looking at Missouri's oldest and most awarded winery here folks! Nestled in the heart of Hermann, this place is raking in rave reviews for its range of robust reds and world-class white wines.
Next up, we've got Augusta Winery located in America's first-ever federally approved wine district – Augusta AVA. This place is all about tradition, producing high-quality wines from locally grown grapes. Their Estate Bottled Norton ranks among the best you'll ever taste!
Then there's Adam Puchta Winery, with history dating back to 1855! This family-owned gem has been serving up unforgettable experiences with its selection of fine wines for over seven generations now. How about that for a legacy?
And let's not forget about Les Bourgeois Vineyards perched atop the bluffs of the mighty Missouri River in Rocheport. The view? Breathtaking! The wine? Even more so!
Finally, make sure to visit Mount Pleasant Estates where traditional winemaking techniques meet modern technology to produce award-winning wines.
Stone Hill Winery
Augusta Winery
Adam Puchta Winery
Les Bourgeois Vineyards
Mount Pleasant Estates
These are just a few examples of top-rated vineyards that are making waves in Missouri's wine scene. Each offers unique experiences filled with rich histories, stunning landscapes, and most importantly – fantastic vino! So next time you're planning a trip around good ol' MO (that's Missourian slang), don't forget to add these fabulous vineyard visits to your itinerary – they're worth every sip!
Missouri Vineyards: A Guide to the Best Tasting Tours
Ready for an adventure? Let's dive into the world of Missouri's finest vineyards. Known for its unique microclimate and fertile soil, Missouri is home to some of the most exceptional wineries in the country. If you're a wine enthusiast or just looking for a fun day out, we've got the lowdown on where to go.
First up, there's Hermannhof Winery. Steeped in rich German heritage, Hermannhof offers not only ten award-winning wines but also historic cellars and beautiful picnic grounds. Here's what you can expect:
A tour through their traditional brick superstructure cellars
Wine tasting sessions that include their famous Norton and Vignoles varieties
A chance to savor locally produced gourmet sausages and cheeses
For lovers of French-style wines, Les Bourgeois Vineyards should be your next stop. Overlooking the Missouri River near Rocheport, this family-owned winery boasts an impressive array of dry reds and whites that'll have your palate dancing with joy.
Don't miss out on Augusta Winery, either! Named "Best Winery in Missouri" by Reader's Digest in 2021, Augusta has been making waves with its carefully crafted wines since 1988.
Now if you're all about embracing nature along with great wine, head over to Adam Puchta Winery. Located in Hermann again (it's quite a hotspot!), Adam Puchta is America's oldest continuously owned family winery – talk about being steeped in history!
It wouldn't be fair if we didn't mention Stone Hill Winery too. As Missouri's largest winemaker it produces over 250,000 gallons annually – that's a lot of grape juice! With seven different locations across the state including Branson and New Florence, Stone Hill makes sure good wine is never too far away.
So grab your glass and get ready to embark on an exciting journey through Missouri's best vineyards!
Organic Winemaking Practices in Missouri Vineyards
Missouri vineyards are leading the way with their commitment to organic winemaking practices. What's this all about, you ask? Well, it's quite simple. These vineyards have chosen to skip the chemicals and pesticides that are commonly used in traditional viticulture. Instead, they're opting for natural methods that respect the earth and produce high-quality wines.
Take a look at Jowler Creek Vineyard & Winery for instance. They've got one of the greenest operations around! Here are some of their awesome eco-friendly techniques:
They use sheep to control weeds naturally
Solar panels supply power for their entire operation
Recycled materials are used in building structures
And guess what? It isn't just good for Mother Earth; it's also been great for business! In fact, wine lovers across Missouri and beyond appreciate these efforts and support them by choosing organic wines.
But it doesn't stop there! Over at TerraVox – meaning 'voice of the land' – they take pride in being North America's only dedicated grower of heritage American wine grapes. And yes, they're 100% organic too!
But what does "organic" really mean when we talk about wine? It means no synthetic fertilizers or chemicals were used on the vines. The use of genetically modified organisms (GMOs) is out too! And as if that wasn't enough, during winemaking itself there should be minimal interference from things like added sugars or foreign yeasts.
Here's a fun tidbit: Did you know that Stone Hill Winery is not only one of Missouri's oldest but is also pioneering sustainable farming practices?
So folks, next time you're selecting a bottle from your local store or ordering online, remember these fantastic Missouri vineyards who put our planet first without compromising on quality. Now isn't that something worth raising a glass to?
Wine Events and Festivals at Missouri Vineyards
Picture this, you're standing in the heart of a lush vineyard, wine glass in hand, the notes of live music caressing your ears while you savor the perfect blend of Missouri's finest wines. Sounds dreamy, doesn't it? Well, that's exactly what awaits you at the various wine events and festivals hosted by Missouri's top vineyards.
Now let's get into specifics. One major event on everyone's calendar is 'The Crush Festival' held annually at Les Bourgeois Vineyards. Imagine stomping grapes barefoot, just like they did it in old times! It's not only fun but also a great way to learn about traditional winemaking techniques.
If you're more into music with your merlot or cabaret with your cabernet then Stone Hill Winery's Harvest Festival is right up your alley. This event offers an opportunity to enjoy superb local food paired perfectly with their award-winning wines all under the enchanting tunes from some of Missouri's talented musicians.
And if those aren't enough for you – there are countless other events happening throughout the year:
The popular Chambourcin Fall Harvest Festival at Augusta Winery.
Mount Pleasant Estates' Reggae Wine Fest for those fans of Caribbean vibes.
And let's not forget Hermannhof Winery's Wurstfest – an absolute must-do for any sausage and wine enthusiasts!
Let me tell ya, these are just a few examples among many others where viticulture meets celebration in Missouri. So grab your corkscrew and calendar because these wine-tastic events are calling!
Planning Your Visit to the Best Missouri Vineyards
You're about to embark on an unforgettable journey through Missouri's finest vineyards. Here's how you can plan out your trip for a smooth wine tasting experience.
First off, let's talk timing. The best time to visit is from May through October when the vines are lush and grapes are ripe. But hey, don't stress if you can't make it during these months. Many wineries offer year-round tours and tastings.
Now let's dive into some must-visit spots:
Stone Hill Winery: Nestled in the historic town of Hermann, it's one of Missouri's oldest and most awarded wineries.
Adam Puchta Winery: Also located in Hermann, this family-owned winery boasts over 160 years of tradition.
Augusta Winery: Situated in Augusta – America's first designated wine district.
Speaking of which, here's a quick tip: Always call ahead or check online for their operating hours as they may vary by season.
Next up is transportation! You might get caught up in the moment (and the Merlot), so consider booking a tour bus or hiring a designated driver service. It's not just safe but also allows you to fully enjoy your wine tasting experience without any worries.
Lastly, don't forget to pack some essentials like comfortable shoes (you'll be walking quite a bit), sunscreen (the vineyards can get pretty sunny), and a camera (those vineyard views are Instagram worthy!).
So there you have it – your quick guide to planning a memorable visit to Missouri's top vineyards. Now go forth and savor every sip!
Conclusion: The Unique Charm of Missouri's Vineyards
Missouri's vineyards have a charm all their own. You've spent time learning about the best ones, and now it's easy to see why they're so beloved. Each one has its unique quirks and features that make it stand out from the crowd.
You'll notice that these vineyards aren't just about making wine. They're about creating an experience you'll remember long after your visit is over. From lush landscapes to stunning architecture, each vineyard offers more than just a taste of their wine – they offer a glimpse into the heart of Missouri itself.
What makes these vineyards even more special is the people behind them. It's clear that every vineyard on our list is fueled by passion and dedication, turning grapes into works of art in a bottle year after year.
So what are you waiting for? Grab your wine glass and get ready to explore Missouri like never before! Whether you're planning a weekend getaway or looking for new wines to try at home, these Missouri vineyards will not disappoint.
Remember:
Take in the scenic views
Try as many wines as you can
Ask questions – learn about the winemaking process
Don't forget to bring home a bottle (or two!)
Missouri's vineyards are waiting for you with open arms, ready to share their stories, their beauty, and of course, their fantastic wines. So go ahead! Dive headfirst into all that Missouri's wine country has to offer. We promise – it'll be worth every sip.