If you're a wine lover looking for your next adventure, New Mexico should be on your radar. With its rich history and unique climate, New Mexico is home to some of the finest vineyards in the United States. As the oldest wine region in the country, it's no surprise that this Southwestern state boasts an array of vibrant and flavor-packed wines sure to tantalize your taste buds.
When planning your itinerary, there are several top-tier vineyards you won't want to miss. From the sprawling fields of Gruet Winery famed for their exceptional sparkling wines, to the rustic charm of Black Mesa Winery with their diverse selection – there's a perfect fit for every palate.
So buckle up! You're about to embark on a delectable journey through New Mexico's best vineyards. Whether you're a seasoned sommelier or just starting out on your wine discovery journey, these unforgettable locations will leave you with cherished memories and perhaps even a new favorite bottle.
Exploring the Wine History of New Mexico
Did you know that the wine history in New Mexico is as rich and vibrant as its landscapes? It all started way back in 1629. That's right, before California or even Virginia got their hands on grapevines, New Mexico was already in the game!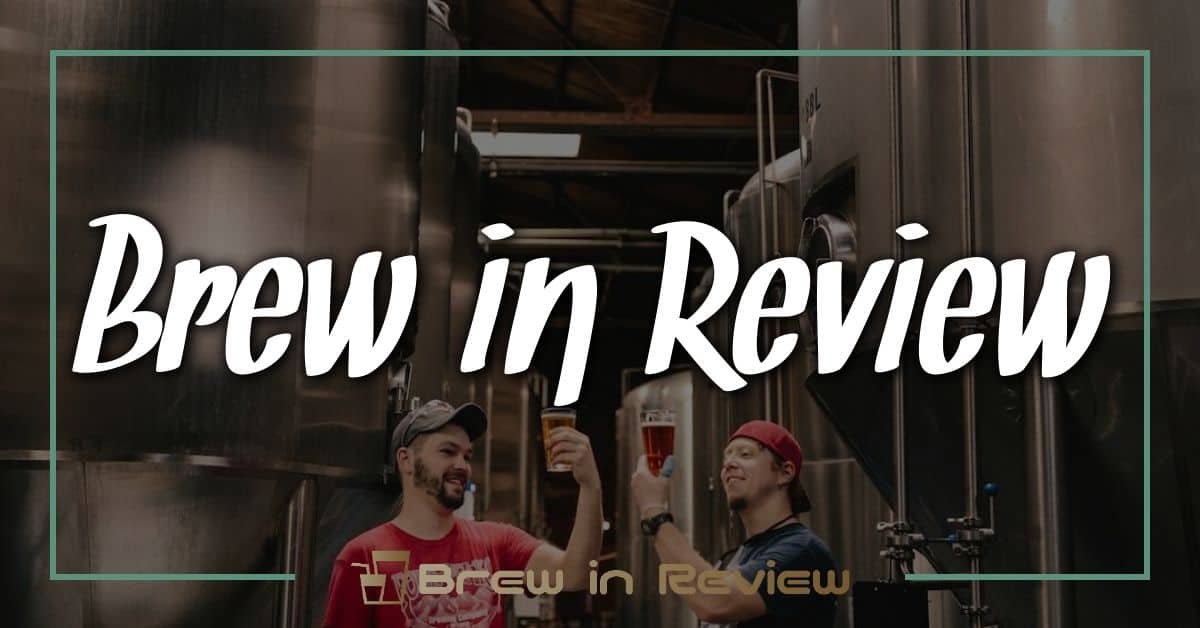 It was a Franciscan friar named García de Zúñiga who, along with a Capuchín monk called Antonio de Arteaga, first introduced wine grapes to New Mexico. They brought vines from Spain (specifically, Vitis Vinifera – the 'Mission' grape) and planted them along Rio Grande riverbanks. Now these guys were onto something! Unexpectedly, they discovered that New Mexico's high altitude combined with arid conditions made it an ideal location for cultivating robust vineyards.
Fast forward to the late 1800s and early 1900s – by this time, our little corner of America had become one of the leading producers of wine in the country. We're talking over a million gallons produced each year! Unfortunately, like many other industries at that time period, Prohibition hit hard and left our thriving winemaking community almost wiped out.
But don't worry! The story doesn't end here; indeed it takes an uplifting turn during the mid-20th century when pioneers like Hervé Lescombes moved to New Mexico from France bringing new grape varietals such as Cabernet Sauvignon and Chardonnay. His family-owned winery – St Clair Winery – is still making waves today!
So there you have it – from humble beginnings by Spanish monks nearly four centuries ago to overcoming Prohibition setbacks and now blossoming into a globally recognized region for quality wines. What a journey it has been for viticulture in New Mexico!
The Unique Terroir of New Mexico Vineyards
Did you know that the terroir of a vineyard plays a significant role in the taste and quality of your favorite wine? In particular, let's talk about New Mexico's unique environment. It's this very uniqueness that sets its vineyards apart!
First off, it's important to understand what "terroir" is. It's a French term referring to all environmental factors that affect a crop's traits including climate, soil type, topography and even farming practices. In other words, it's the 'taste' of place.
Now, imagine sipping on a glass of wine produced from grapes grown at over 4,000 feet elevation. That's right! Some vineyards in New Mexico are among the highest in the country. This high altitude combined with sunny days and cool nights create an ideal condition for growing high-quality grapes.
The soil type here is predominantly sandy loam with good drainage – perfect for nurturing grapevines. And if you're wondering about rainfall – well, let's just say these vines don't like wet feet! Most vineyards get less than 10 inches annually.
Let me share some numbers:
| Altitude Range | Annual Rainfall |
| --- | --- |
| 4000-7000 feet | Less than 10 inches |
But there's more to New Mexico's terroir story than just stats! Each region has its own distinct character due to variations in temperature and precipitation patterns. For instance, southern regions tend to be warmer compared to their northern counterparts which are cooler and receive more rainfall.
Most fascinating perhaps is how winemakers embrace these differences rather than fight against them. They tailor their viticultural practices according to each site's specific conditions – truly harnessing the power of their unique terroir!
So next time you raise your glass filled with New Mexican Pinot Noir or Chardonnay, remember it's not just any wine you're tasting but an expression of this state's remarkable landscape.
Top Vineyards in the Heart of New Mexico
We're diving right into the heart of New Mexico, where you'll find vineyards that are truly a wine lover's paradise. These vineyards not only offer amazing wines but also breathtaking views and an unforgettable experience. Let's take a look at some of these gems.
Nestled in the fertile Rio Grande Valley, Casa Rondena Winery is one spot you won't want to miss. It's been serving up delicious vintages since 1995 and provides an enchanting escape with its picturesque scenery and charming Spanish-style architecture. When you visit, don't forget to try their award-winning Meritage Red – it's a crowd favorite!
Just south of Albuquerque, Gruet Winery has made quite a name for itself with its exceptional sparkling wines. Here, French winemaking traditions meet New Mexican soil resulting in bubbly blends that are simply irresistible. They've even caught the attention of Wine Spectator magazine!
Another must-visit is Black Mesa Winery nestled along the Rio Grande north of Santa Fe. This family-owned vineyard has been producing high-quality wines for over two decades now! Their range includes everything from robust reds to sweet whites and even some unique fruit concoctions.
If you're near Deming, St Clair Winery should be on your list too! As New Mexico's largest winery, it offers more than just variety; it boasts quality as well.
Casa Rondena Winery: Founded in 1995.

Location: Albuquerque
Notable Wine: Meritage Red

Gruet Winery: Known for sparkling wines.

Location: South of Albuquerque

Black Mesa Winery: Family-owned for over two decades.

Location: North of Santa Fe

St Clair Winery: New Mexico's largest winery.
So there you have it – top vineyards right in the heartland of New Mexico! Whether you're a seasoned wine connoisseur or just looking to enjoy some beautiful landscapes while sipping on tasty vintages, these spots won't disappoint. And if we sparked your curiosity about what else this state has to offer when it comes to wine…well, stick around because we've got much more coming up!
Organic Winemaking Practices in New Mexico
Let's take a turn now into the green side of things. You'll find that many wineries in New Mexico have adopted organic practices, showing their commitment to sustainability and care for our planet.
One such place is La Mesa Organics, tucked away in the heart of Albuquerque. They've been crafting wines using 100% organic grapes since their inception. That's right, no pesticides or harmful chemicals are used at any stage of their grape growing process! Instead, they rely on the natural ecosystem and beneficial insects to keep pests under control.
What's more? Not only do they focus on growing grapes organically, but also follow sustainable winemaking practices. For instance, they use solar power for all their operations – a step towards reducing carbon footprint.
La Mesa Organics Stats:
| Year Established | Area (acres) | Percentage of Energy from Solar Power |
| --- | --- | --- |
| 2005 | 15 | 100% |
Next up is Luna Rossa Winery – another champion when it comes to environmental stewardship. They've taken a pledge to minimize waste wherever possible. Believe it or not, even the water used during wine production gets treated and reused!
And then there's Vivác Winery, where you'd be hard-pressed to find any artificial preservatives in their wines. Yep, you heard that right! They age their wines naturally ensuring consumers get as close as possible to tasting pure grape flavors.
So next time you're sipping on your favorite glass of vino from New Mexico, remember there's a pretty good chance it came from an earth-friendly vineyard like these.
Award-Winning Wines From New Mexico Vineyards
New Mexico's vineyards aren't just about the stunning views and charming tasting rooms. You'll find there's a lot more to these vineyards than meets the eye. They're also home to some award-winning wines that have left wine connoisseurs around the globe absolutely smitten.
Let's put Gruet Winery under our spotlight first. This family-run business has been turning heads since 1984 with their exceptional sparkling wines. The jewel in their crown? Their NV Blanc de Noirs, which bagged a gold at the San Francisco Chronicle Wine Competition! It offers an exciting balance of fruity and nutty notes that leave you craving for more.
Next up on our list is Milagro Vineyards. Located in Corrales, this small but mighty vineyard consistently produces top-quality vintages that are a hit with critics and consumers alike. They've got quite the collection of awards, but their Reserve Zinfandel stands out as it proudly flaunts a Double Gold from New York International Wine Competition! With its bold fruit flavors and nuanced finish, it's no wonder why it's such a hit!
Now let's whisk you off to Vivác Winery, known for their commitment to sustainable practices and producing organic wines with character. Their star player? A Petit Verdot that walked away with not one but two awards at New Mexico State Fair Wine Competition! It's richly colored, full-bodied, loaded with blackberry tones…a real showstopper!
Here's a quick snapshot:
| Winery | Award-Winning Wine | Award(s) |
| --- | --- | --- |
| Gruet Winery | NV Blanc de Noirs | Gold (San Francisco Chronicle Wine Competition) |
| Milagro Vineyards | Reserve Zinfandel | Double Gold (New York International Wine Competition) |
| Vivác Winery | Petit Verdot 2018 | Best Red & Grand Champion (New Mexico State Fair Wine Competition) |
So look beyond those Instagram-worthy landscapes when visiting New Mexico vineyards because there could be an award-winning wine waiting for your taste buds.
Visiting Experience at New Mexico's Best Vineyards
Hey there, wine lovers! Let's talk about the phenomenal visiting experiences you can have at some of the best vineyards in New Mexico. I know, it's not your usual Napa Valley or Sonoma spot, but trust me; the Land of Enchantment is a hidden gem when it comes to vineyards.
First off, you've got to check out Gruet Winery. This family-owned winery specializes in Méthode Champenoise sparkling wines and they're simply divine! You'll be welcomed with open arms and given an intimate tour that includes a peek into their production process. And let's not forget the tasting session afterwards. It sure does make for one elegant afternoon!
Just down the road is Casa Rondeña Winery, another must-visit on your wine tour. They offer a grandiose experience like no other – think magnificent architecture surrounded by lush gardens, all while sipping on some award-winning wines. Now doesn't that sound heavenly? Plus, they host plenty of events throughout the year which adds extra sparkle to your visit.
Hungry for more? Well then Caduceus Cellars should be next up on your list. Owned by rocker Maynard James Keenan (yes from Tool), this vineyard offers a unique blend of music and wine culture that makes for an unforgettable experience.
Here are some key takeaways:
Gruet Winery – Family-owned | Specializes in Sparkling Wines | Intimate Tour & Tasting
Casa Rondeña Winery – Grand Architecture & Gardens | Award-Winning Wines | Regular Events
Caduceus Cellars – Owned by Rocker Maynard James Keenan | Unique Blend of Music & Wine Culture
And remember folks, these are just highlights! There's still so much more to discover in New Mexico's thriving wine scene. So pack up those bags and get ready for an adventure filled with beautiful landscapes, rich history, scrumptious food pairings…and lots (and lots) of delicious vino!
Pairing Food With Wines From New Mexico's Top Vineyards
New Mexico wines, let's be honest, are a world unto themselves. There's something incredibly special about the rich flavors and unique blends you'll find in this southwestern state. And when it comes to pairing these standout wines with food? Well, that's where things get really interesting.
Let's start off with the whites, shall we? The crisp Chardonnays and fruity Rieslings from vineyards like Gruet and Milagro pair perfectly with light seafood dishes. Think seared scallops or grilled shrimp – their delicate flavors won't overpower the wine, but instead will create a harmonious blend of tastes in your mouth.
Next up on our list is reds. Now here's where things can get bold. The robust Cabernet Sauvignon from Black Mesa Winery goes hand-in-hand with hearty meat dishes – think juicy steaks or lamb chops. Or perhaps try out Vivac Winery's award-winning Sangiovese alongside your favorite Italian pasta dish!
And who could forget about Rosé? This versatile wine easily pairs with a variety of foods due to its unique balance of sweetness and acidity. Amaro Winery produces an exceptional Rosé which could be enjoyed along side a spicy Mexican dish or even just some fresh fruit on a hot summer day!
Lastly, don't overlook dessert! Sparkling wines from Luna Rossa are simply divine when paired with sweet treats like chocolate mousse or creamy cheesecake.
So go ahead, explore your palate as you taste your way through New Mexico's top vineyards – because there's no better way to truly appreciate these fine wines than by finding the perfect food match!
Conclusion: The Rising Star of American Viticulture
So you've been on a virtual tour of New Mexico's finest vineyards. By now, you must be simply amazed at the diversity and quality they offer. They're not just any vineyards; they truly are a testament to New Mexico's burgeoning reputation as the rising star of American viticulture.
New Mexico might not have been on your wine radar before but hopefully, this journey has changed that perception. It's an unsung hero in the wine world, breaking out from beneath the shadow cast by larger wine-producing states.
Gruet Winery – A sparkling wine specialist that's won international accolades.
Casa Rodeña Winery – Their reds are robust and award-winning!
Black Mesa Winery – Home to one-of-a-kind grape varieties.
There's more to it than meets the eye! This state is flourishing with passionate winemakers who aren't afraid to push boundaries and create unique flavors that leave a lasting impression.
What sets New Mexico apart? Its rich history in winemaking for one; dating back 400 years ago when Spanish settlers introduced European vines into the region. And let's not forget about its diverse climate and terroir – from arid desert lands to lush river valleys – each contributing uniquely towards crafting distinct wines that are truly representative of their origin.
You see, New Mexico isn't just catching up with traditional heavyweights like California or Oregon – it's carving out its own niche in America's viticultural scene. Its wines speak volumes about its commitment towards quality production while embracing innovation at every turn.
As we wrap things up, remember this: exploring vineyards is more than just sipping fine wines—it's about appreciating how these wonderful bottles reflect their land's character and tradition while showcasing innovation in every glass poured. So next time you're selecting a bottle off the shelf or browsing through a wine list, don't miss out on what New Mexico vineyards have got pouring!
From remarkable sparkling wines at Gruet Winery to daring innovations at Black Mesa Winery, there's something for everyone here in this exciting viticultural landscape known as New Mexico—the rising star of American viticulture!